20 Shocking Home Invasion and Burglary Statistics – 2023 Update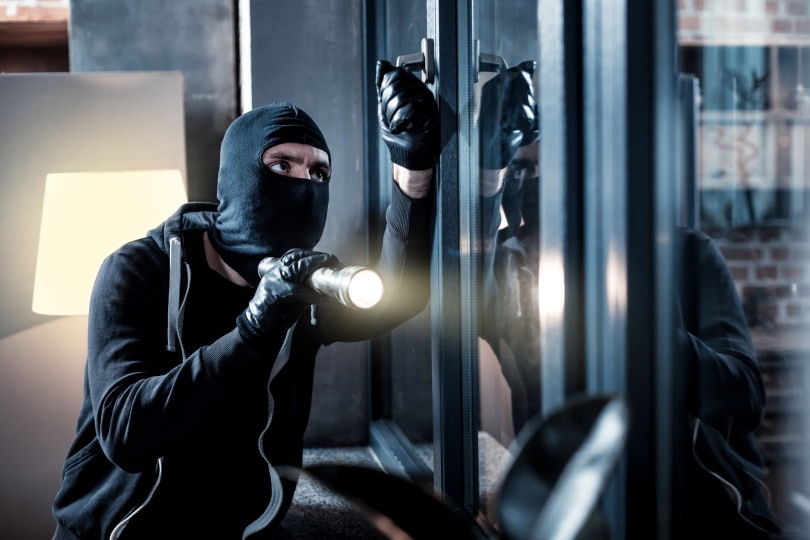 Note: This article's statistics come from third-party sources and do not represent the opinions of this website.
Most Americans would agree that being the victim of a home invasion or burglary is something they think about often. According to some of the stats we will look at, these thoughts are not unwarranted given the frequency of these crimes. Keep in mind as you read these stats that there are things that we can do to prevent or mitigate the chances of it happening to us.

The 20 Home Invasion and Burglary Statistics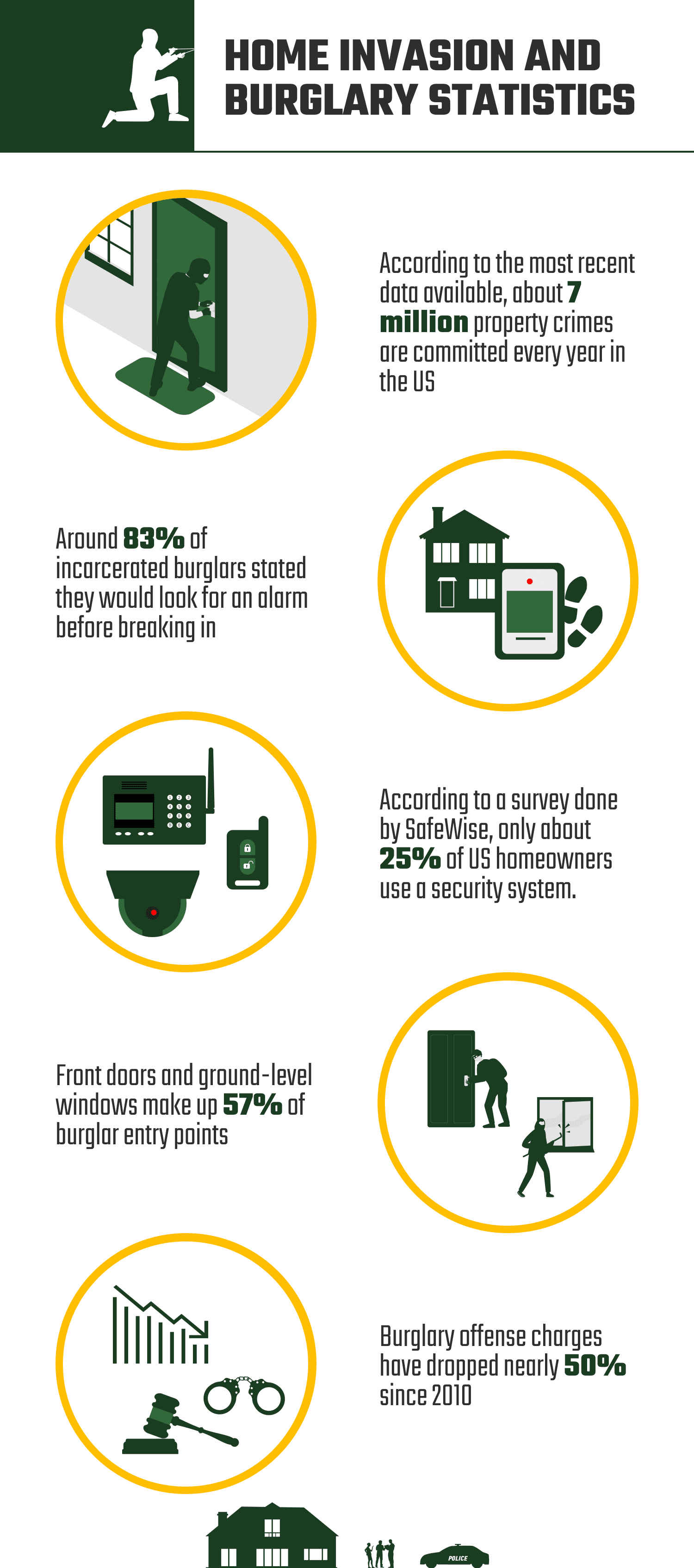 Where And When Do Home Invasions and Burglaries Happen Most
1.

Larceny theft is the most common crime in the US at 1,398 per 100,000 inhabitants.
(Statista)
In 2020, only one type of crime ranked higher than burglary at 314.2 per 100,000 inhabitants, larceny theft. This is an alarming statistic, considering burglary was grouped with eight other categories of crime. However, the one silver lining is that these numbers have improved slightly every year for the last twelve years.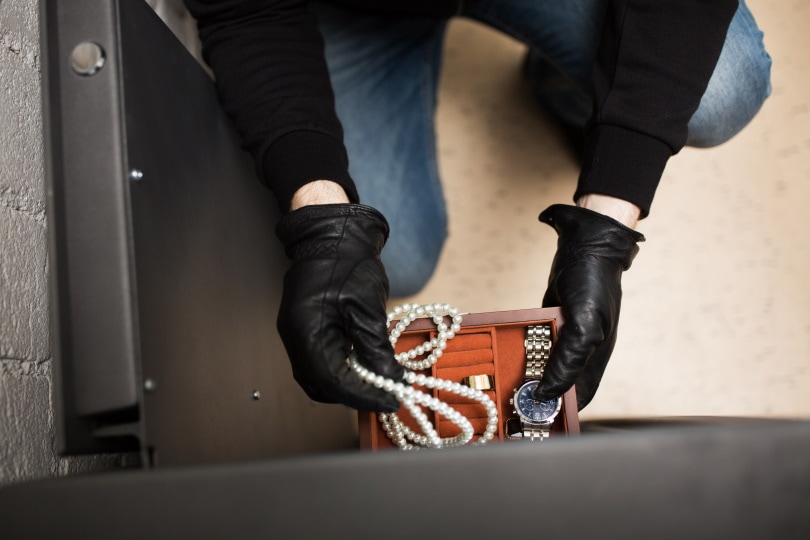 ---
2.

The State of New Mexico had the highest number of burglaries in 2020 at 648.8 per 100,000 inhabitants.
(Statista)
One would expect a densely populated state like New York or New Jersey to have a higher burglary rate per capita, but this stat tells a different story. One can only guess why the burglary rate is higher in a rural setting.
---
3.

In the United States, almost 7 million property crimes were committed in 2020.
(FBI, Uniform Crime Reporting)
This staggering statistic not only includes home invasion and burglary but also includes other crimes committed during them. Violent crimes such as sexual assault and manslaughter—some murders are even included in this category.
---
4.

Burglary offense charges have dropped nearly 50% since 2010.
(FBI Crime Data Explorer)
These statistics aren't all bad news! Over the years, statistics on burglary have fluctuated year to year. Around 2010, burglary offenses were at a high. However, since then, the numbers have dropped significantly for property crimes in general, especially burglary.
---
5.

Peru has the highest recorded burglary rate globally at 2086 per 100,000 inhabitants.
(Budget Direct Insurance)
With significant numbers being thrown around, it's easy to feel like we live in the worst place if we call the USA home. But according to the research done by Budget Direct Insurance, they have found that Peru leads in burglary by a long shot, and the US sits relatively low on the list at five out of 85.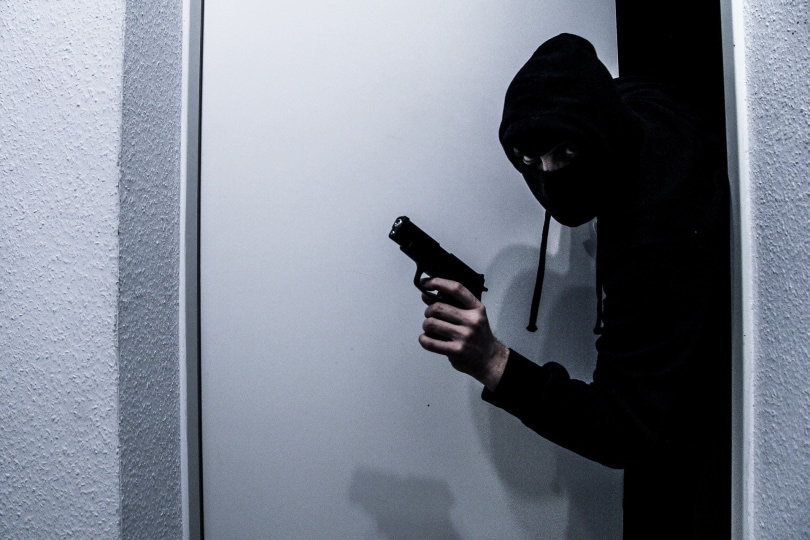 ---
6.

Approximately one burglary happens every 25.7 seconds.
(FBI)
A comprehensive 2019 study from the FBI showed there is approximately one burglary every 25.7 seconds. That's scary to think about since two burglaries happen every minute. If you further do the math, that means that about 3,300 burglaries happen every single day.
---
7.

Most home burglaries happen between 10 am and 3 pm.
(ADT)
To be more specific, most break-ins happen between 10:00 am and 3:00 pm. As you know, this is when most individuals are at work. Because of this fact, it stands to reason those invaders hope you will not be home when breaking in.
---
8.

51% of homes are burgled within six weeks of the initial burglary.
(Safe At Last)
Being the victim of a burglary once is bad enough; however, nearly half of homes that are burgled once will be burgled again within a six-week period. This means you have a one in two chance of being broken into again, just shortly after recovering from the initial burglary.
---
9.

A shocking 38% of burglars can walk into the home since it is unlocked.
(FBI)
Whenever you leave your home or are sitting inside your home by yourself, you always want to lock your doors.
About 38% of burglars get into the home just by walking in the front door. These sorts of homes make a great target for burglars because they don't have to make much effort to get in. As a result, only about 56% of burglaries have to force their way in.

Who And What Is At Risk?
10.

In approximately 28% of home burglaries, someone is home, and in about 7% of those times, they become violent crime victims.
(Bureau Of Justice)
This stat doesn't mean that burglars are breaking into homes intending to commit violent crimes. However, once they have committed that first crime, if they are surprised, the fight or flight response to being caught kicks in, sometimes with tragic consequences.
---
11.

Overall, in 2021, there was an estimated $3.0 billion in property losses.
(FBI, Crime Data Explorer)
When spread over the year, the average loss per offense was $2,661—that is 3–4000 offenses per day when you calculate that there are around 1.1 million burglaries per year.
---
12.

Out of 702,449 homes invaded in 2019, over 350k were broken into during the daytime hours.
(FBI, Uniform Crime Reporting)
That old saying "hiding in plain sight" seems especially true for home invasions, with around 64% of them taking place during the day. These statistics make sense because most people would not expect to witness someone committing a break-in during the day. So to combat this, we should always be vigilant to anything out of the ordinary in our neighborhoods.
---
13.

About 62% of reported burglaries are home invasions.
(FBI Crime Data Explorer)
Even though there are about 1,000,000 burglaries in total, only about 62% of these burglaries are home invasion cases. The other cases are burglaries that happened were to stores and other commercial locations.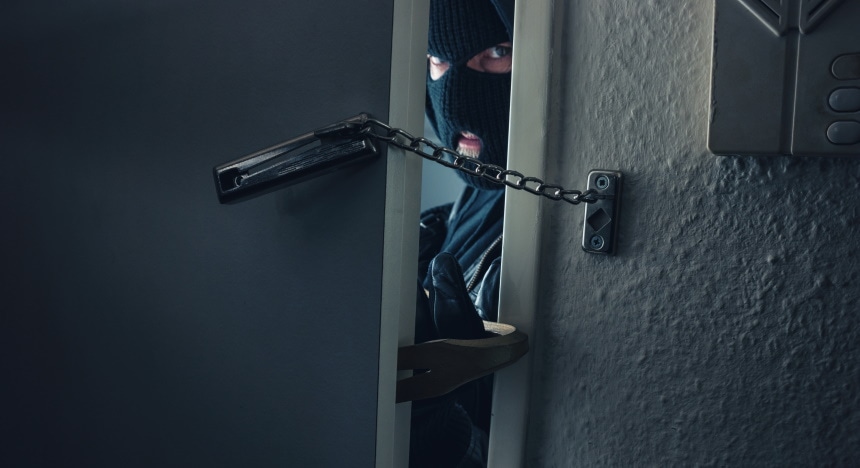 ---
14.

Many burglars are amateurs, making them more unpredictable and more dangerous.
(University of North Carolina Charlotte)
Something to know about burglars is that most of them are amateurs. It is estimated that about 85% of burglars are amateurs. What this means is that burglars are breaking into your home because they need money fast. They aren't expert burglars and don't do it routinely.
Although this may sound like a good thing, this could not be further from the truth. Amateur burglars are known to be more unpredictable and dangerous than professional burglars. This is largely because they don't know how to time their burglaries correctly and panic if someone is home.
---
15.

65% of burglary victims know the burglar.
(The Zebra)
Something else interesting about burglars is that most of them know the victims. As many as 65% of burglary victims know the burglar in question. This goes to show that you should only allow individuals you truly trust inside your home.
---
16.

On average, burglars take $2,800 worth of stuff.
(The Zebra)
For a break-in to count as a burglary, the person has to invade with the intention of theft or some similar crime. So, most home invasions count as burglaries. On average, burglars take $2,800 worth of stuff, but that is far from being the worst damage break-ins can cause.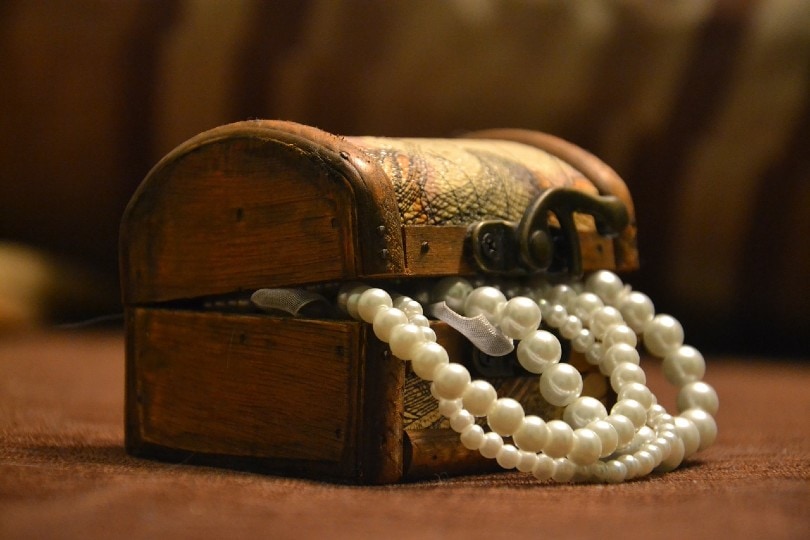 How Home Invasion and Burglaries Are Being Fought
17.

Around 83% of incarcerated burglars stated they would look for an alarm before breaking in.
(Science Daily)
During interviews with 422 incarcerated burglars, a majority admitted they would look for an alarm. Over half of the ones who found security systems said they would move on and try and find a different house. This tells us that home security systems are a viable way to deter would-be home invaders.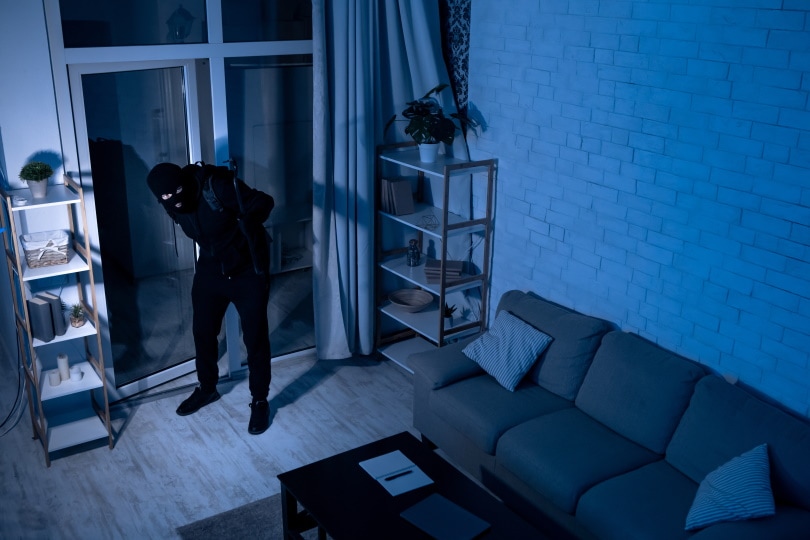 ---
18.

With knowledge of an alarm system, only 13% of burglars will proceed with the home invasion.
(Science Daily)
During the same study as above, the interviewers discovered that while most would-be burglars would move on to a different target, a small number of them would still pursue a home with a security system. This should not discourage us from protecting ourselves with such a system because it is still effective most of the time.
---
19.

Only about 25% of homeowners used a security system.
(SafeWise)
When taking the previous fact about burglars showing a considerable preference for unprotected homes, it should come as a complete shock that such a small number of homeowners are choosing to protect themselves with something as simple as a home security system.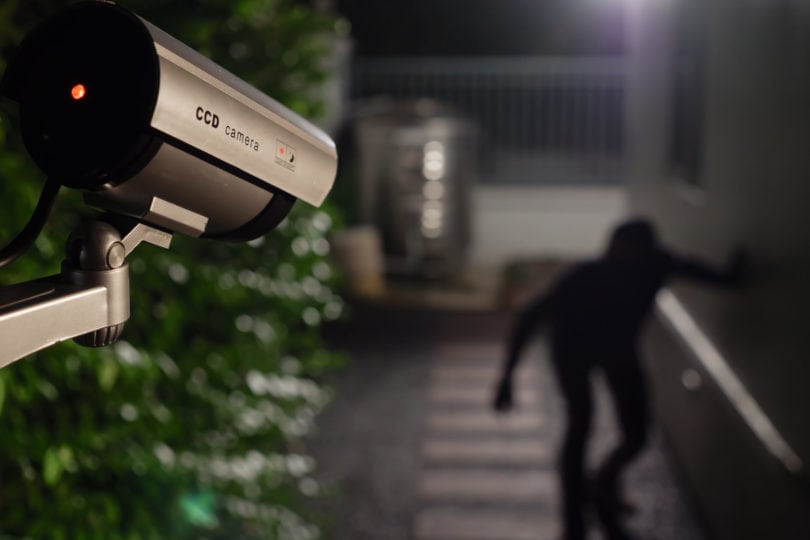 ---
20.

Front doors and ground-level windows make up 57% of burglar entry points.
(ADT)
It's easy to forget to lock the front door on our way out to the grocery store or leave a window open to let a cool breeze through the house. And that is the reason these two entry points make the majority. Remember, lock your doors and windows before leaving the house, even if you will only be gone a few minutes.

Frequently Asked Questions About Home Invasion and Burglary Prevention
What are some ways that I can prevent my home from being targeted?
Make your home appears occupied. A few practical solutions are automatic timer lights, leaving a radio or tv on if you're away for a short amount of time, or making sure window coverings are drawn at night to prevent a would-be thief from seeing if you have any valuables. Remember, a big dog counts as occupancy!
Make use of a security system. This may be as simple as having motion-activated lights in dark areas of your property or as high-tech as a 24/7 monitoring system with video surveillance and alarm.
Should I leave my kids home alone?
The laws on this vary from state to state. If it is lawful where you live, you should make sure your kids are aware of ways to stay safe such as not opening the door to strangers, not letting a stranger know they are home alone, and who to call if someone is trying to get in.
Is there anything I can do to minimize loss if I am a home invasion victim?
Almost all burglars have in common how quickly they want to get in and out. Not keeping your valuables and money in commonly searched areas is one way you can minimize loss. Master bedrooms are often the first stop for thieves, especially bedside drawers.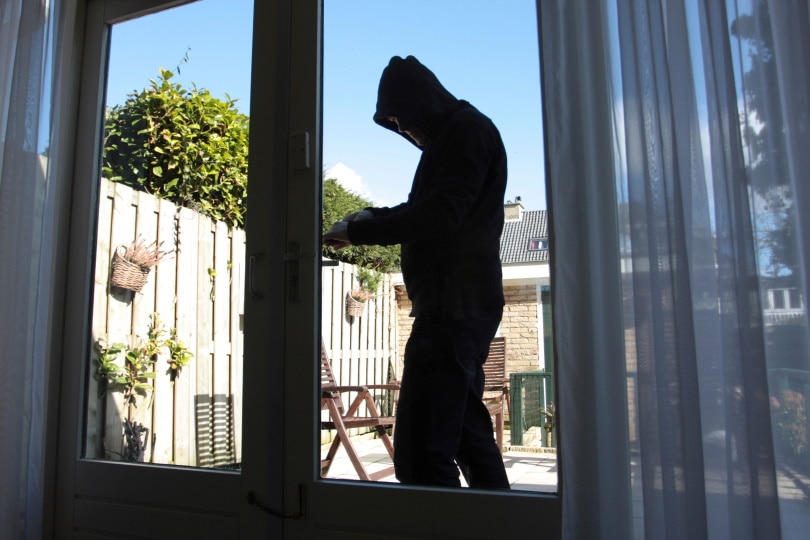 Will home security save me money on insurance?
Home security systems are not free. They range in price based on what they do and how effective they will be. It is not often considered that they can save you money on your house insurance, as much as 20% (AhaInsurance). This varies on the insurance provider and security system you have, so check with your provider for accurate savings.
I have to get work done in my home. Are there any precautions to take in regard to hiring a stranger?
Unfortunately, some people pretend to be professionals to gain access to your home to either scope it out or commit a crime at the time. Doing a little homework on potential contractors can go a long way. A couple of practical ways to do this is asking friends who have hired them or looking at Google reviews to verify they are running a legit business.
Someone has broken into my home. What should I do?
This can be a scary situation but do your best to stay calm. As a few of the stats here have suggested, most burglars are not wanting and not expecting anyone to be home. In most cases, if they realize that your someone is home, they will run. If this is the case, do not chase them. Call 911 and let the police do their jobs.

Conclusion
Scary as it can be reading some of these statistics, there is a bright side! The frequency and severity of home invasions and burglaries have declined steadily over the years. And thanks to improving security technologies, we have more and more ways to discourage would-be thieves from choosing our homes.
Bad things do happen, but it's our responsibility to do our part in not becoming another home invasion and burglary statistic.
---
Featured Image Credit: Dmytro Zinkevych, Shutterstock