11 Most Expensive Homes in the UK (with Pictures)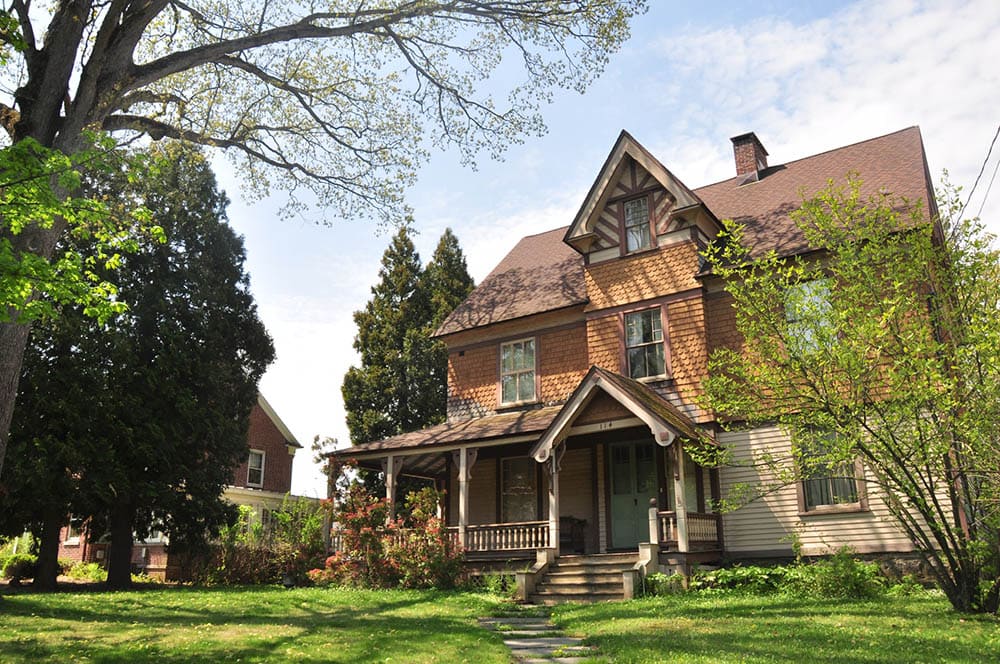 The property market has undergone considerable movement in the past few years. Covid saw prices rocket and fall, while the upper echelons of the real estate market, especially for properties in and around London, have been greatly affected by the government's sanctioning of Russian oligarchs and those believed to be directly involved in Putin's government. It is also very difficult to accurately state the most expensive homes in the country because there are many that have not been on the market in decades, which means that experts can only give an estimate of the price, especially without seeing inside the property or determining its current state.
However, below are 11 of the most expensive homes in the UK, including a few that are currently on the market, for those that are interested. Although the majority are in or very near London, there are some exceptions.

The 11 Most Expensive Homes in the UK
1.

Mayfair Mega Mansion
Value: £250 million
Location: Mayfair, London
£250 million is a lot of money, but in this case, it does get you a lot of property. In fact, the Mayfair Mega Mansion was formerly two mansions that were bought by John Caudwell and converted into a single mega-mansion.
The resulting property consists of 43,000 square feet of living space, or more space than in 50 average London apartments. It has eight floors that include 15 bedrooms and a ballroom that will comfortably hold more than 100 people. There's a games room, a sunken jacuzzi hot tub, and a huge garage that can stack up to 12 cars at the touch of a button. There is, of course, an indoor swimming pool with a lava-themed installation with a river that flows right through the house, complete with its own stock of fish.
---
2.

Lowndes Square
Value: £150 million
Location: Lowndes Square, London
Although work has presumably stopped and the property value declined recently, Lowndes Square is home to two buildings that previously housed apartments but have been fully bought up by Roman Abramovich with the aim of converting the nine flats to a single super mansion. It was expected to be worth £150 million, and the building was supposed to have eight en-suite bedrooms, an indoor swimming pool, media room, and four flats above the garage for staff.
---
3.

18-19 Kensington Palace Gardens
Value: £149 million
Location: Kensington Palace Gardens, London
Billionaire's Row, formerly known as Millionaire's Row before the recent property price boom, is home to some seriously expensive properties. This includes 18-19 Kensington Palace Gardens.
The address alludes to the fact that this used to be two properties, now knocked into one. In fact, your nearly £150 million would buy you the former Egyptian and Russian embassies. The two were knocked together to form a single residential property in the 1990s. It is currently owned by steel magnate, Lakshmi Mittal, who purchased the property for £57 million in 2004.
---
4.

One Hyde Park
Value: £136.4 million
Location: Hyde Park, London
One Hyde Park is an absolute bargain compared to the Mayfair Mega Mansion, costing just £136.4 million. Your money will get you the penthouse apartment in the Hyde Park development, where 45 apartments have sold for a combined total of more than a billion pounds.
Ukrainian, Rinat Akhmetov, bought the top two floors of the building and is converting them into a single flat, having also spent £60 million on interior design and development.
---
5.

Toprak Mansion
Value: £105 million
Location: Bishops Avenue, London
It is unusual to get a lot of space for your money in London, even when you're spending tens of millions of pounds. One exception would be Toprak Mansion on Bishop's Avenue.
It is a 12-bedroom mansion that was built for Turkish banker Halis Toprak and later sold to Kazakh, Hourieh Peramaa for £50 million. Peramaa is reported to have spent £30 million refurbishing the place, including installing a retractable helipad. It has a dining room for 40 guests, a huge salon, and a garage that will hold dozens of cars. It is valued at £105 million.
---
6.

Blenheim Palace
Value: £100 million
Location: Oxford
Although it is unlikely to come up for sale anytime soon, Blenheim Palace is estimated to be worth approximately £100 million. This is an estimate because the property has been in possession of Winston Churchill's family for more than 300 years and since its construction in 1720. It is a world heritage site and is the only residential building that is non-episcopal and non-royal that has the title of palace.
---
7.

Franchuk Villa
Value: £100 million
Location: Kensington
Elena Franchuk purchased what is now called Franchuk Villa in 2008 for a then-record £80 million. It has 10 bedrooms as well as essentials like a movie room, sauna, and gym. Franchuk also had an underground swimming pool installed upon purchasing the property. The villa was originally a girl's prep school until 1997 before undergoing several sales and finally being bought by Franchuk.
---
8.

Witanhurst
Value: £95 million
Location: Highgate, London
If Toprak Mansion still isn't large enough for your taste, Witanhurst should sate your desire for room. It is the second-largest residential property in London after Buckingham Palace.
It was most recently purchased for £50 million in 2009 but has undergone huge renovations on 25 bedrooms and a ballroom. With the renovations, the property is said to be worth £95 million so is not just one of the largest residential buildings but also one of the most expensive.
---
9.

Updown Court
Value: £73 million
Location: Surrey
If you have £73 million you can buy Updown Court in Surrey from Sheikh al Maktoum. It is worth noting, for those that want to make a lowball offer, that the Sheikh will not budge from the asking price and the property has been on the market for several years.
Bigger than Buckingham Palace and Hampton Court together, it is said to be the most expensive country house ever to be marketed in the UK, and you would certainly get a lot for your money. There are five swimming pools, a cinema and bowling alley, squash court, stables, 22 en-suite bedrooms, and a staircase that was designed as a replica of Versace's staircase in his Miami mansion.
---
10.

Highclere Castle
Value: £72 million
Location: Newbury
Highclere Castle is especially noteworthy, not just for its £72 million estimated value, but also because it is the setting for Downton Abbey. There are around 60 bedrooms, some of which are open to the public for viewing, and the 1,000-acre estate even featured in the Doomsday Book.
---
11.

Longleat
Value: £60 million
Location: Wiltshire
Longleat is another property that is unlikely to come up for sale any time soon, but if it did you should expect to have to bid around £60 million for the privilege of buying it. For that money, you do get a safari park that is open to the public. In fact, Longleat was one of the country's first stately homes to offer tours to members of the public.

Conclusion
Above are 11 of the most expensive properties in the UK. The list is prone to change at any time, and it seems especially likely that things would look different in another 12 months. However, it is likely that London will still dominate any list of the most expensive properties, and that Sheikh al Maktoum's £73 million Updown Court will probably still be on the market for that price.
---
Featured Image Credit: I Do Nothing But Love, Unsplash