Inground Pool Costs in 2023 (Average Installation & Build Price)
Inground pools are a great way to cool off during the hot summer months, and they can also help increase the value of your home. However, installing them can be quite expensive, and many people don't even know where to begin figuring out the costs. If this sounds like your situation, you've come to the right place. We're going to look closely at how you can figure out the cost of installing and building your new inground swimming pool so you can build the pool of your dreams.


How Much Does an Inground Pool Cost?
The average cost of an inground pool in the United States is about $40,000. Depending on what customizations and features you want to add to the pool, the actual price can vary considerably from about $25,000 to $100,000 or more. Lighting, heating, diving boards, etc., can also add significantly to the overall cost of your inground pool.
Installation Cost
Before purchasing your inground pool, you must consider several costs to see if they are within your budget.
Digging
The biggest cost involved with installing your inground pool is digging the hole to put it in. You will need to rent the construction equipment and, more than likely, several professionals to properly create the hole required for the pool without damaging any underground wires or pipes. This cost can range up to $45,000, though it will likely be significantly lower.
Permits
Before installing your swimming pool, you will need to contact your local bureau and purchase permits. You may also need to get permission from your neighbors stating that you can have the pool because of the amount of water involved and the construction that it will require. These permits usually cost a few hundred dollars. Be sure you are familiar with all permits required before you break ground on this project, lest you end up with a half-dug hole and no pool!
Pool Shell
Of course, you will need to purchase the pool itself. The pool comes in several varieties and the average cost is usually between $500 and $15,000. You might also need to rent a crane and operator to maneuver the pool into place and place it in the hole. Cranes typically cost around $3,000 depending on where you live and how long you need one.
Dirt Removal
If you need to have the dirt removed from your property, you will need to pay for that as well. Dirt removal can be quite expensive, requiring extra men, dump trucks, etc., sometimes costing close to $10,000.

Pool Types
1.

Concrete
Concrete pools are large, durable, versatile, customizable, and expensive. You can design these pools to be any shape size, and they can have many different textures and colors. However, they require a full team of professionals to install, which will take several days, and it can be weeks before you're swimming. These pools are also more difficult to clean, often requiring an acid wash which will strip the dirt away, and they have a high cost that can exceed $50,000. However, concrete pools often last more than 30 years in even the harshest environment.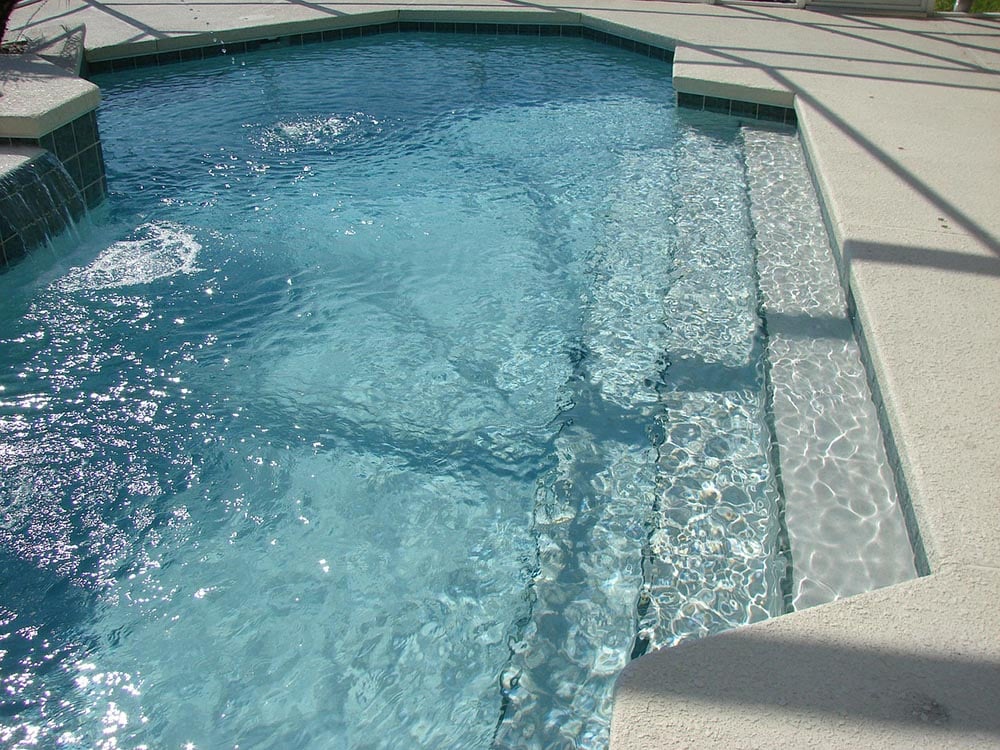 ---
2.

Fiberglass
Fiberglass pools are much less expensive than concrete and come pre-formed, so you can install them quickly. There is less versatility because you're buying a pre-formed shape, but they usually only cost around $35,000. Fiberglass pools are easier to clean because the algae will not grow as well on the smooth surface. Fiberglass pools are durable and can last 20 years or more if properly. However, they are susceptible to lifting if there is too much water in the ground around them.
---
3.

Vinyl
Vinyl is the least expensive of the three options and will usually set you back about $25,000. It's easy to clean because of the smooth surface, and you shouldn't need a large team of professionals or a crane to install the pool. However, vinyl is also the least durable and quite similar to a liner in an above-ground pool. These liners can easily puncture and start leaking water, and even with optimal care, they rarely last more than 10 or 15 years.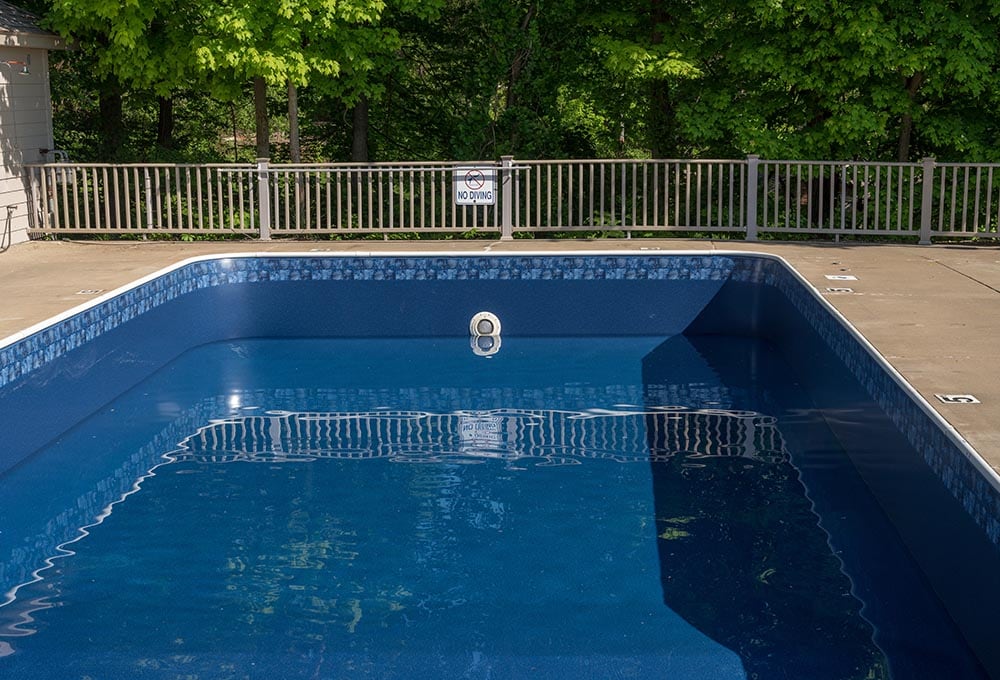 You might also be interested in: 10 Best Above Ground Pools – Reviews & Top Picks
---
Size
Obviously, the size of the pool is going to impact the cost. Small pools less than 26' L x 13' W can cost as little as $15,000, while large 40' L x 20' W pools are more likely to be in the ballpark of $100,000. You will need to carefully consider your needs before you make any purchases or sign any contracts.

Summary
As you can see, the cost of your inground swimming pool can vary widely depending on the materials you use and how many professionals you need to hire to help you complete the task. We recommend the fiberglass pool for most people because it's a good middle ground between cost and durability. It doesn't require a large crew to install, and since you pick the one you want from a showroom, you'll have a good idea of how the finished product will appear.
Related Read: How To Paint a Wood Pool Deck in 10 Quick Steps
---
Featured Image Credit: Pixabay