9 Most Popular German Cars (With Pictures)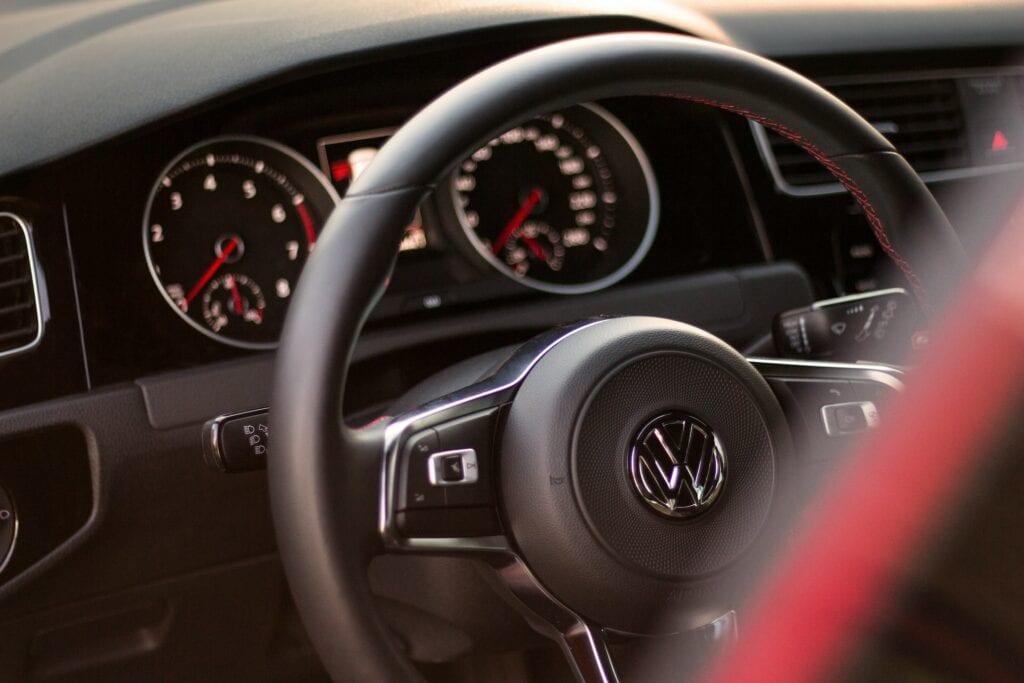 Germany is home to many different car brands. As you'd imagine, Volkswagen, Mercedes-Benz, and BMW are currently the most popular brands in Germany. However, the exact car that is most popular varies depending on the year. After all, new cars are constantly released, which means that the most popular cars will change regularly.
Below, we've included a list of the most popular cars currently in Germany. While these do stay the same somewhat from year to year, new releases tend to shake things up. These statistics are based on the first half of 2020.

The 9 Most Popular German Cars
1.

Volkswagen GOLF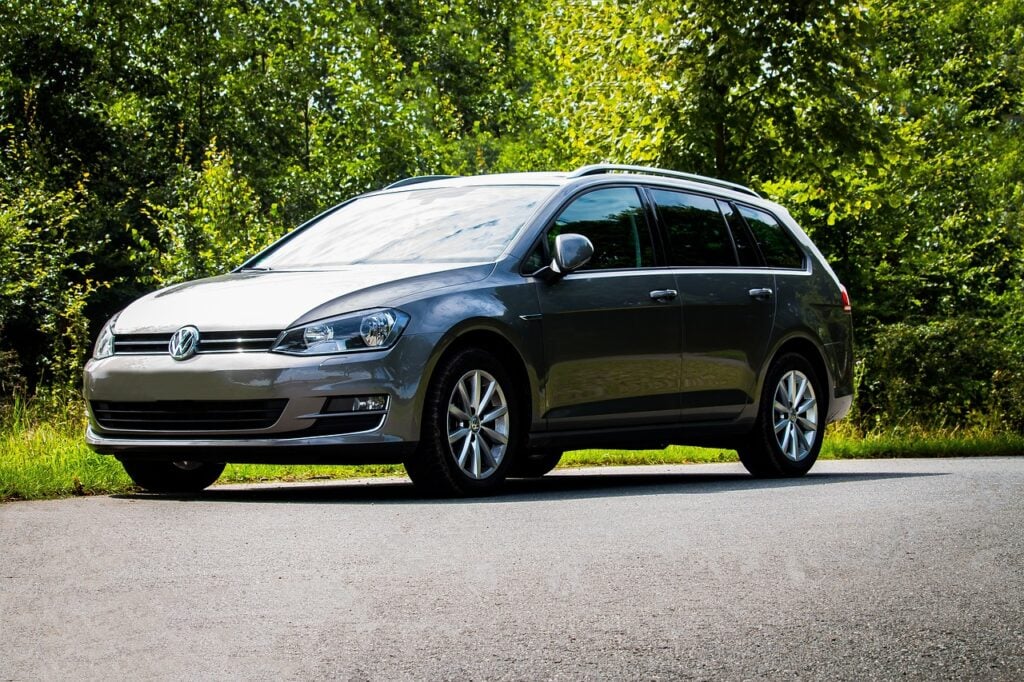 The Volkswagen GOLF easily outsold all other models currently available in Germany. Between January and June 2022, this model sold 42,983 units. This car has changed a lot over the years. Despite being quite expensive, its popularity hasn't declined in recent years. It comes with a six-speed manual transmission, though you can also get it with a seven-speed automatic.
There are several models available, which may be why this car is one of the more popular options out there. It fits the need of many different users, allowing it to reach a larger audience.
---
2.

Volkswagen T-ROC
The Volkswagen T-ROC is extremely similar to the Golf. It has been described as "a tall Golf." In other words, it's like Golf, but it is a bit bigger. It is one of VW's SUV lines, sitting between the Tiago and the Tiguan. They are extremely popular in Germany for those that just can't get what they want out of the Gold.
This car has Golf-like looks and comes in a handy size. However, it is described as having a noisier ride and a little less comfortable than Golf.
---
3.

Volkswagen Tiguan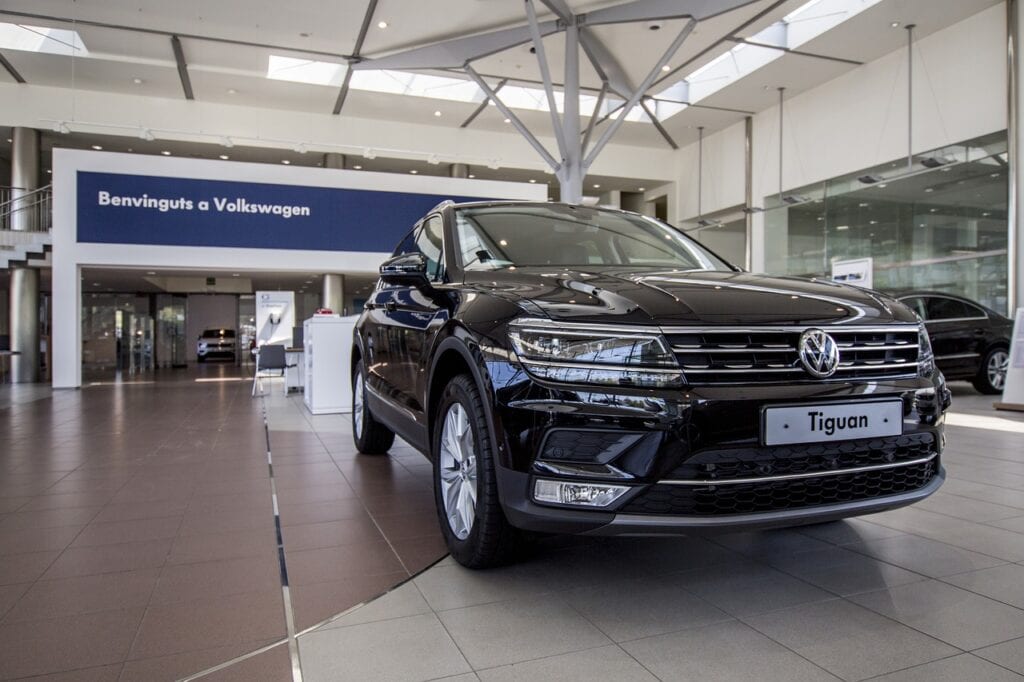 Compared to other Volkswagen cars, this one is a bit cheaper. It is a European take on an SUV, though this means that it is a bit smaller than what most Americans think an SUV should be. It has an athletic design and responsive handling. Many buyers love all the technological features it comes with.
Therefore, if the two above cars are too small for someone's needs, they often purchase a Tiguan. Plus, this car is pretty inexpensive, which makes it a good budget option, too. It has a distinctly European charm, a unique feature among many cars on the market today.
---
4.

Opel Corsa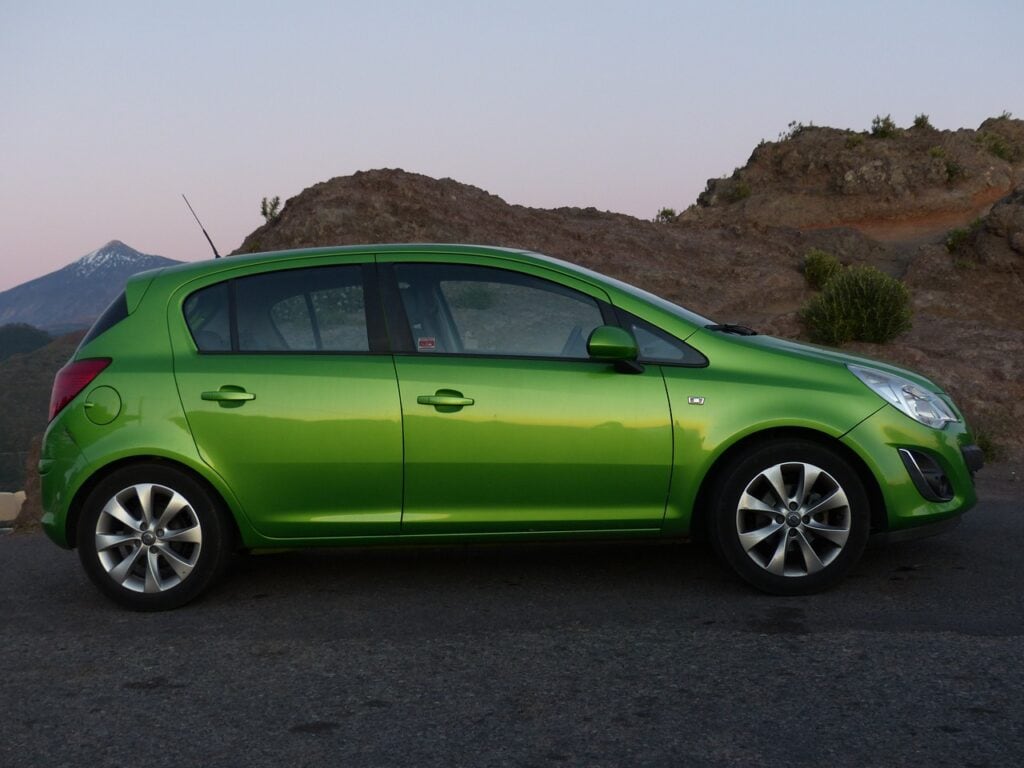 Finally, we're moving away from Volkswagen and into different car brands. The Opel Corsa is the fourth most popular car in Germany. Given that Volkswagen is the most popular brand by far, Opel comes in second.
This car has a classical combustion engine, which is surprising considering the company's other offerings. This model is also competing with Corsa-e, which is completely electric. You can purchase this car with either option, allowing you to choose whether you'd have gasoline or electric.
---
5.

Fiat 500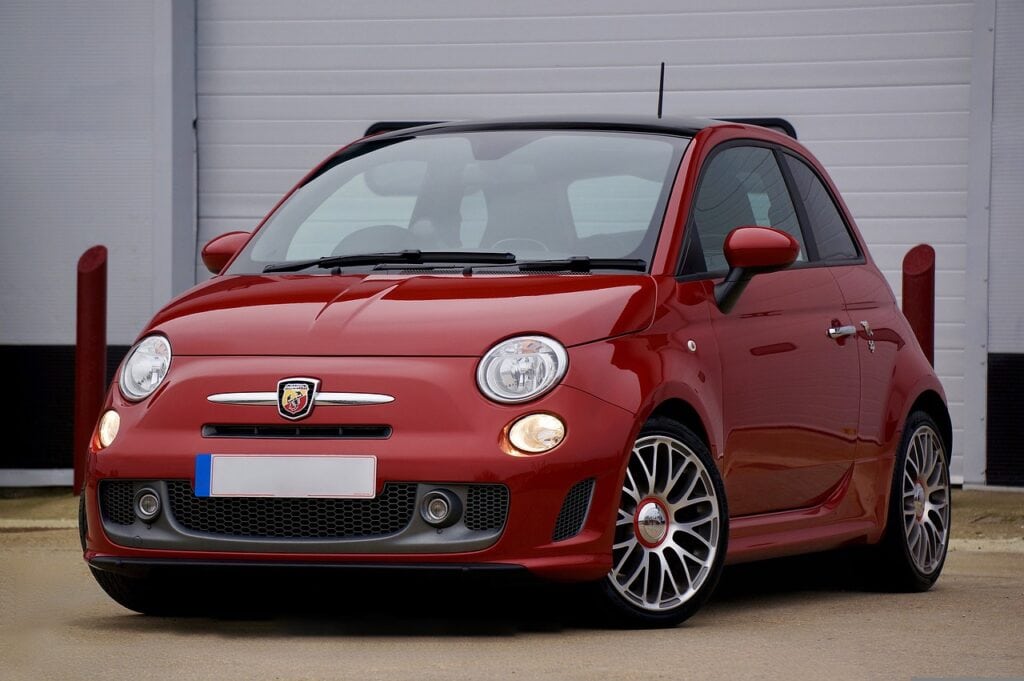 The Fiat 500 is a small, electrical car that is most popular in Germany in more urban areas. It is one of the most popular electric cars in Germany, where electrical cars tend to be more popular, anyway. It does have a decent range for an electric car, as well as plenty of tech features. The interior is nice, and the body on the newer model is a bit bigger.
With that said, this car is still much smaller than most options out there. Therefore, it isn't a car for the adventurous. It works well inside urban areas. However, you'll likely want something else if you're going to the country.
We do like how refined this tiny car is, though. It does feel elegant to drive.
---
6.

Volkswagen Passat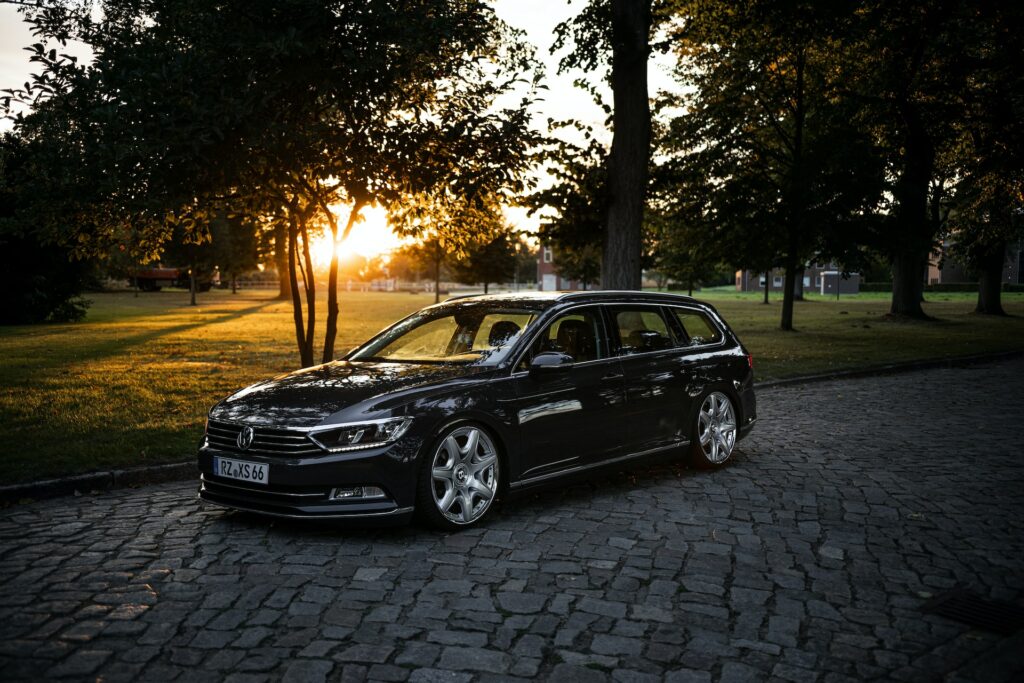 The Passat has been around for an extremely long time. It was first advertised in 1973 as a larger family car. Today, the car is still considered "every man's" family car, as it is much more affordable than similarly sized options. It has roomy seats, which you need when hauling kids around. The ride quality is also very nice, so you don't have to worry about waking sleeping kids in the back.
However, the car is quite bland. It doesn't have much personality or performance, but those things aren't the point of the car. It is well-built and practical for those that want a car that just works.
Based on the cars often popular in Germany, this car is often preferable to other mid-sized options.
---
7.

Volkswagen Transporter
As the name suggests, this car is made for transporting items. It is a large van and surprisingly one of the most popular cars in Germany. Currently, the car is in its seventh generation. This van is best-selling worldwide, with over 12 million units sold. Therefore, despite being largely for commercial use, it is extremely popular with those that need a lot of room.
Next to the more family-friendly models we've included above, the transporter is best for those who need to transport lots of stuff for their job.
---
8.

BMW 3ER
BMW finally makes it on the list at number eight. This car series is on the more expensive end. However, it is also very highly rated, which makes it more of a luxury option than most cars on this list. The starting price is nearly double the cost of most Volkswagens, for instance.
This car is more powerful and designed with great handling. It is also pretty big with a spacious interior. The personality is very adaptable, making this car suitable for various users. It can slowly drive through curvy city streets or blaze down the autobahn.
The biggest negative is that there are lots of add-ons, which of course, cost more money. Therefore, for those that want all the extras, you can expect to spend quite a bit of money on this vehicle.
---
9.

Audi A3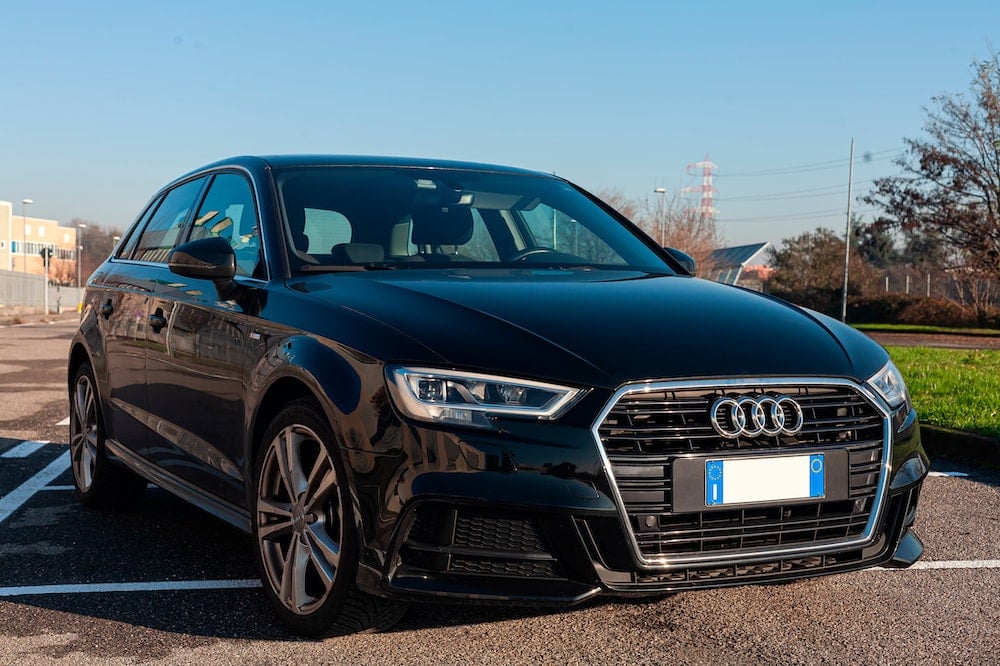 For those in the market for a luxury car, the Audi A3 is often on the list. This sedan is more expensive than most options on this list, but it is one of the more popular luxury vehicles. For those that have a higher budget, this car is quite popular. This car has a lot of premium features packed into its tiny body.
The performance and handing on this car are wonderful. It is also one of the cheaper Audi cars, so for those that want an Audi, this can be a cheaper entry point into the brand.

Conclusion
In the German market, Volkswagen completely dominates. Many of their cars make up the top selling list, with their three most popular cars claiming the first three spots. Most of the cars VW sells perform very well in Germany- even compared to other German brands.
However, when it comes to luxury, buyers are more likely to turn to Audi or BMW. Mini is also sometimes on the list, as well as Opel. German brands tend to perform the best, but some other European cars do appear on the list from time to time.
---
Featured Image Credit: RG Visuals, Unsplash