20 Most Expensive Cars in the World in 2023 (with Pictures)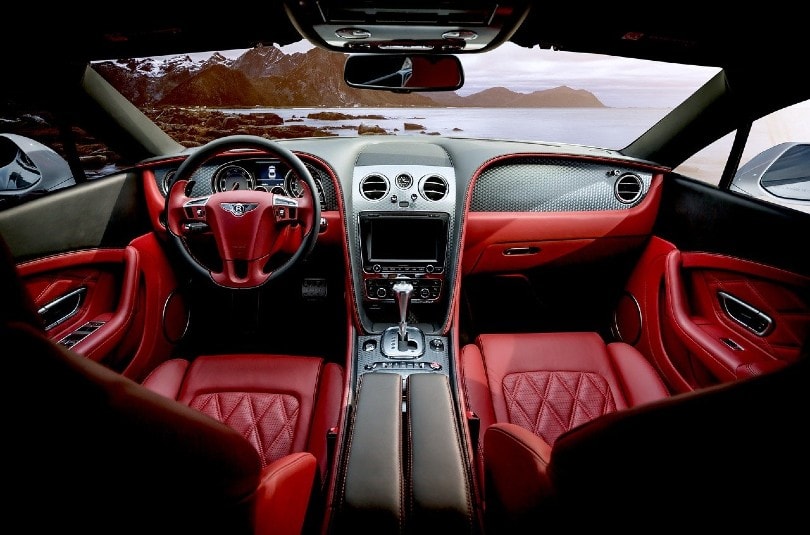 Owning any of the cars on this list is not likely for most people. However, it is super fun to see all the incredible innovations and designs these manufacturers are coming out with. Whether you're interested in new looks or innovative, eco-friendly technologies being incorporated into supercars, this list will have something to turn your crank—pun intended. Read on to see the 20 most expensive cars in the world.
World's Most Expensive Cars Summary

The 20 Most Expensive Cars in the World
1.

Rolls-Royce Boat Tail
Inspired by 1920s and 30s yachts, the Rolls-Royce Boat Tail is another extremely exclusive car on the list. This one-of-a-kind car has many features that were designed and created for exclusive use in this car. There are so many incredibly unique things about the Boat Tail, but one thing that stands out is the fact that the rear panel opens and a table and umbrella fold out—hence the nautical theme based on old yachts. Another thing about this one-off car is that the $28 million is only estimated because Rolls-Royce doesn't release their one-off pricing. However, this is the rumored price.
---
2.

Bugatti La Voiture Noire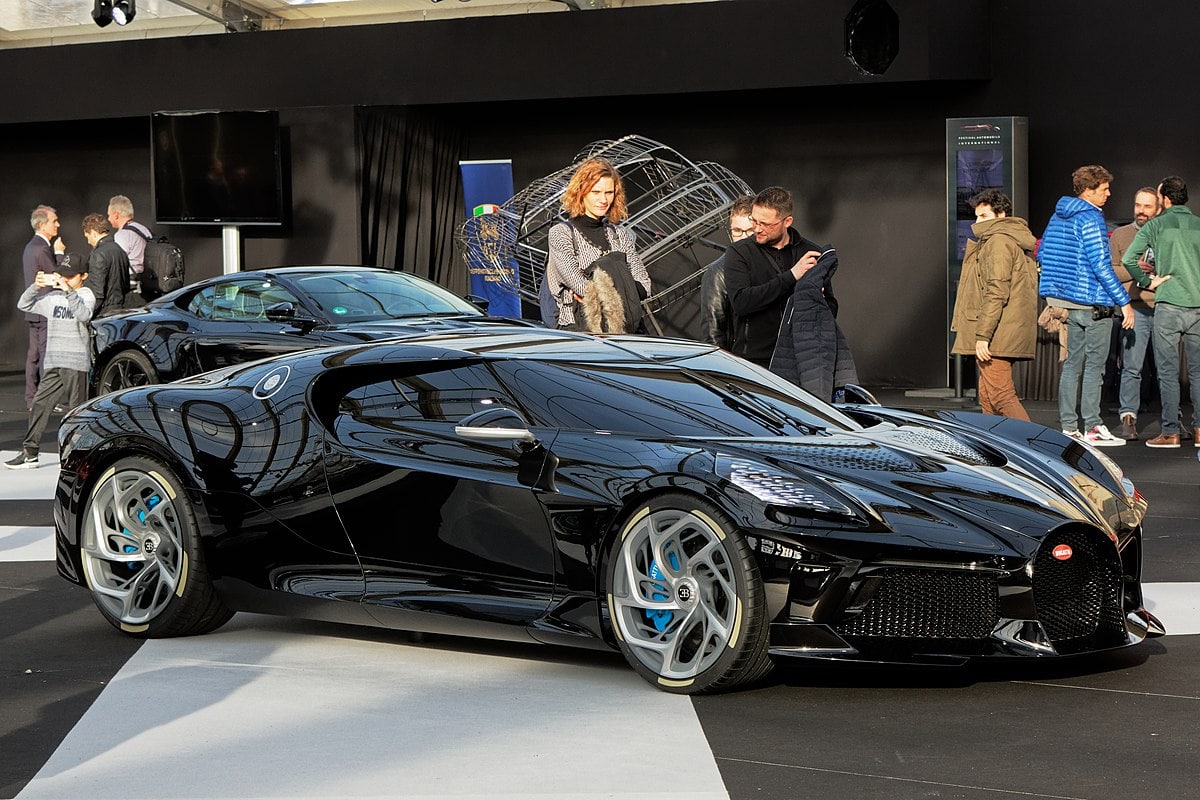 Bugatti La Voiture Noire, translated as Bugatti the Black Car, is another one-off car on this list. Its design is based on the Chiron, and it actually uses the same W16 engine that the Chiron has as well. There isn't much information on this car apart from the little tidbits on Bugatti's website; that's how exclusive it is.
---
3.

Bugatti Centodieci
Bugatti Centodieci is another unique-looking car—maybe not as unique as the Mayback Exelero, though. The design of this car is a throwback to the 1991 EB110 and was released to celebrate Bugatti's incredible 110 years making cars. Coming in as one of the most exclusive and nearly the most expensive car in the world, there will only be 10 of these cars produced with no plans for more. The Centodieci is not just a fancy exclusive car either; it still boasts an incredible top speed of 380km/h.
---
4.

Mercedes-Maybach Exelero
Here's the first Mercedes-Benz on our list, and it's a good one. The Maybach Exelero is perhaps one of the most unique-looking cars on the list, with a very different aesthetic. But that's not what makes it stand out. It was a one-of-a-kind production that Fulda commissioned to test its high-end racing tires in 2004. If we adjust for inflation over the last 18 years, this car would cost more than $10 million today.
---
5.

Lamborghini Veneno Roadster
The Lamborghini Veneno Roadster was a limited-production supercar produced in 2014. Only nine of them were ever made. You may recognize this beautiful car's lines if you know your Lambos. That's because it was based on Lamborghini's 2011 Aventador. The main reason for the creation of this car was to celebrate Lamborghini's 50th anniversary. While there is much focus on the design of this car, it holds its own in power as well, with a V12 engine pushing 740 horsepower.
---
6.

Bugatti Chiron Super Sport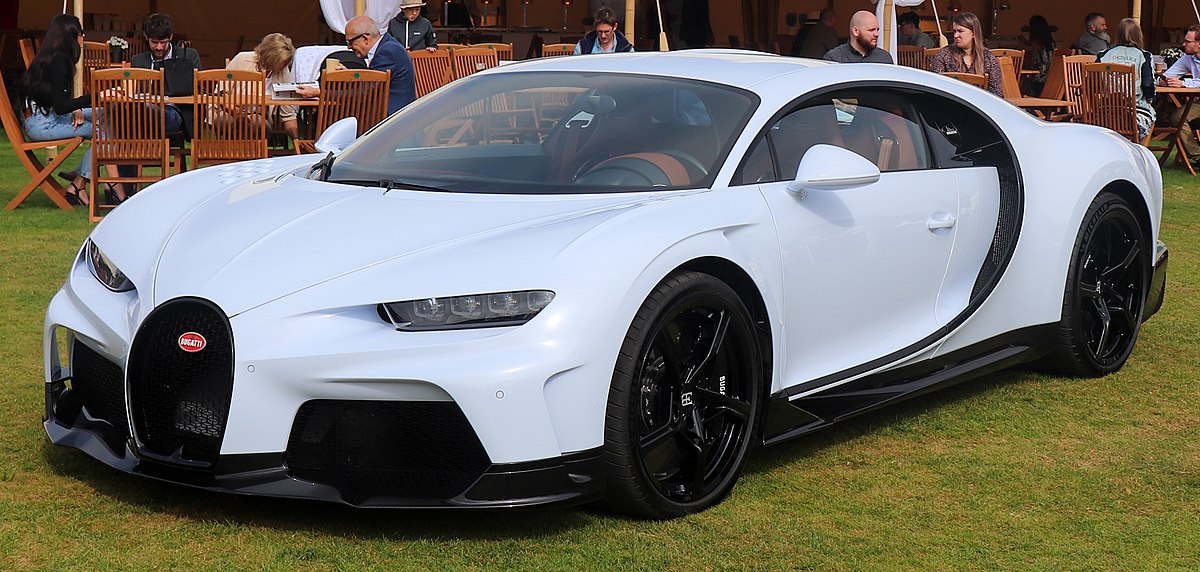 Bugatti has been making fast cars for a long time, and in 2016 it began producing the Chiron. Then in 2019 and 2021, it created the Chiron Super Sport 300 and 300+. These two models could reach obscene speeds in excess of 480km/h. This year, the company plans to produce the street-legal version—the Chiron Super Sport. It will feature the interior finishing that one would expect in a Bugatti Chiron and have the same powerful engine as its 300+ predecessor. However, it will be electronically limited to only 345km/h.
---
7.

McLaren P1 LM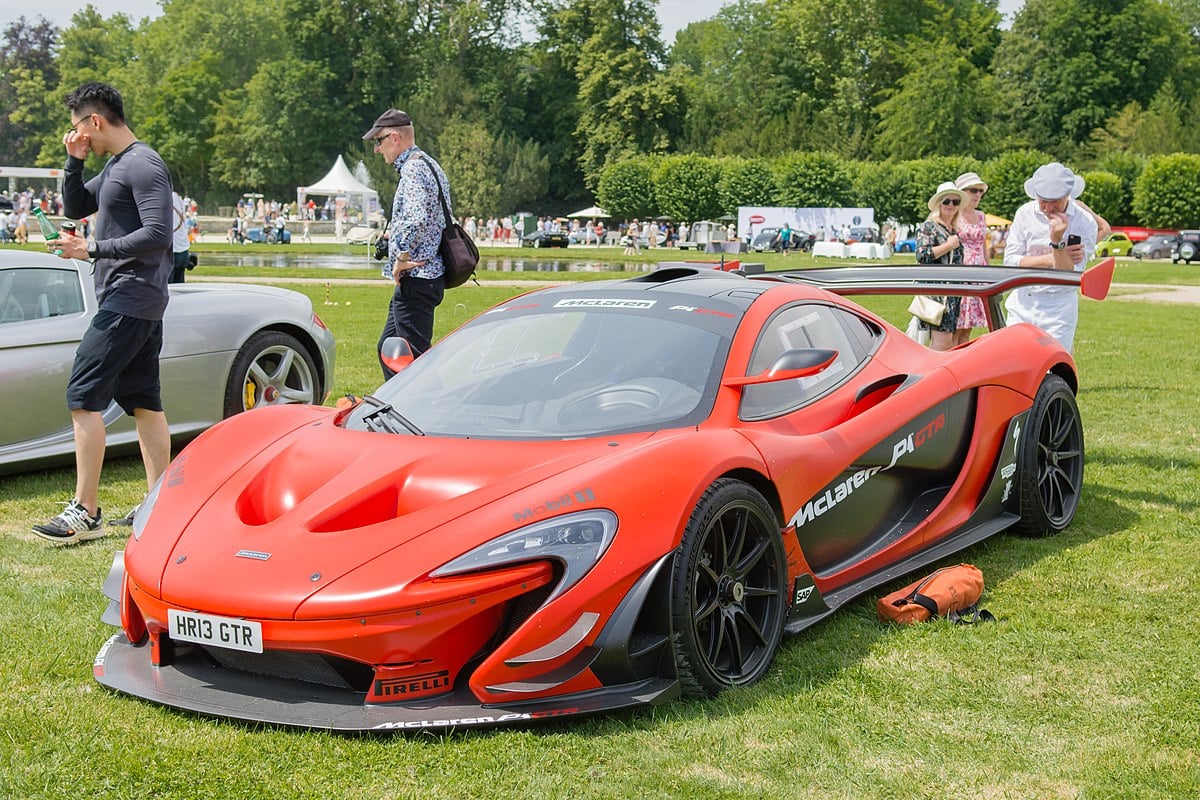 During the 2015–2016 model years, McLaren released the P1 GTR. This was an incredibly fast and powerful track-only car. Then during the 2016–2017 model years, the P1 GTR was purchased and converted to a street-legal version. This went on to be the prototype of the P1 LM, which is one of the fastest street-legal cars out there—789 horsepower will give it that title.
---
8.

Lamborghini Sian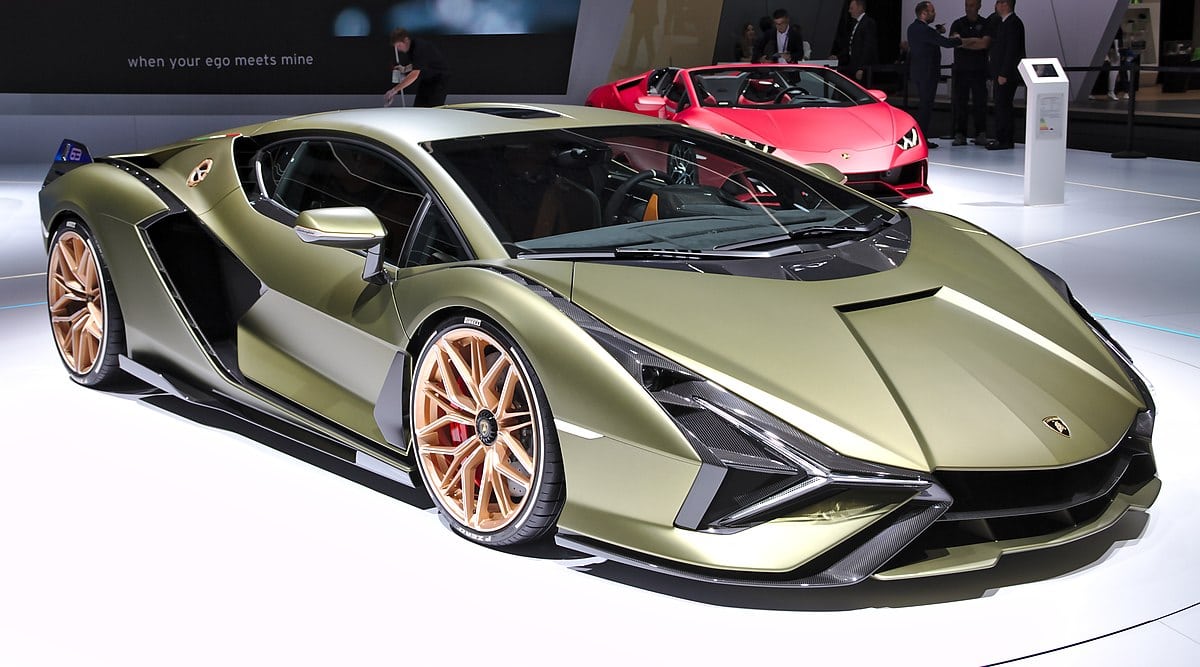 Lamborghini has always made beautiful and luxurious cars. 2020 was a year for a couple of firsts for them. Not only was the Sian the first production hybrid, but it's also their most powerful street-legal car so far. The V12 engine combined with the electric motor push an outrageous 819 horsepower. Like most cars with extreme exclusivity, all 63 Sians were sold before production even started.
---
9.

Pagani Huayra BC
Powerful sportscars are no rarity with Pagani. They continued to build on that success with the Huayra BC. This incredibly powerful sports car has a twin-turbo V12 engine pushing out an insane 754 horsepower. You won't see many of these beautiful cars around because they were made for the track only, and only 20 of them were made. There are a couple of variations of the Huayra that are street-legal and slightly more common. They are still a very exclusive car, though.
---
10.

W Motors Lykan Hypersport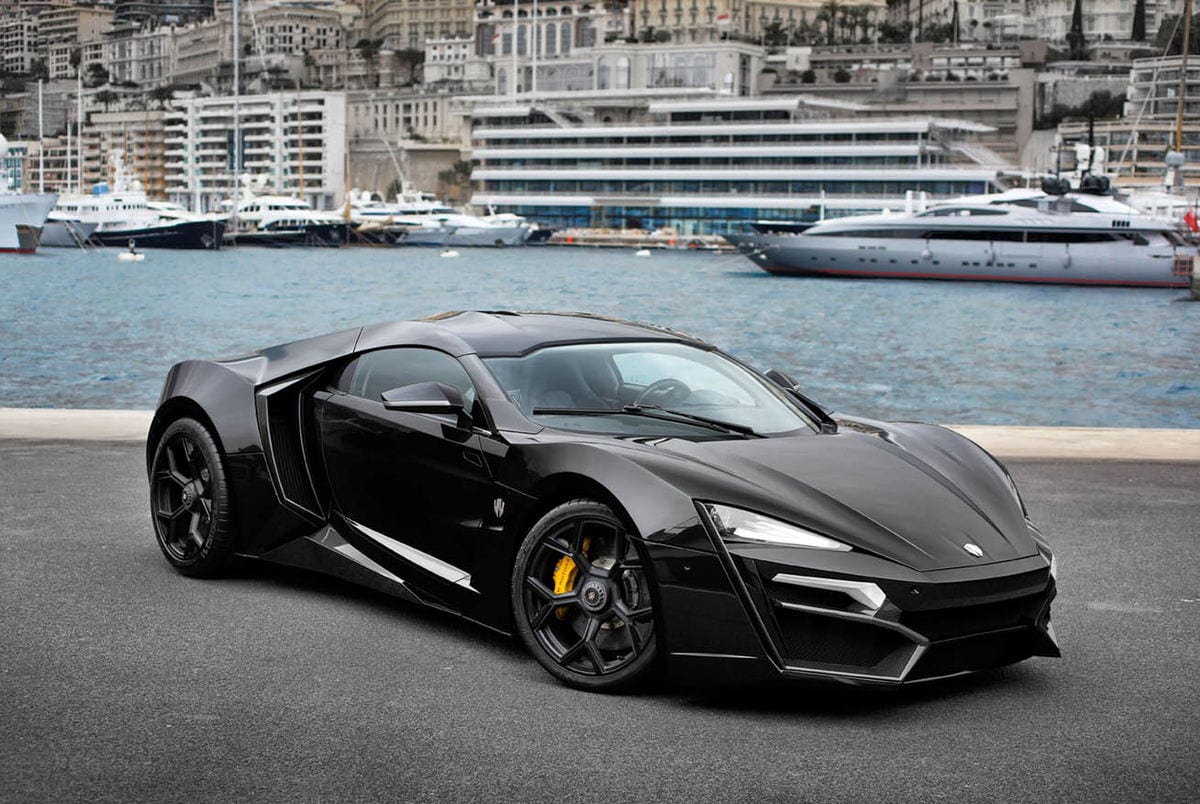 Unlike the majority of the manufacturers on this list, W Motors is relatively new on the scene. It was founded in 2012, then in 2013, it burst into the car world with the Lykan Hypersport. With only seven cars produced, the Lykan Hypersport club is one of the most exclusive there is. To top off its exclusivity, it was almost the most expensive supercar in production of all the manufacturers when it was still in production.
---
11.

Mercedes AMG One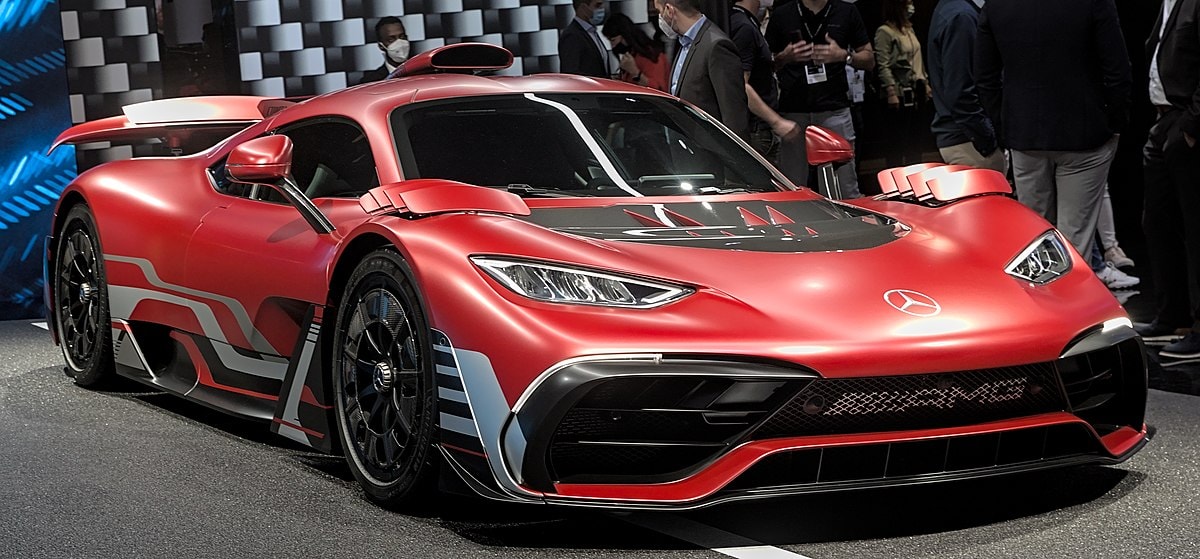 This gorgeous Mercedes car was confirmed a few years ago, and the production of the AMG One is scheduled to begin this year. Currently, Mercedes is planning for a production run of 275 cars. They also confirmed that the number is unlikely to increase to preserve the exclusivity of owning one.
A really cool thing about the AMG One is that it is a plug-in hybrid. It's really great to see these supercar manufacturers taking environmental concerns seriously and moving toward greener options without sacrificing style or power.
---
12.

Aston Martin Valkyrie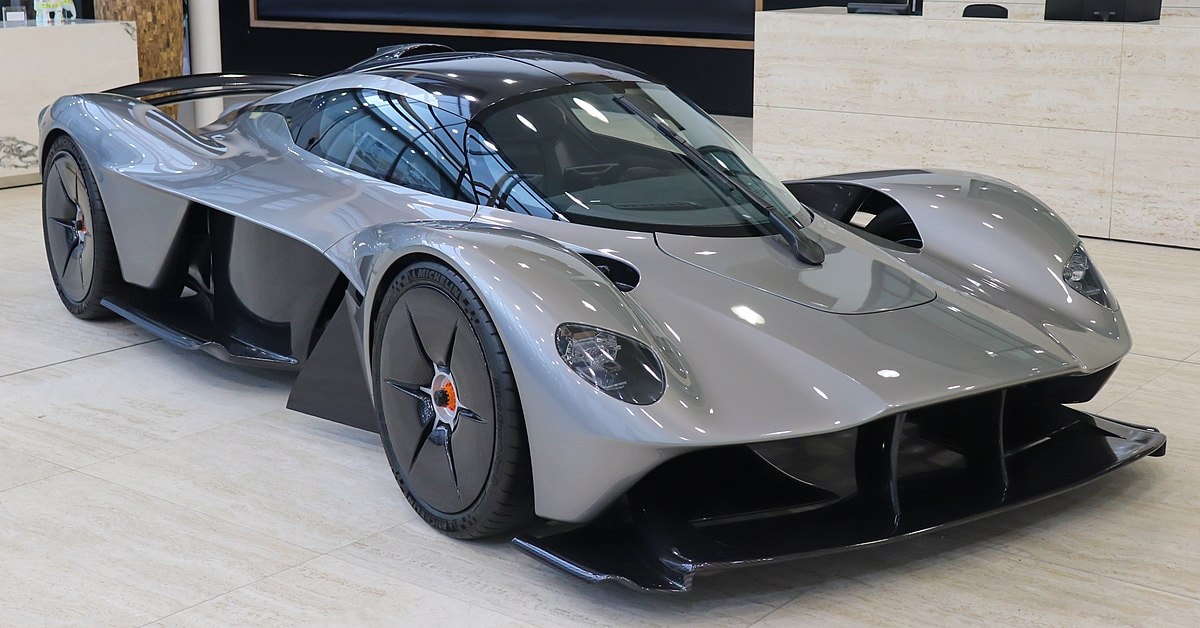 Another Aston Martin car that borrows heavily from Norweigan roots and stories for a strong name is the Valkyrie. It is also known as the Aston Martin Nebula. Just like the Valhalla, this limited-production sports car was developed with the Red Bull Racing team. Their goal was to create a track car that was street legal.
Most would agree that they succeeded because this car is powered by a naturally-aspirated V12 engine that puts out an astounding 1,000 horsepower. That much power is not unheard of in street-legal cars but certainly isn't common.
---
13.

Aston Martin Vulcan
The Aston Martin Vulcan is another car on our list that takes "limited-production" to the extreme. Only 24 of these incredible, track-only supercars were made between 2015 and 2016. Boasting a V12 engine with 820 horsepower, the Vulcan can stand on its own in a crowd of fast, expensive cars.
Even though the Vulcan was built as a track-only car, a British engineering company converted one into a street-legal car over the course of a year and a half. Many of the car's components were changed to allow the Vulcan on the road. To date, this is the only Vulcan that has been converted.
---
14.

McLaren Speedtail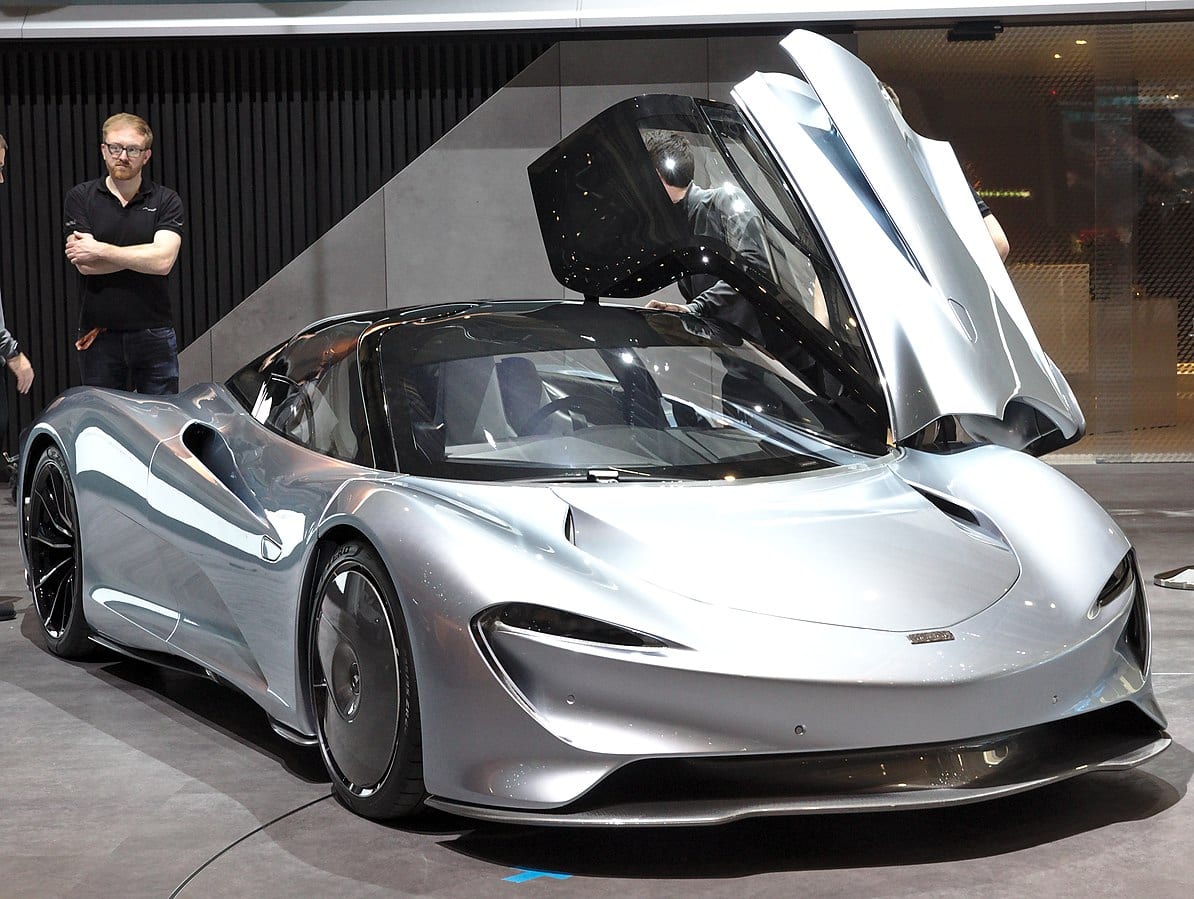 In an ultra-luxury supercar line, hybrid doesn't typically come to mind. But the McLaren Speedtail is a limited-production hybrid supercar that should erase all doubt about whether hybrid engines have a place in the industry.
In addition to its V8 turbocharged engine, the Speedtail has a parallel e-motor that puts out an insane 1035 horsepower. You won't see this car on the streets in America, though. This is because it has cameras in place of side mirrors and no side-impact airbags. Interestingly enough, around 35% of all Speedtails produced were purchased by Americans even though it isn't street legal in the States.
---
15.

Bentley Bacalar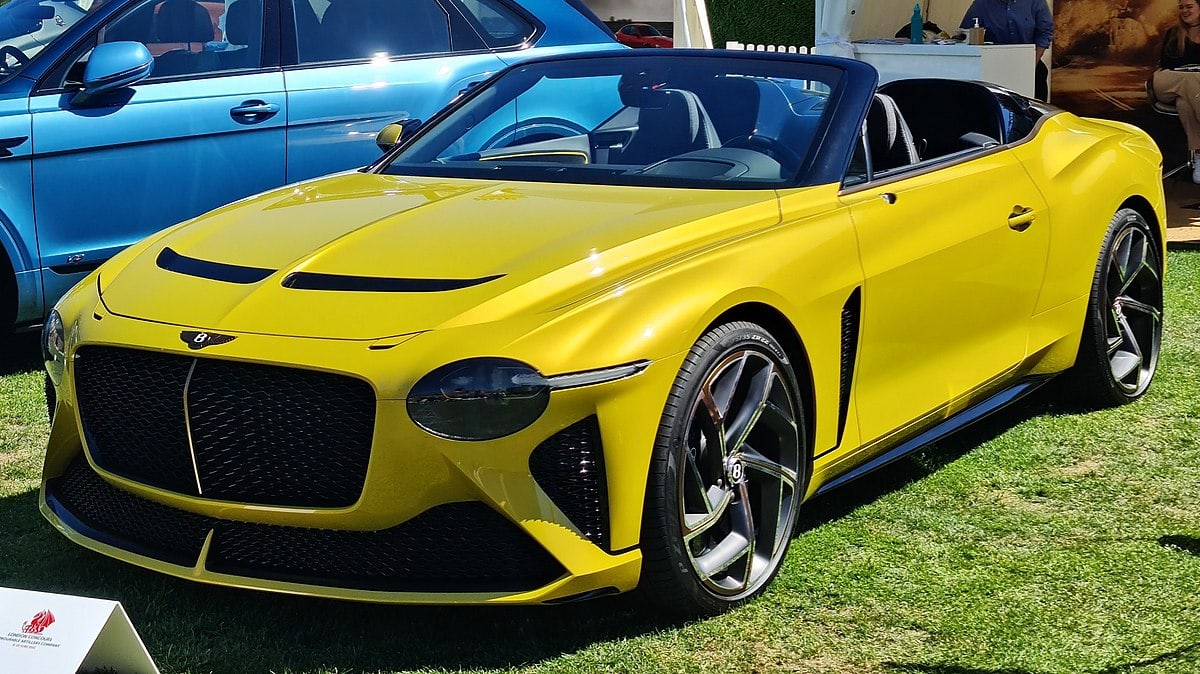 In the world of supercars, mass production is not very common. Bentley took this to the extreme with the Mulliner Bacalar. There were only 12 units produced in its 2020 production year, making it the rarest car Bentley has made in the modern era of automotive manufacturing.
The classic W12 turbocharged engine powers this car that Bentley is so well-known for and has an impressive 626 horsepower. That number isn't quite as high as many cars on this list, but it's nothing to shake a stick at, either.
---
16.

Zenvo TS1 GT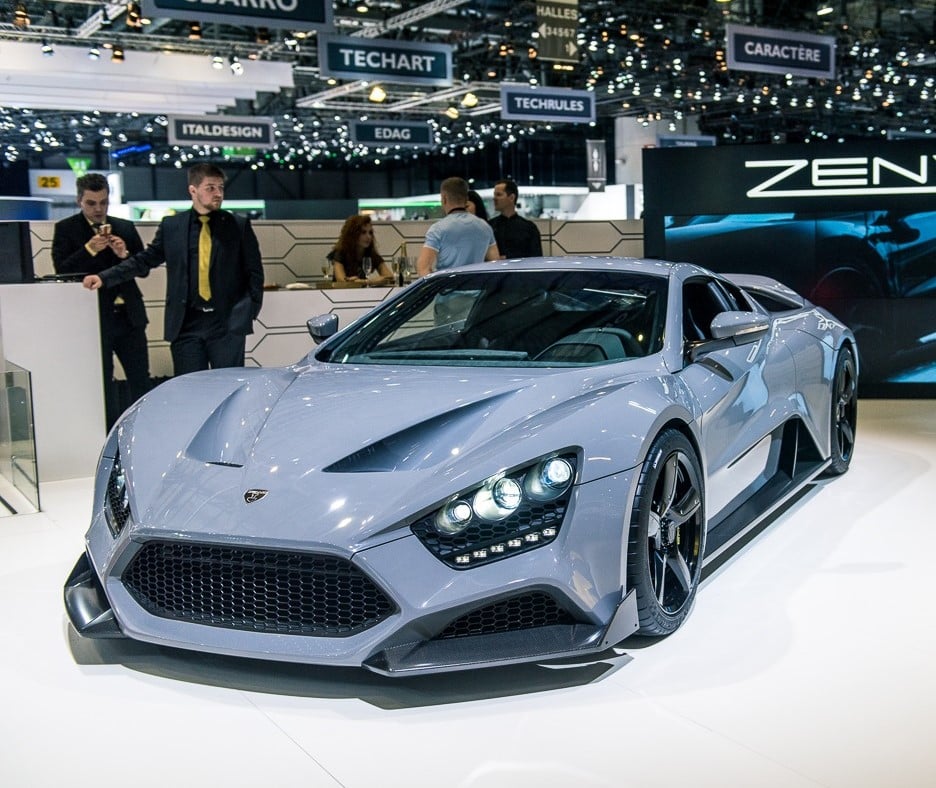 Zenvo released the sleek TS1 GT in 2016, and plans on building five cars per year. This is a sizeable increase compared to the total of 15 cars produced of the previous Zenvo's previous car—the ST1. The TS1 GT boasts a brand new powertrain and a redesigned interior, giving it the "grand tourer" qualification.
Zenvo also released a variant of the TS1 GT called a Zenvo TSR. While the TSR and TS1 GT share the same engine and body, the TSR is a track-only model due to its lighter weight and is specifically geared for track use.
---
17.

Ferrari Monza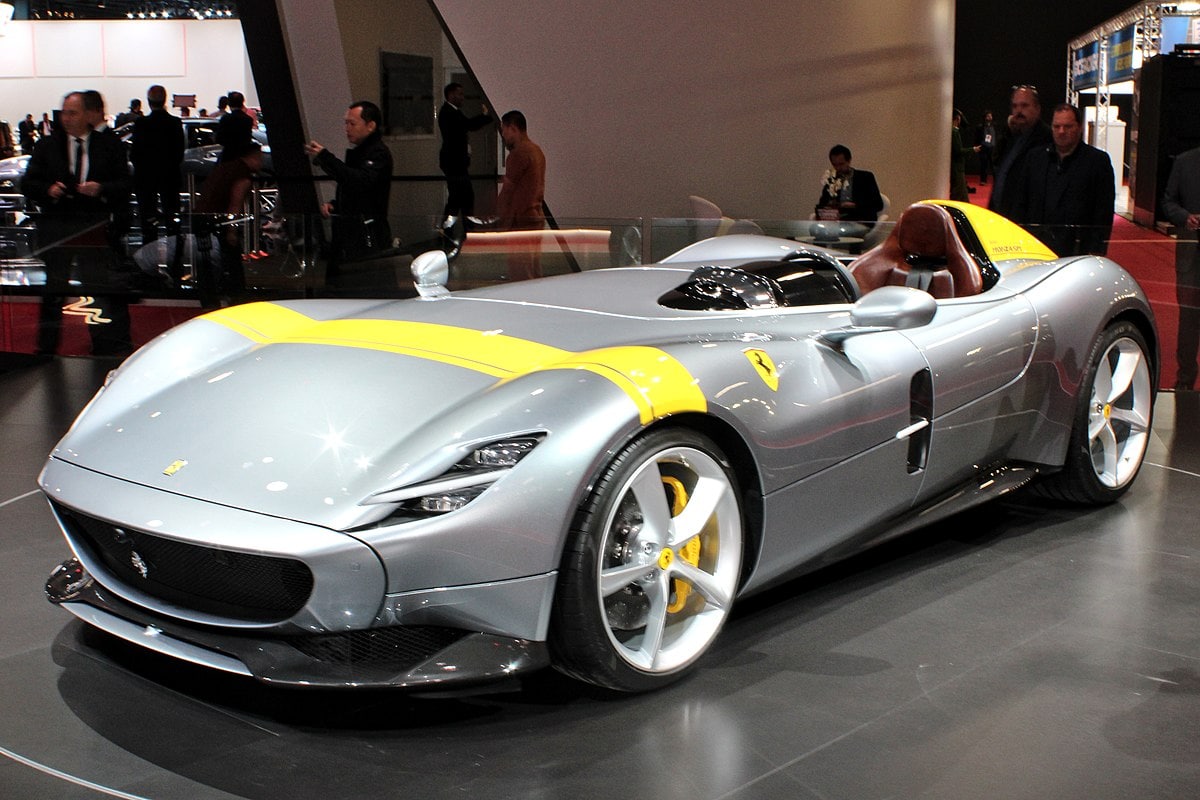 The Ferrari Monza SP1 and SP2 are two more unique roofless options on this list. The only difference between the models is seating—single versus double seating capacity. Both models of the Monza are powered by the same V12 engine and produce an impressive 809 horsepower.
In case you have the nearly $2 million laying around to purchase one of these beautiful cars, keep in mind that in the States, you will only be able to use it on a track because neither is street legal—probably due to having no windshield or roof.
---
18.

McLaren Elva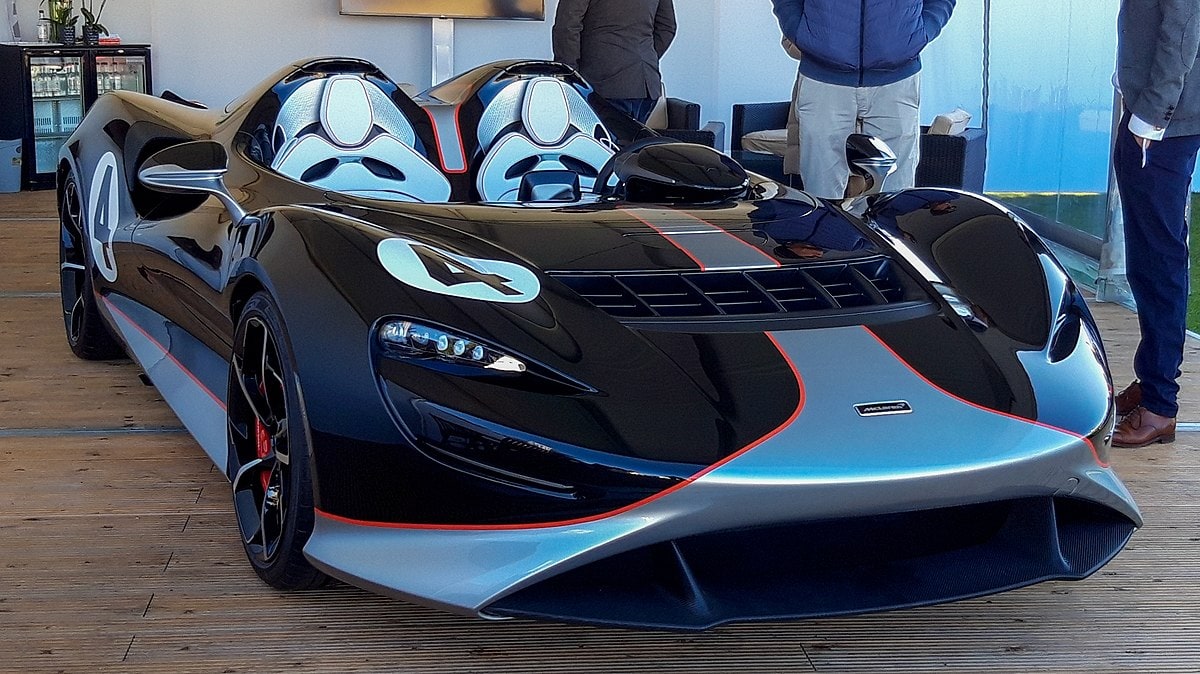 McLaren is not a new player in the supercar market. The McLaren Elva has a unique roofless and no windshield design that makes it stand out in a crowd. Although because of how limited the production was on this car, you probably wouldn't find it in many crowds anyway. Originally it was planned that just under 400 cars would be produced. But McLaren later changed the production number to only 249 cars.
---
19.

Ferrari LaFerrari
Ferrari "the Ferrari" may not be the most expensive car on this list by a long shot, but at 949 horsepower, it's no flake either. This limited-production Ferrari is one of the most powerful cars in the lineup to date.
In 2016 production of the LaFerrari ended. At that point, the production of the LaFerrari Aperta began. The Aperta had a unique door and wheel arch design that set it apart from previous Ferrari models. The price also jumped significantly with this new production.
---
20.

Aston Martin Valhalla
The Aston Martin Valhalla is not the first supercar by Aston Martin to draw its inspiration from Norse mythology. The Red Bull Racing team worked alongside the manufacturer to bring this limited production of 500 cars to life.
This sleek car has a V6 turbocharged engine that is not overly powerful in the world of supercars or compared to the others in the Aston Martin line. What it lacks in sheer power it makes up for with incredible handling and innovative interior finishing that makes this car feel like the first of its kind.

Conclusion
Some of these brands were household names you probably recognized, and others may have been new to you. But one thing is for sure—every brand represented in this list brought something amazing to the table, whether in sheer power or something new to the industry. It'll be interesting to see what happens next year as various technologies advance even further.
---
Featured Image Credit: Cbowers, Pixabay