15 Neoclassical Interior Design Ideas to Get You Inspired (With Pictures)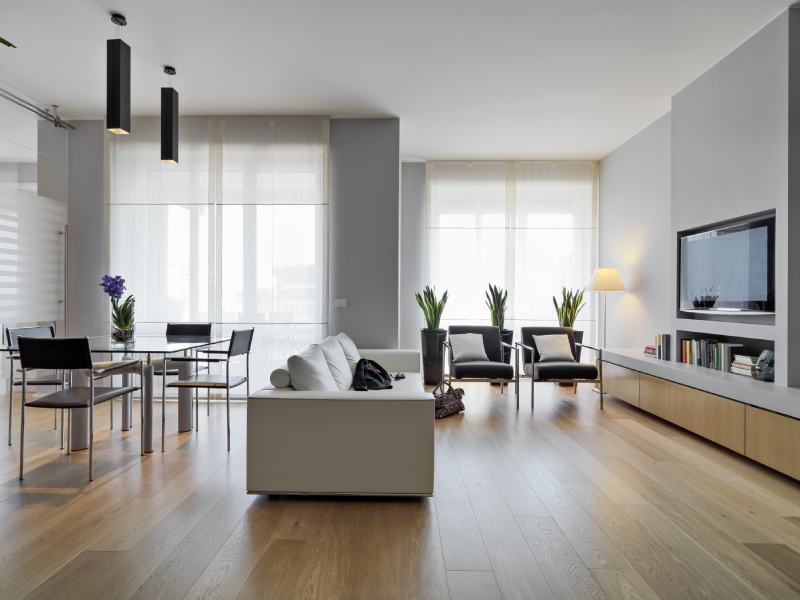 If you want to bring a neoclassical look to your home, you're not alone. While neoclassical can look great when you do it right, it's not the easiest look to pull off. But if it's something you want, then check out the 15 different options we've highlighted, pick your favorites, then get to designing and decorating your room!

The 15 Neoclassical Interior Design Ideas
1.

 Get Big Curtains
Neoclassical interiors are all about getting the interior perfectly refined, and subtle elements can go a long way. But when you're trying to tie everything together, one of the best things you can do is add some large curtains to the room.
Ensure they match the rest of the décor in the room and don't stand out too much, but when you do it right, it's a great way to tie the entire room together. Large curtains work great in rooms with large windows, so if the room has them, use them!
---
2.

 Get the Right Décor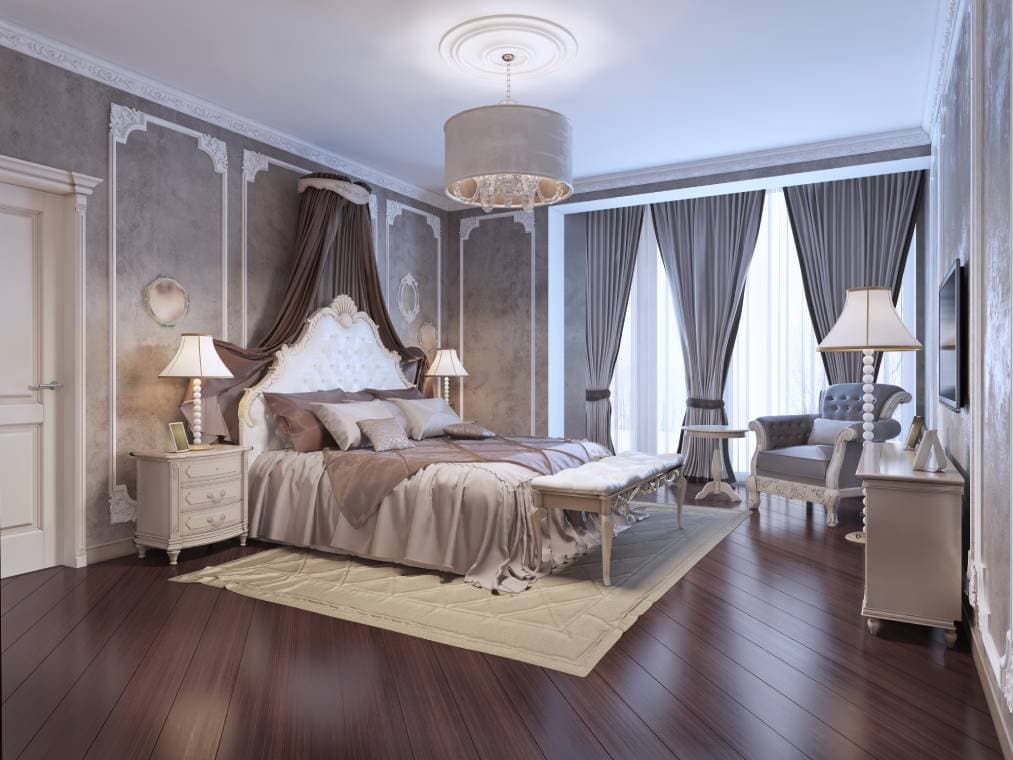 This is one of the more challenging aspects of pulling together a neoclassical interior. You need to find décor that doesn't overwhelm everything but adds the classic touches you want. When you're trying to put together a neoclassical room, you need to pick out the décor with purpose and have a plan before you start putting it all together.
---
3.

 Add Small Architectural Details
While you might think that architectural details are impossible to achieve if the room doesn't already have them, think again. You don't need to completely redo the entire architecture; instead, try and find ways to add elements to the room's exterior.
This could be accent pieces, paint, or by adding major structural elements. It's a critical part of perfecting a neoclassical interior, and it's not always the easiest to pull off.
---
4.

 Add Big Mirrors
One of the easiest things you can do to accomplish a neoclassical interior is to get some big and elegant mirrors to add to the room. You don't want to turn the room into a house of mirrors, but if you add a larger mirror or two and make them the centerpiece of the room, it can be an outstanding first step.
Just ensure you get the mirror before you start getting the rest of the décor. Otherwise, it can be challenging to try and match everything so that it flows together.
---
5.

 Add Rugs
If you don't have carpet floors, then adding rugs to the room is great to give it a neoclassical feel. Don't fill every square inch with rugs, but adding some area rugs in the right locations is a great choice. It's one of the easier ways to add a neoclassical feel to your room, just be sure to find the right place and the right rug.
You can add a rug that's a solid color or with a complex pattern, but ensure it fits the rest of the room. A neoclassical décor isn't the easiest to accomplish, so even finding the right rug can be challenging at times!
---
6.

 Use Symmetry
Symmetry is another way to add classical, neoclassical interior elements to your home. You can get matching couches, matching décor pieces, matching mirrors, or just about anything else you can think of. You don't need everything to match, but the more you can match throughout the room, the better it will look.
Don't overthink this, and don't think it takes away from finding the right décor. You still need neoclassical furniture and décor, but adding plenty of symmetry elements goes a long way in making it look even better.
---
7.

 Add Some Color
Neoclassical décor and interiors are all about adding subtle elements, but if you're looking to make a bigger splash add a few elements of bright color into the room. Consider pillows, curtains, or other décor items with brighter colors than the rest of the room.
These areas of color shouldn't completely overrun the room, but they should be the focal point. It's in line you need to walk, but when you do it right, it's a great addition.
---
8.

 Use Archways
Archways are another great neoclassical element you can add. It's not always the easiest to do, but if you have some creativity and some DIY handyman skills, you can make it happen. Consider cutting door frames or walls, but ensure you know what you're doing before you start making any major changes.
If you don't have the skills yourself, consider hiring a professional who can add the archways to the room without damaging anything.
---
9.

 Add Crystal
Another outstanding way to add a neoclassical element to the interior of a room is to bring in some crystal. The most common way to do this is with a crystal chandelier, but if you are creative, you can use other crystal décor items to achieve the same look.
---
10.

 Add Dark Elements
You don't want to create an overly dark room if you want neoclassical, but that doesn't mean you can't add some dark elements to the room. They contrast greatly with the bright and airy feel throughout the rest of the space. Consider adding a dark wall or even dark pillows or some smaller dark décor.
---
11.

 Add Quirky Art
Quirky art might not be the first thing that comes to mind when you're going with neoclassical décor, but it's a wise choice. You can't put quirky artwork throughout the entire room, but if you add a single piece or two and make it a focal point, it can look great.
Don't get too crazy with it but find a piece that speaks to you, and then build a neoclassical interior around it! Once you do that, you'll love the final look of the room.
---
12.

 Bring in Curves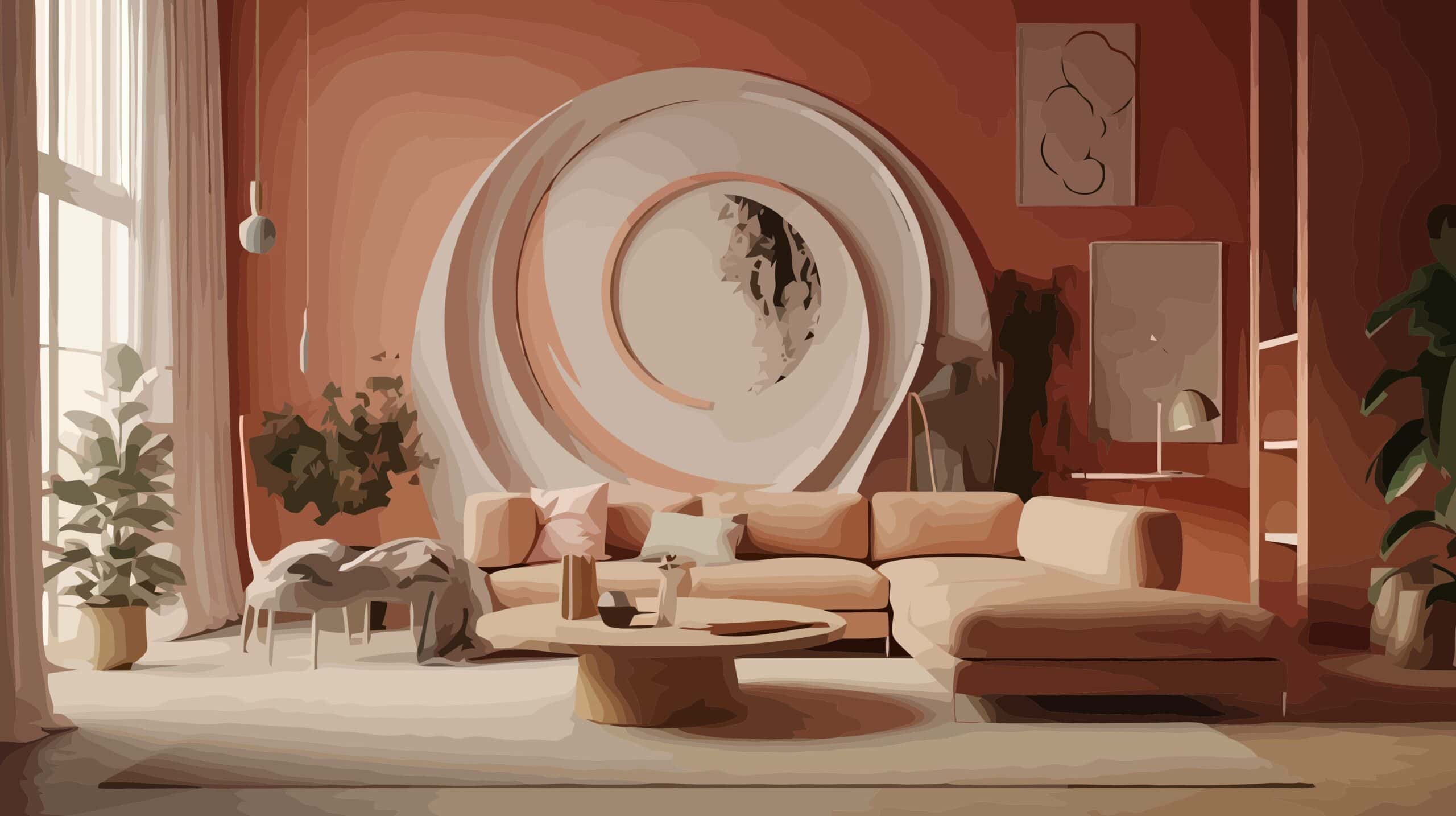 Curves are a natural part of neoclassical décor, so if you want to master the look of the interior, you need to figure out how to use curves to your advantage. You can bring curves into the décor, the architecture, or any other elements you can think of.
---
13.

 Consider High Ceilings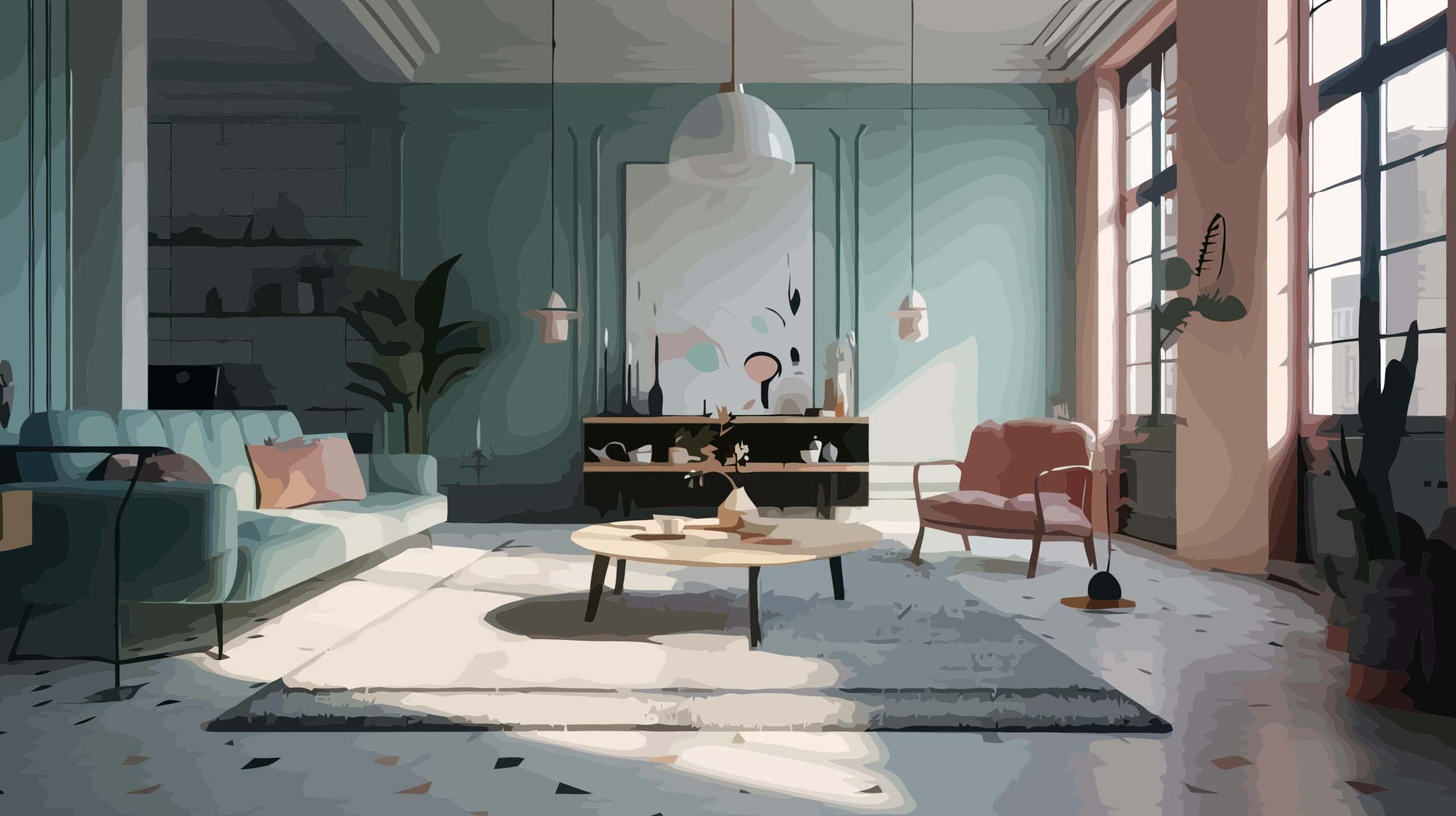 This isn't something you can add to any room, but if the opportunity is there, we highly recommend adding high ceilings to the room. It's a classic neoclassical touch, but it's not something you can do with every space.
Once you piece it together, it looks great, but keep in mind you'll have to effectively make use of the wall space and the rest of the décor to make it happen.
---
14.

 Consider Leather
This isn't a touch you need to add to every neoclassical interior, and sometimes it just doesn't work. However, if the room fits and it's something you want, don't hesitate to bring in a great-looking leather couch.
Don't go with a low-end couch, or it won't work. Find the right couch and ensure it matches the rest of the décor before bringing it in.
---
15.

 Make It Fun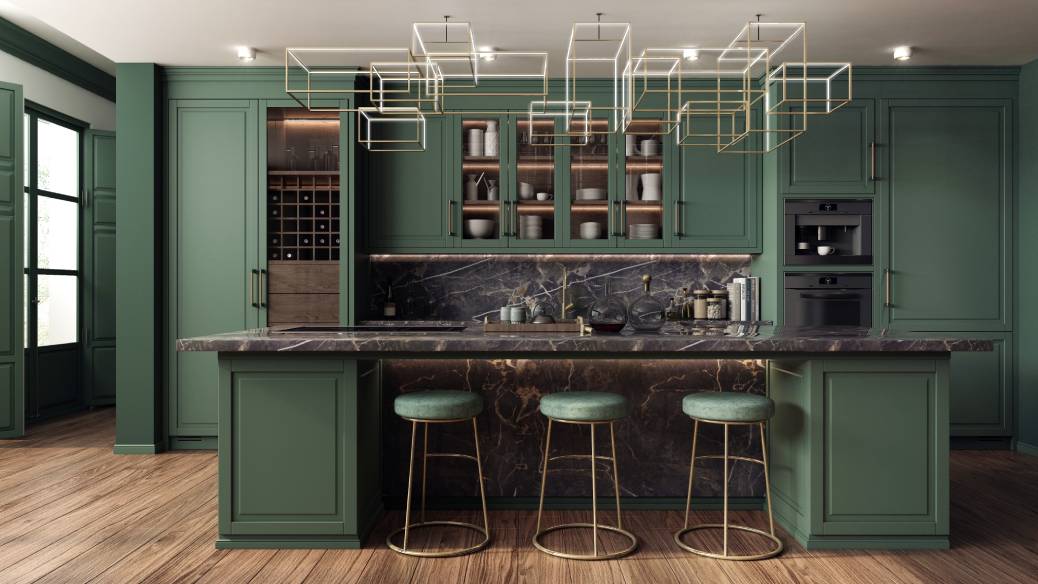 Just because it's neoclassical doesn't mean it can't have fun elements. Bring in things you like to the room, then add a few more unique touches. If you find the room exciting, you'll want to be in it more, and if you think it's fun and quirky, chances are other people will too.

Final Thoughts
Now, you know a little more about the different ways you can add a neoclassical look to the room. You don't need to incorporate every element into the interior of your space, but pick your favorites and then use them for the perfect touch. It will take a bit of work to get it done, but once it's there, you'll know it was worth the effort.
---
Featured Image Credit: adpePhoto, Shutterstock