Pella vs. Andersen Windows: Pros, Cons & Differences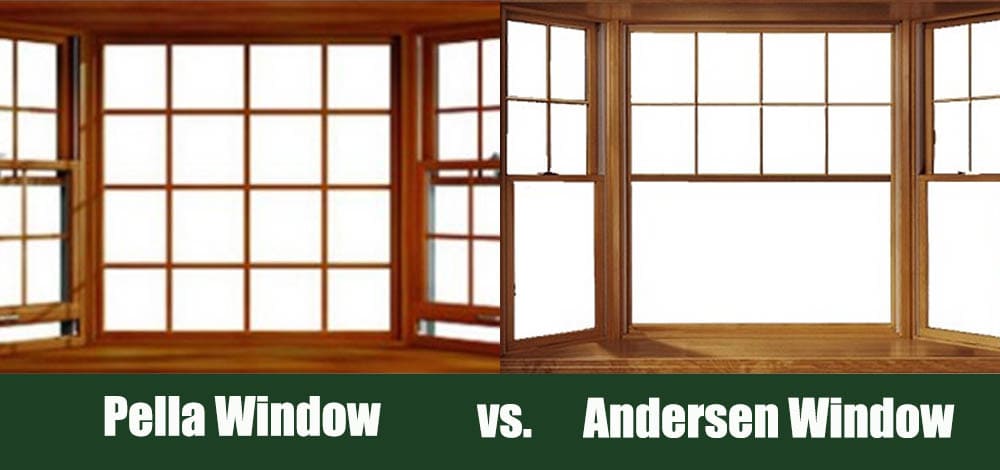 In the following comparison, we will go over two big hitters in the window and door industry. Both companies are sold worldwide and have a massive offering of products.
Throughout the comparison, we will focus on each brand's windows. We will show the ways that they are comparable in quality and affordability. However, there are a few differences to note that may tip a person in one direction or the other.
We are going to compare price, warranty, and customer service. In addition, we will take a look at three of their most common window series and how they compare to each other.
May the best window win!

A Quick Comparison
| | | |
| --- | --- | --- |
| Brand name | Pella Corporation | Andersen Corporation |
| Established | 1925 | 1903 |
| Product lines | Windows and doors | Windows and doors |
| Recent Proprietary Technologies | Rolscreen© retractable screen | Fibrex© material |

Brief History of Pella Corporation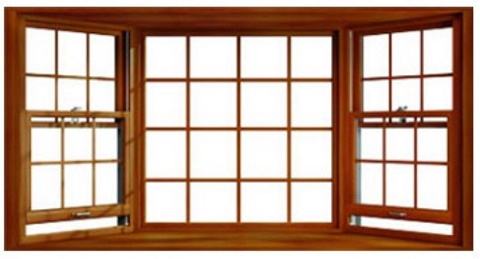 After investing in a newly invented window screen that rolled up and down in 1925, Pete and Lucille Kuyper founded Pella Corporation in the small town of Pella, Iowa. The traditional American values of honesty and a genuine desire to enrich the lives of those around them were at the heart of Pella Corporation's foundation.
The Kuyper family name lives on after nearly 100 years, with the legacy of Pella being handed down generation after generation. From that first rollup screen, the company has been awarded over 150 patents. The Pella team is committed to continuing with that same innovation that has brought them this far.
Even as recent as 2021, Pella is still winning awards for its innovative and durable designs.

Brief History of Andersen Corporation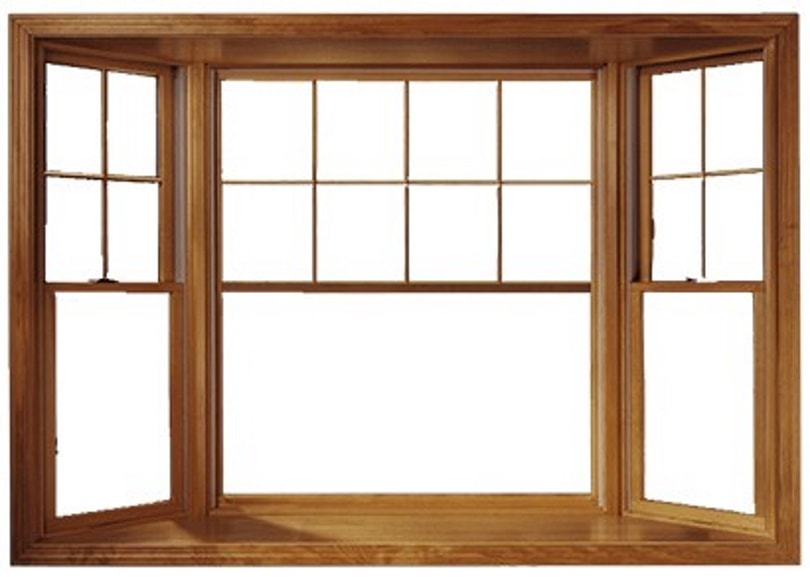 Before it was a window and door company, Andersen Corporation began as the Andersen Lumber Company in 1903. It was founded by Hans Jacob Andersen and his family, Danish immigrants in Hudson, Wisconsin. The first 30 years of this company were a time of change and growth. In 1929, they changed the name of their company to the Andersen Frame Company before finally arriving at Andersen Corporation in 1937.
After selling his lumberyards to dedicate all his efforts to the window frame business, Hans built the company's first factory in 1913 in what is now Bayport, Minnesota. This is where the Andersen Corporation's headquarters remains to this day, over 100 years later.

Pella Corporation Manufacturing
Pella proudly supports the many communities that it is a part of. With over 200 showrooms across the United States and Canada and 17 manufacturing locations, this company employs more than 8000 people. These facilities are all responsible for manufacturing residential and commercial windows and doors.
---
Andersen Corporation Manufacturing
Employing more than 12,000 people, Andersen windows are manufactured in North America and Europe. Most impressively, their production facility headquarters in Bayport, MI, is 2.5 million square feet and takes up over 65 acres. Also, in their American production facilities, Andersen has earned the EPA's 2021 ENERGY STAR Partner of the Year – Sustained Excellence award for their dedication to fighting climate change and creating a better future through energy-efficient solutions in their manufacturing.

Pella Corporation Product Line
Pella has made high-quality windows and doors for many years. Still, they are perhaps best known for their variety of shades and window coverings. Some of their earliest patent technologies, such as Rolscreen© or Slimshade©, are still popular today, along with the more recent screen patent, VividView©.
In 2015, this innovative spirit they are known for showed up in their release of Insynctive© technology. Not only is this tech connected through a phone app for monitoring, but blinds and shades can also be controlled with the touch of a button on a smartphone.
---
Andersen Corporation Product Line
In the spirit of its absolute dedication to sustainability, it's no shock that Andersen is best known for its use of Fibrex© material in many of its window frames. This material is made from polymer and reclaimed wood, so even in its production is has an environment-first focus. Not only is Fibrex© extraordinarily durable and weather resistant, but it also insulates far better than aluminum, vinyl, or other wooden frames. So right from material construction through to its installation in a home, Andersen's focus on protecting our environment is outstanding.

Pella Corporation vs. Andersen Corporation: Price
Both Pella and Andersen have windows to suit any budget. Like anything, you get what you pay for, but they both have window series in the few hundred dollar range up to a couple of thousand dollars per window.
Pella Corporation
Encompass by Pella is Pella's budget series of windows. With its vinyl construction, it can offer an affordable option for someone not looking to spend big bucks on windows. However, it is still available in numerous window styles for most construction scenarios.
Architect Series Reserve is the cream of the crop window series by Pella. They have a gorgeous high-end wood construction with a price tag to match.
Andersen Corporation
Coming in at a little higher price than the competing Encompass by Pella, Andersen's 100 Series windows are still a bargain-priced window. Even with the economical pricing, the 100 Series still boasts Andersen's Fibrex© material.
Renewal by Andersen and the Architectural Collection A-Series are two equally high-end models that Anderson has. The Renewal line is entirely Fibrex©, but the Architectural Collection is available in wood or Fibrex©.

Pella Corporation vs. Andersen Corporation: Warranty
At the end of the day, a product is only as good as its maker's willingness to stand behind its quality. It will come as no surprise to learn that two of the biggest names in residential and commercial windows have outstanding warranty coverage. Both are comparable, but one brand has a slight edge over its competition.
Pella Corporation
Across the board, Pella has a limited lifetime warranty on almost all their windows regardless of their series. This warranty is non-transferable except for some commercial applications. And in some window series, the exception exists for transfer, but it is converted to a 10-year limited warranty instead.
Of course, standard exclusions to the warranty exist. Pella will only warranty manufacturer defects.
Andersen Corporation
Andersen's warranty coverage is virtually identical to Pella's in their limited-lifetime coverage, with one significant difference. All Andersen window series have the exclusive Owner-2-Owner coverage. Their warranties are transferable and retain a 20-year coverage on all manufacturer defects.

Pella Corporation vs. Andersen Corporation: Customer Service
Windows is one product that we don't often associate with the need for customer service. Apart from the purchase and installation by a local contractor, we don't give much thought to our windows. This is especially true if you buy a high-end window because there aren't often issues. However, suppose something does go wrong with a window. In that case, it's important to know that we will receive good customer service—even if we are calling about warranty 10 or 20 years later.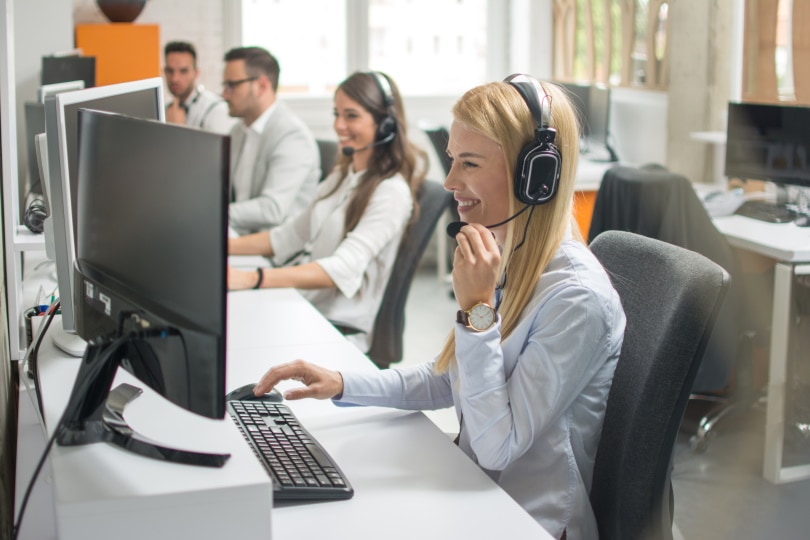 Pella Corporation
Their website has a decent "Help Topics" section that can potentially assist customers with common questions without making a phone call. This may be a good thing because Pella's customer support is often a significant complaint, according to many consumer affairs reviews. Regardless of their customer support issues, Pella still receives nearly 4/5 stars overall.
Andersen Corporation
Andersen's self-help section is comprehensive on their website. They have everything from FAQs to warranty documentation and other support resources for customers with a problem. However, it is a bit less straightforward for getting a real person on the phone or email than Pella's website. Again, according to consumer affairs, Andersen has had its struggles with customer support. Still, like Pella, it also has nearly 4/5 stars overall.

Head-to-Head: Encompass by Pella vs. Andersen's 100 Series
Both brands' economy lines are super affordable. The best part of the affordability is that each companies' excellent warranties back every window. If budget is the only consideration in this battle, then Pella would be the winner in this comparison.
Our Verdict: The bottom dollar isn't everything, though. We feel that the slight jump in price to Andersen's 100 series is worth it due to its Fibrex© construction and Owner-2-Owner warranty.
---
Head-to-Head: Pella's Lifestyle Series vs. Andersen's 400 Series
Once again, these opposing mid-level series come in at almost identical pricing. Both options have wooden frames with multiple styles of windows available. Pella's Lifestyle Series won the ENERGY STAR Most Efficient Award in 2021 and has excellent noise reduction. Andersen's 400 series is unique in its multiple choices for glass. Of course, the exclusive, transferable warranty is a bonus.
Our Verdict: Both brands have their pluses in this category. Those considered, we have to give this one to Pella simply for the slight savings compared to Andersen
---
Head-to-Head: Pella's Architect Series Reserve vs. Renewal by Andersen
Now we arrive at the best windows these two brands have to offer. Again, price is too close to be a deciding factor, so we have to look at some other positives.
Pella offers multiple options for its Architect Series frames. Wood and aluminum-clad wood frames will add a traditional touch to a new home's window package. Alternatively, aluminum-clad wood designs will give it a contemporary look. There are also other features such as factory-installed security sensors or protrude aluminum cladding.
A couple of things that make Renewal by Andersen stand out are the heating and cooling cost savings related to the triple-pane glass and Fibrex© material frames. They are also custom-made, so customization options are almost limitless.
Our Verdict: This is a tough category because it's hard to find a clear victor once you get to these high-end windows. With all the positives in mind, Andersen takes a slight edge in this category due to the highly eco-friendly nature of the windows from production through many, many years after installation.

Overall Brand Reputation
Energy Saving
Edge: Andersen Corporation
In almost every series of windows, Andersen comes out as the victor in this comparison. Its economy 100 Series shines with its energy-saving quality compared to Pella due to its Fibrex© frame construction.
Price
While both brands are comparable in price, Pella takes the edge here because prices start a little lower in every category and, in most, don't go as high as Andersen. This is especially contrasted by the fact that there is no significant drop in choosing Pella over its competitor.
Durability
This is a small victory for Pella. They are only getting it because they have a few more vinyl and fiberglass frames than Andersen, who only has wood and Fibrex© frames. Fibrex© material is arguably more durable than vinyl or fiberglass but is only available in two full lines and some of another, whereas Pella has four lines in vinyl and fiberglass.
Design
It's worth noting the tie in this category to show there is no "winner-by-a-mile" in this competition. Both brands have incredible designs, from their entry-level windows right up to their high-end models. If one brand must be chosen, Andersen has a very slight advantage in customization for high-end designs because they have multiple series.

Conclusion
As we saw above, both Pella and Andersen Corporations produce incredible windows. It was hard to find a clear winner in most cases, but there were a few noticeable differences between the two.
Regarding the dollars and cents, Pella is slightly more affordable without sacrificing quality.
Overall, as suggested by price, Andersen seems to be a superior brand. It may not have as many patented technologies. Still, its commitment to being an environmentally friendly company is at the forefront of everything it does.
---
Featured Image Credit: Left: Pella window: Pella.com | Right: Andersen window: Andersen.com