9 Picture Framing Trends in 2022 – Design Ideas for a Modern Home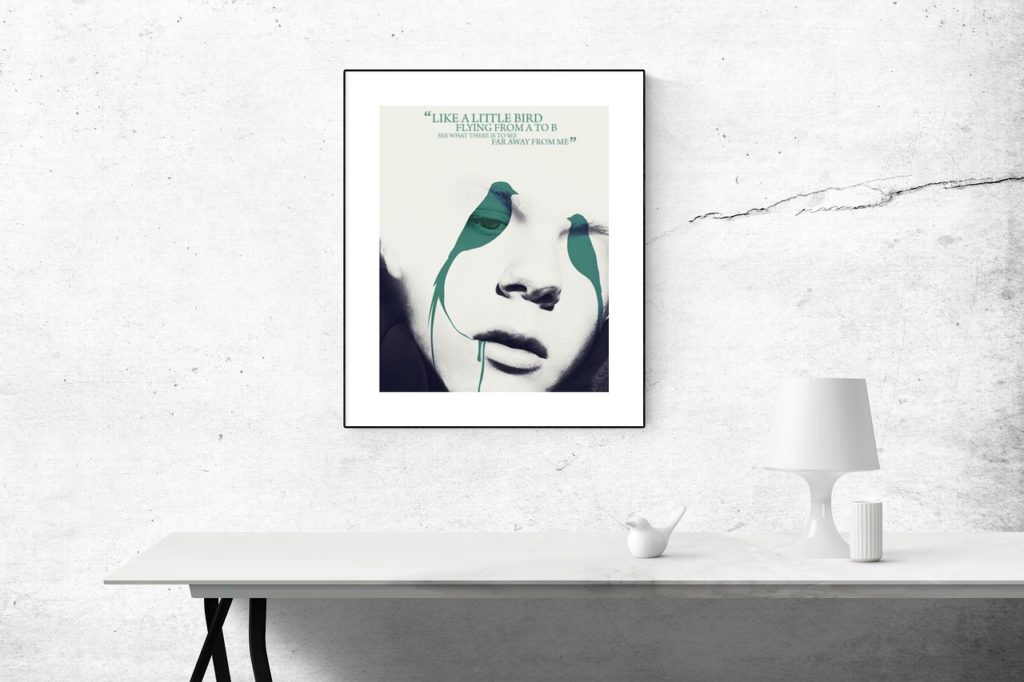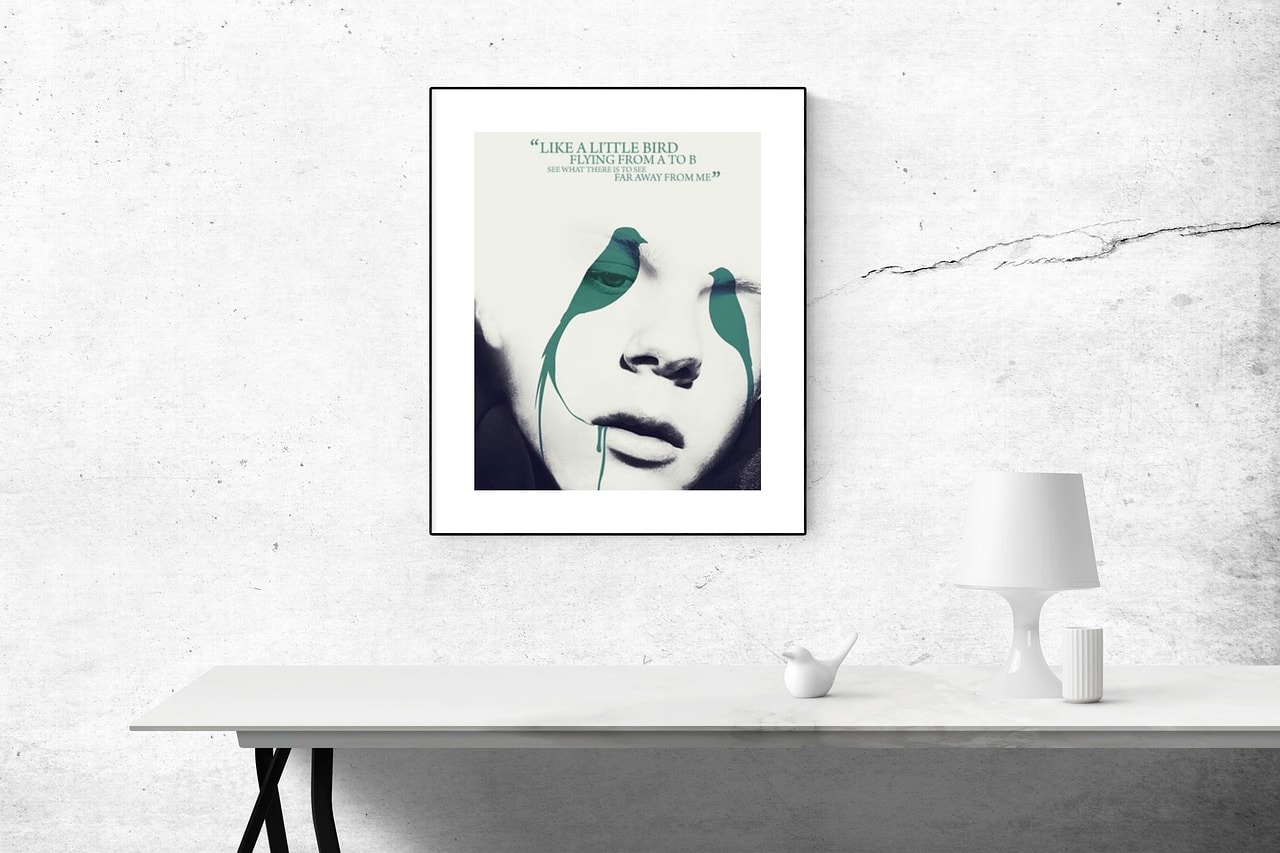 Although they're something not many people pay attention to, picture frames have a significant role when it comes to design in your household. Picture frames add the finishing touch to any home, and they are a reflection of your personality and style. They can contribute to the home's aesthetic appeal and make it more beautiful.
You can make a statement by having attractive picture frames representing your personal preferences. Since rooms can look fairly empty without art, it's essential to choose the frames that will show not only who you are but one that's also harmonious with the room. If you'd like to know more about the picture frame styles that will be popular this year, check this list of 9 picture framing trends in 2022.

Top 9 Picture Frame Trends in 2022
1.

Golden Picture Frames
Gold picture frames may seem outdated, but that's not the case in 2022. In fact, gold picture frames are becoming more popular than ever! Gold picture framing is the perfect way to add warmth to your home and make it look more stylish. Gold is a color associated with light, and with golden picture framing, your home will be a true eye-catcher.
You can opt for a simple golden frame or choose an extravagant one with a lot of details. It can help highlight other parts of the room but still be a subtle statement piece that will have a story of its own. So, if you'd like to make your home stand out and look charming, golden framing should be your choice in 2022.
---
2.

Leather Picture Frames
Leather picture frames are another picture framing style that is trending in 2022. Leather can make your home look contemporary and high-end. There are a ton of different colors and patterns to choose from so there's a leather frame for everyone's style. Leather can easily fit into any decor and make the room more aesthetically pleasing.
Also, there are attractive faux leather picture framing options for people who are not a fan of natural leather. Your leather frames will be low maintenance while making your home stylish and beautiful.
---
3.

Wooden Picture Frames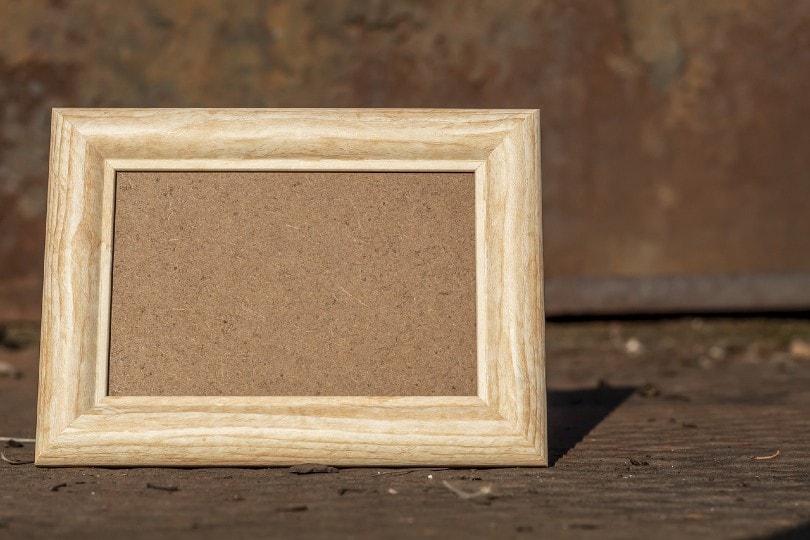 Wood is a beautiful, natural material that can make any home more inviting and calming, which is why wooden picture frames are extremely popular this year. There are many types of wood that the framing can be made from, so you can choose your wooden picture frame from a bunch of different options. Wooden picture framing can be easily incorporated into any home, and it will give it a comfortable, cozy feeling.
There are options of white, pale, or dark brown, gray, or even colorful wooden frames, with thousands of different sizes, designs, and shapes, so there's undoubtedly something for everyone.
---
4.

Shadow Box Frames
Shadowbox frames have been popular in the last couple of years, and their popularity continue in 2022. This framing type is excellent not only for photos but for any sentimental object, awards, or anything that's special to you but cannot fit into a regular frame. Shadowbox frames, or 3D frames as some people call them, have a fixed space between the art and the glass, so it's especially convenient for art that's not flat.
They come in a reflective and non-reflective glass variety, but both look stunning and would be a great decor piece in any household. If you're looking for a fun and unique style for your photos and memorabilia, you should check out shadow box frames.
---
5. Float Picture Frames
Float picture frames are another exquisite picture framing trend this year. They got their name because they create an optical illusion of the art floating on the wall without touching the frame. With this type of picture framing, your art will have more depth and you'll add a third dimension to the photo. They can be found in many different shapes and sizes as well as different materials and finishes. Float picture frames are mostly used for printed photos on canvas but can be used for other types of art and photos as well.
---
6.

Multi-Photo Picture Frames
Multi-photo picture frames are booming these days. Instead of having one conventional photo frame, people are choosing this frame type to add multiple pictures and create a story inside of them. This framing method is perfect for people who cannot easily decide on just one picture. You can add all your favorite pictures in one frame and choose frames in different shapes, sizes, and picture spaces. So, if you'd like to hang some memorable photos but cannot decide on just one, try a multi-photo picture frame.
---
7.

Colorful Picture Frames
Colors and bold styles are very fashionable in 2022, and a great choice for those who want to stand out is a colorful picture frame. They allow you to show off your creative side with different colors and styles. The most stylish colors this year are blue, green, red, pink, and purple, and since they come in different shades and tones, you can be playful and show off your fun side too.
Colorful picture frames can be the centerpiece of your home and add a needed touch of color to neutral spaces. This framing method is perfect for quirky people who love contemporary and unconventional details.
---
8.

Black Picture Frames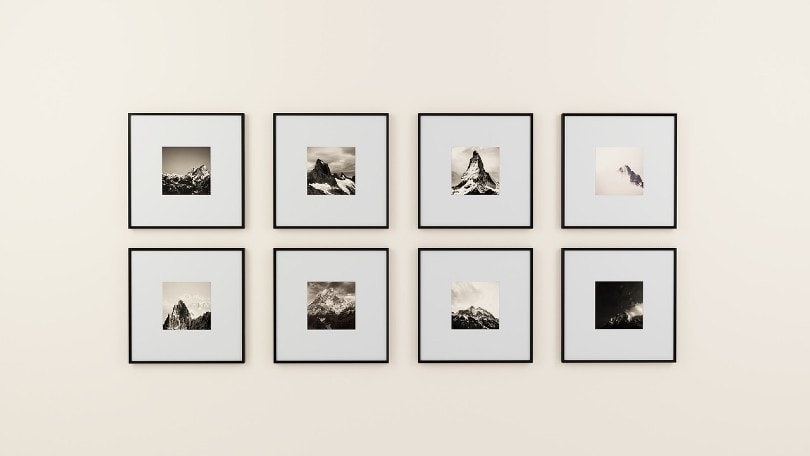 Black finishes are super trendy this year so it's not surprising that black picture frames are popular too. They add a perfect touch of simplicity and elegance to any home and create a timeless look that will be the center of attention in any room. Black looks good and fits in with almost everything, so you can easily incorporate black picture frames into any home design to achieve an aesthetically satisfying environment. Also, black frames make the picture stand out and define your art in an interesting way.
---
9.

A Gallery Wall
Having a gallery wall in your home is a major trend in 2022. Home gallery walls are picture framing trends connected with the picture layout rather than the frame itself. This trend consists of hanging multiple pictures in different shapes and sizes on one wall to achieve a cohesive and harmonious look. A gallery wall is the focal point of the room and a great way to express yourself. You can create a gallery wall with different framing styles and for various picture motifs as long as they appear compatible and cohesive.

How do I choose a picture frame for my wall?
To choose a picture frame for your wall, think about what you want to achieve design-wise, and what kind of feeling you want to add to your home, plus, what size pictures you want to frame. While you'll want to match the frame with the rest of your home decor, you'll want it to match the picture itself too. Investigate different styles and options of picture framing to find the frame that's the best for you and your needs. That way, your pictures will stand and make your home stylish and unique.
What difference does a frame make?
Some people don't pay a lot of attention to picture frames, but they are an essential part of every home. Small details like picture frames can have a huge effect on the overall appearance and aesthetics of your household. They can transform a room and make it more modern and stylish.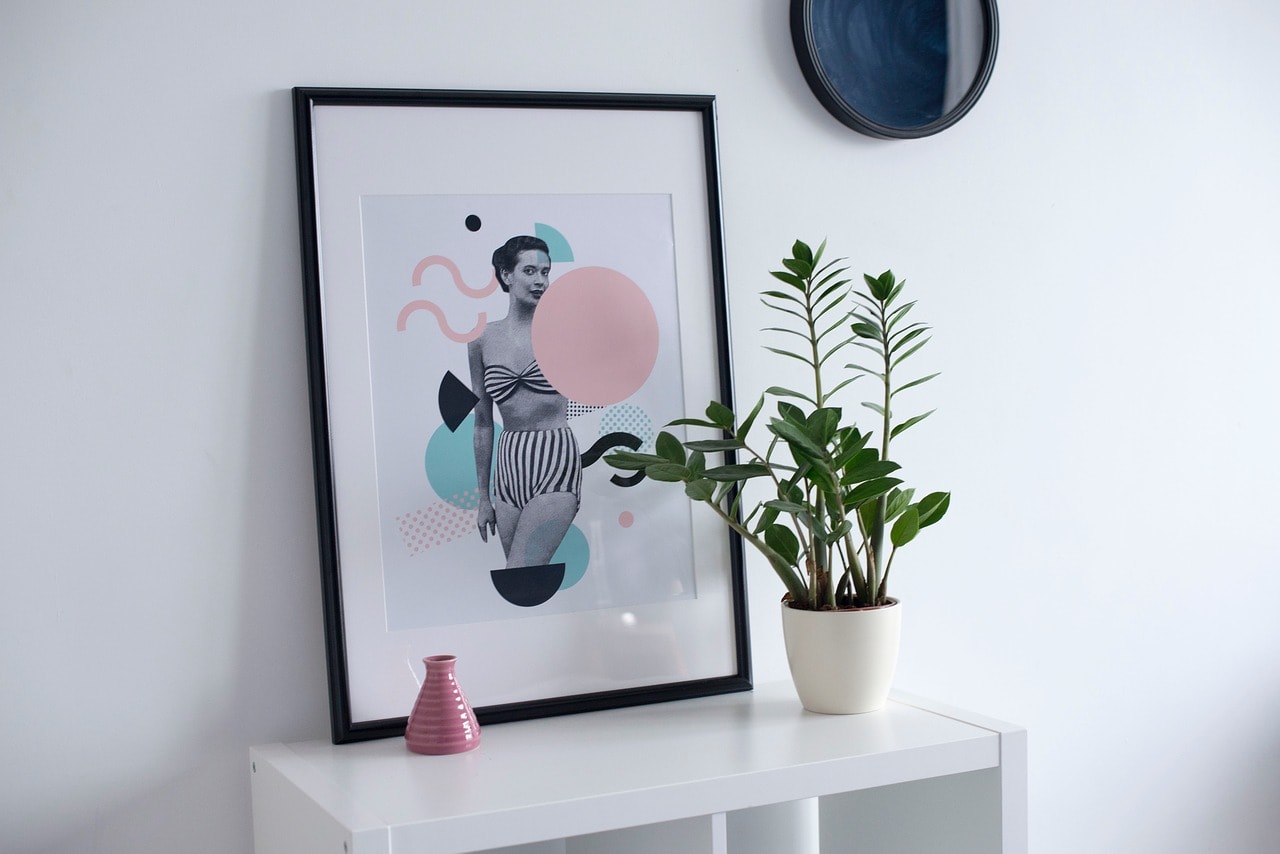 How much does picture framing cost?
When it comes to the price of picture framing, it depends on multiple different factors. Of course, you can always buy finished frames in stores like Target, but a custom frame will cost you more. The things that will contribute to the final cost of your picture frame are size, what you are framing, how the frame will be mounted, which style and glazing you will go for, frame molding, and more. Picture framing can cost roughly anywhere from $50 up to $600 or more, depending on these specific parameters.
What can I do with old picture frames?
If you have old picture frames there's no need to throw them away. It's a fun and creative idea to customize the old frames so you can reuse them—a perfect mini project for anyone who loves DIY.  You can simply use them for framing again or create interesting items like frame trays, earring organizers, key hook racks, message boards, or mood boards. With some imagination and creativity, you can create countless unique items from old picture frames.

Conclusion
There are many different picture framing trends, and there's something for everyone's taste. If you're thinking about buying new framing for your pictures and art, consider the options mentioned above for some inspiration!
---
Featured Image Credit: BUMIPUTRA, Pixabay