16 Types of Photo Frames (Our In-depth Guide with Pictures)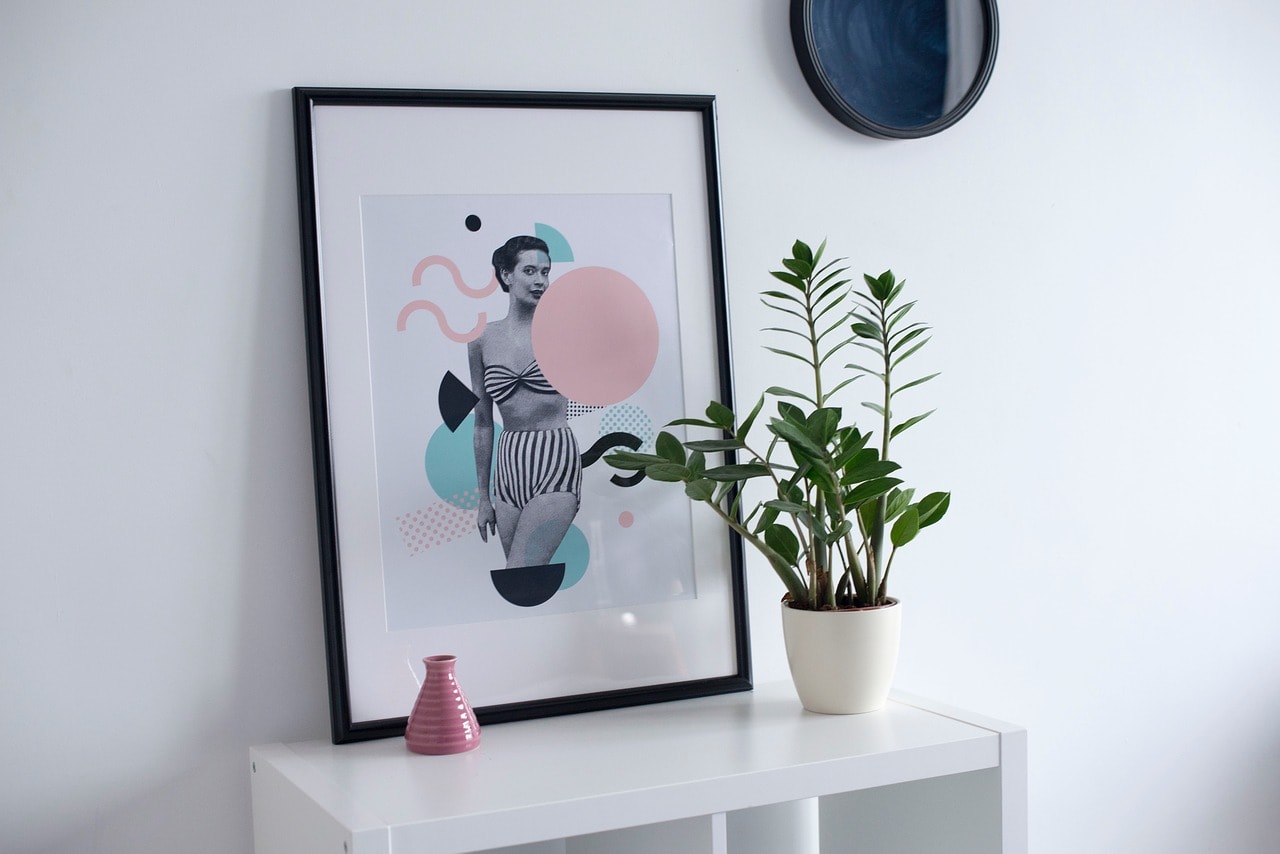 There are numerous different types of photo frames, from large poster frames to small intimate tabletop frames. The number of different types of frames and frame combinations can be overwhelming. It can be hard to figure out which frame combination will be best for your individual photographs. Each photo frame is made up of three main aspects: the style, the material, and the glass. Each type has its own set of uses and benefits that will work for some photos but not others.
Here are the 16 different types of photo frames and which one is best for your photos.
Topics discussed in this article:

Frame Styles
1.

  Gallery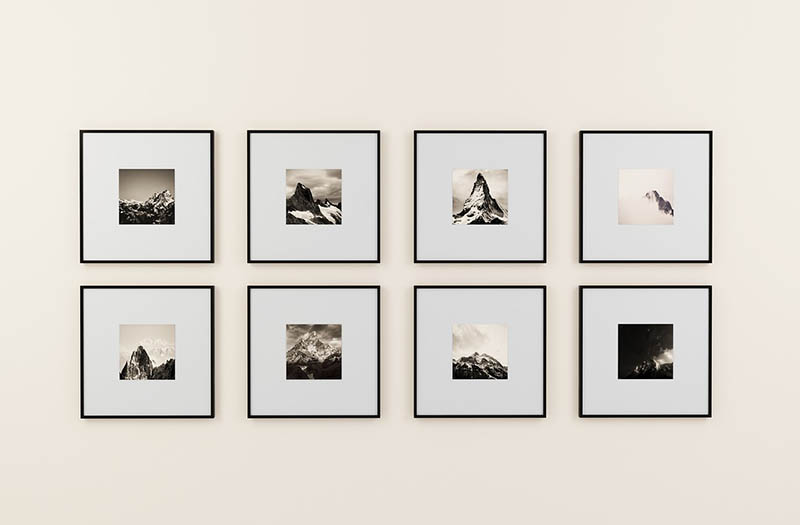 Gallery frames are simple square frames that are usually unadorned. They are designed to display art or photographs on white walls. The clean lines of these frames work to evoke the feeling of being in a museum or professional gallery. They also often contain a mat that helps to give it a "frame-in-frame" effect that is used by professionals around the world.
---
2.

Modern
Modern frames use a variety of different shapes and angles to create a more eclectic look than a simple gallery frame. Modern frames can be circular, oval, have rounded corners, or be a part of a collage. Modern frames work to juice up a design by adding color and shapes. Modern frames are great for family photos or abstract art. These frames are great for evoking emotions from the viewers.
---
3.

Poster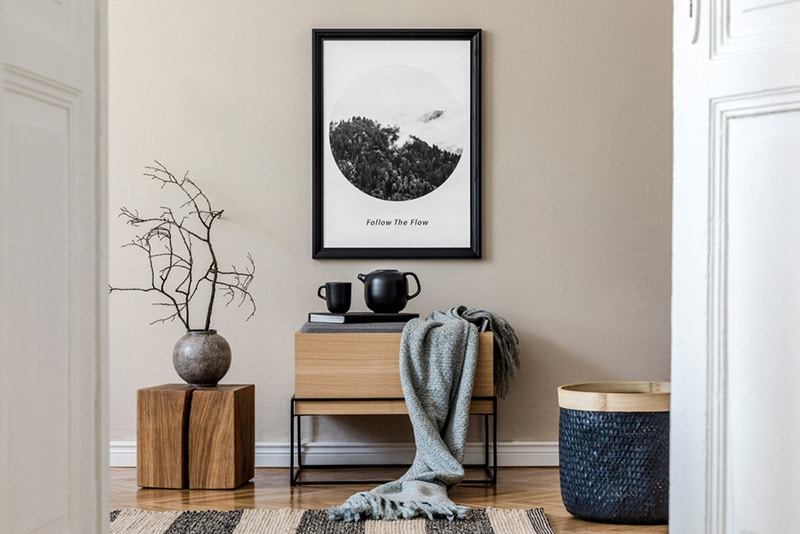 Post frames are large and lightweight and designed to hold large posters or similarly sized artwork. These frames are very simple, with clean lines and thin borders. The frame is made to present the picture with as few distractions as possible. For valuable posters, you can get a frame with specialty glass to prevent fading. Poster frames rarely display photographs or family pictures as they are often too large for typical portraits.
---
4.

Document
Document frames are designed to hold standard-sized documents. These frames are typically used to display awards, diplomas, achievements, or important contracts. They can be used in an office, at home, or in a museum. Document frames often come with museum glass to protect the paper inside from UV damage.
---
5.

Tabletop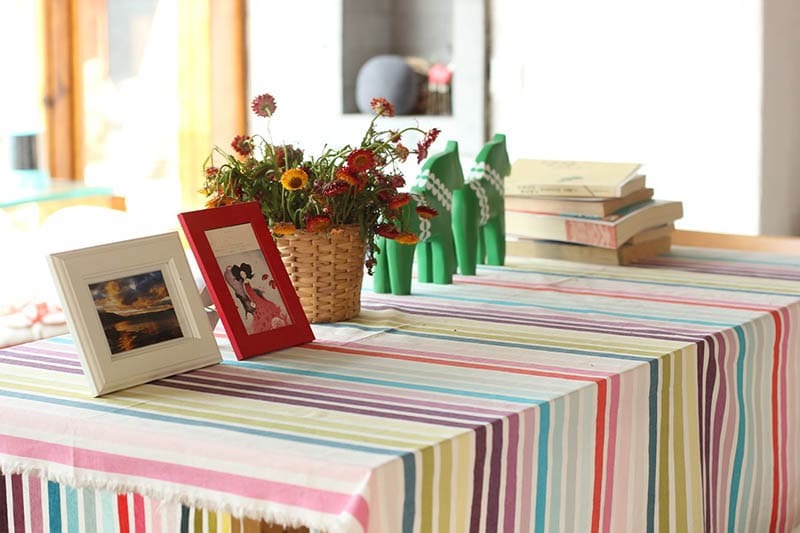 Tabletop photo frames are small frames that are designed to be placed on a table, desk, or shelf. These frames are usually small and designed to hold typical 4×6 or 5×7 photos. Tabletop frames come with a kickstand on the back that allows you to prop it up on a flat surface. Most other types of frames need to be hung on the wall to be displayed. Tabletop frames are primarily used to display photos of friends, family, and familiar places. They are great for displaying any typically printed photos.
---
6.

Floating
A floating frame uses clear materials, like glass or acrylic, instead of a traditional mat to give your photos the appearance of floating on the wall. These frames have no borders or clear mats and work to highlight your photo or artwork fully. Floating frames are used to reduce the clutter that bulky frames can create and help keep a room feeling bright and clean. Floating frames are also frequently used to display large pieces of art that would be obscured by a large frame.
---
7.

Deep-Set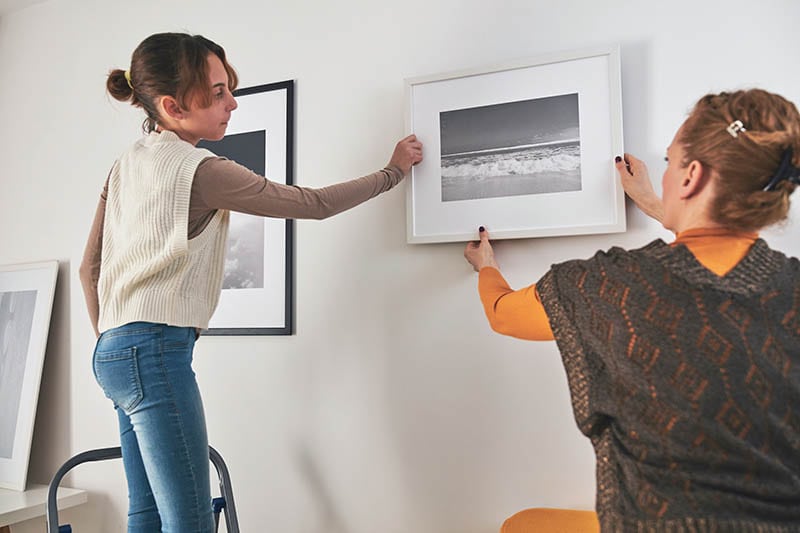 Deep-set frames are similar to shadowboxes. They work by creating an appearance of depth. The layers help draw the eye to the center. These frames are a few inches thick and are great for displaying memories. Many people like to put black and white photos into deep-set frames. These frames can be hung on the wall or set on a flat surface. They are great for adding textures and depth to an otherwise flat space.
---
8.

Decorative / Ornate
Decorative frames are often found in places with opulent designs. Traditional opulence or Victorian designs will often feature chunky photo frames with intricate details around the borders. These frames can be gold, silver, or carved wood. They used to be found framing old paintings or portraits frequently. These frames can be overwhelming if they are not put into the right space, so most people tend to avoid this type of frame.
---
9.

Collage
Collage frames are designed to display multiple photos at once. This can be accomplished in a few ways. Some collages are an interconnected web of individual frames. Other collages use other things like hooks, twine, or clotheslines to allow you to place multiple photos together in an arrangement. Collages are great for showing pictures of your children, a vacation trip, or a progression of things. Collages are typically used for photographs and not artwork.
Frame Material
10.

Wood
Wood frames are some of the simplest, cheapest, and lightest frames available on the market. Handy people can even make their own wooden photo frames with some wood and a few miter cuts. Wood frames are classic, durable, and easy to source. However, wood frames can also splinter and break if they are dropped or damaged.
---
11.

Metal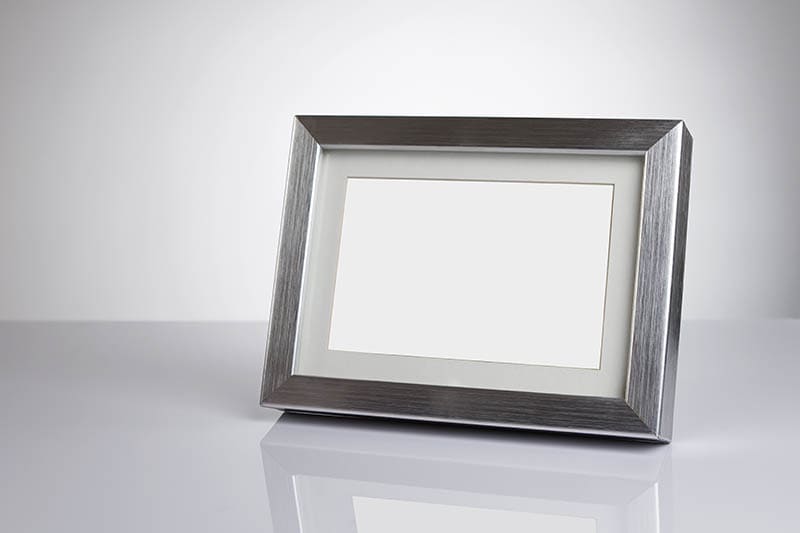 Some frames are made of metal. Aluminum frames are very common. Aluminum is lightweight, affordable, and durable. Metal frames often accompany artwork, but they can also be used to create simple photo frames for family photos. Metal frames are a little more durable than wood frames, but they are less common.
---
12.

Plastic
Plastic frames are cheap, and they can last a long time. Poster frames are often made from different types of plastic. Many small frames are usually made from wood or metal. Larger frames can be made from plastic or acrylic to try and reduce the amount that the frame weighs. Plastic frames can fade in the sun, and they are also prone to cracking as they age.
Types of Glass
13.

Standard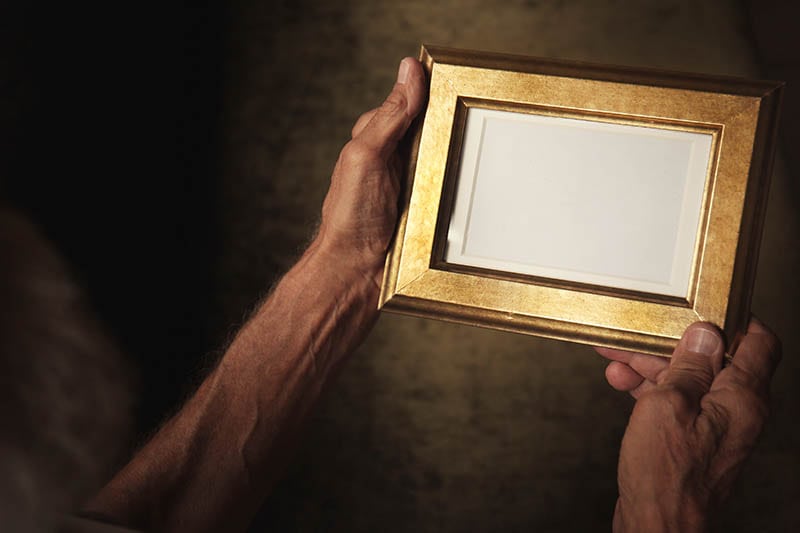 Standard glass is a basic pane of glass. This is the glass found on most basic photo frames that you grab off the shelf. Standard glass has okay protective qualities and is very fragile. Standard frame glass can easily break if you are not careful. It will not protect against strong light or UV damage.
---
14.

Acrylic
Acrylic frame glass is used in place of standard glass because it is lightweight and will not shatter. Acrylic is much stronger than standard glass, but it is more expensive. Acrylic glass is more likely to survive in transit than standard glass. Acrylic is the most common substitute for standard glass in photo frames.
---
15.

Museum
Museum glass is specialty glass designed to heavily protect the photo or artwork underneath. It is much more expensive than standard glass or acrylic, but it will keep your photos in good condition for years. Museum glass has properties that protect it from strong light and UV light, both of which can cause fading or bleaching over time. This ensures that valuable artwork or old photos are not destroyed over time by exposure to constant light.
---
16.

Anti-Reflective
The anti-reflective glass keeps the glass from being too reflective. In environments with bright or harsh lights, like strong white LED lighting, regular glass can become opaque-looking. This can cause the photos or art to become unviewable or hard to make out. Anti-reflective glass keeps the glass looking clear even under powerful overhead lighting. This type of glass is often used for frames in public areas or display areas but is not as protective as museum glass.

Which Frame Is Best for Me?
When deciding which frame is best for you and your photos, you need to consider three things. You need to consider what you are framing, where you want to put your frame, and your budget.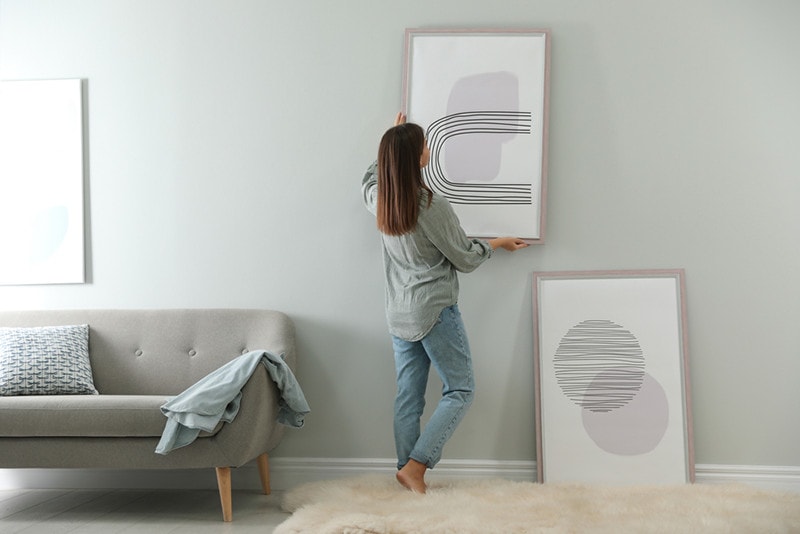 What Are You Framing?
The two most common types of photos to frame are personal photos and artistic photos. What you are framing can heavily influence what type of frame you want to use. You might only need a small cheap frame for your family photos to hang in your den. On the other hand, you might have a gallery-quality photograph that is worth a lot of money but might need a stronger frame with museum glass to protect your artwork from the damaging rays of the sun.
Where Do You Want to Put Your Frame?
The other thing you want to consider is where you are displaying your photograph. Are you hanging it in a hallway? Are you setting it on a desk? Are you putting it over your mantle? Do you want your photograph to be an accent or a focal point? A hallway might not be able to handle a large bulky frame. However, you might want to go all out for an ornate frame for something that is going to be a focal point in the family room.
Budget
The last thing you need to consider is your budget. Basic photo frames are very cheap, but if you are going to have something custom framed, it can get very expensive. A large ornate frame with museum glass and a thick mat can cost hundreds of dollars. That means you need to set a budget before deciding on a final frame type. The range of prices for photo frames can vary greatly from $5 to $500. Your budget will help narrow down exactly what kind of frame you can afford.

Conclusion
There are dozens of different combinations for photo frames. When combining different styles, materials, and glass types, you can build frames of all types for various different purposes. The frame that is best for you and your photos will depend on a number of factors unique to you and your situation. The more you know about the framing process, the better equipped you will be to choose the one that is right for you.
---
Featured Image Credit: StockSnap, Pixabay