Polaris F9550 Pool Cleaner Review 2023 – Pros, Cons & Final Verdict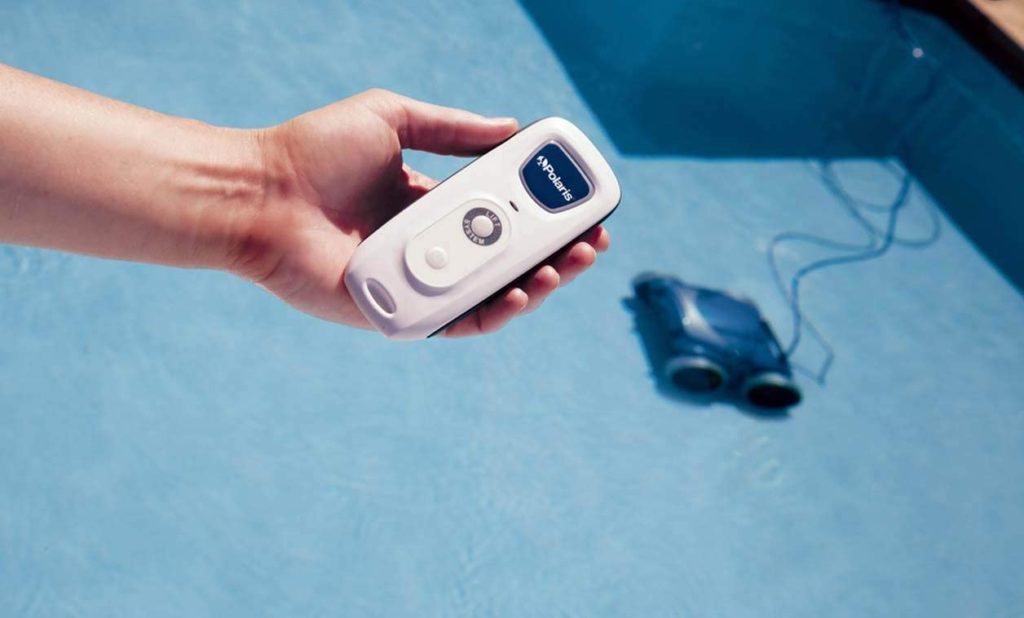 Review Summary
We give the Polaris F9550 Pool Cleaner a rating of 4.7 out of 5 stars. 
The Polaris F9550 will appeal to anyone with a large inground pool that requires frequent maintenance. It will not appeal to someone on a tight budget or someone with a small pool that doesn't require enough maintenance to justify the cost.
The Sofware created cleaning path is the Polaris F9550 top selling point, and it allows the robot to clean every inch of your pool surface. Other top features include a seven-day programable timer, remote control operation, and an easy-lift system that helps you retrieve the robot from the water.
Polaris makes several popular brands of pool vacuums for all types of pools, and they also make a full line of other pool supplies as well, including pool pumps and fittings. The Polaris F9550 is one of Polaris most advanced cleaning systems, and it uses sophisticated computer technology for enhanced cleaning.

Polaris F9550 – A Quick Look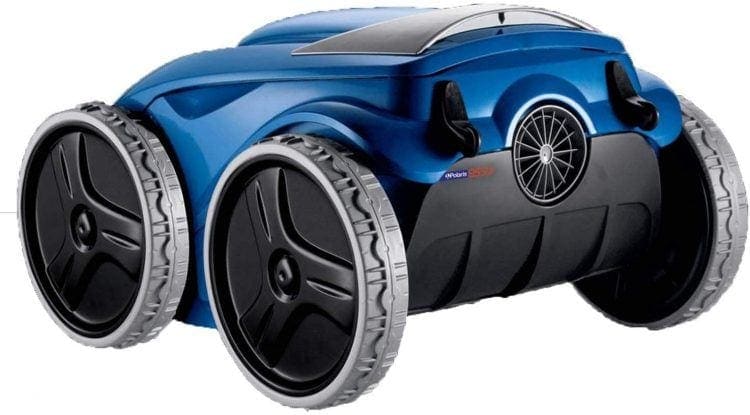 Pros
Four-wheel drive
Motion sensor technology
Vortex Technology
The rear water propulsion system
Seven-day programmable timer
Easy lift system
60-foot reach
Remote control
Solid bade scrubbing brush
Waterline-only cleaning cycle
Easy to change filters
Cons
Can flip over
Sometimes needs re-programming
---
Specifications
Specifications
Brand Name: Polaris
Model: F9950
Product Dimensions: 22" x 22" x 22"
Item Weight: 46.6 pounds
Timer: 7-day programmable
Cord Length: 70 feet (10-foot power cable, 60-foot submersible)
Brushes: Two front oscillating
Internal Mapping
Internal mapping helps the Polaris F9550 learn the layout of your pool as it cleans. Each time it makes a pass, it gets better and misses fewer spots.
Easy Lift System
The easy-lift system helps you remove the Polaris F9550 from the water by causing it to rise to the surface and then expelling its water as you lift it from the pool. The Polaris F9550 is still heavy at nearly 50 pounds, but the easy-lift system makes it much more manageable.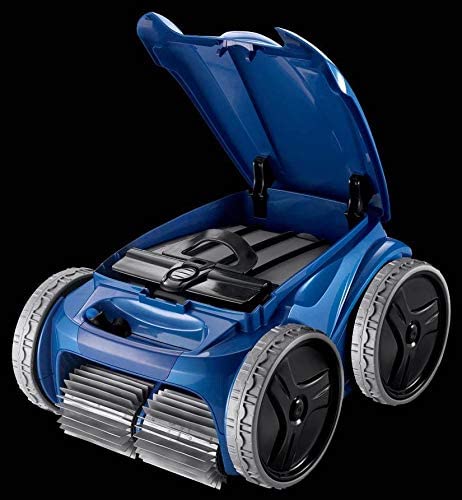 Waterline Cleaning Mode
The waterline cleaning mode is one of the top features of the Polaris F9550, as scrubbing the waterline by hand can take several days in some cases. The F9550 will stay right at the waterline and scrub it clean. Very few other cleaners have this feature.

FAQ
Where is this cleaner made?
The Polaris F9550 is made in Malaysia. Polaris has offices in California, USA.
Can I use this cleaner in my above ground pool?
Unfortunately, you can't use the Polaris F9550 with an above ground pool. Polaris does make several models that are suitable for above ground pools, but the Polaris F9550 is only for medium to large inground pools.
Does it have a swivel cord?
Yes, The Polaris F9550 does have a swivel cord that will help keep it from getting tangled as it moves around the pool. Not only can a tangled cord reduce the range of the cleaner, but it will also wear out the cord and could lead to failure.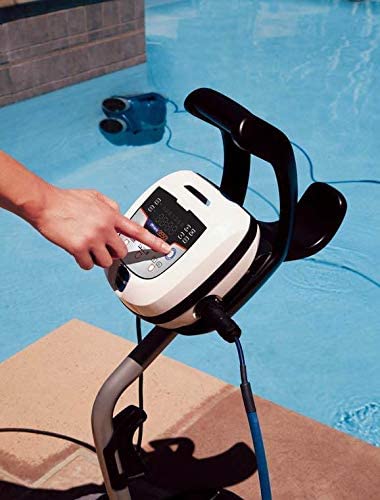 Does it have a warranty?
Polaris provides a three-year warranty to cover the Polaris F9550. If you buy this model from an online source, you may or may not get the warranty.
What type of filter does it have?
The Polaris F9550 uses a porous basket to capture contaminants in the water. It comes with several baskets for different types of contaminants like sand, leaves, etc., so you can switch them out and use the one you need.
Does it need a booster pump?
No, the Polaris F9550does not require a booster pump to operate in your pool.
What the Users Say
We have looked over several online retail stores that sell the Polaris F9550 to look over the reviews that people leave, and this is a list of some of the most common things that people say about this robotic cleaner.
Some people complain that the Polaris F9550 flips over when trying to climb the walls.
Some people complain that it misses spots when cleaning.
Many people say it climbs walls well.
Most people like the long-range provided by the Polaris F9550.
Most people think it does an excellent job of cleaning their pool.

Conclusion
We highly recommend purchasing the Polaris F9550 if you have the budget and have a large enough pool to make the purchase worth it to you. The waterline cleaning mode alone is a feature that many people may be willing to pay for, and the easy lift system helps you remove the robot from the pool when you don't need it.
If you have found this Polaris F9550 review helpful and informative, please share it on Facebook and Twitter.