9 Pomegranate Varieties: Types & Tips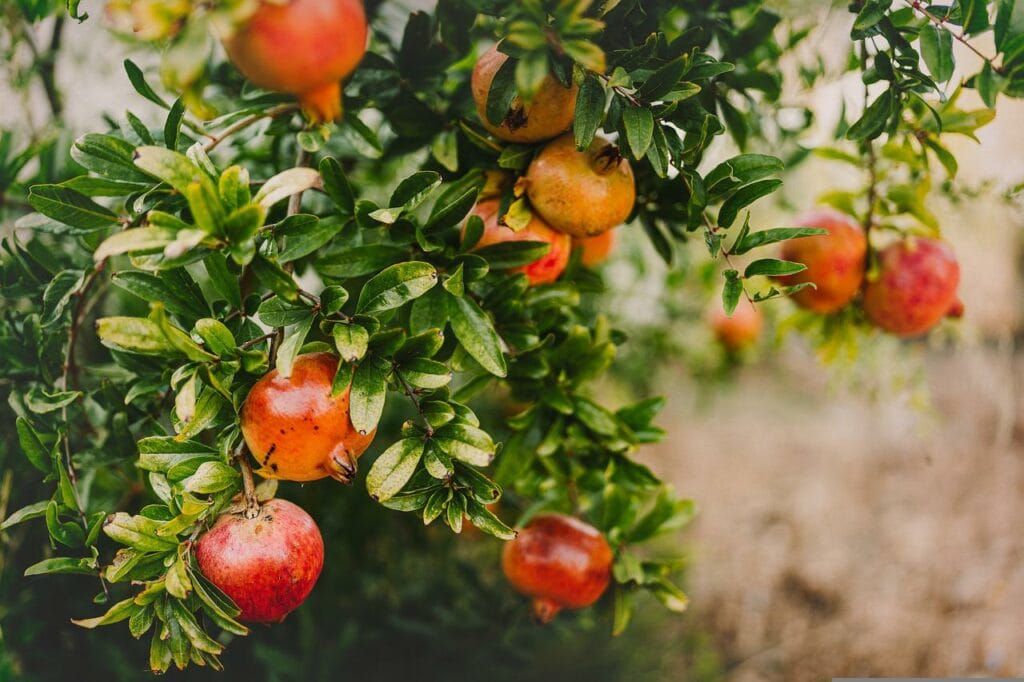 Pomegranate trees produce nutritious fruit that provides several health benefits, and the trees grow well all across the southern and western United States. There are several varieties, and the one that you pick will impact the flavor and size of your fruit. If you are thinking about adding one to your property, keep reading as we look at several of the most popular varieties and discuss the pros and cons of each.


The 9 Pomegranate Varieties
1.

Eversweet Pomegranate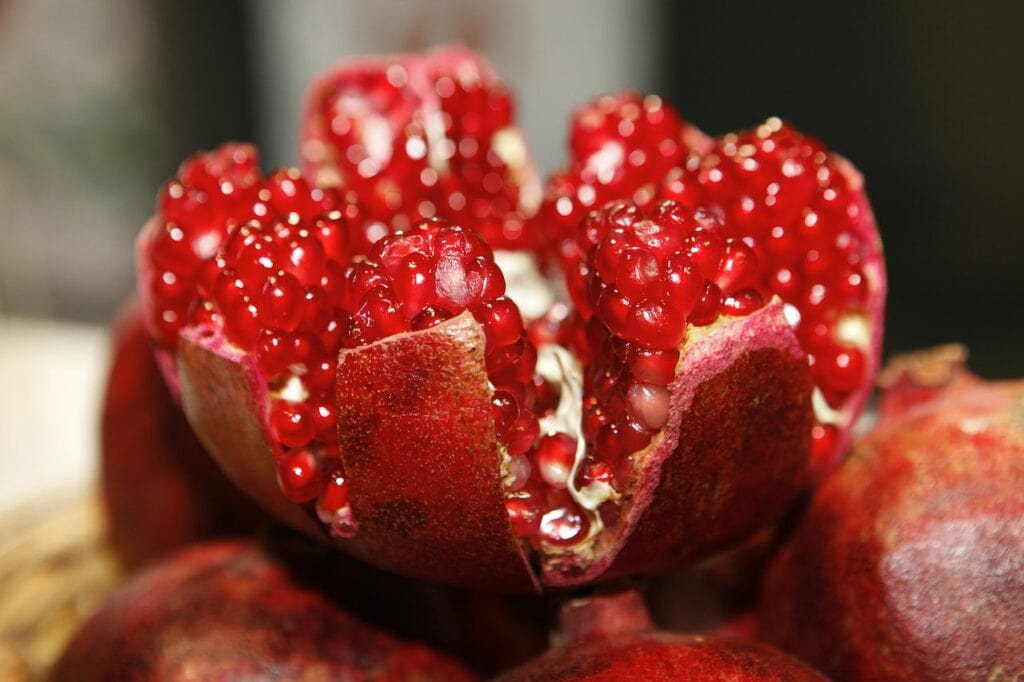 | | |
| --- | --- |
| Size: | 8–10 feet |
| Growing Zone: | 7–10 |
The Eversweet Pomegranate tree produces a sweet and almost seedless fruit that many people enjoy. It usually grows to about 10 feet and produces large orange-red flowers before the fruit begins to grow. It enjoys full sun and requires regular water, especially in warm temperatures.
---
2.

Kazake Pomegranate
| | |
| --- | --- |
| Size: | 7–10 feet |
| Growing Zone: | 6–10 |
The Kazake Pomegranate tree is a small tree that usually stays under 10 feet tall but produces a nice harvest. Many trees will produce more than 30 large pomegranates at a time, and it starts bearing fruit at a young age. It's tolerant of cool weather, and you can find them as far north as Pennsylvania or New Jersey, as long as they get plenty of sunshine.
---
3.

Purple Heart Pomegranate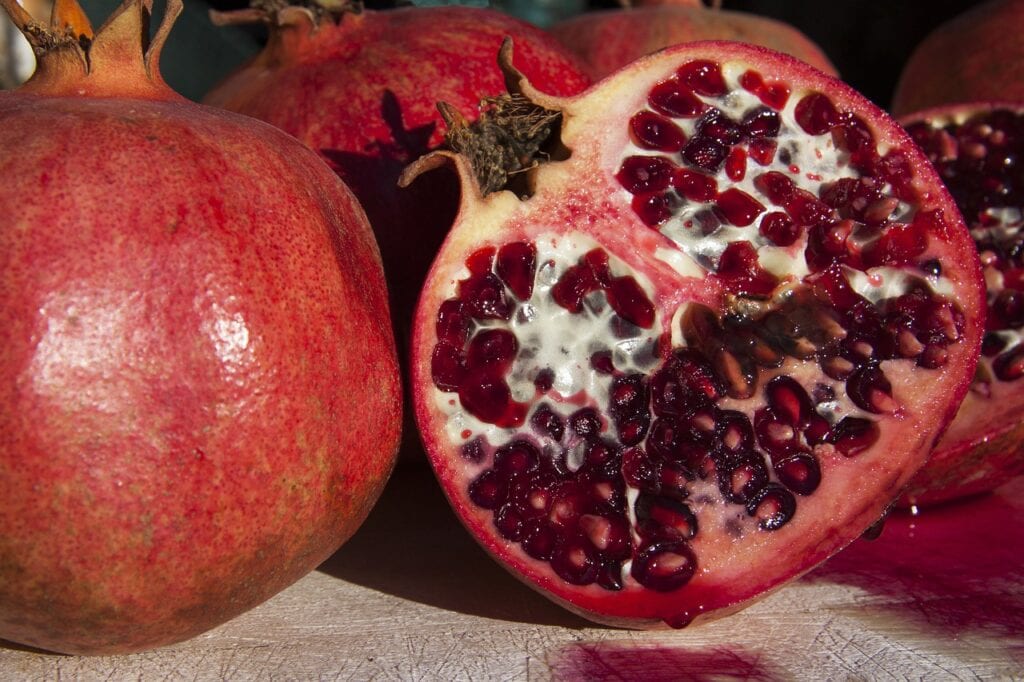 | | |
| --- | --- |
| Size: | 20–30 feet |
| Growing Zone: | 7–10 |
The Purple Heart Pomegranate is an easy-to-maintain tree that can grow to almost 30 feet tall, but you can keep it smaller with pruning. It produces many fruits each year and attracts butterflies and hummingbirds. It prefers plenty of sunlight, well-drained soil, and cool roots, so you will need to cover the latter with mulch to protect them from high temperatures.
---
4.

Red Silk Pomegranate
| | |
| --- | --- |
| Size: | 5–7 feet |
| Growing Zone: | 7–10 |
The Red Silk Pomegranate is a naturally occurring dwarf bush that rarely gets taller than 6 feet. However, it produces a large crop of sweet seedy fruit that many people enjoy. It typically blooms from June to July, and the fruit will be ripe in October. You can start harvesting only a year or two after you plant a tree, and they usually aren't affected by insects or disease.
---
5.

Salavatski Pomegranate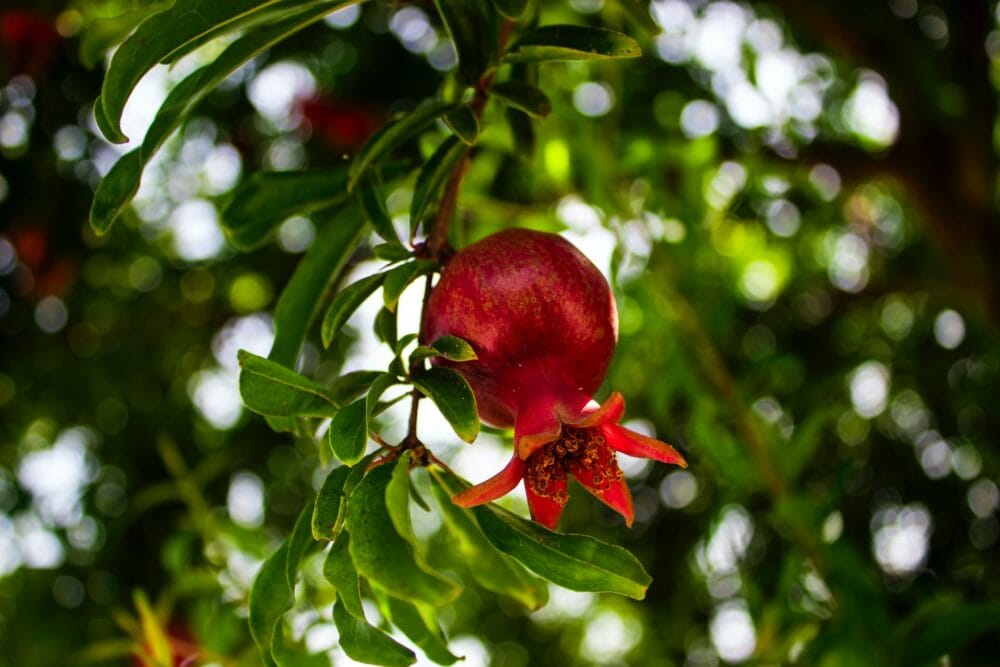 | | |
| --- | --- |
| Size: | 12–14 feet |
| Growing Zone: | 8–10 |
The Salavatski Pomegranate usually grows 12–14 feet tall and is self-fertile, like most other pomegranate varieties. It's highly sought after for its great-tasting fruits, which are similar to store-bought varieties, and work well in salads or as a snack. The trees are cold hardy and do well indoors if you keep them by a sunny window and turn them frequently.
---
6.

Surh Anor Pomegranate
| | |
| --- | --- |
| Size: | 6–8 feet |
| Growing Zone: | 8–10 |
The Surh Anor Pomegranate is a cold-hardy variety that produces a large crop that ripens fairly early. It grows quickly to 6–8 feet and starts bearing fruit only a year or two after planting. The fruit is pinkish yellow with a sweet flavor, and the flowers are large and attractive.
---
7.

Texas Pink Pomegranate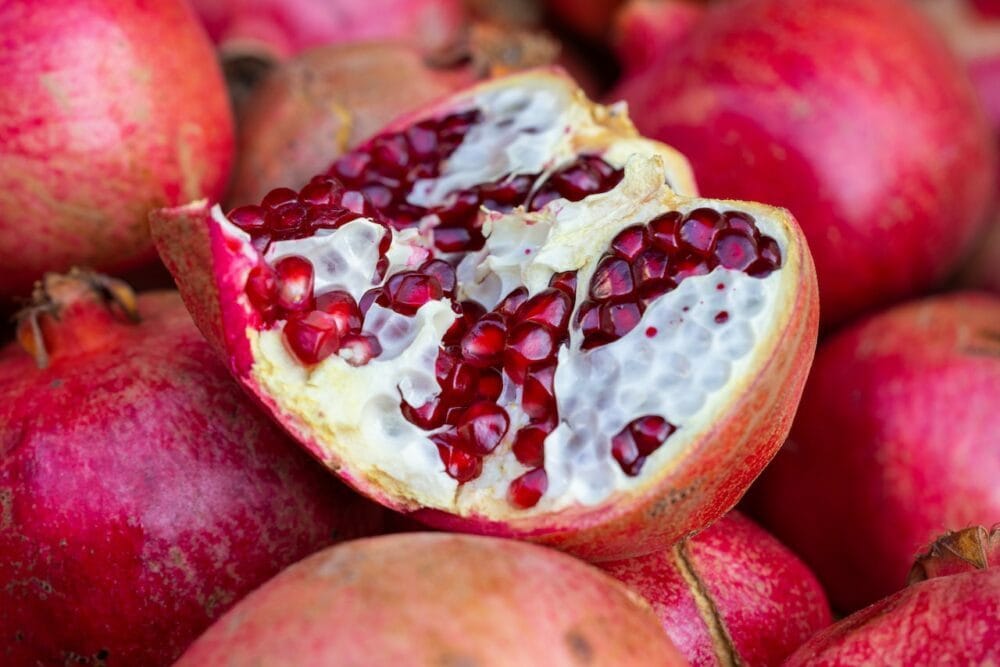 | | |
| --- | --- |
| Size: | 6–15 feet |
| Growing Zone: | 7–10 |
The Texas Pink Pomegranate is a beautiful ornamental tree with attractive red blossoms in spring and early summer that give way to large pink fruit. It's self-pollinating and grows well in zone 7 but prefers warm temperatures and plenty of sunlight. It's extremely tolerant of drought, making it a good choice for dryer areas.
---
8.

Toms Red Pomegranate
| | |
| --- | --- |
| Size: | 20–30 feet |
| Growing Zone: | 7–10 |
Toms Red Pomegranates are among the first trees to ripen in the fall, producing a large harvest of bright red fruit. Many people like to use this variety for juicing or cooking, and it's also a favorite among hummingbirds that enjoy the flowers. It's a good variety to grow in a pot and to create a hedgerow for privacy.
---
9.

Wonderful Pomegranate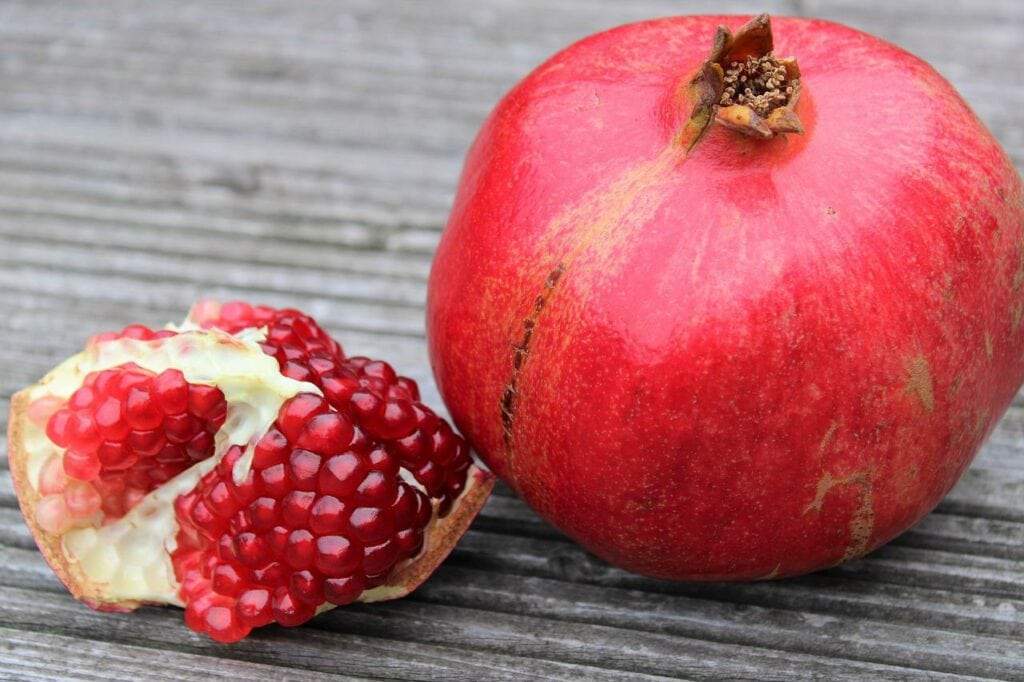 | | |
| --- | --- |
| Size: | 10–12 feet |
| Growing Zone: | 7–10 |
Wonderful Pomegranate is an ornamental tree that produces a large harvest. The flowers are the brightest red of any variety and remind many people of a sunset. It attracts many pollinators, and you will also likely see hummingbirds visiting it regularly. Many people like to turn the fruit into juice or syrup.

Tips for Growing Pomegranate Trees
Pomegranate trees are not particular about the type of soil, but it at least needs to be well draining so the water doesn't cause the roots to rot.
All varieties of Pomegranates require plenty of sunshine, even if they are tolerant of cool weather. If you grow them indoors, keep them by a window and turn them frequently, so all sides of the plant receive sunlight.
Prune your Pomegranate trees in late winter or early spring, just after the risk of frost has passed and before buds begin forming.
Always wear thick work gloves and use pruners with the trees, as they have sharp thorns.
To harvest your fruit, use pruners to trim the branch above the Pomegranate when it's ripe. Never just pull off the fruit, as that can damage it and cause it to rot faster.
Pomegranates are ripe when they turn a deep red color, which is usually between September and October.


Summary
All the pomegranate trees on this list produce great-tasting fruit and attractive flowers and are easy to maintain and grow. Several varieties can produce fruit only a year or two after planting them, but most will take about 3 years before you get a good harvest. They are self-pollinating, so you only need one tree, and most don't get that large, so they work great as ornamental trees or privacy barriers. Our favorites include the Surh Anor and the Eversweet Pomegranate.
---
Featured Image Credit: AselvadaAna, Pixabay