16 Power Tool Injury Statistics in Australia (Updated In 2023)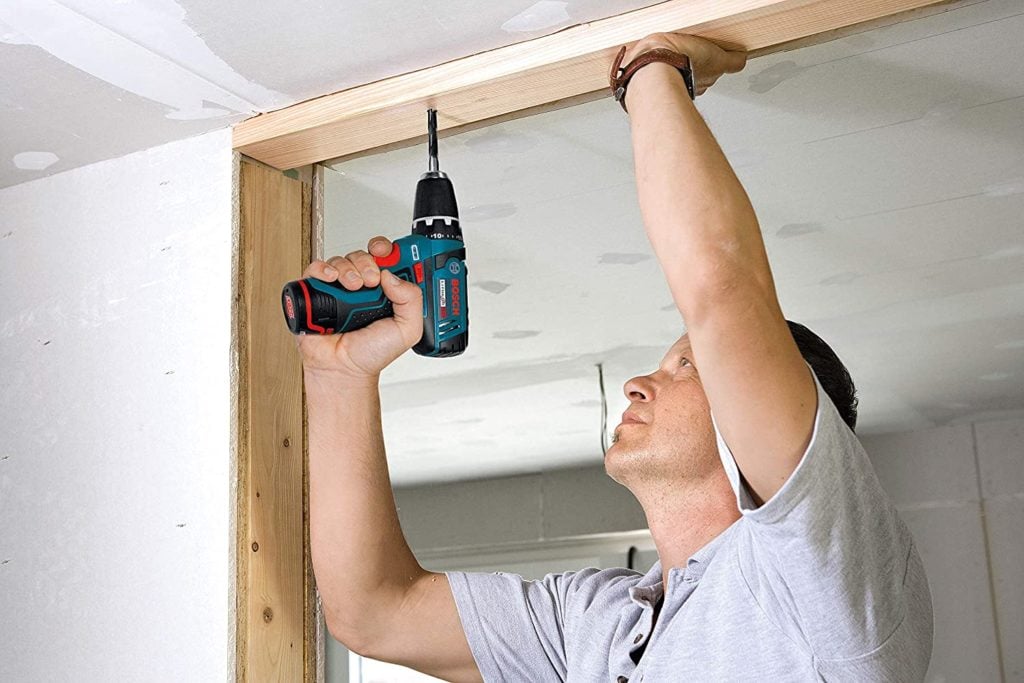 Note: This article's statistics come from third-party sources and do not represent the opinions of this website.
Power tools are commonly used by people all over the world, but they can be extremely dangerous if not used properly. Power tool injuries are to blame for hundreds of hospitalizations and thousands of minor injuries each and every year in Australia. The statistics show that certain tools and situations lead to injury more commonly than others.
Here are 16 power tool injury statistics for Australia updated in 2022 with the latest available data. This data can help people understand where and why power tool injuries occur so they can better protect themselves from severe incidents.
The 16 Australian Power Tool Injury Statistics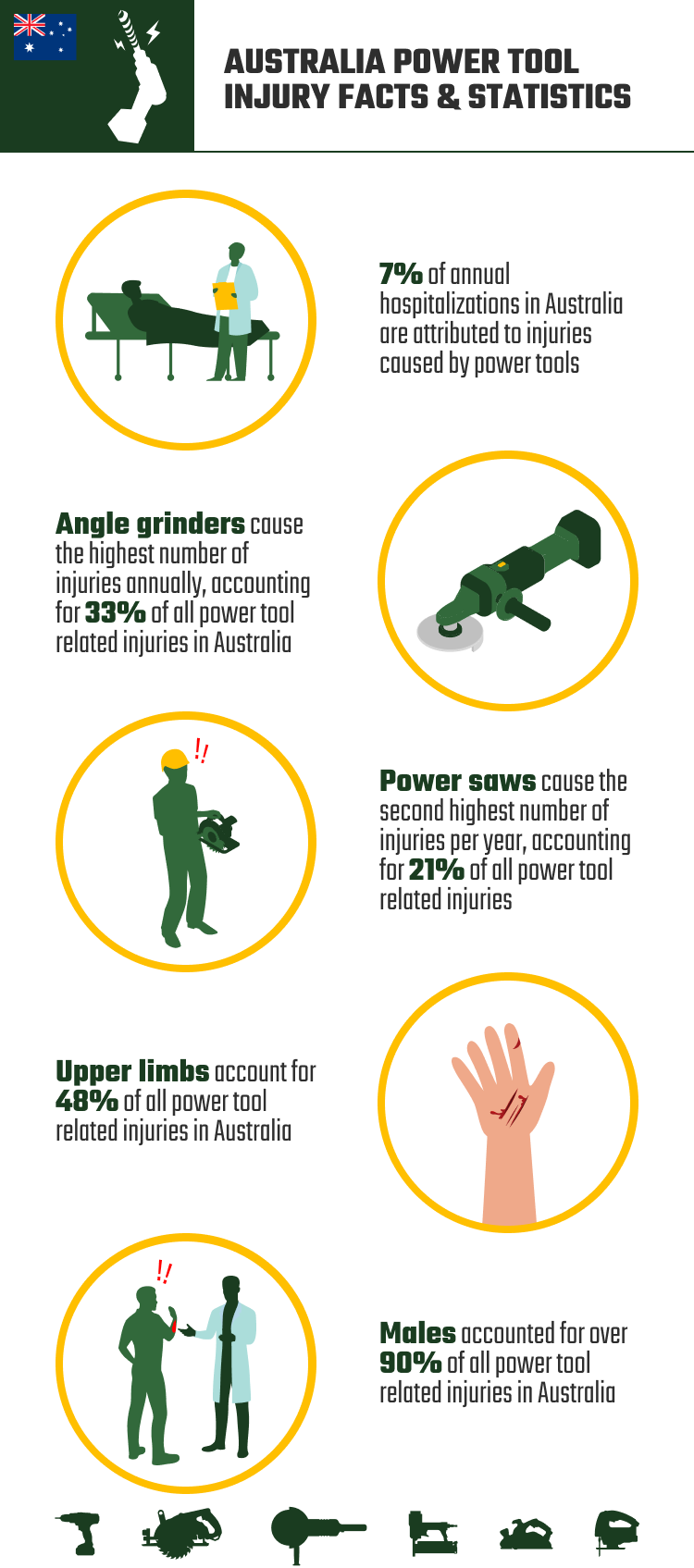 The Underlying Data
(Australian Institute of Health and Wellness)
There were over 3,300 so-called DIY accidents tracked by the Australian government in 2013-2014. Half of all DIY accidents were related to power tool usage. The other half of the injuries were the result of falls from things like ladders or scaffolding. Many of the injuries reported were serious and required recurring care and recovery times that lasted three months or longer.
---
2.

7% of annual hospitalizations in Australia are attributed to injuries caused by power tools.
(Sydney Morning Herald)
During a period between 2006 and 2014, it was found that 7% of all hospitalizations in Australia were related to an injury caused by a power tool. In 2021, there were over 11 million hospitalizations which is an increase of nearly a million from the numbers reported in 2017. The increase is likely due to the COVID-19 pandemic. There is no current data regarding what percentage of hospitalizations were due to power tools from this most recent reporting period.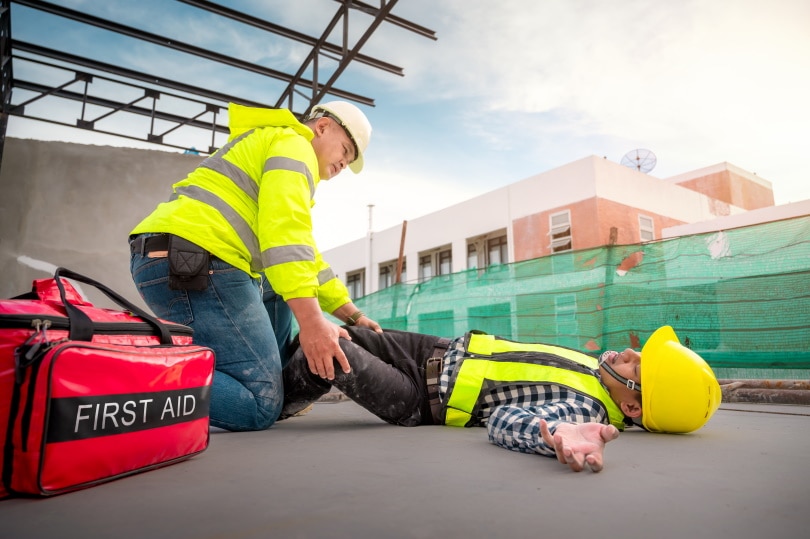 ---
3.

53% of Australian households contain at least one power tool.
(Sydney Morning Herald)
The prevalence of power tools and power tool accidents started rising in the 21st century due to the "Do It Yourself Revolution." The number of people attempting DIY projects in Australia has risen considerably in recent years. That has led to an increase in the number of power tools owned by regular Australians. Over half of all households in Australia contain at least one power tool. The greater number of power tools being used, the greater the risk of accident and, ultimately, injury.
---
(AIHW – Injury In Australia)
Contact with objects is a broad category of injury tracked by Australia's hospital systems. Power tool injuries fall into this category. Contact with objects is the second largest cause of injury in Australia after falls. The third largest injury category in Australia is transportation accidents. Transportation accidents are largely made up of car crashes and other similar incidents.
The Types of Injuries
(Sydney Morning Herald)
Surprisingly, grinders cause the highest rate of injury out of all power tools. Grinders can cause many different injuries. They can cause lacerations, accidental amputation, burns, and shards. Grinders can cause small metal and wood shards to fly up and hit people in the eyes, face, and neck area. Grinders are more mobile than saws and are used in tighter spaces than saws which can also add to the rate of injury.
---
(Sydney Morning Herald)
Power saws make up the second largest number of injuries. Saws account for roughly one in five power tool injuries in Australia. Saw injuries have the potential to be very serious, especially compared to other power tools. Saws can cause major lacerations, accidental amputations, and severe bleeding.
---
(National Library of Medicine)
Upper limbs include arms, hands, and fingers. These are the most commonly injured body parts accounting for nearly half of all injuries. It is not surprising that hands and fingers are some of the most commonly injured body parts since they are the body parts often in the closest proximity to power tools.
---
(National Library of Medicine)
The head and neck are the second most commonly injured part of the body after the upper limbs. The most common injuries to the head and neck are related to shards or chunks of material flying up and striking a person. However, other severe injuries can occur. In one example, a worker was using a grinder that jumped out of his hand and rolled up his arm and struck him in the side of the neck. That injury was almost fatal.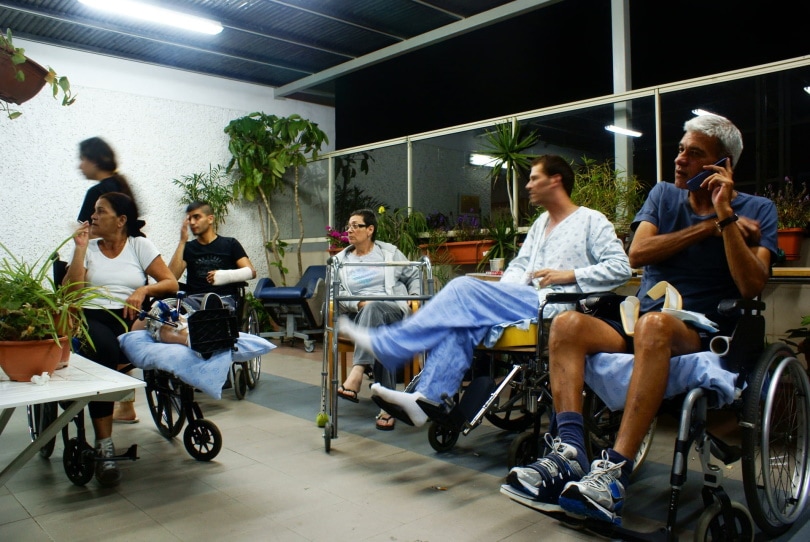 ---
9.

The most common head injury is damage to the eyes due to flying fragments.
(National Library of Medicine)
You should always wear eye protection when using power tools. Not using eye protection leads to dozens of injuries every year. Fragments, especially tiny ones, can fly up and strike a person in the eye. The eye tissue is very soft, and it is easy to injure it. Eye injuries can be extremely painful, lead to vision problems, and take weeks to heal properly. The easiest way to avoid these injuries is to wear eye coverings. Even a pair of sunglasses is better than nothing though experts suggest wearing specially designed protective eyewear for maximum protection.
The Demographics of Power Tool Injury
10.

People ages 60 and older are the most likely to suffer an injury from a power tool.
(National Library of Medicine)
Older adults are more likely to suffer injuries related to power tools than young adults. People ages 60 and older are the most likely to suffer a power tool related injury. Older adults are also more likely to suffer a severe injury resulting in hospitalization than younger adults.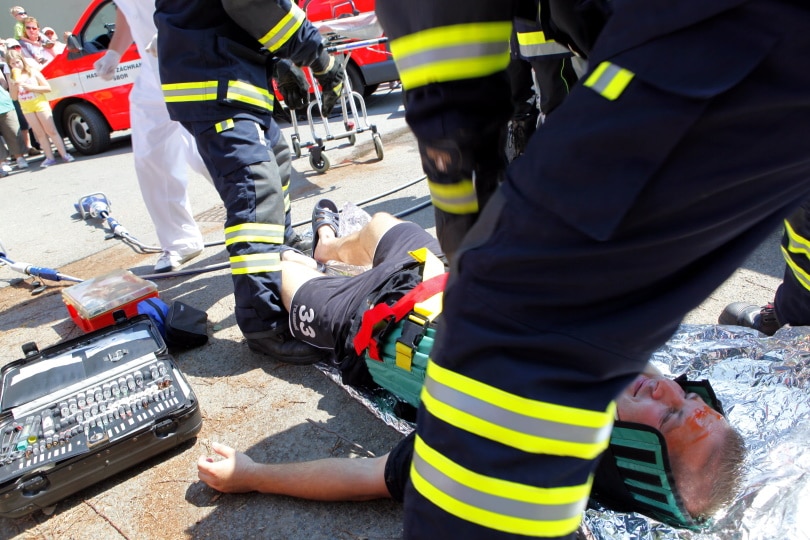 ---
(National Library of Medicine)
Males account for the vast majority of power tool related injuries in Australia. One study put the number at 96%, while other data has the number closer to 91%. Either way, it is safe to say that nine in ten power tool injuries in Australia are suffered by males. This is likely due to the fact that men are more likely to own and operate power tools than women, especially in a professional setting.
---
12.

The most common power tool to injure women is lawn mowers which account for almost half of all female power tool injuries.
(National Library of Medicine)
When women do get injured by power tools, there is one tool, in particular, more dangerous than others. Half of all power tool injuries suffered by women are related to lawn mowers. By comparison, lawn mowers made up less than 20% of all injuries in men and were dwarfed by grinders and saws.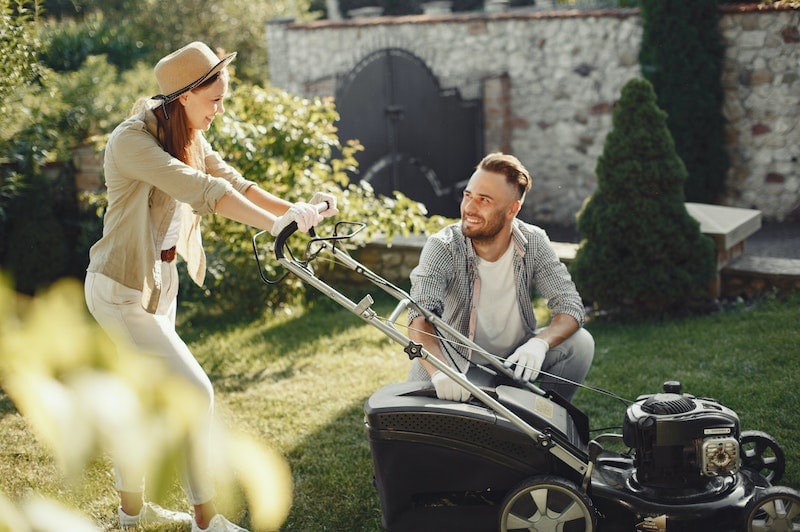 The Causes of Power Tool Injury
13.

Half of the people injured claimed to have had no official safety training or experience.
(Sydney Morning Herald)
One alarming statistic is that half of the injured people claim to have no experience or training in the tools that they are using. That means that there is a knowledge gap driving many injury rates that could potentially be fixed by public training sessions or more accessible safety information surrounding power tools. Better education could potentially help reduce power tool injury rates.
---
14.

DIYers are most commonly injured during the weekend, while professionals are most commonly injured during the week.
(Sydney Morning Herald)
Do-it-yourself owners are most likely to be injured on the weekend. Emergency room admission rates are higher on the weekend for average tool users. During the week, the most commonly admitted people related to power tools are professionals who were injured on the job during the course of their work. DIY rates and home power tool ownership have risen rapidly since 2000 in Australia.
---
15.

Lapses in concentration were reported to be the primary driver of accidents leading to injury.
(National Library of Medicine)
It is imperative to concentrate and stay focused while using power tools. During interviews with injured parties, people admitted that lapses in concentration or distraction were the main drivers of injury related to power tools. That means that remaining focused, sharp, and alert while using power tools could greatly help to reduce the rate of injuries in average users.
---
16.

Improper use or modification of a power tool was the second leading cause of accidents leading to injury.
(National Library of Medicine)
The second most common cause of injury after lapses in concentration was attributed to improper use or modification of tools. Improper use includes using a tool in a way that was never intended by the manufacturer. Improper modifications include removing or changing safety features, using blades or bits not designed for your specific tool, or improperly fixing a tool at home. These modifications are a main driver of power tool related injury in Australian adults.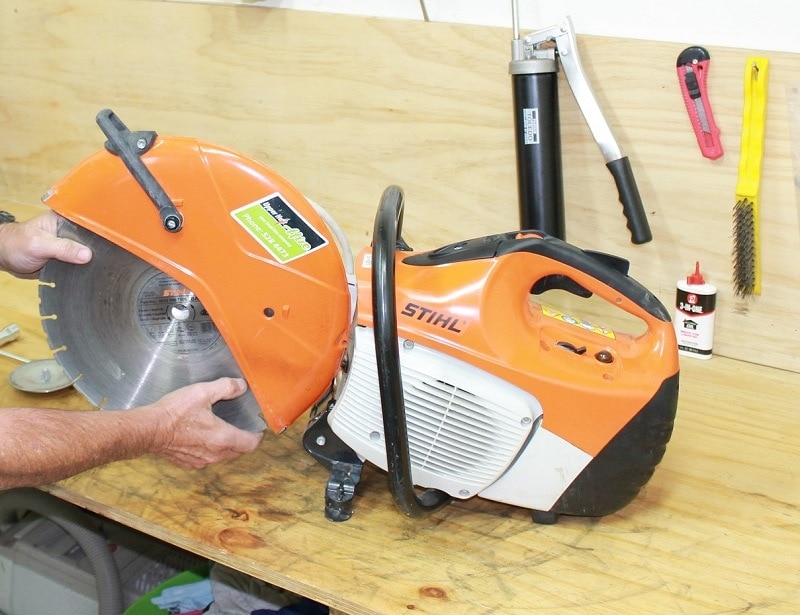 Frequently Asked Questions About Power Tool Injuries in Australia
How Do You Prevent Power Tool Injuries?
There are two main ways that you can avoid serious power tool injuries. The first is to always be alert and focused while using your power tools. Do not use power tools when you are distracted, sleepy, impaired by drugs or alcohol, or sick. Power tools require your full attention and should be treated with respect since they are very dangerous under certain circumstances.
The other way to avoid power tool injuries is to always use the tool as intended. Do not modify the tools, do not disengage the safety features, and do not use the tools in ways they were not intended to be used. Improper use and modifications are a factor in a large bulk of power tool injuries in Australia.
How Serious Are Power Tool Injuries?
Power tool injuries range from minor to severe. There is a high rate of serious injury related to power tools. Deep lacerations, accidental amputation, and eye injuries lead the way in terms of serious injury. Minor injuries include cuts, bruises, and burns. Minor injuries are often treated in the emergency care center, while serious injuries require an extended hospital stay and weeks of recovery time.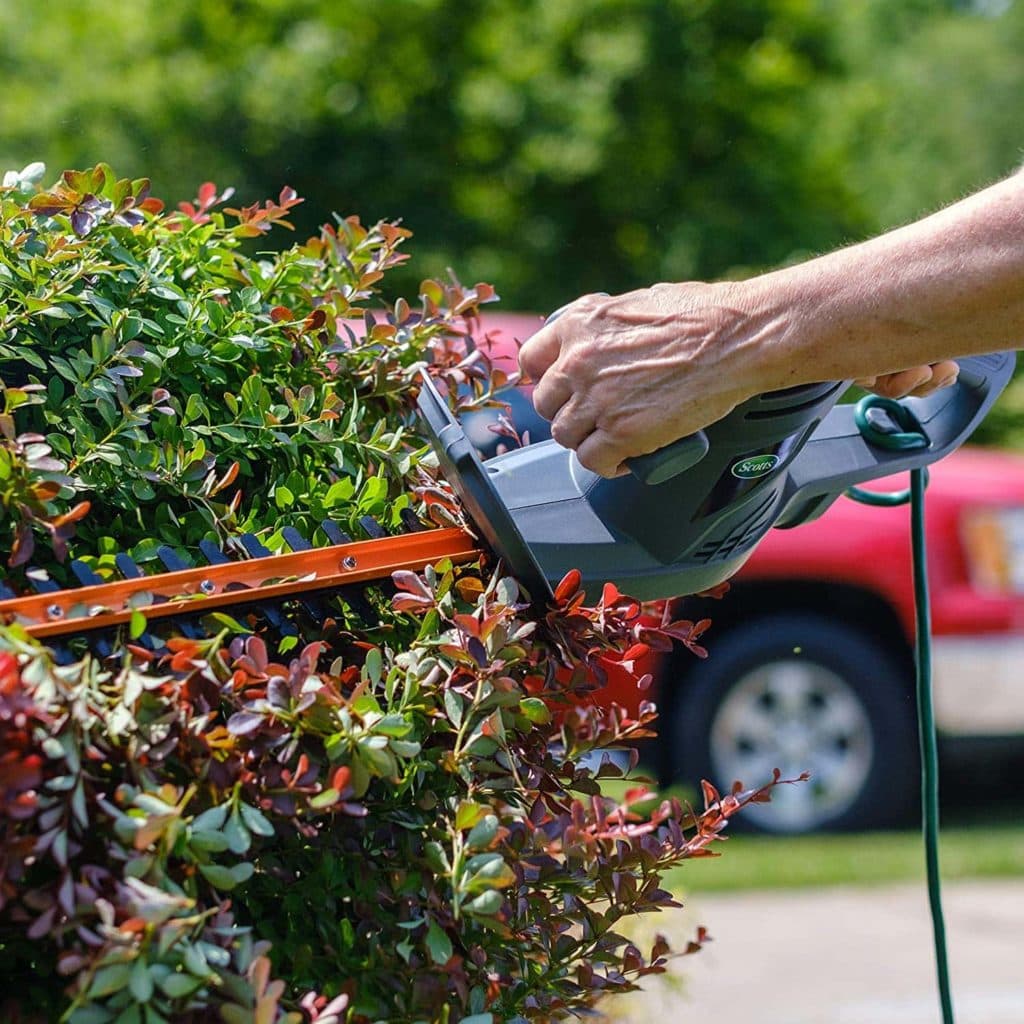 What Other Types of Tools Cause Injuries in Australia Every Year?
Saws and grinders make up the bulk of serious power tool injuries in Australia, but other tools can also cause injuries. Other power tools that cause injury in Australia include lawn mowers, chainsaws, nail guns, drills, welders, and hedge trimmers. Many of these tools cause lacerations or amputations, such as chainsaws and lawn mowers. Others, like drills and nail guns, can cause punctures and accidental impalement of extremities.
Conclusion
Power tools can be incredibly dangerous if they are not used properly. There are thousands of hospitalizations per year related to power tools in Australia. Many of these injuries are serious and take months to recover from. The best way to avoid injury from power tool use is to use the tool as intended and always use the tools when you are sharp and alert. Unfortunately, the prevalence of these injuries leaves people maimed, costs doctors' time and money, and strains the national healthcare system. Most power tool injuries are avoidable with proper safety precautions.
Related Read:
---
Featured Image Credit: Bosch Power Tools Drill, Amazon