15 RV Statistics and Market Trends in the US – 2023 Update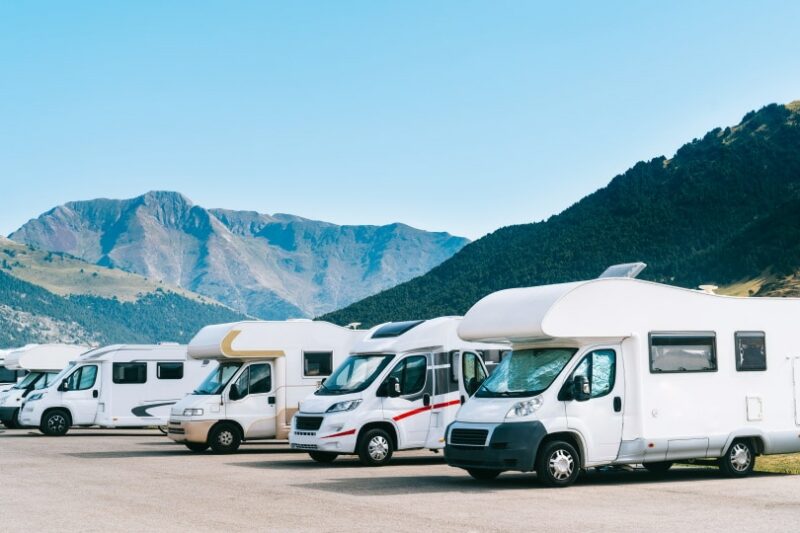 Note: This article's statistics come from third-party sources and do not represent the opinions of this website.
The RV industry has significantly increased, and forecasts predict that the recreational vehicle trend will continue even this year.  Their prices have gone up, but more and more people are still deciding to purchase a recreational vehicle. There are plenty of reasons that are keeping the RV prices up, and COVID had a lot to do with it. Keep reading to learn more about the current statistics and market trends in the recreational vehicle industry, including information on:

The 15 Most Interesting Recreational Vehicle (RV) Statistics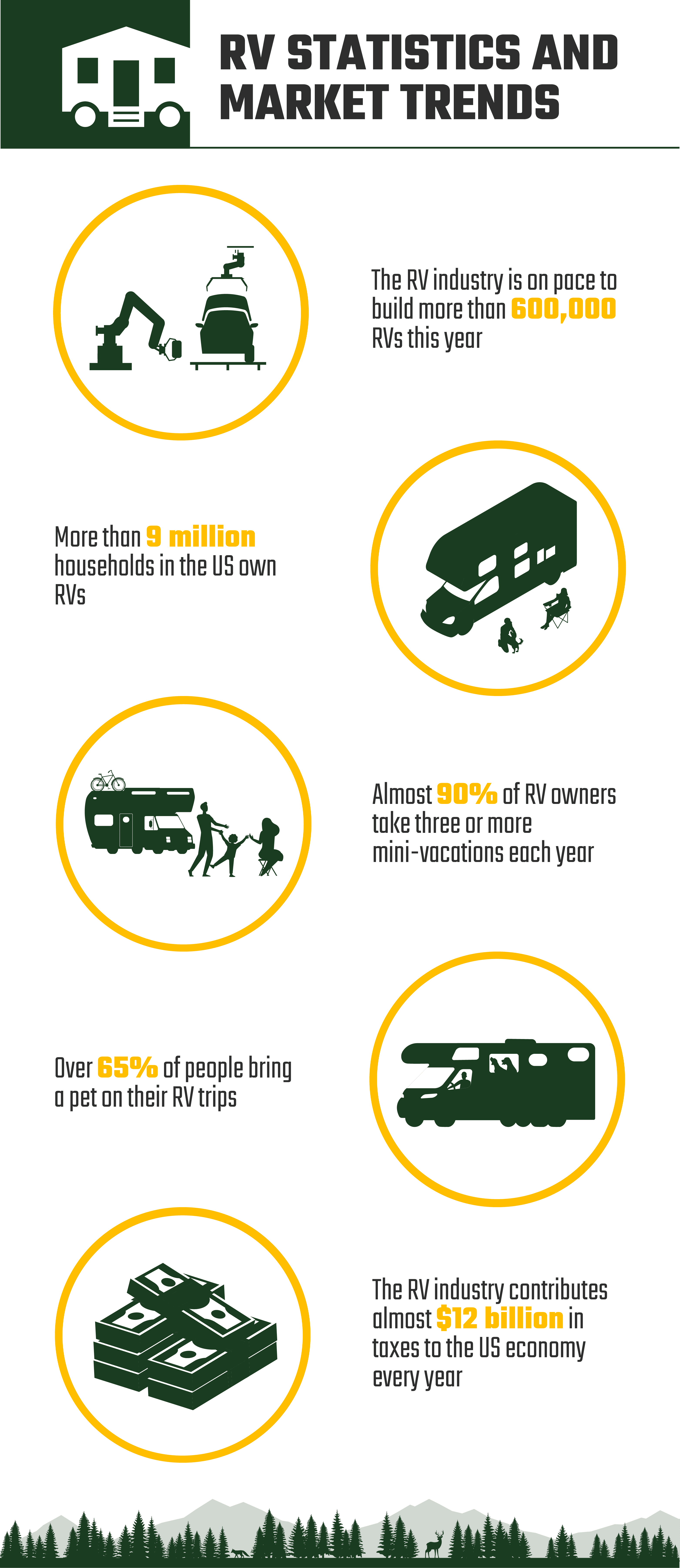 RV Industry During COVID
1.

The RV industry has blossomed during COVID.
(RVIA)
People haven't been able to go on vacations and enjoy themselves like they usually do due to COVID, which has brought many benefits to the RV industry. RVing is a safe way to travel still and explore the country while respecting the social distance. That's why it became popular in 2020, and the trend will undoubtedly continue in 2022.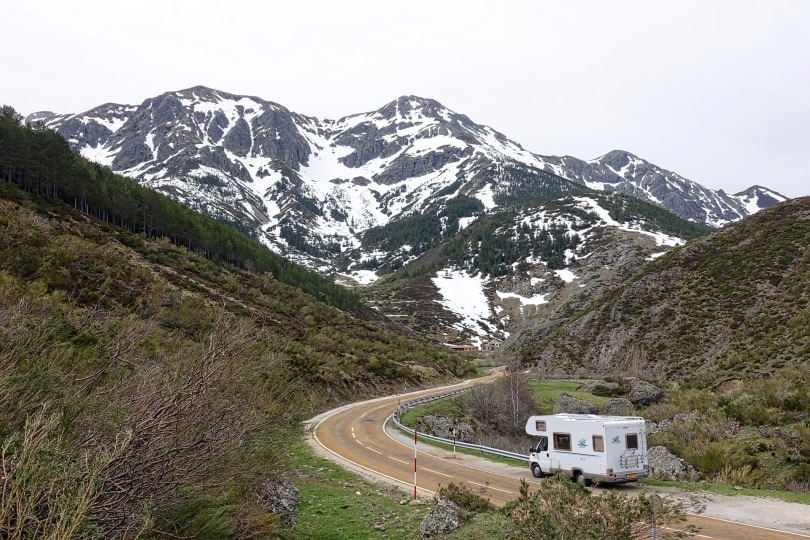 ---
(RVIA)
As mentioned above, traveling by recreational vehicle helps you respect social distancing. That's why many families decided to explore this option, and there are more and more customers in the RV world each day.  It's an easy way to travel safely, enjoy free time with your friends and family, and not break the budget you have set.
---
3.

The RV industry is still on pace to build more than 600,000 RVs in 2022.
(RVNEWS)
The RV industry has been growing since 2017, and it's constantly rising. COVID had a lot to do with it when it comes to restrictions in regular vacations because people needed to find a safe option for traveling. The prediction is that more than 600,000 RVs will be built in 2022 since the demand is high.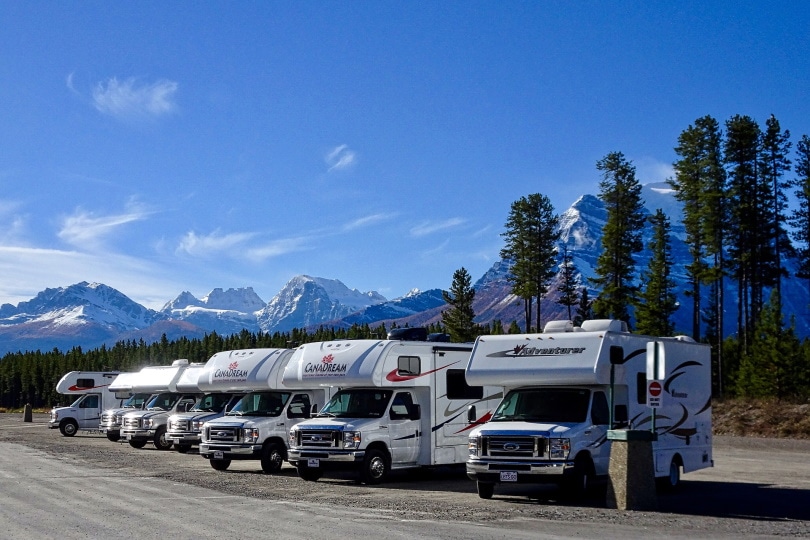 RV Consumer Demographic Profiles
4.

Over 11% of US households headed by 35 to 54-year-olds own an RV.
(RVIA)
In the last couple of years, about 8-9% of households in the US owned an RV. That number has increased to over 11% of households, mainly held by 35 to 54-year-olds. There's no doubt that this number will increase even more with the popularity of RVs at the moment.
---
5.

There's significant growth among 18 to 34-year-old buyers, who now make up 22% of the market.
(RVIA)
Young people have realized that you can still enjoy your free time and go on vacations regardless of everything going on in the world. Owning a recreational vehicle helps you be your own boss and decide where you want to go. That's why many people aged anywhere from 18 to 34 years have been purchasing RVs more often.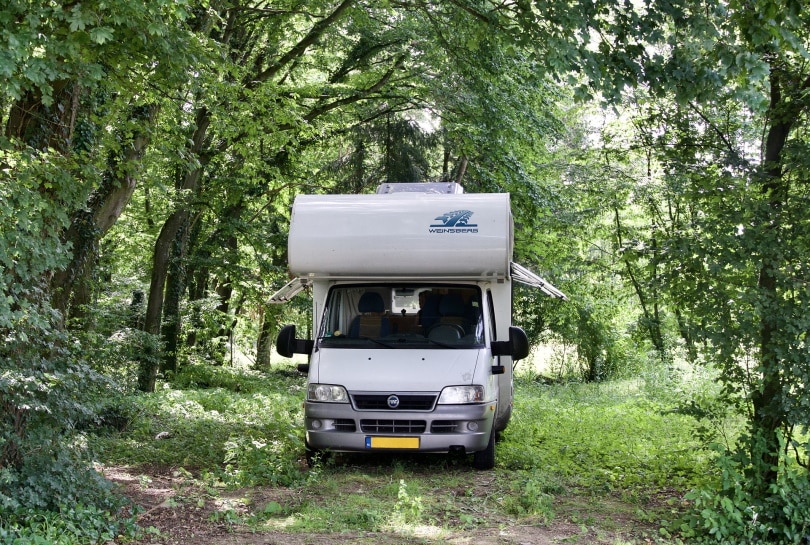 ---
6.

A typical recreational vehicle owner is 48 years old, married, and has an above-average household income.
(RVIA)
RVs can be pretty pricey, although there's always something for everyone's budget. Different people own recreational vehicles, but studies show that the owners are usually 48 years old, married, and have an above-average salary. Married people who have a family use RVs more because of family vacations. Still, there's no age limit when it comes to buying a recreational vehicle, so you can always decide to take the step and buy your first motorhome.
---
7.

Millennials have been purchasing and renting RVs more than ever before.
(RVIA)
Millennials are starting to realize that going RVing can actually be fun and exciting while still respecting all the guidelines set at the moment. That's why many of them have decided to rent or purchase an RV, which will surely continue in the following year.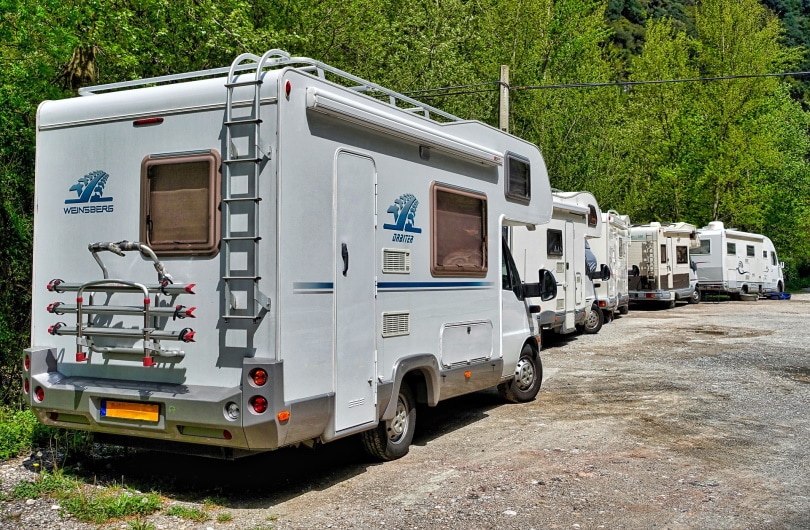 ---
8.

More than 9 million households in the US own recreational vehicles.
(MARVAC)
There has been a significant increase in people who owned an RV last year, and the numbers keep going up. Currently, over 9 million households own an RV which is over 16% more than in 2001. The numbers keep rising, so in 2022 it's expected that over 11 million households will be proud recreational vehicle owners.

Use and benefits of RVs in the US
9.

According to the RV Industry Association, 46 million Americans plan to take an RV trip in the next 12 months.
(RVIA)
As the RV Industry Association says, the interest in people for RVs keeps growing each day. Over 46 million Americans said they will likely take an RV trip in 2022. If that growth continues at that pace, this can become one of the leading industries in the country.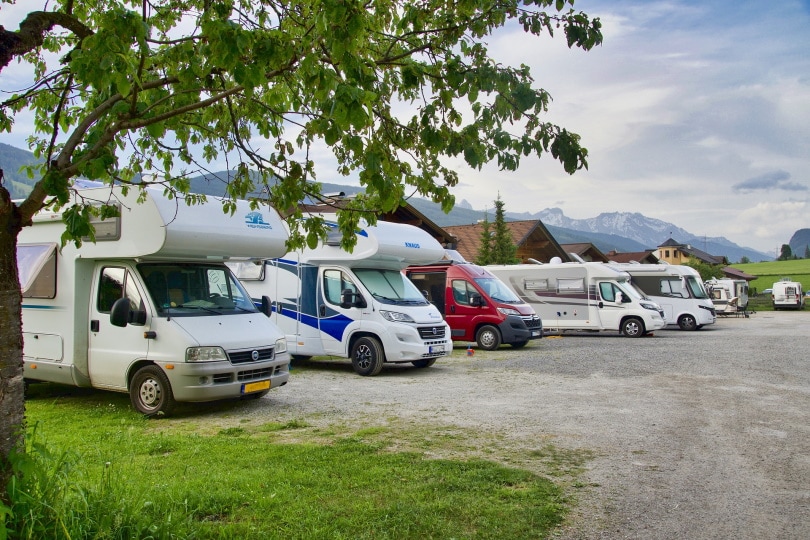 ---
10.

An incredible 9.6 million households intend to buy an RV within the next 5 years.
(RVIA)
Since we previously said that over 46 million Americans plan to take an RV trip in the following year, there's no wonder that 9.6 million households intend to buy an RV. Renting is also always okay, but if you have the funds, it's best to have your own recreational vehicle that you can use at your convenience.
---
11.

Nearly 90% of recreational vehicle owners take three or more mini-vacations each year.
(RVIA)
This fact shows how easy and convenient it is to travel by recreational vehicle. Almost 90% of RV owners take three or more mini-vacations every year.  That shows how affordable and easily accessible RVing can be. There's no need to book a hotel or search for a flight. Just pack your bags, fill the tank, and you're ready for action.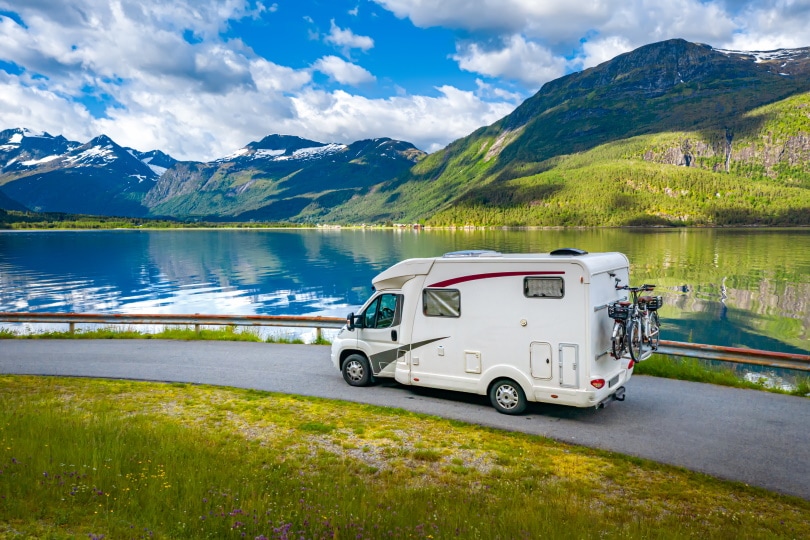 ---
12.

Over 65% of people bring a pet on their RV trips.
(RVIA)
When you travel regularly, there are many things you need to do to take your pet with you. Or, if the pet is not allowed in the hotel or on the flight, you need to find someone to take care of them. On the other hand, if you travel by an RV, you can easily bring your pet with you, and over 65% of people do that.
---
13.

A family of four can save 27-62% on vacation costs if choosing to go RVing.
(RVIA)
Usual travel costs can be pretty expensive when you gather all the little hidden costs. If you decide to go RVing, you can reduce the costs anywhere from 27-62% for a family of four. You would be able to have an affordable vacation that you and your family will remember for a long time.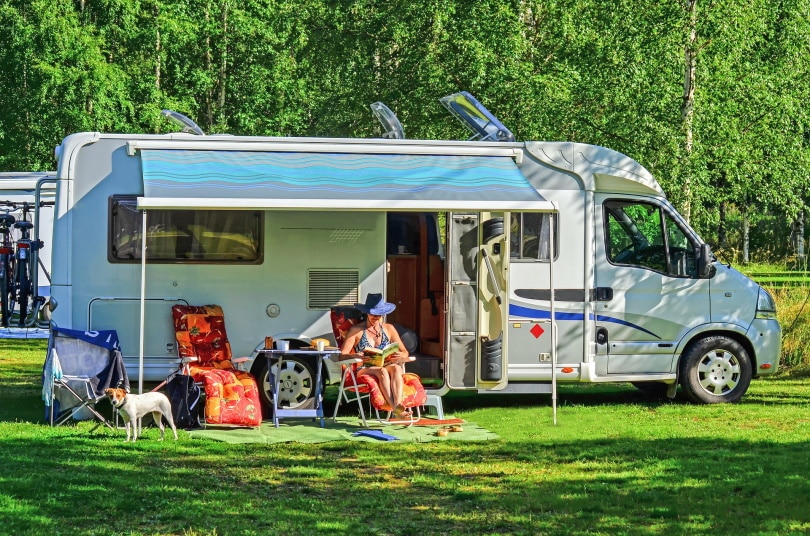 Impact of the RV industry on the US economy
14.

The RV industry contributes almost $12 billion in taxes to the US economy every year.
(THEWANDERINGRV)
The US economy really has benefited from the RV industry because they contribute almost $12 billion in taxes. That's an enormous amount, so industry growth is really important for the whole country.
---
15.

The RV industry has an economic impact of $114 billion and supports almost 600,000 jobs.
(MARVAC)
The economic impact of the RV industry has an incredible impact of $114 billion and provides over 600,000 jobs, which is a huge success for any industry. If the production continues as well as predicted, there will be even more job openings and benefits for the US.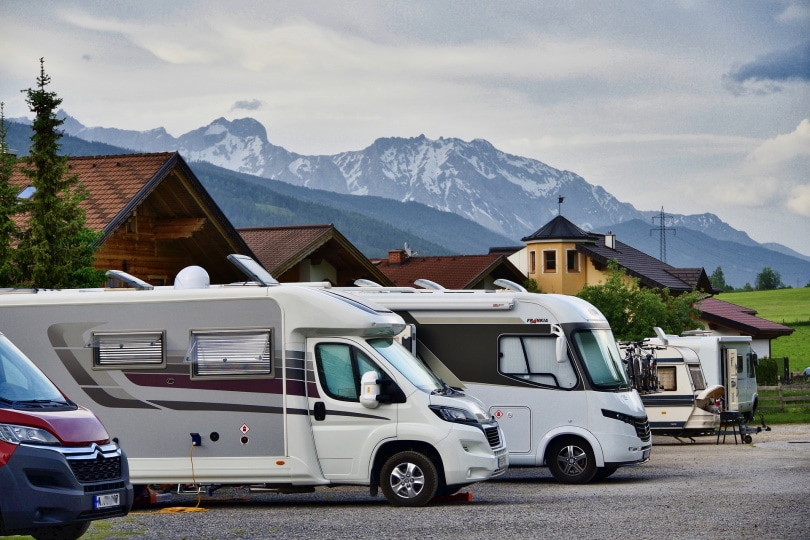 Frequently Asked Questions About RVs
What is an RV?
The abbreviated RV stands for a recreational vehicle. An RV is a motor vehicle or a trailer designed for travel and accommodation. The most used ones are campervans and motorhomes,  although there are different kinds of RVs, although t. Most RVs have a designated bedroom, bathroom, and living/kitchen area.
How much does an RV cost?
The RV price depends on the actual model and the style and features that the vehicle has. The usual recreational vehicle price range goes anywhere from $10,000 to $300,000. There's something for everyone's pocket, so you should have no worries when buying your own RV.
What are the different types of RVs?
RVs are usually divided into three top classes: Class A, Class B, and Class C. There are also smaller subcategories in the industry.  Recreational vehicles in every category have different characteristics, looks, and of course, the pricing varies depending on the model you are interested in.
Do I need a license that's only used for driving an RV?
Most RVs don't require a separate license from the regular one you have. Still, certain recreational vehicle kinds are heavier and larger, requiring a separate license. Always check the regulations in the state you are traveling to because they can be different from the state you live in.
Will I need separate insurance?
You will need separate insurance for an RV. There are special insurance policies designed for RV owners and emergencies so that you can explore your options in a nearby insurance company.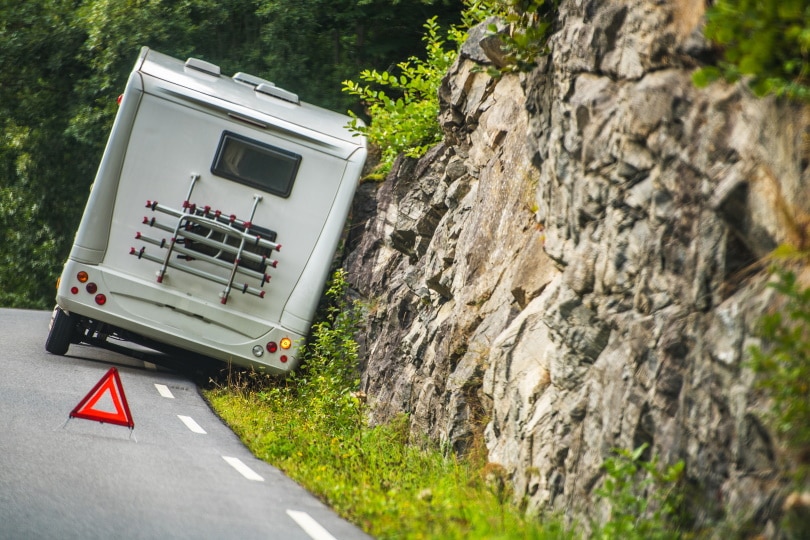 Where can I camp my RV?
A great thing about recreational vehicle camping is that there are over 27,000 designated campgrounds where you can camp your RV.  Most of them are placed near some of the best places you can explore in the US, so there's no doubt you'll be able to find a perfect camping spot for you.
See Also: 
---
Featured Image Credit: Pol Sole, Shutterstock