9 Major RV Accident Statistics and Facts – 2023 Update
Note: This article's statistics come from third-party sources and do not represent the opinions of this website.
Just like any other vehicle out there, RVs can get in accidents. Since they are so large, they can cause more serious accidents and even more deaths. However, some of the fear around RV accidents may not be called for.
Here, we look at all the statistics surrounding RV accidents, including:

The 9 Major RV Accident Statistics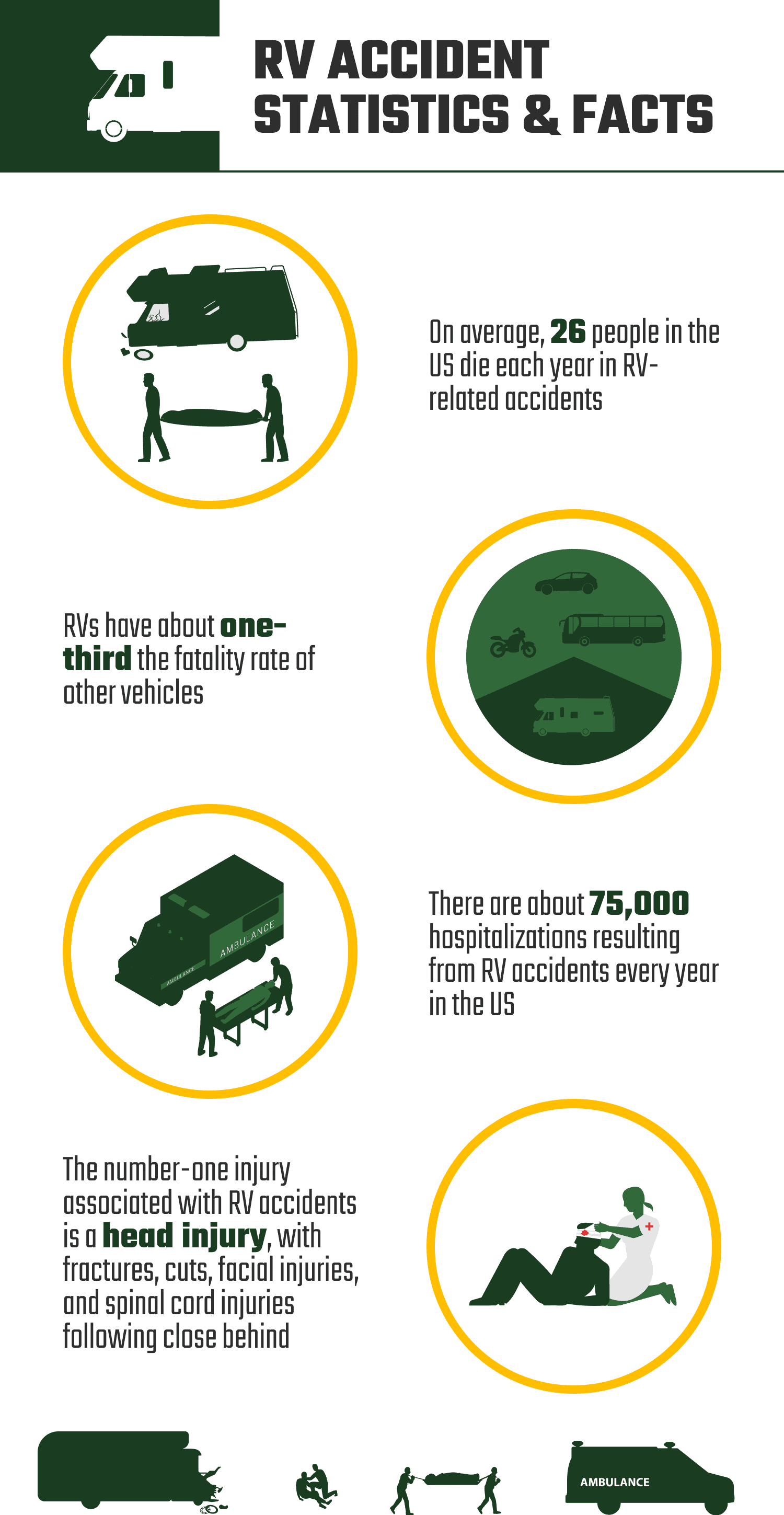 RV Accident Deaths
(Fifth Wheel St.)
Generally, about 26 people die from RV-related accidents every year. This statistic includes those who were hit by the RV, not just those driving in the RV.
Typically, passenger vehicles hit by RVs and those riding in the RV have the same chance of serious injury or death. It depends on various factors, though, such as the details of the accident and the safety steps taken by those in the RV.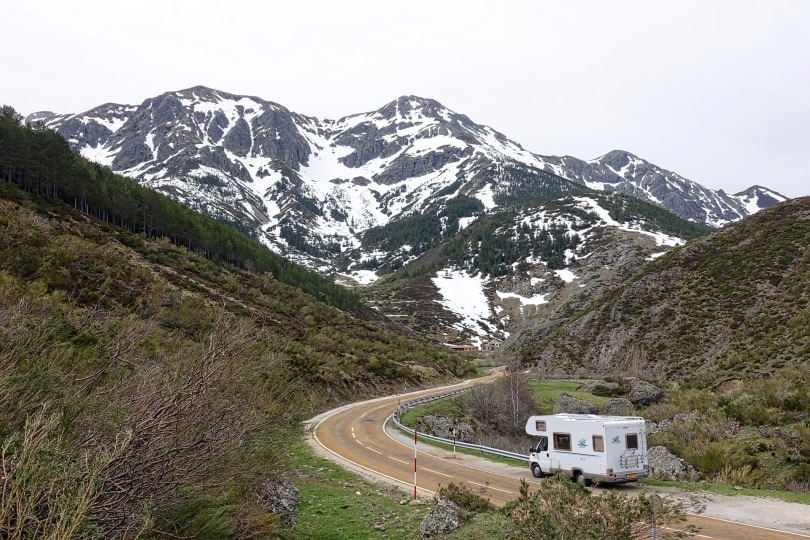 ---
2.

RVs have about 1/3 the fatality rate of all other vehicles, suggesting that they are safer.
(Fifth Wheel St.)
RVs have a fatality rate of about 0.44 deaths per 100 million vehicles. All vehicles averaged have about 1.48 deaths per 100 million vehicles. Therefore, RVs have about 1/3 of the death rate out of all other motorized vehicles on the road, which suggests that they are much safer than other cars.
Therefore, the fear around the potentially deadly nature of RVs is uncalled for. In fact, they are actually three times as safe as other cars on the market.
---
3.

There are about 75,000 hospitalizations resulting from RV accidents every year.
(Fifth Wheel St.)
Besides deaths, there are about 75,000 hospitalizations that occur every year. This statistic also includes people who were hospitalized and then later died.
This number does vary somewhat from year to year. For instance, there were 70,000 people injured in 2003, which is a bit lower than the average.
All that said, this injury statistic is less than we find for other vehicles.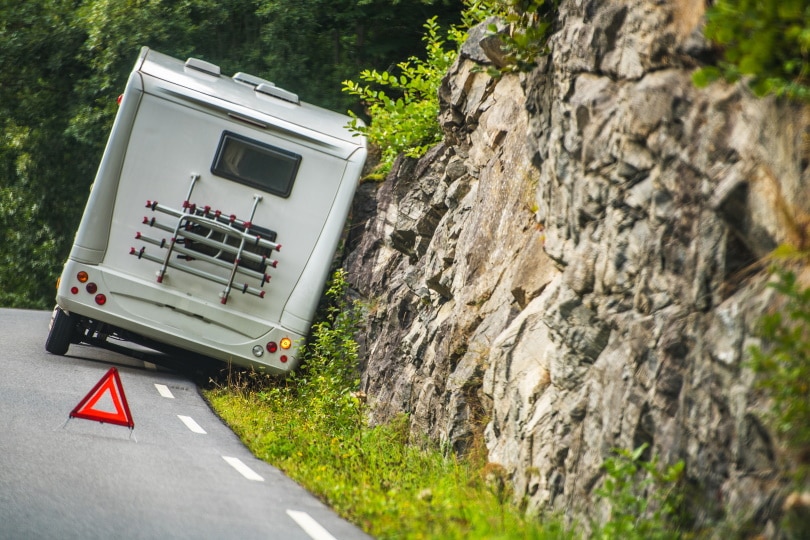 RV Accidents Caused by Trailer Sway
4.

On average, 500,000 accidents occur due to trailer sway each year.
(RV and Play)
There are slightly more accidents caused by trailer sway each year than there are injuries. It appears that at least some accidents caused by vehicle sway are minor and do not result in injury, especially when you take into account that many serious accidents had multiple injuries. This statistic proves that those who pull RVs behind their cars need to be extra careful when it comes to trailer sway.
Trailer sway occurs when the trailer literally sways, often occurring when the wind is blowing hard. Rarely does this actually make the trailer tip over and roll. However, it can cause it to brush up against passing cars and trucks, causing accidents.
Trailer sway can also occur when two trailers pass next to each other, as it causes a vacuum. It is easily the number-one cause of RV accidents.

RV Use and Ownership
5.

8.9 million people own an RV in the United States, with 30 million being considered RV enthusiasts.
(Beebe and O'Neil)
There are about 8.9 million people who own an RV today. 30 million people are considered enthusiasts, which means that they regularly rent RVs.
Based on this information, you can expect that there are plenty of people with RVs on the road each year, though the ownership of RVs is less than passenger cars.
However, it also means that there are fewer RV accidents simply because there are fewer RVs.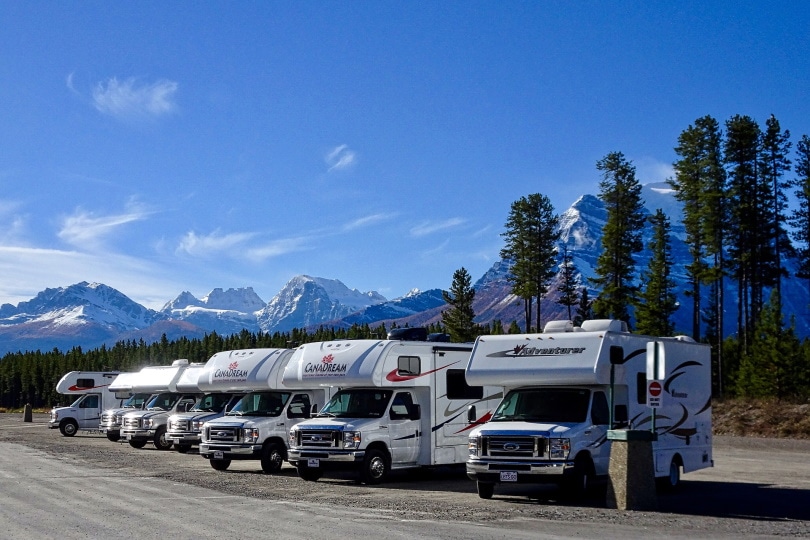 ---
6.

10% of all RV drivers are seniors.
(Fifth Wheel St.)
RVs are popularly purchased or rented by seniors over the age of 55. This statistic has certain implications. Seniors are more likely to have accidents due to weakening vision and delayed response times. They are also more likely to be injured in crashes, which significantly raises the injury statistic.
Keep this in mind when you're considering overall RV statistics.
---
7.

The popularity of RVs among those aged 21 to 35 has increased over the last few years.
(RV and Play)
Quite a few younger people are renting RVs these days. It isn't just seniors in RVs getting into crashes. Many 21- to 35-year-olds are driving RVs and crashing too.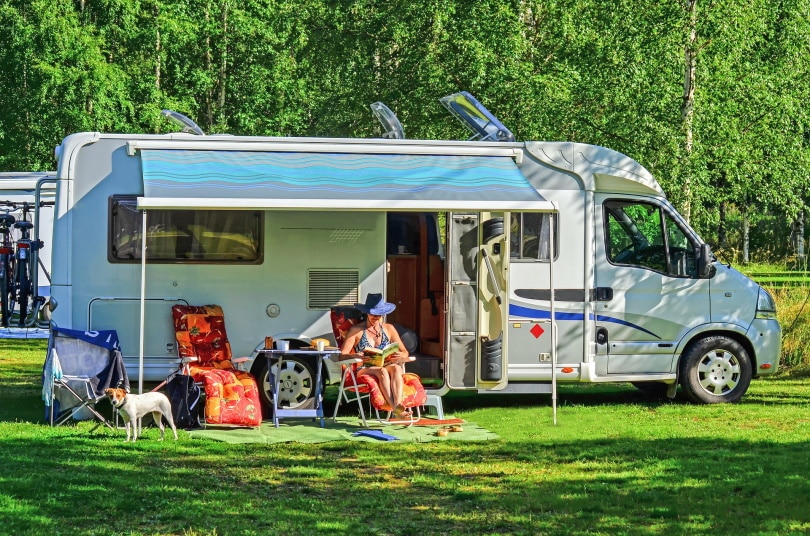 ---
8.

38% of RV drivers are millennials.
(RV and Play)
38% of RV drivers are millennials. They outnumber RV-driving seniors. Therefore, most RV accidents are not caused by seniors.
The mental image of most RV accidents usually features an older person driving an RV, but this obviously isn't reality based on these statistics.

RV Accident Injuries
9.

The number-one injury associated with RV accidents is a head injury. Fractures, cuts, facial injuries, and spinal cord injuries are the next most common.
(RV and Play)
The top injury caused by RV accidents is a head injury. Typically, this is caused when the crash causes someone to hit their head on something inside the vehicle. Fortunately, these injuries tend to be fairly minor.
Fractures, cuts, and facial injuries are also fairly common. Most of these occur due to the impact, which causes the person to hit something. Facial injuries usually occur alongside head injuries.
Spinal cord injuries are less common, but they do still occur. These usually caused by a trauma of some kind.

Frequently Asked Questions About RV Accident Statistics
Are RVs Safe in an Accident?
RVs are not completely safe in a crash, so they are like every other vehicle on the road. There are people who have perished in RV accidents.
That said, RVs do cause death less frequently than other cars currently on the road. They do seem to be safer than most other vehicles. However, no vehicle is completely safe, including those as big as an RV.
(Just Down Size)
Which Type of RV Is Safest?
There are several different types of RVs, with some types being safer than others. Class B vans are the safest choice for motorhomes. All these cars have stability control and frontal airbags, which helps them remain safe in a crash. Some are even available with extra features, like blind-spot warning and lane-keeping assist.
However, all types of RVs are decently safe.
(Consumer Reports)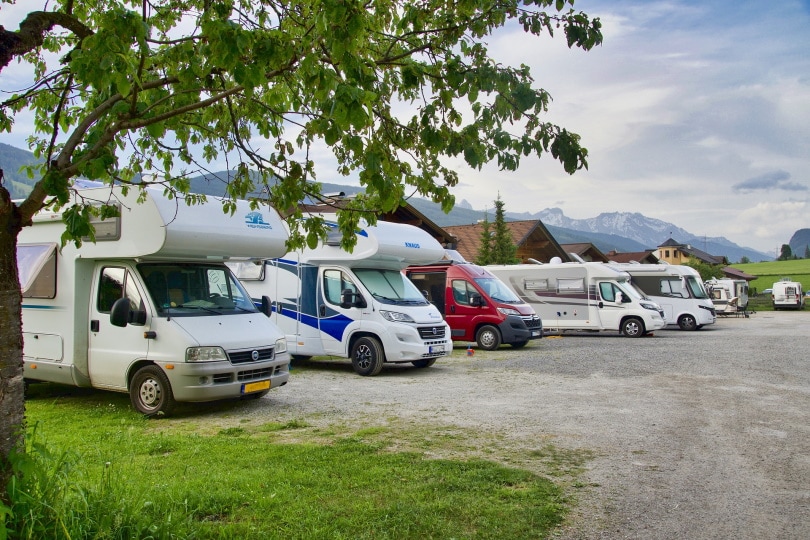 Are Fifth Wheels Safer Than Travel Trailers?
Fifth wheels are generally considered just as safe as a small travel trailer. They are easy to drive and have a great hitch location that makes them easier to maneuver as necessary.
While fifth wheels and travel trailers drive a bit differently, they are virtually the same when it comes to ease of driving. Therefore, they tend to have the same number of accidents.
(Camping World)
Are RVs Crash Tested?
Typically, RVs are crash tested as a frame, not necessarily as a whole unit. Crash testing a whole RV would be difficult and expensive.
The companies that create the "car" part of the RV are required to crash-test the vehicle. Therefore, all RVs are crash tested to some extent, though exactly how and when during the development process varies considerably.
(Classic Vans)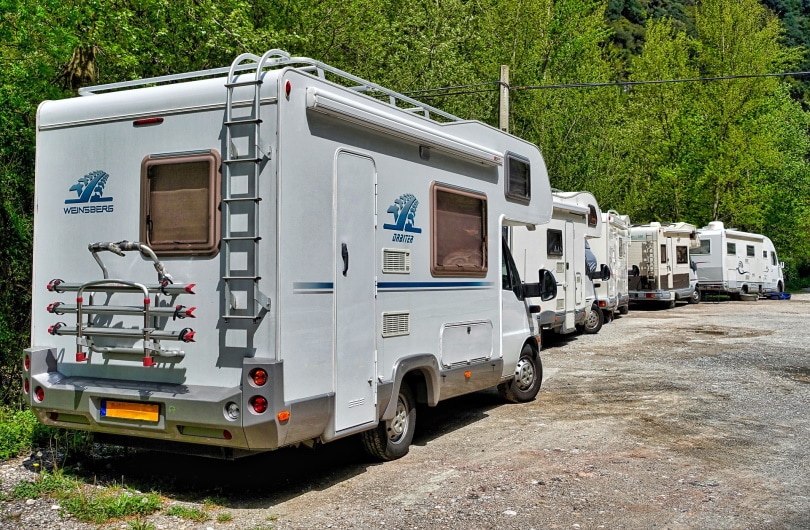 What Is a Risk With RVs?
There are a few things that you have to worry about with RVs that aren't necessarily problems with passenger cars. First, RVs are much larger than most other cars out there. Therefore, collisions can be deadly. Second, they have several large blind spots, which can cause accidents if the driver is not cautious.
For this reason, RVs are often considered by the general population to be more dangerous than cars. However, that isn't necessarily the case. The actual statistics of RV-related deaths and injuries are rather low, even compared to the average car.
(Leifer Law)
Are RVs Safer Than Cars?
Yes, statistics show that RVs are safer than cars. Fewer people die when riding in RVs than in cars, even taking into account the fact that fewer people drive RVs less often.
Specifically speaking, people in all vehicles combined die at a rate of 1.48 for every 100 million vehicles. On the other hand, there are only 0.44 deaths per 100 million RVs. Therefore, you're about three times safer in an RV than in most other vehicles.
Based on this information, RVs are much safer than other travel options out there, including passenger cars.
(Fifth Wheel St.)

Conclusion
RVs are not as dangerous as many people make them out to be. In fact, statistics show that many RVs are actually safer than most other vehicles out there. Based on this information, you don't have to worry about being more likely to crash or get injured when in an RV.
It is also a myth that RVs crash because they are mostly driven by seniors. While 10% of all RVs on the road are being driven by someone over 55 years old, three times that amount are being driven by millennials. Therefore, seniors do not drive most of the RVs out there or cause most of the crashes. (RV and Play)
You might also be interested in:
---
Featured Image Credit: Pixabay