Ryobi P107 Lithium-ion Battery Review 2023 – Pros, Cons, & Verdict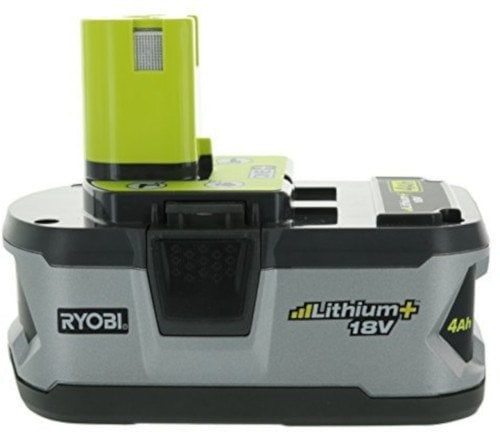 We give the Ryobi P107 Lithium-ion Battery a rating of 4 out of 5 stars. 
Build Quality: 3.7/5
Power: 4/5
Features: 4.6/5
Price: 3.6/5
Review Summary
Ryobi's P107 is an advanced lithium-ion battery that is part of the company's Ryobi One+ system. It will hold a charge four times longer than old-style nickel-cadmium batteries, and unlike other lithium-ion batteries, the P107 is designed to hold a charge in cold weather. It also comes with a fuel gauge so you know how much of a charge it has left. Prices for lithium-ion batteries have come down in recent years, but advanced models like this one still cost a pretty penny.
Ryobi P107 – A Quick Look
Pros
Holds a charge longer
Fuel gauge
One+ compatible
Designed to work in cold conditions
Specifications
Brand name: Ryobi

Model: P107

Type: Battery

Pool type: Lithium-ion

Output: 18v

Dimensions: 12 x 6 x 4 inches

Weight: 1 lb.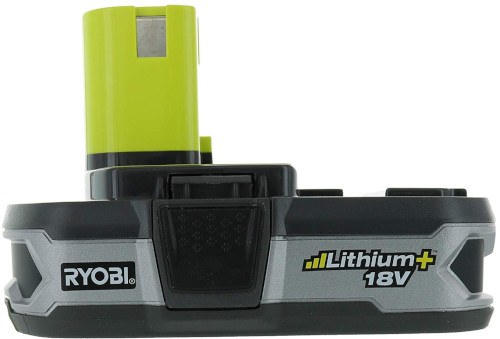 Fuel gauge
Using a battery without a charge indicator light is like driving a car without a fuel gauge. You probably have some idea of how long it can run without refueling, but the best indicator will be when it runs out of gas and stops working. The Ryobi P107 corrects that with a battery charge indicator that will give you a pretty good idea how much longer you can operate your tool before the juice runs out. This will let you know when it's a good time to swap out batteries or take a break to recharge the one you have.
Ryobi One+ versatility
The big thing about buying a Ryobi One+ battery is that you're not just buying to power one or two similar tools. You're investing in a power system that can provide energy to more than 100 tools of all kinds. It means purchasing fewer batteries, which can be pretty expensive and keeping power cords and chargers to a manageable number.
Fade-free power
Watching a battery lose its charge can be kind of sad. It's working and working and working and suddenly starts to slow down and die.  Finally, it gets to the point where it can barely do its job and you just have to give up on it until it's recharged. The Ryobi P107 comes with fade-free power, where it will pump out maximum power until completely exhausted. Never again watch your battery slow and begin wheezing like an old, mangy dog looking for a cold corner to die in.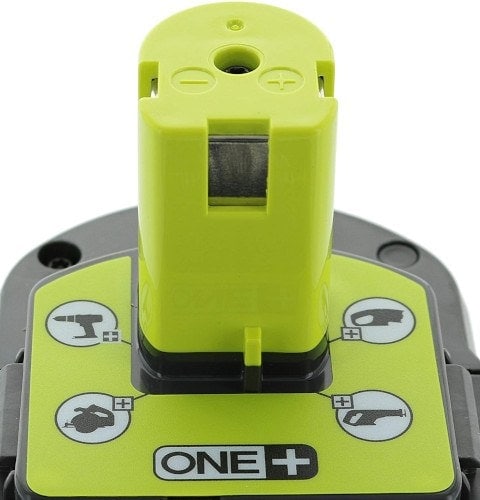 FAQ
What chargers is this compatible with?

First off, don't use any charger intended for nickel-cadmium batteries. Improperly charged lithium-ion batteries can damage the battery, or even worse start a fire in your house. Look for a dual-chemistry charger. The most popular chargers Ryobi sells are the P117 and P118.

What kind of warranty comes with this?

Ryobi extends a two-year warranty to all of its products, including every battery in its One+ system

How many amp-hours is this rated to?

1.5. Just be aware that while this is a great general guide, it can't account for more robust drainage from bigger tools that use more juice.
Conclusion
If you're looking for an advanced battery in Ryobi's One+ tool system, the P107 is a great choice. It improves upon old standard models with a fuel gauge and a design to keep its charge in cold weather, and it will crank out maximum power right up to the point where the battery runs out of juice. Prices for lithium-ion batteries, in general, have fallen pretty sharply the last few years, but this one will set you back. Still, if you're looking to invest heavily in the Ryobi One+ tool system, it's probably not a bad idea to spend a little upfront on really good batteries.

You might also be interested in these Ryobi reviews: