Ryobi P514 Cordless Reciprocating Saw Review 2023 – Pros, Cons, & Verdict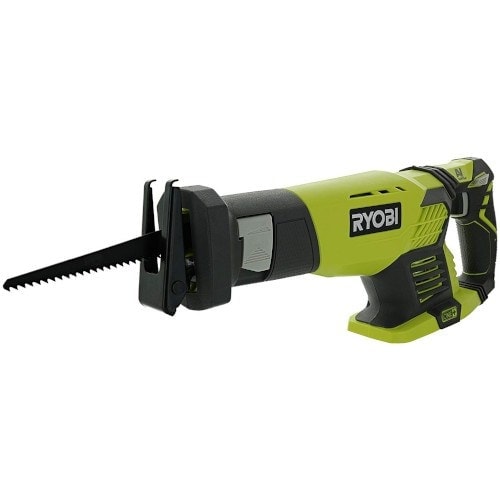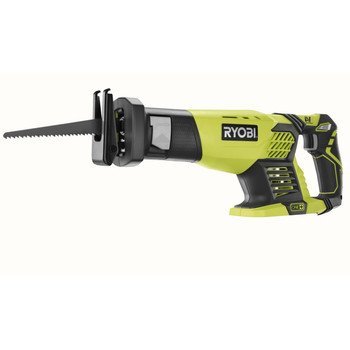 We give the Ryobi P514 Cordless Reciprocating Saw a rating of 4 out of 5 stars. 
Build Quality: 4.5/5
Power: 3.3/5
Features: 4.3/5
Price: 4/5
Review Summary
Capable of 3,100 strokes per minute, Ryobi's P514 reciprocating saw is powerful enough to slice through a 2×4 while still designed to be as comfortable after three hours of use as at the start of the day. With a variable-speed trigger, you can start slow and work your way to full tilt with just your trigger finger and its battery operation means you can saw without fear of being tangled in a power cord. That battery holds its power a little and if put to hard use will prompt you to swap out batteries pretty quickly. We do like the price, however, especially since being a part of Ryobi's One+ universe means that it's compatible with the same power source as more than 100 other tools.

Ryobi P514 – A Quick Look
Pros
Ergonomic, comfortable design
Ryobi One+ compatible
Specifications
Brand name: Ryobi

Model: P514

Type: Reciprocating saw

Power source: Battery

Dimensions: 17 x 7 x 4 inches

Weight: 4 lbs.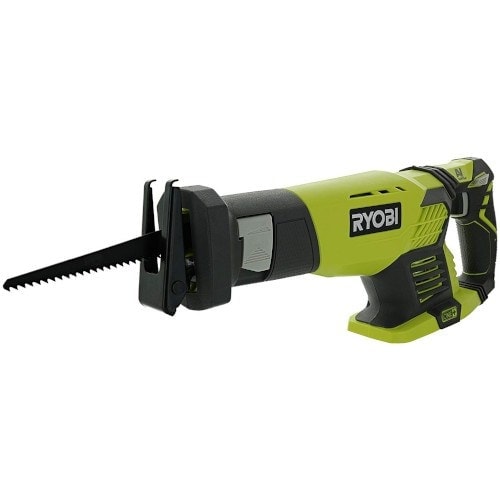 Trigger control
Some projects go better if you start right in at maximum speed. Other projects go better if you start slowly and build to maximum speed as soon as the blade gets set. This is something that gives the old hand saw some value in your workshop. Ryobi's P514 also offers that advantage with a variable-speed trigger that allows you to control the speed of your blades with your trigger finger. Start slowly to dig a groove that holds your blade in place and once you have it, push all the way down to get the P514's full 3,100 per minute stroke potential.
Part of a big tool family
As part of Ryobi's One+ family of tools, the P514 is compatible with the same power source as more than a hundred other tools, from old nickel-cadmium batteries to the latest in lithium-ion technology that can deliver advanced power for hours. It also means you save money buying new batteries for each new tool, and spares you the headache of finding a battery compatible with the tool you need at that moment.
Designed with comfort in mind
Ergonomically built with contoured angles and rubber grips, the P514 will provide you with a day's worth of work without putting a day's worth of stress on your hands and wrists. It rests comfortably in your hands and is light enough that you'll think you're having fun while sawing instead of doing work.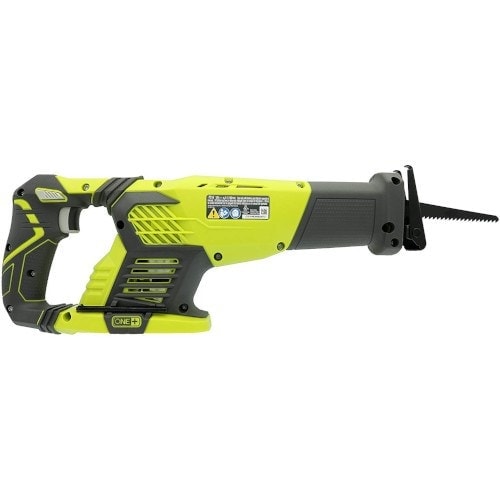 FAQ
What is the maximum speed of this saw?

The P514 is capable of cutting speeds of up to 3,100 strokes per minute.

How is the warranty for this product?

All products of Ryobi's One+ power tool line come with a standard three-year manufacturer's warranty.

What kinds of materials can this saw cut through?

Wood, plastic, PVC and soft metals.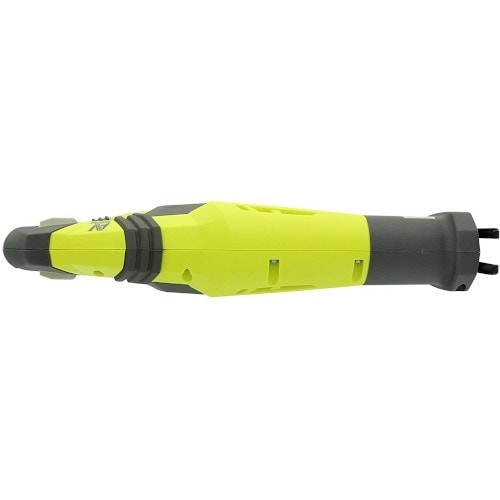 Conclusion
Ryobi's P514 is a great reciprocating saw for a home hobbyist who prides convenience over raw power. As part of Ryobi's One+ tool system, it taps into a power source compatible with more than 100 tools. That makes what is already a pretty affordable purchase even better, and makes management of the workshop more efficient. Like a saw, its variable-speed trigger allows its operator to start slow and build to its maximum 3,100-stroke speed. It's also designed for comfortable use. Because it uses a battery, it's not as powerful as other saws on the market and pressing down on the trigger will empty the battery pretty quickly. Still, it's hard to beat the ease and versatility of this saw.

You might also be interested in these Ryobi reviews: