Ryobi P515 Cordless Reciprocating Saw Review 2023 – Pros, Cons, & Verdict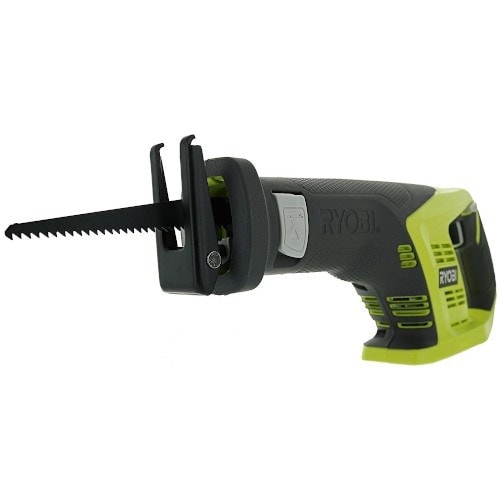 We give the Ryobi P515 Cordless Reciprocating Saw a rating of 4.3 out of 5 stars. 
Build Quality: 4.6/5
Power: 3.8/5
Features: 4.3/5
Price: 4.5/5
Review Summary
Perfect for working overhead, Ryobi's P515 is lightweight, battery operated and has rubber overgrips so it won't slip even when wet or you're fatigued. It's also priced with budgets in mind and if you already have other tools in the Ryobi One+ family, then you'll also save in not having to buy batteries or chargers. It is a little underpowered compared to models from competitors, and even as the lack of power cord makes it a highly mobile tool option the batteries will also drain pretty quickly if the P515 is put to hard use.
Ryobi P515 – A Quick Look
Pros
Lightweight
Affordable
Easy blade changed
Ryobi One+ compatible
Cons
Not as powerful as competing models
Specifications
Brand name: Ryobi

Model: P515

Type: Reciprocating saw

Power source: Battery

Dimensions: 15 x 6 x 6 inches

Weight: 4.45 lbs.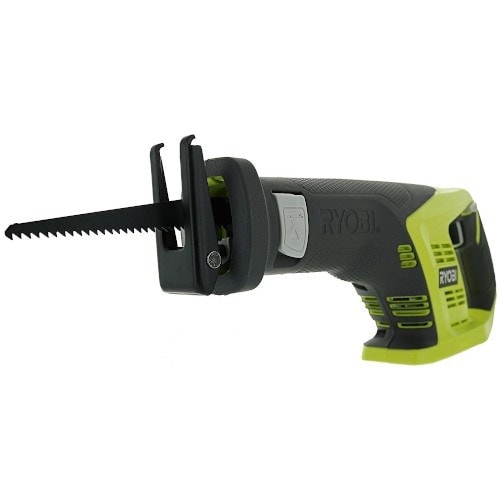 Perfect for mobility
Lightweight and without a power cord to get snarled on trees, rocks or other protrusions, the P515 is perfect for working into hard-to-reach places and especially overhead. It's also got a rubber overgrip so that if you get a bit fatigued holding it over your head that it won't slip as easily. Plus, you don't have to let go to moderate the power. You can just do that through trigger control.
Variable speed trigger
Controlling the speed of your saw with the trigger means being able to start slow before working up to the P515's top speed of 3,100 reciprocations per minute. That means that by adjusting how tightly you press the trigger, you can get your blade set before you ratchet up the blade action. That makes for more comfortable, faster, more accurate cuts with less worry that the blade will skip across your cutting surface.
Part of the Ryobi One+ family
The P515 doesn't come with batteries, but that doesn't mean you have to buy them separately. If you've already got tools compatible with Ryobi's One+ system, you've already got a power source for this reciprocating saw. Being a part of the One+ family means sharing a power source with more than 100 tools. That means fewer power cords and batteries to look through when you want to get to work. It also means buying fewer batteries to power your tools.
FAQ
How much power cord comes with this pool cleaner?

Ryobi's standard warranty for all of its 18v One+ tools is a three-year manufacturer's warranty.

What kind of blade can you use with this?

Any blade that is compatible with reciprocating saws.

What is the fastest speed cutting that this saw can achieve?

The P515 maxes out at 3,100 strokes per minute.
Conclusion
Lightweight and designed for portability, Ryobi's P515 is perfect for working overhead or in hard-to-reach spaces. Its battery operation means you won't get tangled up in a cord and its rubber overgrip means it won't slip. Plus you can control the speed with your trigger finger rather than by a dial you have to set separately. It's also got a sticker price that most people will love and even more so if they've already got batteries and chargers compatible with the Ryobi One+ tool universe on hand. Because it works by battery, it's a bit underpowered compared to other reciprocating saws and heavy use to knock the battery out pretty quickly. Still, for a battery-operated reciprocating saw, Ryobi's P515 packs enough punch to make it worthwhile for everyone.

You might also be interested in these Ryobi reviews: