10 Safest Cities in Massachusetts (2023 Update)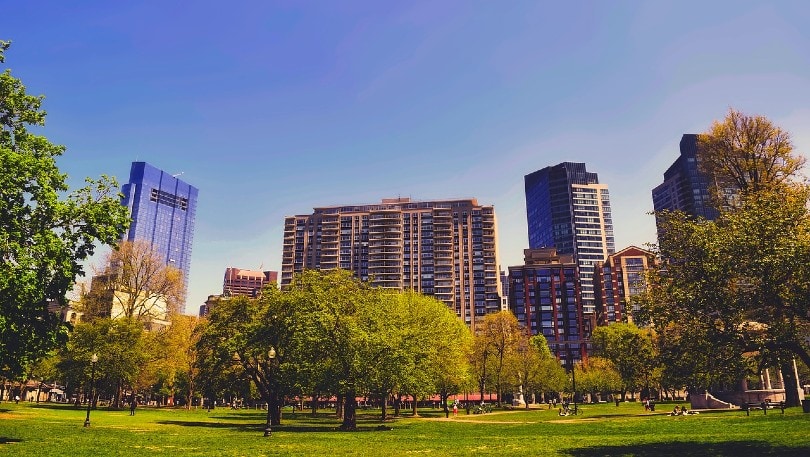 Note: This article's statistics come from third-party sources and do not represent the opinions of this website.
Massachusetts has some of the safest cities in all of the United States. In fact, Massachusetts holds both the safest city and the second safest city in the entire country. That is no easy feat to accomplish. The prevalence of abundantly safe cities in Massachusetts makes this list not only a list of the state's safest cities but is also a list that includes some of the safest cities anywhere.
For the purposes of this article, we have pulled raw data from both the Massachusetts State Police and the FBI databases and used that in conjunction with safety ratings provided by the data tracking website Background Checks for a complete overview.
There is no shortage of safe, crime-free cities in the state of Massachusetts, but here are the 10 safest cities in the state this year.
Top 10 Safest Cities in Massachusetts:  A Quick Look
1.

Hopkinton, MA
Population: 18,585
Annual reported incidents of violent crime: 0
Household income: $157,306
Hopkinton was recently named America's safest city, which, naturally, also makes it Massachusetts' safest city. The crime rate in Hopkinton is nearly zero, and there were no reported incidents of violent crime. Those kinds of numbers are usually reserved for much smaller cities, but Hopkinton is a reasonable size which makes the accomplishment that much more impressive.
Hopkinton is located between Worcester and Boston and is next to nearby Framingham. It has an average household income that is over twice that of the national average, which is one of the reasons that crime rates are so low. High household income strongly correlates to lower crime rates. Hopkinton lies in a highly urbanized area populated by upper-middle-class families.
Unfortunately, with crime rates so low in Hopkinton, the only direction to go is up. Crime is rising nationwide, but Hopkinton is not expected to see any measurable spikes in crime in the coming year. Hopkinton is slated to retain its reputation as having stunningly low crime rates, barring any unforeseen tragedies.
---
2.

Franklin, MA
Population: 33,149
Annual reported incidents of violent crime: 2
Crime rate: 7.5 per 1,000 people
Household income: $148,748
Coming in just behind Hopkinton on the list of America's safest cities is Franklin, Massachusetts. Franklin has a disadvantage being considerably larger than Hopkinton. Larger towns often produce higher crime rates, but despite having over 33,000 citizens, Franklin was named one of the top two safest cities in all of the United States.
Franklin lies between Boston and Providence and is nearby some of the other cities on this list, including Hopkinton. The poverty rate in Franklin is just 4% making it one of the safest and most affluent cities in Massachusetts. This area is the focal point for safety in the state and is home to a good number of the towns on this list.
Franklin projects to continue to have record-low crime rates. The areas surrounding Franklin continue to report similar trends of declining crime. Crime of all kinds is on the decline in this area of Massachusetts and Franklin stands to benefit from that going forward.
---
3.

Bedford, MA
Population: 14,193
Violent crime rate: 0.5 per 100,000 people
Household income: $114,676
Bedford has made great strides in the safety department over the past few years. On the list compiled by Safewise, Bedford jumped five spots from number 13 to number 8, largely driven by a steady drop in violent crime rates and personal crime rates. The personal crime rate dropped from 4.0 in 2019 down to an estimated 2.7 in 2021, a decline of one-third.
That trend is projected to continue in the coming years. Bedford is located northwest of Boston and is firmly located in the urbanized Boston suburbs, which continue to grow in wealth and safety. Bedford is an interesting case as it continues to post reliable declines in crime rates even as crime rates around the nation continue to rise year over year since 2019.
---
4.

Shrewsbury, MA
Population: 37,983
Annual reported incidents of violent crime: 4
Violent crime rate: 0.1 per 100,000 people
Household income: $97,365
Shrewsbury lies just a few miles northeast of Worcester, Massachusetts, and boasts some of the lowest crime rates in the nation. The violent crime rate for the past 3 years has stayed flat at an impressive 0.1. The town boasts nearly 40,000 people and only had four recorded incidents of violent crime in 2019, according to the FBI database. That is remarkable.
Like many cities on this list, Shrewsbury has excellent schools and an above-average household income. Education and income both play significant roles in keeping crime rates down in specific neighborhoods. These factors do not look to be changing any time soon.
Shrewsbury is a quaint suburb of Worcester and continues to lead the way for suburbs staying on top of violent crime. A historic wave of violent crime has not reached Shrewsbury, and the rate continues to remain low and looks to remain low long into the future. Because of the schools, suburban infrastructure, and low crime rates, Shrewsbury is a great town to buy a house and raise a family.
---
5.

Weston, MA
Population: 12,138
Annual reported incidents of violent crime: 9
Safety index: 0.91
Weston makes this list due to its chart-topping safety index rating. The rating was compiled by companies that run background checks for things like job applications, firearms purchases, and other things. They took a host of crime metrics, along with the data they have on background check information, and compiled a rating. The rating is out of 1, with 1 being the highest. The higher, the better. Weston had the best safety index rating at 0.91.
Weston is a small suburb of Boston that is home to the wholesome Spellman Museum of Stamps and Postal History. Weston keeps its population low because it has an extremely high rate of greenspace retention. It has one of the lowest population densities in the Boston area. Much of the land has been dedicated to parks, trails, museums, and more. These amenities and residential philosophy have caused Weston to remain a quiet suburb with very low crime rates.
Low growth means that Weston is expected to stay small, quiet, and largely crime-free going forward.
---
6.

Clinton, MA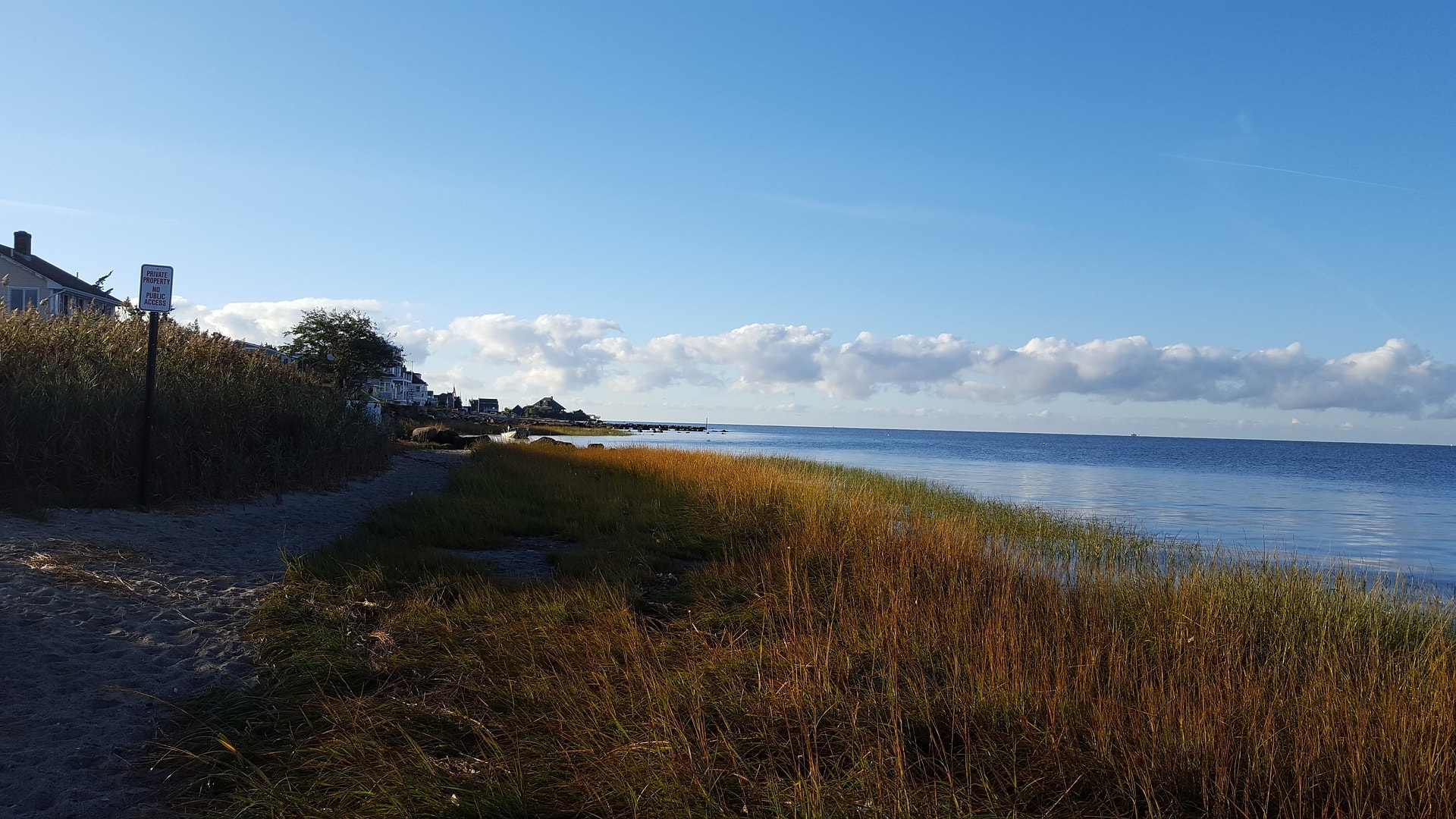 Population: 13,964
Annual reported incidents of violent crime: 4
Safety index: 0.9
Clinton is unique on this list because it is one of the only towns listed here, not a suburb of Boston. Clinton lies on the banks of the Wachusett Reservoir and is nestled in a sleepy area of the state north of Worcester.
Clinton comes in with the second-highest safety index rating. It loses out to Weston by just 0.01. It still posts an impressive 0.9 safety index rating which nearly ties it for first place. There were only four reported incidents of violent crime logged in 2019. According to the latest census data, Clinton has a moderately sized population of just under 14,000.
This small town has few landmarks but is home to an old, abandoned train tunnel, a museum of Russian icons, and a smattering of parks and green spaces. While there is not much going on in Clinton, I'm sure the residents there prefer it that way.
---
7.

Milton, MA
Population: 27,471
Annual reported incidents of violent crime: 11
Household income: $127,448
Milton is located south of Boston nearby the banks of Massachusetts Bay. Milton makes this list not only because of its low violent crime rates but because it has seen a steady decline in property crime, personal crime, and overall crime. These positive crime trends have boosted Milton's profile as one of the safest cities in Massachusetts and one of the safest cities in the country.
Crime rates declined from 7.8 in 2019 to just 2.2 in 2021. That is a decrease of 5.5 points. That translates to a 72% drop in crime rates. That is highly impressive and a trend that is slated to continue into the near future and, hopefully, well beyond.
The students of Curry College, located in Milton, benefit from the low crime rates and the high average household income. Colleges can sometimes negatively impact crime rates, but that does not seem to be the case here.
---
8.

Westford, MA
Population: 24,403
Violent crime rate: 0.4 per 100,000 people
Household income: $125,143
Westford is a town in Middlesex County located 40 minutes from Boston and minutes to nearby Lowell. Westford has very low crime rates and very high income. Just 1% of the town's population lives below the poverty line, which is far above the national average. The prime location in Middlesex County and the extraordinarily low poverty rates keep Westford safe.
Westford lies on an old railroad and still sees freight trains rumble through town each and every day as freight travels from Boston north into rural New England.
Westford is no stranger to praise. In 2013, CNN named it one of the best places to live in America. It came in at number 11. It does not seem like much has changed since then. Westford continues to be a safe, reliable city.
---
9.

Wayland, MA
Population: 13,891
Annual reported incidents of violent crime: 0
Safety index: 0.87
Wayland is yet another Boston suburb making up the safe areas around the city proper. Wayland makes this list for the fact that it posted the rare zero for violent crime incidents. Even the smallest, safest cities have a hard time going an entire year without a single incident of violent crime, but that is exactly what Wayland managed to do. The complete lack of violent crime in Wayland is reflected in its safety index score of 0.87, making it one of the top five safest cities in the state based on that metric.
Wayland has been around for a long time. It was incorporated in 1780, and since then, it has managed to stay a small, picturesque town outside of Boston. The population started at around 1,000 and has gradually grown over the centuries. However, it never exploded in growth and still maintains its small stature and high safety marks.
---
10.

Reading, MA
Population: 25,305
Annual reported incidents of violent crime: 3
Violent crime rate: 0.1 per 100,000 people
Household income: $112,634
Reading has one of the lowest violent crime rates in the nation. With a nominal 0.1 violent crime rate and only three reports of violent crime in 2019, Reading is a poster child for safety. That crime rate is derived from the fact that it only had three reported incidents of violent crime in 2019, according to publicly available information provided by the FBI.
Reading is a suburb of Boston and lies directly north of the city before the burbs thin out around the state line. Not only is Reading safe, but it is also one of the oldest cities in America. Reading was first settled in 1644. There is no way to know if it had such low crime rates over the past 350 years, but today, it is a quiet, safe city.
How to stay safe in Massachusetts
Staying safe in Massachusetts is very easy. It is one of the safest states in the country and many of its small communities are quiet and free from violent crime. The best way to stay safe in Massachusetts is to avoid areas where crime is the highest. There are pockets of Boston that do have high crime rates that are best to be avoided. Knowledge of any area is key to knowing which places are safe and which areas should be avoided.
The other way to avoid crime is to not make yourself a target. Do not leave your car unlocked, do not keep valuables on your person, and do not go into unfamiliar neighborhoods without a valid reason. According to state law enforcement, most crimes are crimes of opportunity. If you remove the opportunity many times, you'll remove the possibility of a crime happening to you.
Crime trends for 2023
Unlike many regions of the country, the crime rates in the Boston suburbs are projected to stay low. There have been no major changes to the demographics of the area that would point to an expected increase in crime rates. In fact, crime rates in many cities on this list continue to fall year over year going back two, three years. That trend could continue, but as some of these communities bottom out for crime rate, there is potential for small spikes in crime to cause a rise in the crime rates.
Conclusion
Massachusetts is an extremely safe state. Its cities regularly appear on the lists of the best places to live in America and on the lists of the safest cities in the country. Many of these towns are located in wealthy Boston suburbs that have great schools, low poverty, and a high cost of living. These trends have kept the crime rates noticeably low. The crime rates of the towns on this list are far below that of the national average, and they hope to keep it that way.
---
Featured Image Credit: 12019, Pixabay