5 Best Makita Impact Drivers of 2023 – Top Picks & Reviews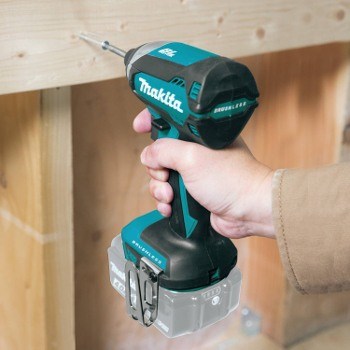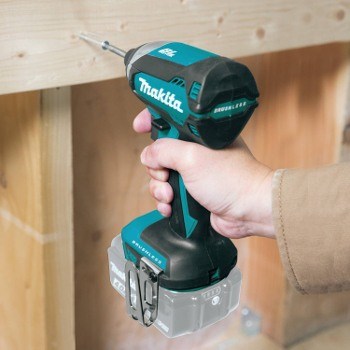 If you are familiar with power tools at all, you are probably also familiar with the prominent brand, Makita. And if you are familiar with Makita, you are probably also familiar with the fact that they make some really good stuff.
They also make a lot of stuff. If you are in the market for an impact driver and you have even decided that you know that you want a Makita model, the fact remains that you still have some work ahead of you.
The good news? We did it for you. We have taken a look at all of the Makita impact drivers out there and identified the five best options on the market. We did the tests, studied the product line, and assembled everything that we learned in this guide.
Now all that is left for you to do is sit back, relax, and enjoy these reviews!
---
Our Favorite Models Compared in 2023:
Rating
Image
Product
Details

Best Overall

Makita XDT111

Lightweight
Ergonomic
Great Motor
CHECK PRICE

Makita CT322W

Comprehensive Set
Lightweight Design
Ergonomic
CHECK PRICE

Best Value

Makita XDT13Z

Best for the Money
Good Motor
Ergonomic
CHECK PRICE

Makita XDT08Z

Quality Makita Design
Efficient BL Brushless motor
Compact design
CHECK PRICE

Makita DT01ZW

Compact
Variable speed
CHECK PRICE
The 5 Best Makita Impact Drivers – Reviews:
1.

Makita Impact Driver Kit XDT111 – Best Overall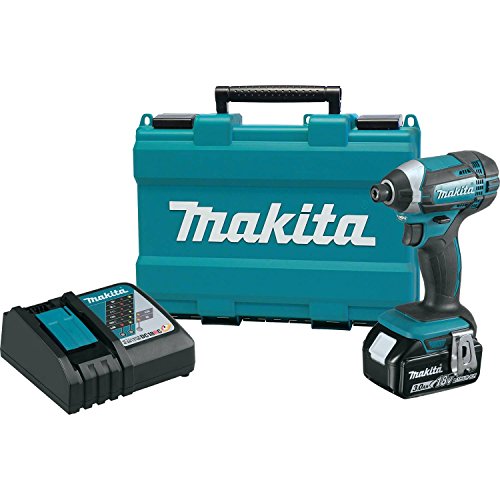 In first place, we have the Makita XDT111, a comprehensive kit that will provide you with everything that you need to tackle a wide range of tasks and jobs.
There is a lot to like here. This driver is compact and lightweight, weighing just over three pounds, which will serve both to give you easy access to tight places and to reduce fatigue during long hours on the job.
The design of the unit itself is also optimized to be ergonomic to ensure that using the XDT111 is always comfortable.
Perhaps most importantly though, it also just performs well. It's powerful, with a variable speed motor that delivers between 0–2,900 RPM, and it even features an LED light that will make it a lot easier to work in darkened spaces.
Last but not least, we also just weren't able to detect many problems with the unit. One of the things that we noticed is that it is a little bit easier than we would have expected to strip screws. This is an issue that users will probably be able to adjust to after getting used to the tool.
Other than that, it's a great buy that most people will appreciate and takes our top spot as the best Makita impact driver this year.
Pros
Lightweight
Ergonomic
LED light
Great motor
Cons
Notably easy to strip screws
---
2.

Makita Impact Driver Combo Kit (CT322W)
In second, we have the CT322W combo kit—a perhaps even more comprehensive package that will do well to serve the needs of anyone looking get a complete set up.
The first thing that most shoppers are going to notice is that this package comes with a drill and a flashlight in addition to the driver. If you don't already have a drill, this would be a great way to get one.
But in addition to being comprehensive, these tools are also just high-quality. They feature the same ergonomic, lightweight design that we appreciated in the last unit, and they even feature the quality motors that will make most jobs quick and easy.
That said, we did notice a couple of issues. For one thing, this is the most expensive set on the list, which means if you are trying to stick to a budget, you may want to look elsewhere.
We also noticed that the lightweight design seems to have come at the cost of ruggedness. These tools are not quite as durable as some of the others that we'll look at today, which will be frustrating for people that need them for heavy-duty use.
This aside, it's a great set that many shoppers are sure to appreciate.
Pros
Comprehensive set
Lightweight design
Ergonomic
Cons
Pricey
Lacking in durability
---
3.

Makita 18V Impact Driver XDT13Z – Best Value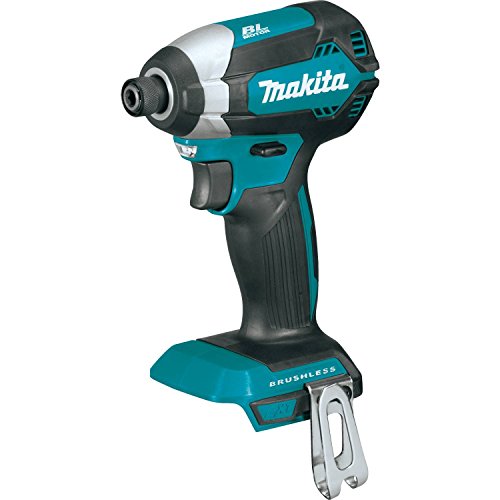 In third, and in our best impact driver for the money category, we have the Makita XDT13Z —an affordable option that shoppers looking to save a few dollars may gravitate to.
What we liked most about this tool (besides the price) is that in addition to being economical, it is also high performing. Like the majority of Makita's impact drivers, it has the ergonomic and lightweight design that we appreciated in our top two choices, and it even boasts a great motor, which is never a given when looking at a tool in this price range.
In this instance, the brushless variable speed motor can produce a rotations per minutes range of 0–3,400, while also delivering 1,500 pounds of torque.
The only negative thing that we can say about this option is that it is a bare-bones tool. You aren't getting any of the carry cases, accessories, or any add ons that we saw in the last couple of sets.
This aside, it really is an excellent buy for the money.
Pros
Best for the money
Good motor
Ergonomic
---
4.

Makita Impact-Driver XDT08Z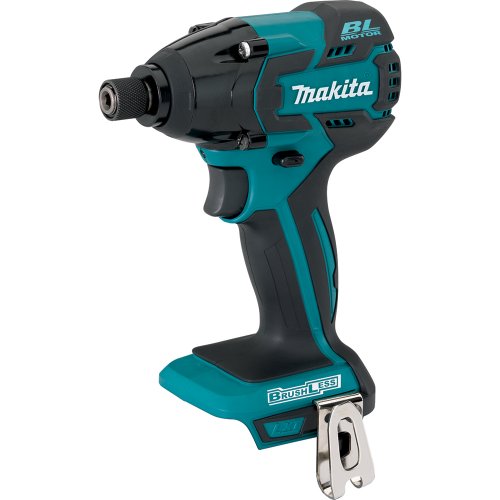 For our penultimate pick, we have the Makita XDT08Z. Admittedly, this package isn't as exciting as some of the others that we have looked at, but that isn't exactly the tool's fault.
The impact driver itself is pretty solid, with a design and features similar to those of the other options that we have seen and admired.
The bigger issue is the package itself. All you are getting is the tool. No charger, no battery, no bits. If you already have all of those things on hand, this isn't going to be a problem, but if you don't, choosing the XDT08Z is going to require a lot of extra spending.
We also noticed that it isn't extremely durable, which will eliminate it as an option for people that need the driver for heavy duty use.
Cons
Many extra purchases necessary
Lacking in durability
---
5.

Makita Impact Driver (DT01ZW)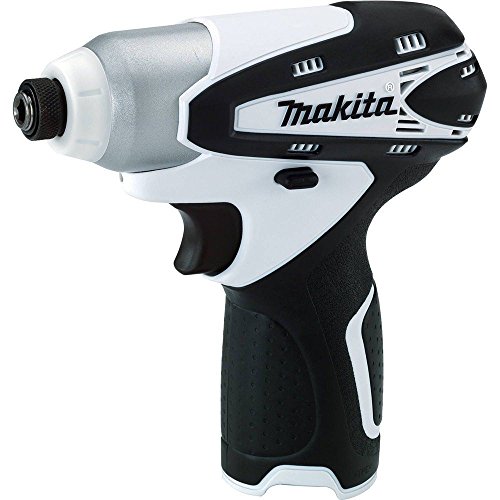 Last, and regrettably least, we have the Makita DT01ZW—an option that, unfortunately, lacks the high level of quality that we have come to expect from Makita tools.
First, the good. The DT01ZW is extremely compact, which means that it will be a good option for anyone that really needs to get into tight spaces.
The issues lie in performance. The fact of the matter is that, while being similar in price to many of the other drivers that we have looked at today, it is also less powerful, less durable, and less versatile.
On its own, this isn't necessarily a terrible tool, but almost all shoppers will be better off with something else from our list.
Cons
Lacks power
Lacks durability
Lacks versatility
---
Buyer's Guide – Choosing the Best Makita Impact Driver
If you have read the reviews but still find yourself unsure of which option is going to be right for you, then we can lend a hand. Read on for a few buying considerations that will make choosing the right impact driver for your needs an easy task.
Size
Impact drivers are generally pretty compact but there are, nevertheless, various sizes that you will encounter as you explore the market.
Ideally, you are going to want to get something that is as compact as possible. There are several reasons for this.
For one thing, you want to be able to easily access tight spaces, and a compact unit is going to help you accomplish that.
The other thing to consider is that more compact options are also generally going to be of a lighter weight, which should reduce fatigue as you work.
Price
Impact drivers are a tool that does not have to set you back a ton of money. As you saw from today's guide there is a pretty wide range of prices associated with this tool, and you can definitely find something out there that delivers quality without breaking the budget.
To get a good deal, you are first going to need to inventory what you hope for the impact driver to accomplish. Do you need a lot of power? A lot of accessories?
These things will cost a little bit more, but they will also make your work a little bit more versatile. On the other hand, if you only need a basic range of functions, you are probably going to find that it isn't very difficult at all to something that suits your budget.
For the perfect blend of value and quality, we strongly recommend taking a look at our best for the money pick.
Accessories
In the last heading, we mentioned that adding accessories to an impact driver is generally going to make it more expensive. And this makes sense, right? Generally speaking, you have to pay more to get more.
However, there is actually a lot to be said for buying an impact driver kit, rather than just the basic unit itself.
Chances are that if this is a tool that you are going to be using a lot down the road, you are going to encounter the need for additional attachments and other accessories.
If that does happen, you are probably going to find that it is more economical to get them in a bundle with the impact driver itself than it would be to buy each accessory individually.
Final Verdict
And, that is that! You have read your reviews of Makita impact drivers, and now you are going to have to make a decision. Which of these high-quality options is going to be right for you?
While we can't tell you how to spend your money, we can help by reminding you that we do have a couple of specific recommendations. Shoppers that are looking for the highest levels of quality will find it in our top choice for today, the Makita XDT111 Impact Driver Kit.
On the other hand, if you are more interested in saving a few dollars, you will probably be better served by our best for the money pick, the Makita XDT13Z 18V.
But hey, these are just our recommendations. Now that you have read our guide and familiarized yourself with the world of Makita impact drivers, you can make your own informed buying decision.
More buying guides like this: