15 Surprising Small Business Statistics and Facts: 2023 Update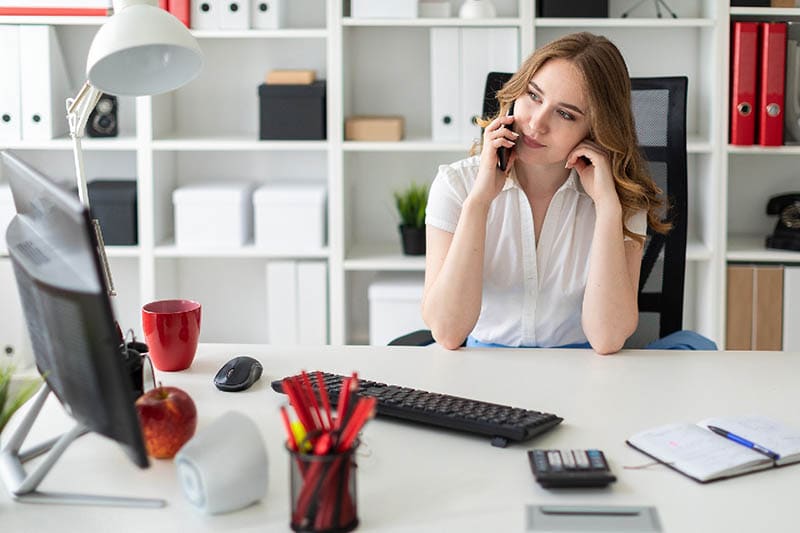 Note: This article's statistics come from third-party sources and do not represent the opinions of this website.
Small businesses make up a gigantic part of the world's economy, and the US is at the forefront of this ever-growing trend. Food delivery services, construction companies, and real estate agencies are just some of the areas where small businesses have a strong foothold. So, how is this huge sector doing? What are the biggest concerns for the owners?
How big was the impact of the COVID-19 pandemic? What percentage of these enterprises is owned by women? To answer these questions, we researched statistics from government sources and independent agencies and cross-checked the data for the most accurate results. Next, we divided the list into three major groups: general statistics, age, race, demographics facts, and predictions/expectations for the industry.
Click below to jump ahead:
The 15 Small Business Statistics
General Small Business Statistics and Facts
1.

Small businesses account for 44% of economic activity in the United States.
(SBA)
The US is a big country with a strong economy and small businesses make up 44% of the economic activity in the country. However, if we take the period from 1998 to 2014, we'll see that their share of the GDP has dropped from 48 to 43.5%. On the bright side, in these same 16 years, the amount of small business GDP has grown by 25%, or 1.4% annually (versus the 2.5% annual growth of large businesses).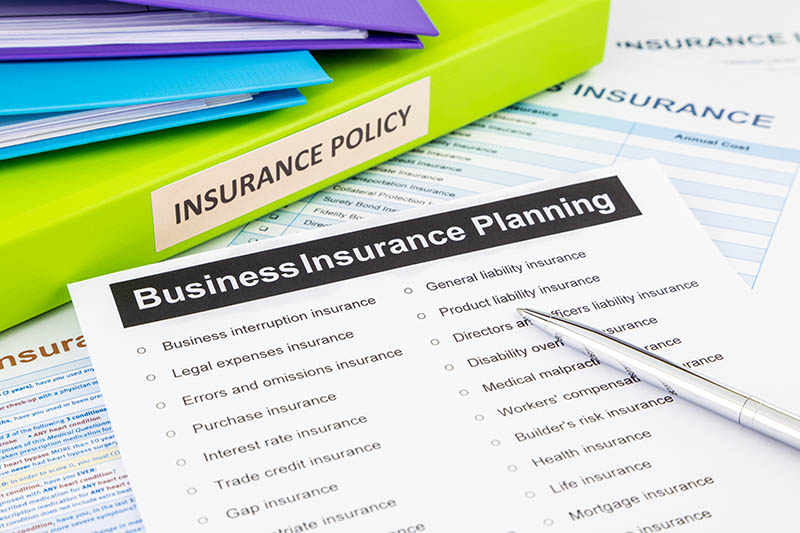 ---
2.

In 2022, 40% of small businesses named cyber incidents a major concern; 32% cited supply chain interruptions.
(Statista, Forbes, Advisor Smith)
What's the biggest nightmare for small companies around the globe? This might come as a surprise, but 40% of responders in a recent survey called cybercrime and data breaches a leading risk. Supply chain interruptions were another major concern (cited by 32% of small business owners). In 2021, cyber-attacks hit 42% of small businesses; 69% are worried about potential upcoming attacks.
And, 72% of the people that run these companies have implemented measures against hacker attacks.
---
3.

In 2022, inflation was the biggest challenge for 32% of small businesses in the US, an 18% increase over 2021.
(NFIB, Statista)
And if we look at the data collected from US-based small companies, we'll see that 32% are heavily infected by inflation (37% in July 2022, the highest percentage since 1979). They're calling it the biggest problem that's making it really hard to run a successful business. In 2021, the situation was significantly better (only 18% were complaining about the rising inflation).
The second most important issue is the quality of labor (reported by 21%, an 8% decline over 2021's 29%). Taxes, cost of labor, and government regulations follow.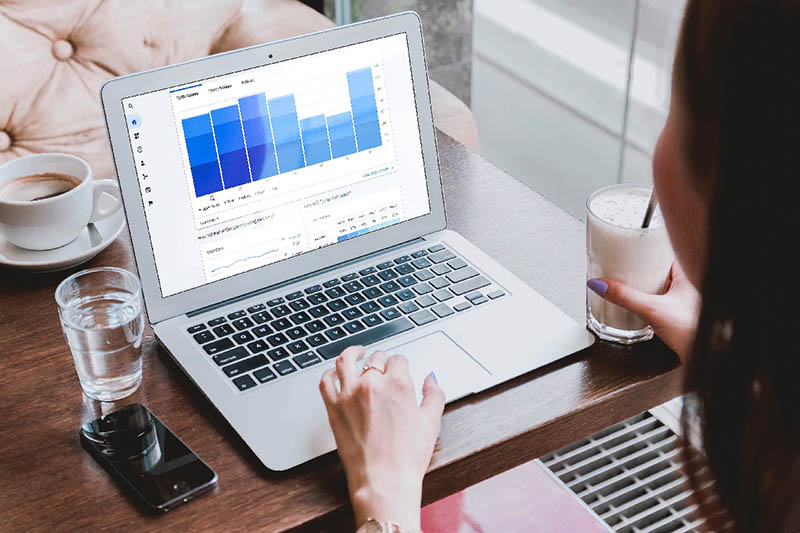 ---
4.

In May 2020, 23% of small businesses in the US had to close due to COVID-19 limitations.
(Zippia, Statista)
The 2020 pandemic took its toll on every major aspect of our lives, including, of course, the economy and both small and large businesses. Nearly 1/4th of small companies had to close up shop: they went bankrupt because of the strict regulations implemented by the government. However, 1.7% of business owners managed to use the pandemic to their advantage and increase profits.
---
5.

44% of small business owners in the United States had a hard time filling job openings in 2022.
(NFIB)
Nearly half of small-scale companies in November 2022 (44%, to be exact) failed at hiring enough employees for new job openings. To put things into perspective, the historical average over the last 49 years is 23%. The construction, transportation, and wholesale industries were affected by this the most.
That said, 18% of small business owners are planning on hiring more staff members; 40% have raised their compensation. Next, 55% stated capital expenditures in the last six months. New equipment, vehicles for the company, and improvements/expansions for the facilities—that's what most of the funds were spent on.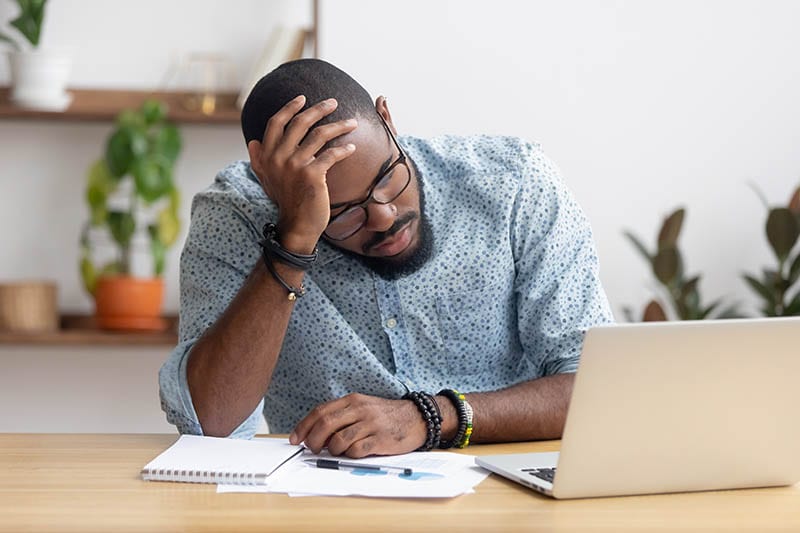 ---
6.

3.5 million small businesses are involved in construction; 2.7 million are in retail trade.
(SBA)
Professional, scientific, and technical services are currently the biggest industry, accounting for 4.6 million small businesses. Construction and retail are quite big as well (3.5 and 2.7 million, respectively). As for the smaller industries, we have information (445,000 companies), agriculture (277,000), and mining (97,000). The number of utilities and company management small businesses is much lower (20,000 and 18,000).
Age, Race, and Demographic Statistics
1.

There are 33.2 million small businesses registered in the US; they employ 61.7 people.
(SBA)
Did you know that small businesses account for 99.9% of ALL businesses in the United States? That's right, and in 2022, the total number of small companies reached 33.2 million. They employ 61.7 people, which equals 46.4% of workers in the country. In 2021, US-based entrepreneurs opened 1.0 million new small businesses, while closing 833,400 companies.
And if we look at the employment statistics, we'll see that small businesses in America lost 11.7 million jobs while gaining only 8.7 million, which means in 12 months, 3.0 million jobs were lost.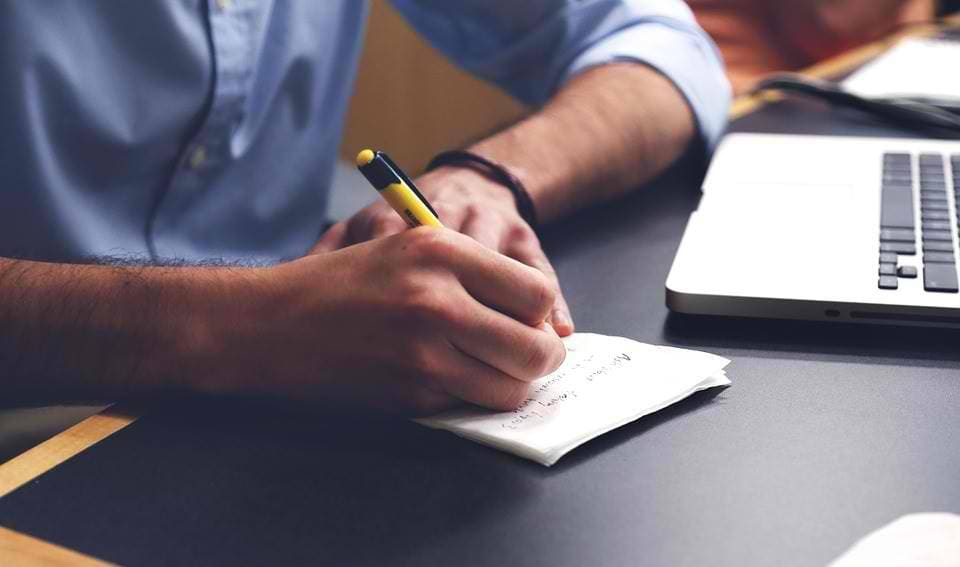 ---
2.

Gen Xers own 46% of small businesses; Baby Boomers are the second-largest group (41%).
(Census.Gov, Zippia)
According to the United States Census Bureau, more than half of businesses in the country are owned by people in the 55+ age group. Entrepreneurs aged 35–54 run 43% of the companies. In the small business sector, the situation is very similar. The largest demographic cohort is Generation X with 46% ownership. They are rivaled by Baby Boomers that control 41% of small firms; Millennials take the third spot (13%).
---
3.

First-generation immigrants account for 20.6% of businesses in the US.
(Score)
The positive impact of immigrants on the US economy is truly enormous. More than 20% of all companies in America are built, owned, and run by first-gen immigrants. More than that, 25.4% of all new startups are launched by non-natives. Back in 1996, the percentage was significantly lower (13.3%). Immigrants only represent 13.2% of the United States population.
---
4.

43.2% of small businesses in the United States are owned by women.
(SBA, Biz2Credit)
While men still own more small companies than women, the gap isn't nearly as big as it used to be. Today, women are running 43.2% of small enterprises in the United States while making up 47.3% of the workforce. Speaking of women in business, in 2021, the average female-run company made $88,900—a significant decrease compared to $119,500 in 2020 (that's a 26% difference). We're talking about earnings here (the profit).
As for the revenue, it had a slight drop from $493,000 to $475,000 (just 4%). The average credit score saw a decline as well, going from 588 in 2020 to 580 in 2021.
---
5.

Racial minorities own 19.4% of businesses and make up 24.8% of workers.
(SBA)
While almost 1/4th of workers in the small business sector belong to racial minorities, only 19.4% own a small company. Hispanics are the largest group: they control 17.6% of all small businesses registered in the United States. Overall, they run 4.2 million companies. Black or African American entrepreneurs, in turn, handle 3.2 million businesses.
For comparison, white people are the dominant group with 25.2 million firms under their control, leaving the minorities behind. By the way, army veterans own 6.4% of small businesses while representing 5% of the workers. In total, they own 1.7 million companies.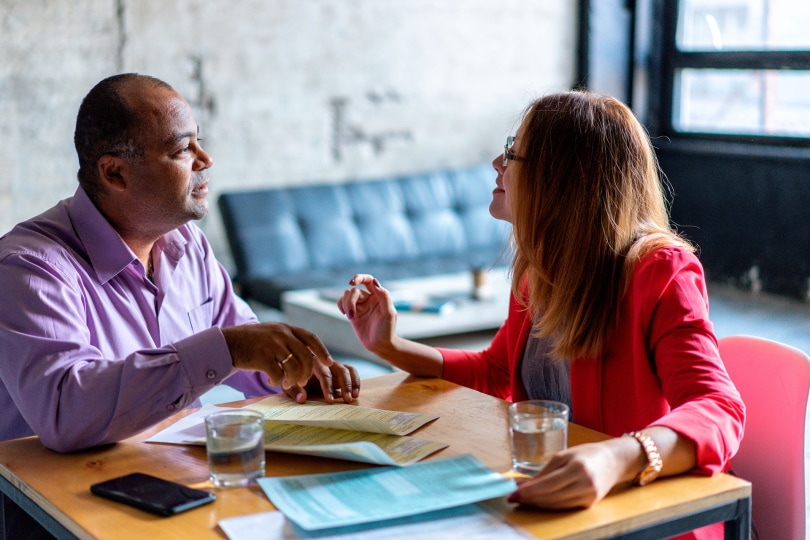 Small Business Plans and Expectations Statistics
(Statista)
Running a successful business without a strong online presence is almost impossible. In 2022, more than 40% of small firms in the US announced big plans of increasing their activity on the Internet. This includes building a website and starting e-commerce sales. On top of that, 43% of small company owners recognized the importance of social media and SEO optimization and wanted to progress in both directions.
---
2.

The Small Business Optimism Index in October 2022 was 91.1 versus 98.4 in October 2021.
(NFIB SBET)
For 49 years straight, the SMO index had been floating above the 98 mark. However, that changed in 2022. For 10 consecutive months, NFIB's index was in a steady decline, reaching 91.1 in October. The situation was much better a year ago (98.4). And if we take a quick look at major industries, we'll see that wholesale has the lowest rating (84.6).
Then we've got retail (88.8) and agriculture (89.1). Construction, transportation, and services are doing much better: all three industries have an SMO index of well above 92).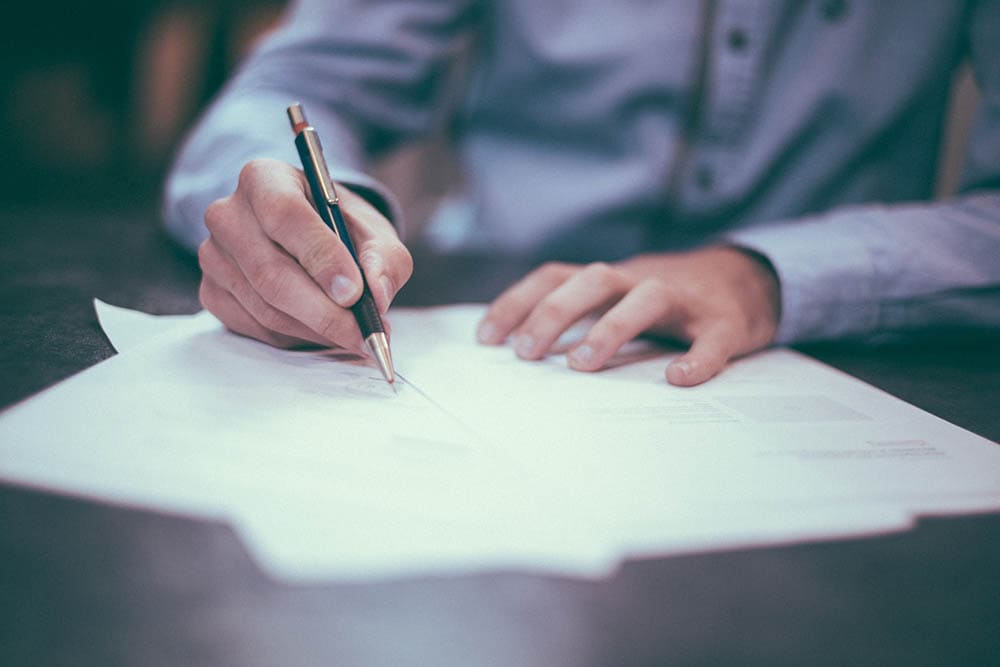 ---
3.

  Only 30% of small businesses in the States last for 10 years; 80% survive the first 12 months.
(Zippia, Bureau Of Labor Statistics)
The harsh reality of business is that it's not easy to stay afloat, especially for a long time. Now, while the vast majority of startups in the US do last through the first year, 55% fail before they reach the five-year mark. The number of enterprises that make it to ten years is even smaller: 30%. Lastly, only 25% of small businesses keep going strong after being on the market for 15 years.
---
4.

  66% of entrepreneurs start small businesses to be independent and self-employed.
(Cox Business)
Independence is a commodity that many people around the world are willing to work hard for. According to a recent report by Cox Business, 66% of individuals want to start a company to be their own boss. To be a successful self-employed entrepreneur, business owners have to put in extra hours, handle the financial side of things, and rely solely on their own selves. But, as the statistics show, 2/3rd of startups are ready for it.
More good news: 43% of small businesses haven't ever thought about closing.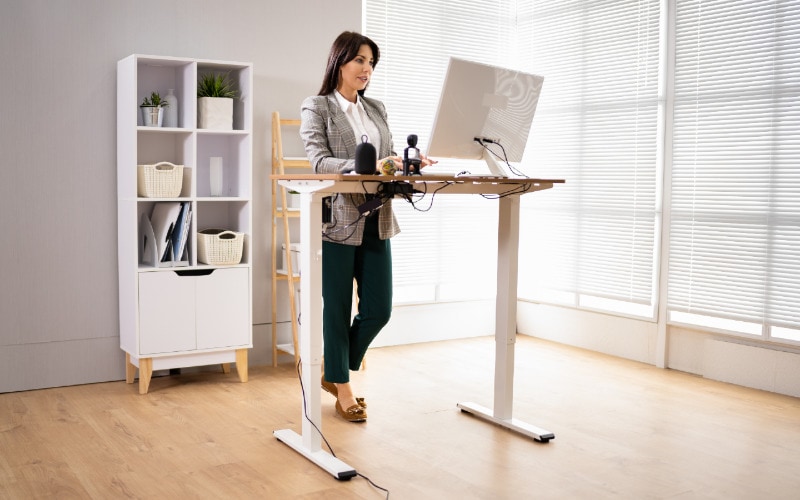 Frequently Asked Questions About Small Businesses
What Is a Small Business?
In the United States, an enterprise is categorized as a small business by annual revenue and by how large the staff is. For example, if a company has 100 to 1,500 employees and makes 1–40 million dollars, that makes it a small business. Yes, the range is rather wide, but it helps reflect the reality in various industries across the country. These standards are set and regulated by the United States SBA.
However, the term "small business" is used loosely sometimes to describe companies with less than 100 employees. That said, a company has to be independently owned and operated within the US to be called a small business. If a startup is organized and run as a corporation, it will be classified as a large business while relatively big businesses that are sole partnerships are often put into the "small" category. (Census.Gov, SBA).
Are Small Businesses Profitable? What's the ROI?
If you want to acquire a small business, ideally, it should have an ROI (return of investments) of 15–30%. Now, compared to larger enterprises, these numbers might seem a bit steep (for a big company, an ROI of 8–10% is considered a decent achievement). But that's justified by the higher risks that come with running a relatively smaller business, especially in a potential recession.
Keep this in mind when planning on selling or buying such a company. But how do you figure out the ROI? There's nothing hard about this: all you have to do is divide profits made by the company by the expenses/investments. That means spending $100,000 and making $40,000 results in an ROI of 40%. (Morgan and Westfield, Neat).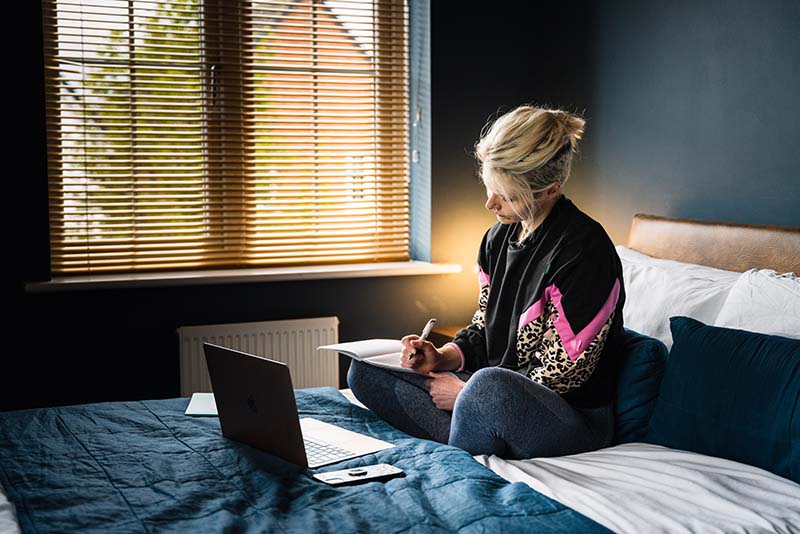 What Do You Need to Start a Small Business?
To launch a successful new company, here's what you'll have to do:
First, find a niche or need that you can fill. Conduct thorough research to figure out whether your ideas have a commercial potential.
After that, make sure you have a solid business plan to attract investments and a copy that sells the product or
Find a location for your business, even if it's going to be a 100% online company.
The legal structure matters as well. It will define taxes, insurance options, and more. Consult a pro to get this right.
They'll also help you come up with a name, register it with the federal and state government, and apply for all the required licenses.
Consider opening a business bank account. This way, it will be much easier to keep track of the financial side of things.
If you're focused on online sales, hire someone to design and code a fast, user-friendly website and optimize it for search engines.
The trickiest part is to earn the reputation of a trustworthy, reliable company.
Once that's done, keep potential clients interested with new emails, discounts, and incentives to generate back-end sales (SBA, Entrepreneur).
How Much Money Do Small Business Owners Make?
This largely depends on the size of the company, of course. But, on average, men-owned small businesses make $675,000 a year, while female-run enterprises only generate $475,000. Yes, there's still a big gap in the revenue. However, men also take almost twice as much loan ($83,000 versus $49,000). As for the median income for all self-employed business owners, it equals $60,000 (Biz2Credit, Bureau Of Labor Statistics).
Conclusion
Small businesses have a tremendous impact on our lives: they are pretty much everywhere! And, while the COVID-19 pandemic made it harder to run a small business, these privately owned companies are still carrying a big part of the economy on their backs. Thankfully, the sector is growing, despite the many challenges.
Independence, ambition, and the desire to help people while making money are the things that drive entrepreneurs in the States and across the globe to invest in new startups. Right now, there are 67+ million people working in small businesses, and the numbers are only going to go up. So, here's hoping the future for small businesses is brighter than ever!
---
Featured Image Credit: Jumpstory