13 Interesting Tiny Home Trends & Statistics in Australia (Updated In 2023)
Note: This article's statistics come from third-party sources and do not represent the opinions of this website.
One glance at social media will show you that tiny homes are all the rage worldwide. From van life to unique storage container homes, people seem to be choosing to live in tiny homes in larger and larger numbers. This trend has not escaped Australia, where marketers, builders, and buyers are trying to cash in on the rising trend. Australia is a large country with a very low population density but rising property costs are causing more people to consider living a more modest lifestyle.
Here are 13 tiny home trends and statistics in Australia.
Jump to Category: 

The 13 Tiny Home Statistics & Facts in Australia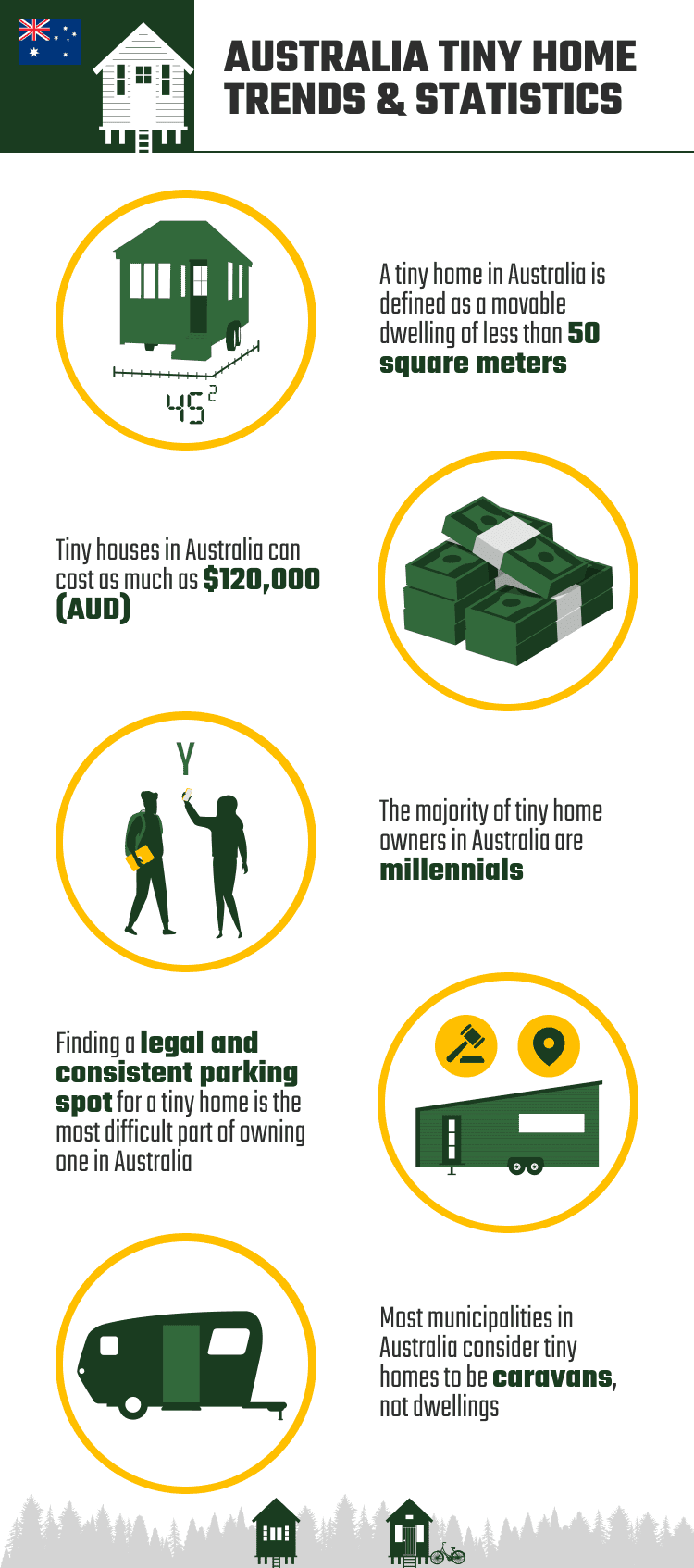 What Counts as a Tiny Home?
1.

A tiny home in Australia is defined as a movable dwelling of less than 50 square meters
(Cosmos Magazine)
Tiny homes have a very specific definition in Australia. Anything larger than 50 square meters (164 square feet) is not considered to be a tiny home. Similarly, a tiny home must be movable in order to gain the distinction of being an official tiny home in Australia. This means that many tiny homes in North America would not necessarily count as true tiny homes in Australia.
---
2.

There are three categories of tiny homes in Australia, including on wheels, on skids, and shipping containers
(Cosmos Magazine)
Within the definition of a tiny home, Australia's local governments recognize three types of tiny homes. A tiny home is either one with wheels, one with skids, or a shipping container. All of these dwellings are movable. Tiny homes with skids are the least common type of tiny homes found in Australia.

Basic Tiny Home Stats
3.

Tiny houses can cost as much as $120,000 (AUD)
(ABC News Australia)
Tiny homes are more affordable than traditional homes in Australia, but that doesn't mean they are necessarily cheap. Many fully finished tiny homes that are built by reputable builders can cost over $100,000 (AUD) and can be as much as $120,000 or more. In fact, per square meter, tiny homes are just as expensive, if not more expensive, than a traditional home. They are just much smaller, so the overall price is lower.
---
4.

People can build their own tiny homes for as little as $20,000
(Cosmos Magazine)
A handy person or a professional builder is able to build a tiny home for much cheaper if they can do it on their own. Estimates put the cost of building a tiny home on your own between $20,000 and $30,000. That offers significant savings over buying a tiny home off the lot from a builder. However, it does require professional building skills or experience in order to pull it off. If you can build a tiny home on your own in Australia, you can save upwards of $100,000.
---
5.

The average property price in Australia is $549,918
(Budget Direct)
One of the reasons that tiny homes are so attractive is because of the soaring prices of homes in Australia. The median property price in Australia is nearly $550,000. The average home price in large metro areas can be as high as $800,000 or more. Australia has seen consistent growth in home prices year over year since 2005. That is good news for homeowners but bad news for people who do not have or are unable to purchase a home on their own. The price of a tiny home seems paltry by comparison.
---
6.

The average size of a tiny home on wheels in Australia is 7.2 x 2.4 meters
(Griffith University)
The most popular size of tiny homes in Australia is 7.2 x 2.4 meters. That equates to roughly 186 square feet. That is much smaller than the typical Australian home, which ranges from 195 square meters to 225 square meters. That equates to well over 2,000 square feet. So, while tiny homes offer a lot in the way of monetary savings, it does come with a large trade-off in overall size.
---
7.

Tiny homes use 45% less energy than regular homes
(Cosmos Magazine)
One of the biggest draws to tiny homes is energy savings. Whether people want to reduce their overall carbon footprint or want to save money on energy costs, tiny homes offer a ton in the way of savings. Tiny homes use 45% less energy than typical homes. That number can rise even higher if people use reclaimed water, solar panels, and composting toilets to keep energy usage to a minimum.

Who Is Buying Tiny Homes?
8.

The majority of tiny home owners in Australia are millennials
(Service.com)
Tiny home owners are largely millennials. In fact, millennials make up the largest group of tiny home owners in Australia, and it is not even close. Many older generations were able to purchase their homes before home prices rose to their current astronomical levels. Similarly, older generations also are free of the burden of large amounts of student loan debt. Generation Z has not yet started buying homes in large numbers, but they could become a larger share of the market as time goes on.
---
9.

Financial freedom and climate change are two of the biggest drivers of tiny home acquisition
(Surf Coast Times)
Many people are choosing tiny homes to make themselves more financially free or stable. Since tiny homes are much cheaper than traditional homes, it offers buyers a much lower monthly cost to upkeep them. Since tiny homes use much less energy and materials to build and maintain, they are also better for the planet than traditional homes. These reasons are the two biggest factors that draw people to tiny home ownership.
---
10.

Despite their online presence, tiny house occupation in Australia has remained flat since 2014
(ABC News Australia)
Despite seeming to have a large online presence, tiny home ownership and dwelling rates have remained flat, according to official surveys. That means that people who already own tiny homes are posting more about them online, but their online activity is not enticing more people to buy them. These numbers could be misleading since the government has no official way to track the exact number of tiny homes in the country. It is hard to say what the real number is.

The Legality of Tiny Homes
11.

Most municipalities in Australia consider tiny homes to be caravans, not dwellings
(ABC News Australia [2])
The definition of a tiny home in Australia fits under the definition of a caravan. aravanCs are the Australian version of recreational vehicles (RVs) in North America. That means that many tiny homes cannot be considered legal dwellings for tax and census purposes. This makes tiny homes more flexible than traditional homes in many ways, but it also comes with some drawbacks that can make it tricky to live in one permanently.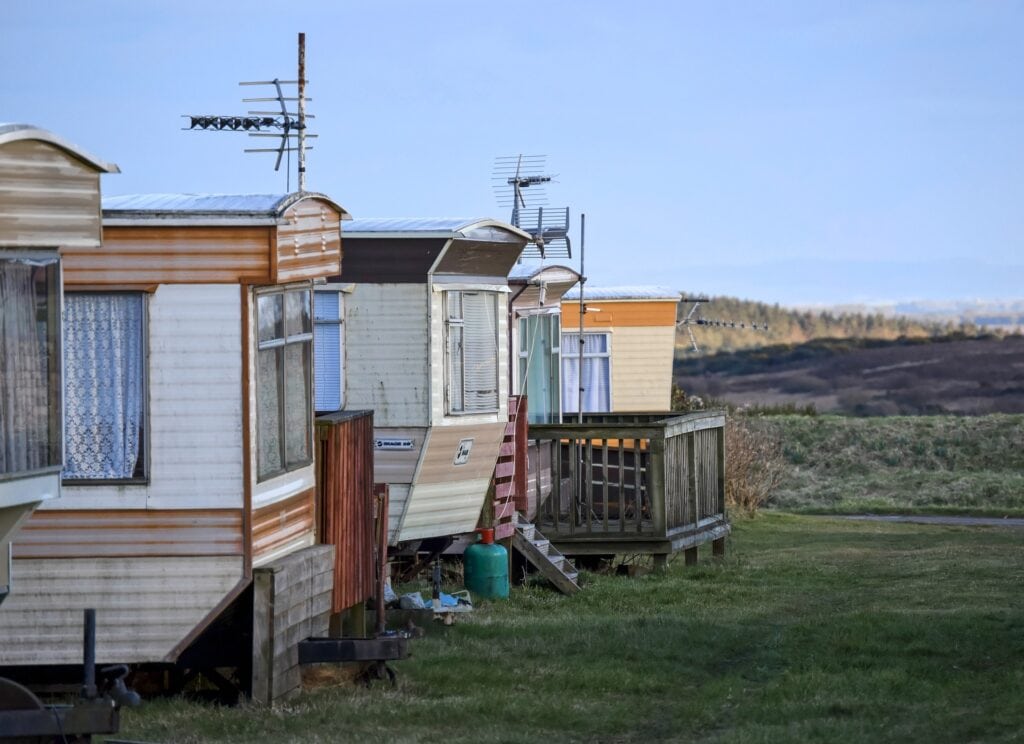 ---
12.

It is not legal to list a tiny home as a primary residence in most areas of Australia due to its status as a caravan
(ABC News Australia [2])
Since tiny homes are considered to be caravans and not houses, that means that many Australians cannot list them as primary residences for official purposes. People who dwell in tiny homes permanently must find another address to provide as a true permanent residence, usually a family member or the person whose property they are utilizing for their tiny home storage. This provides an obstacle to people looking to live in a tiny home full time.
---
13.

Finding a legal and consistent parking spot for a tiny home is the most difficult part of owning one in Australia
(ABC News Australia [2])
Due to the legal restrictions on tiny homes, finding a permanent place to keep one is the hardest part of ownership. Buying land in addition to a tiny home can quickly increase the enticing costs. Many tiny home owners form tiny home communities that share a large piece of property together. Some people put their tiny homes on relatives' properties while others rent a space on a stranger's land to put their tiny home. Finding a safe, consistent, and affordable parking place for a tiny home that includes amenities like power and water is the most difficult part of tiny home ownership in Australia.

Frequently Asked Questions About Tiny Homes in Australia
Why Are People Buying Tiny Homes?
The main reason people are buying tiny homes is because of the high cost of housing in Australia. However, there are a number of other reasons in addition to housing costs. Some people like the freedom of living in a movable dwelling. Other people are outdoors enthusiasts looking for a way to spend more time in nature. Some people are looking to downsize and live a more modest lifestyle than a traditional home offers. Still, others are looking to help save the planet by reducing their overall carbon footprint. There are many reasons that people are buying tiny homes, but financial considerations always seem to be at the top of the list.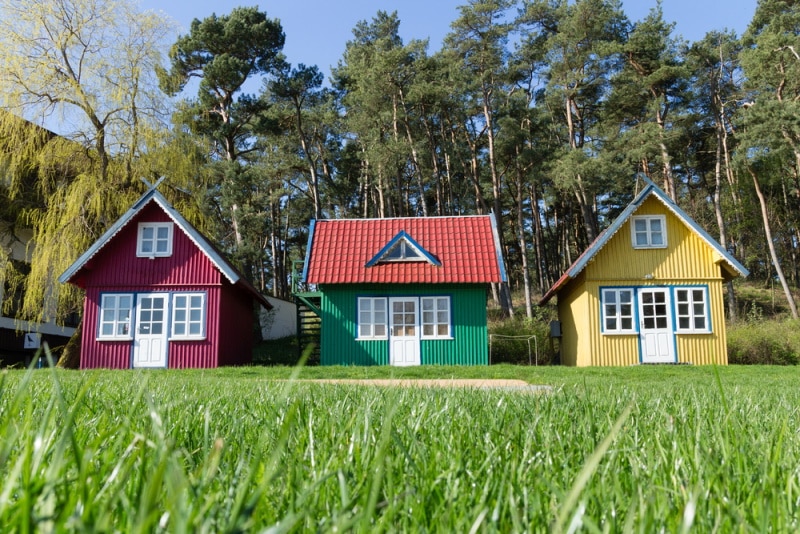 Is There a Firm Number for the Total Amount of Tiny Homes in Australia?
No. Since tiny homes in Australia are considered to be caravans, there are no official records regarding the number of tiny homes being used as primary residences. Similarly, there are no concrete estimates on the number of people living in tiny homes full time. Researchers use surveys and social media data to come up with estimates and trends, but these numbers are in no way official. Until the Australian government reclassifies tiny homes or comes up with a better way to count them, there will be no hard data about tiny homes in the country.
What Amenities Are Most Desirable in a Tiny Home?
According to the data, there are four amenities that people look for above all else when it comes to buying or building a tiny home. Buyers are looking for kitchen space, sleeping space, air conditioning, and a way to do laundry. Without a laundry or kitchen space, tiny home dwellers will need to seek out a laundromat or restaurants to fill their basic daily needs, which can be a financial drag. Similarly, a tiny home without air conditioning will struggle to remain cool and comfortable during Australia's hot summer months.
Are Tiny Homes Legal in Australia?
Legal experts say that tiny homes occupy a gray area in Australia. They are not illegal, but they cannot be used as permanent residences. That makes them an oddity in the legal landscape for Australian housing. Technically, if a person lists another primary residence that they do not occupy full time, they would be lying to the government. People who do not have a primary residence are considered to be experiencing homelessness even if they own a tiny home. The result is that tiny homes, while not illegal, are not exactly legal either and can lead to some interesting situations when it comes to taxes, government records, and official census data.

Conclusion
Tiny homes are far cheaper and better for the planet than traditional homes. This has caused their appeal to rise among Australians looking for an alternative to the current living situation in the country. Snagging an affordable tiny home is relatively simple but finding a consistent place to park it and navigating the legal landscape surrounding a tiny home can be challenging for the inexperienced. Despite the lack of hard data regarding the number of tiny homes in Australia, trends point to tiny homes becoming more popular in the coming years, especially if the housing market continues to be unaffordable for many young people.
---
Featured Image Credit: Philip Schubert, Shutterstock