Torq 22D Orbital Polisher Kit Review 2023 – Pros, Cons, & Verdict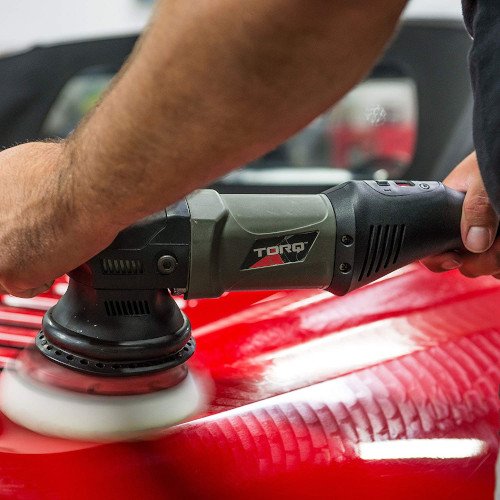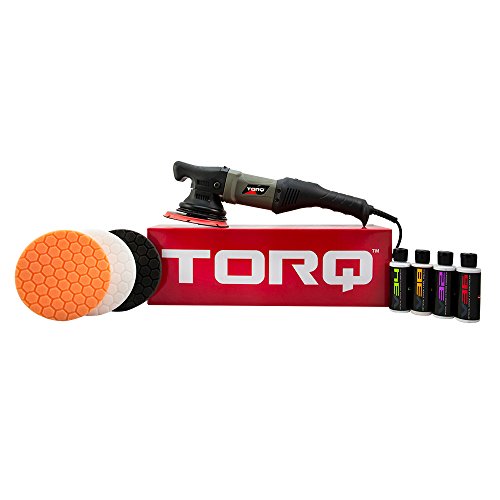 We give the Torq 22D Orbital Polisher Kit a rating of 3.5 out of 5 stars. 
Build Quality: 2.6/5
Power: 4.1/5
Features: 3.5/5
Price: 3.6/5
Review Summary
A perfect introduction to random orbital polishers, the Torq 22D offers a lot of power and will only stall on flat surfaces on account of user error. It has a smooth operation and is comfortable to use, which is important after long hours of work. In terms of price, it rests about halfway between really cheap, flimsy models and more elegant European makes that bring a lot more performance in exchange for a higher price tag. It's an ideal first random orbital sander or one to fulfill the role of a bridge until you can save up for something really excellent, but it can also work as an everyday tool if your expectations are well below professional grade.
Torq 22D – A Quick Look
Pros
Great starter tool
Lots of power
Doesn't stall
Cons
Controls not always user-friendly
Build is less than ideal
Specifications
Brand name: Torq

Model: 22D

Tool: Polisher

Power type: Corded

Dimensions: 22 x 9 x8.5 inches

Weight: 9.85 lbs.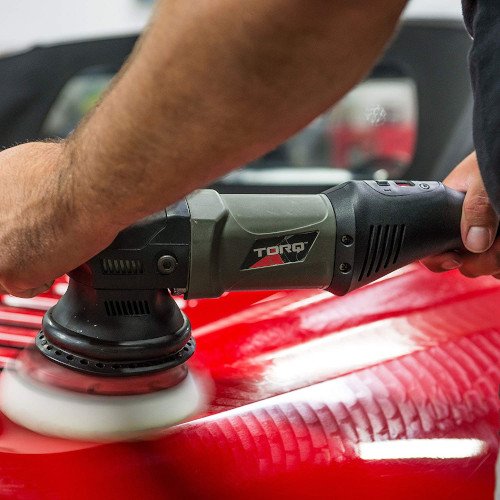 No trigger, no problem
Torq advertises the 22D as having a revolutionary, user-centered design that substitutes comfort and ease of control over a trigger-based operation. It has an electronic interface so users can more easily monitor their machine's performance and it is balanced and streamlined for easy application. People used to pressing a trigger to make everything go might need a bit of adjustment, but Torq says that it's no different than getting used to a world without fax machines.
Wax on, paint off
With a quick change of heads, the Torq 22D can switch between an applicator of wax and polish to a tool to scrape the paint away. It incorporates the latest in anti-vibration technology with an ergonomic grip system to create a tool that you can do a lot of jobs, and do them comfortably.
Power and plenty of it
Torq put a 900-Watt motor on its 22D, giving it plenty of muscle to strip paint of buff and polish metals with ease. That's at startup and after protracted use. Its engineering also allows it to accept 5" or 6" backplates without modification or voiding the warranty.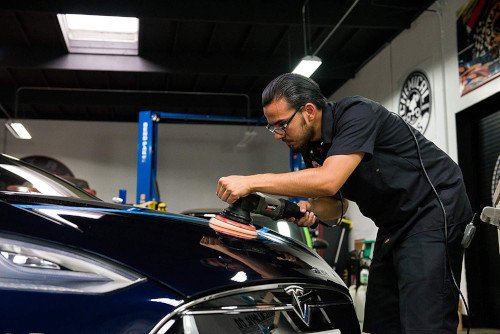 FAQ
How powerful a motor does the 22D have?

It comes with a 900W motor that can produce between 1,700 and 4,300 OPMs.

How loud is the 22D?

The 22D is designed with advanced vibration and noise controls. It is not whisper-silent, but it is significantly less noisy than other, older random orbital polishers.

What kind of warranty covers the Torq 22D?

The Torq 22D comes with a one-year limited warranty.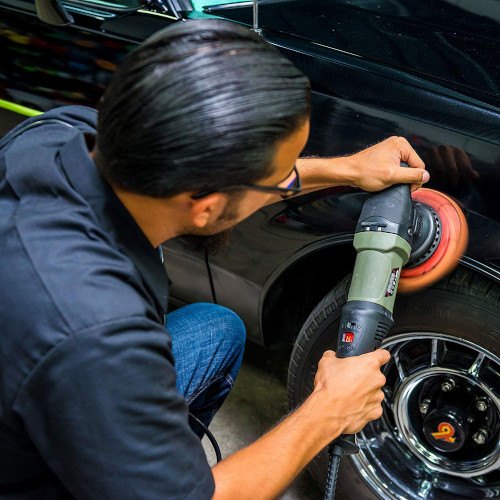 What the Users Say
Torq's 22D performed in user reviews about the way you'd expect a good, solid mid-range random orbit polisher to perform. Most people who bought it liked it, and some really liked it. Yet, others saw considerable drawbacks even as critics were very much in the minority compared to people who liked it.

First, people liked its power. It has enough power to get just about any job done and has the right kinds of features to reduce noise and vibrations, which are frankly the real primary source of tool use fatigue. It has good controls so that the kind of mars or swirl marks associated with other random orbit polishers just doesn't happen. This was probably the most common source of praise.

Another source of praise was the 21mm throw, which is among the biggest on the market. This was particularly helpful, not in doing the work per se, but in reducing the amount of time a single job took to complete. Bigger throw equals less time working. This understandably is a big plus in this sander's favor.

Some people were less than happy with their purchase, however. Some of those people had pretty standard complaints that you'll find with any consumer product, which is that when it arrived it was broken or just didn't work. As mentioned, to some degree you assume this and it's only things that tend to get repeats that cause you to take notice.

One of those was the tendency of this one to operate hot. It's advertised as having advanced features to help reduce heat, but apparently, they either don't work or just don't work well, because the tendency to heat up is one of the more common complaints. There were also a couple of complaints about the general design, that it is too long and that this makes it too easy to get the power cord wrapped up while working. If you are clumsy around power cords, you'll want to keep this in mind.

Overall, however, it's a pretty popular random orbital sander. It's got great power and stability and fits into a wide range of jobs. That sort of solidifies its place as a mid-range sander or a good introduction to the tool line in general. If you need something that will deliver a much more professional look, you'll want to spend extra dollars. If you just need something for a few jobs now and then, it's a good model to consider.
Conclusion
Torq's 22D is a great introduction to the world of random orbital sanders. It comes with an updated design that places a premium on user comfort and control over traditional features like a trigger. It has lots of power and runs smooth, and if you run it across a flat surface probably won't stall unless you press down too hard on it. For all that, it's pretty affordable as far as random orbital sanders go, and if you want more then you'll just have to pay more. If you just need a polisher to do a decent job without breaking the bank and don't expect professional-looking results, then it's a good option to consider.

You might also be interested in: TorqX vs Torq 10FX: Which One's Best?