6 Different Varieties of Laminate Flooring (With Pictures)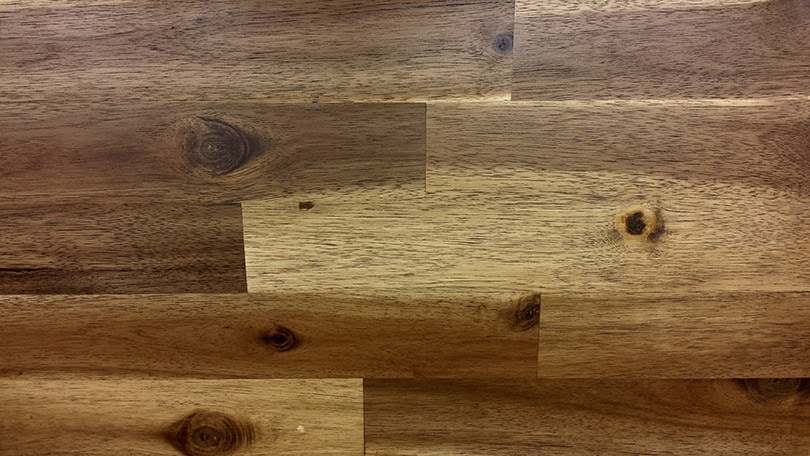 Laminate flooring can have the attractive appearance of surfaces like stone, tile, and hardwood without the high cost that usually comes with these. However, several different varieties are available, and it can be difficult to choose between them, especially if you don't have much experience with this type of flooring. If you would like to learn more about the different varieties and when to use them, keep reading as we take a closer look at each one.

The 6 Different Varieties of Laminate Flooring
1.

Smooth Laminate Flooring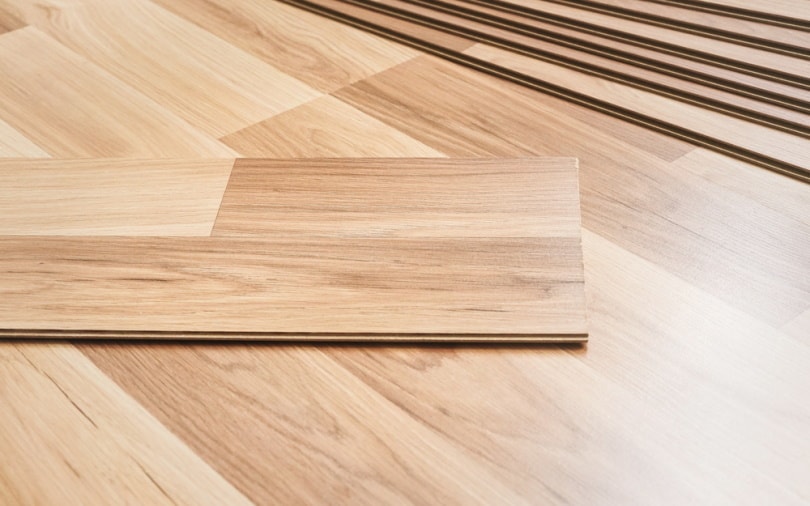 | | |
| --- | --- |
| Characteristics: | Shiny and smooth |
| Where to use: | Kitchen |
Smooth laminate flooring does not have any texture and usually has a satin or glossy finish due to the smoothness of the surface, which causes light to reflect easily. It usually resembles polished wood, and it's easier to see the grain in lower light. This type of flooring works especially well in the kitchen because the smooth surface is easy to clean. It's also a low-cost type of laminate flooring because there is no texturing. The only downside is that it doesn't have the real look of the textured types.
Pros
Easy to clean
Inexpensive
Cons
Doesn't look as real as some other types
---
2.

Embossed Laminate Flooring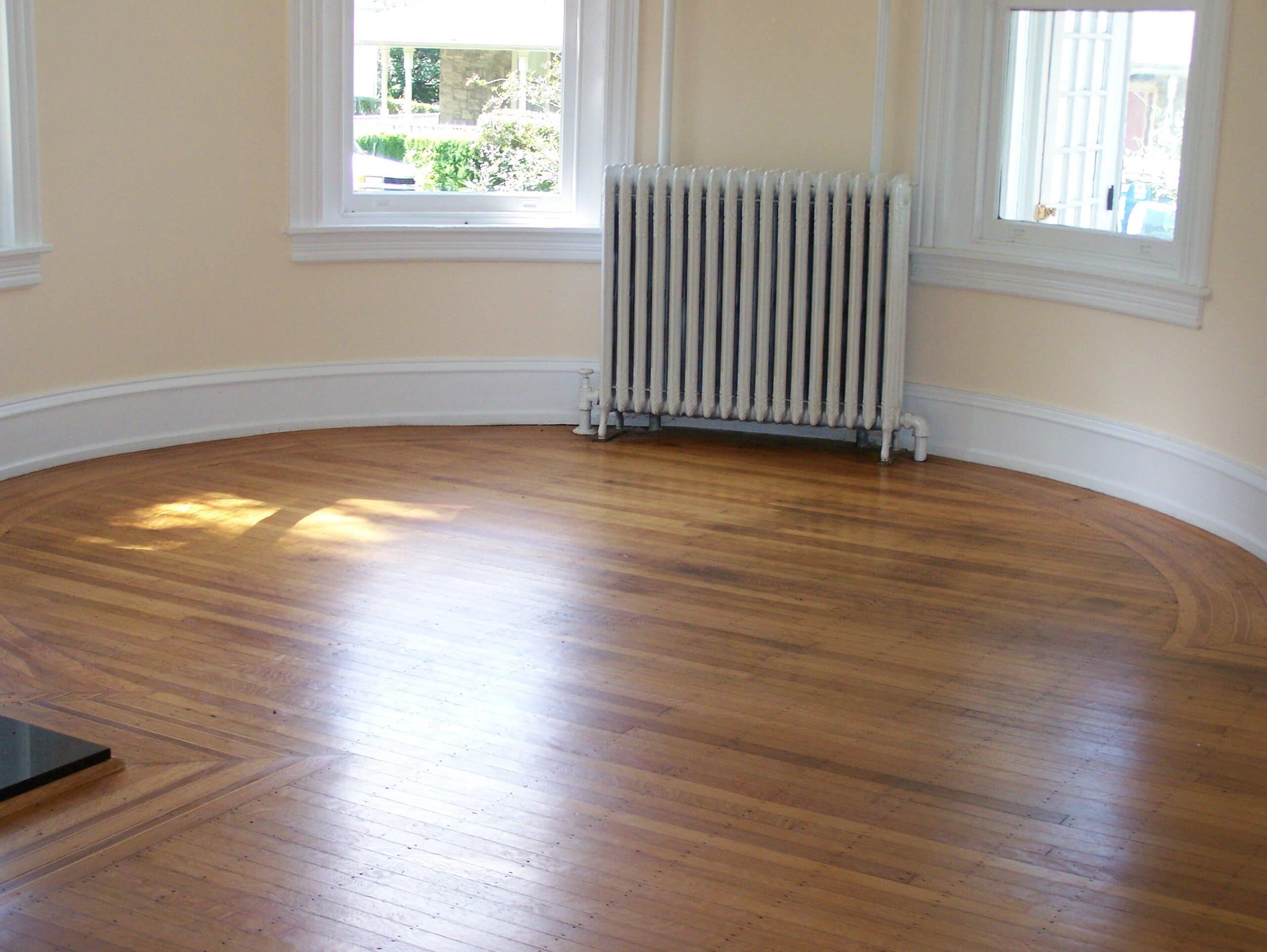 | | |
| --- | --- |
| Characteristics: | A pressed pattern that resembles wood grain |
| Where to use: | Living room, dining room, bedroom |
Embossed laminate flooring is popular for use in many rooms in the home because the pressed pattern resembles wood grain and gives the wood a slight texture without significantly increasing costs. The only downside is that it can still look artificial upon close examination because the press pattern won't match the wood grain exactly.
Pros
Slight wood texture
Low cost
Cons
Pressed pattern doesn't match wood grain
---
3.

Hand-Scraped Laminate Flooring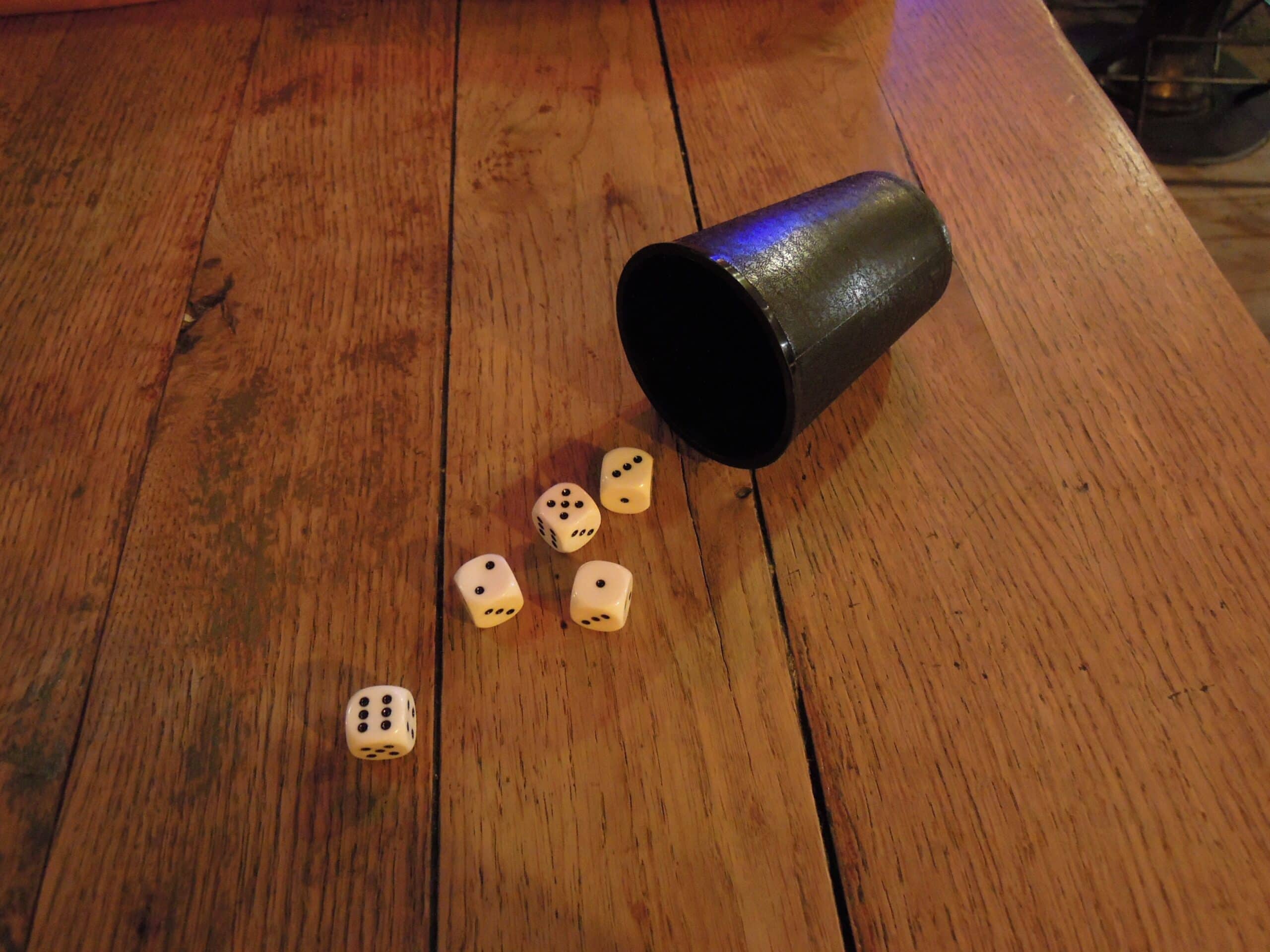 | | |
| --- | --- |
| Characteristics: | A pressed pattern that matches the wood grain |
| Where to use: | Living room, dining room, bedroom |
Hand-scraped laminate flooring is attractive because the embossed pattern closely resembles the represented wood grain. It helps give the floor a vintage or retro appearance, and it's available in several colors, making it one of the most popular types found in modern homes. The only downside to this variety is that it's more expensive than most of the other types.
Pros
Attractive
Embossing matches with grain
Authentic retro appearance
---
4.

Waterproof Laminate Flooring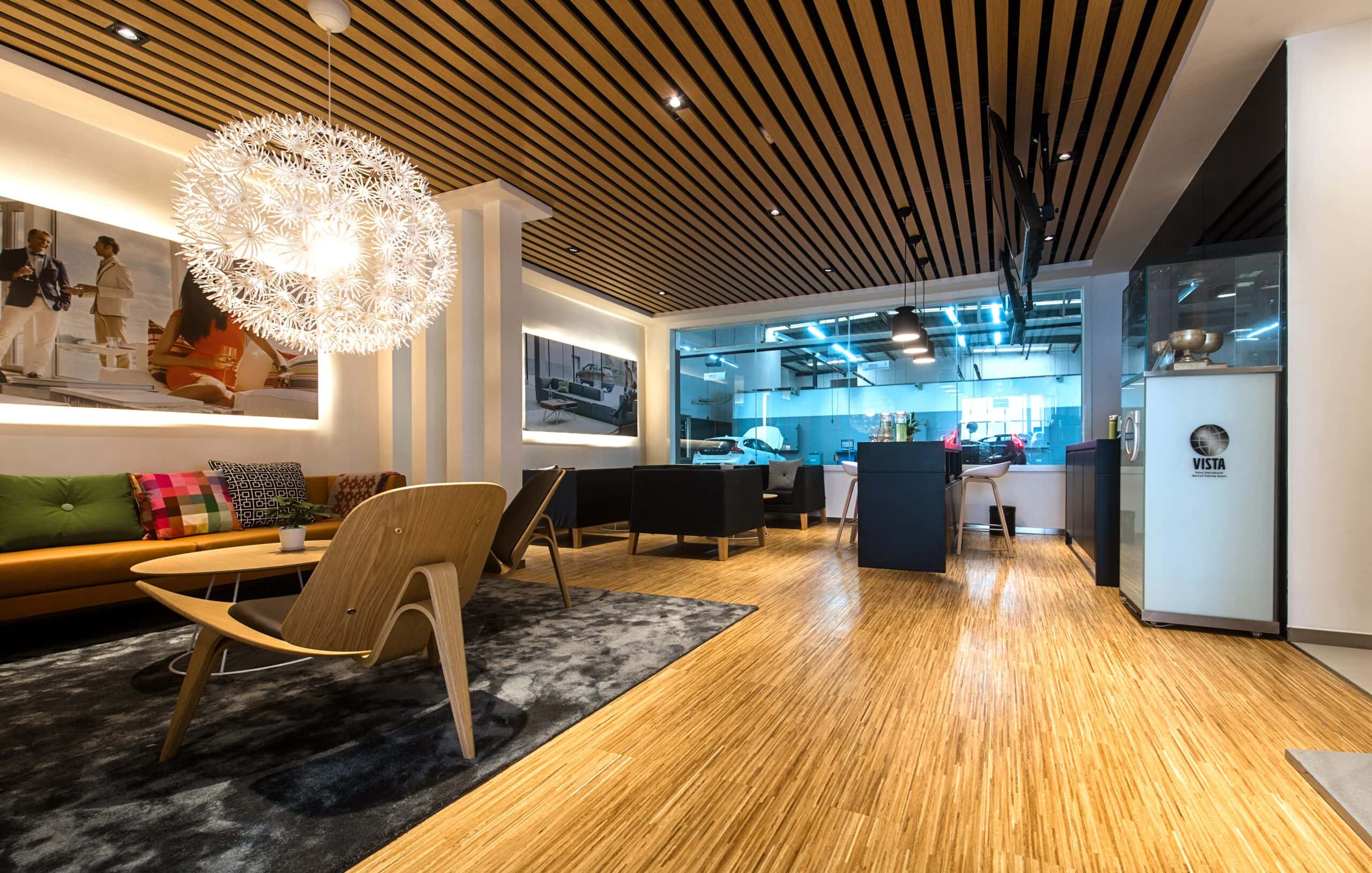 | | |
| --- | --- |
| Characteristics: | Waterproof or water-resistant |
| Where to use: | Kitchens and bathrooms |
Waterproof laminate flooring is available in any embossing, and it is a great low-cost way to make your bathroom floor waterproof compared to traditional methods like tile or vinyl. In many cases, it can be more attractive. The only downside is that it may not last as long as tile might.
Pros
Waterproof or water-resistant
Less expensive than tile or vinyl
---
5.

Heated Laminate Flooring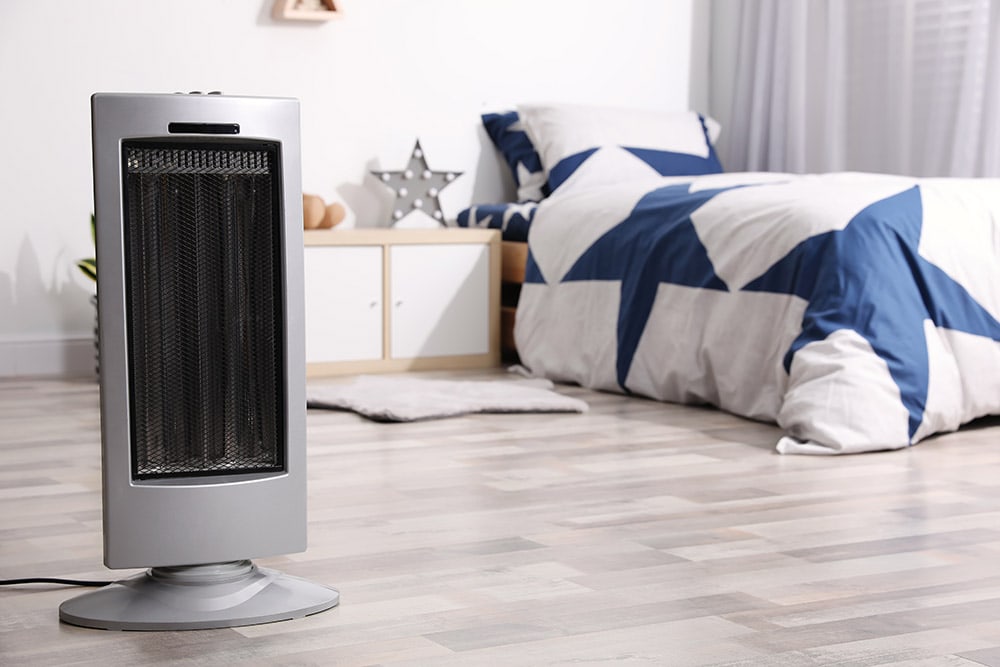 | | |
| --- | --- |
| Characteristics: | a warm floor |
| Where to use: | kitchens and bathrooms |
Heated laminate flooring can be a great addition to any home, especially in the bathroom or kitchen. It works with any laminate and uses a heating system that can safely heat the floor to roughly 80 degrees Fahrenheit. The downside is that the heating system can require quite a bit of electricity. Also, if it requires maintenance, you'll need to pull up the floor to access the system.
Pros
Warm floor
Works with any laminate
Heats the floor to 80 degrees Fahrenheit
Cons
Expensive
Difficult to maintain
---
6.

Basement Laminate Flooring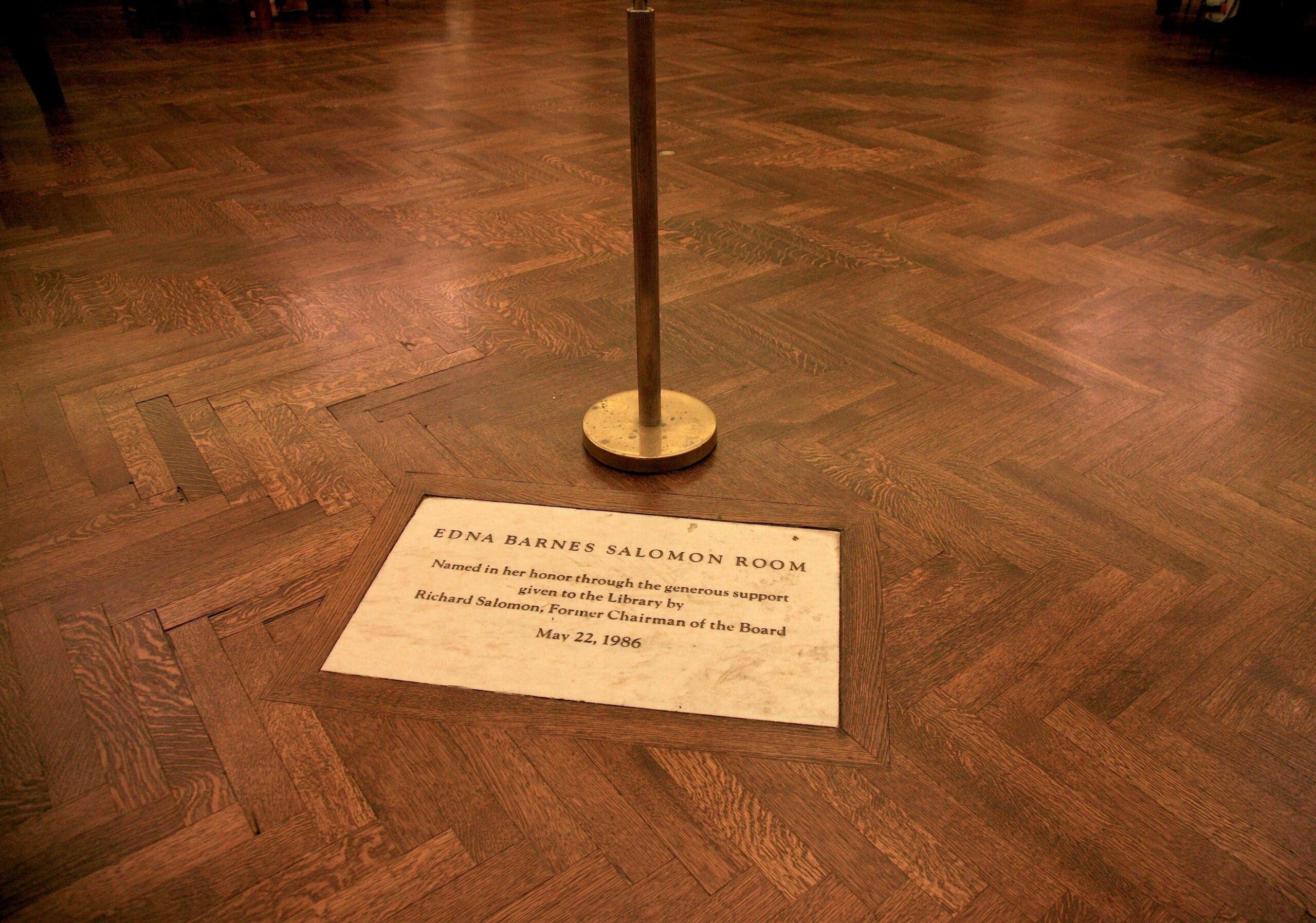 | | |
| --- | --- |
| Characteristics: | Vapor barrier |
| Where to use: | Basement |
Basement laminate flooring is typically a waterproof variety with an additional vapor barrier between the floor and the underlayment and laminate to prevent moisture from rising. It works well to keep the floor dry and provides you with a suitable surface. The only real downside is the extra work required to install the moisture barrier.
Pros
Creates a usable basement floor
Works with any waterproof laminate
Cons
Extra work installing the moisture barrier
Laminate Tips to Remember
Laminate is between 6 millimeters and 12 millimeters thick. Thicker laminate is more expensive, but it will feel more natural to walk on and durable. It also allows less noise to penetrate to the floor below, and it's easier to install on an imperfect floor.
While many types of laminate mimic wood, it's also possible to find laminate that resembles stone, tile, and other surfaces.
You can purchase most types of laminate with a high or low gloss. The only advantage of one over the other is that it can be harder to see scratches in a low-gloss laminate.
Laminate floors never require wet mopping or wax. You can complete your everyday cleaning with a damp mop or duster.
Doormats and carpets can help reduce wear in high-traffic areas.
Always wipe up spills immediately to prevent damage to the laminate, even if it's waterproof.
Laminate finishing putty can help repair small knicks and scratches.

Conclusion
As you can see, there are several types of laminate available, and the style that you choose will depend on your needs and budget. For example, a hand-scraped laminate is more attractive than an embossed or smooth version but is also more expensive. A waterproof variety is essential in the bathroom and kitchen, but it may not be necessary for the living room or bedroom. Also, you probably only need a heated floor where you spend most of your time barefoot. Many people also like to install it in a children's nursery or playroom.
---
Featured Image Credit: DWilliam, Pixabay