5 Laminate Flooring Trends in 2023 (+23 Ideas With Pictures)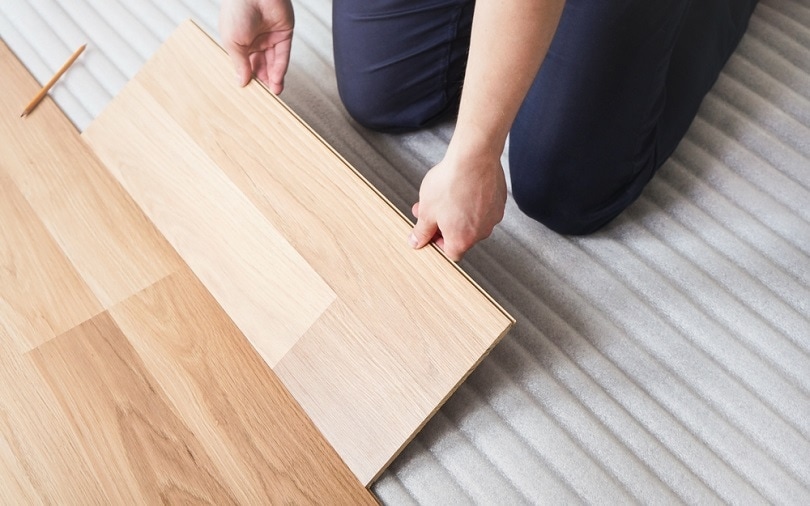 If you are redoing your home, laminate flooring is one of the best materials you can choose. Not only is it affordable, but it can also be customized to match your preferences and home perfectly. However, it's vital to select laminate flooring that is fresh, modern, and in style today.
Below, we'll review five laminate flooring trends with examples. These trends have to do with the aesthetics and functionality of your laminate flooring. Any of these styles will help your laminate flooring look attractive while also being functional.
Let's take a look!

Top 5 Laminate Flooring Trends in 2023
1.

Hardwood Laminate Flooring
The number one laminate flooring trend this year is hardwood laminate flooring. Hardwood laminate flooring is a favorite because it is attractive, durable, and affordable. It looks just as pretty as traditional wood flooring but is nowhere near as expensive.
The great thing about hardwood laminate flooring is that it won't go out of style. As you know, hardwood patterns have been in style for decades. By selecting hardwood laminate flooring, you'll have elegant flooring that will last several years.
There are practically endless options for wood laminate flooring. Whether you prefer an Oak look or Maple, you can find laminate flooring that has the exact hardwood appearance you want.
---
---
---
Durable and Scratch Resistant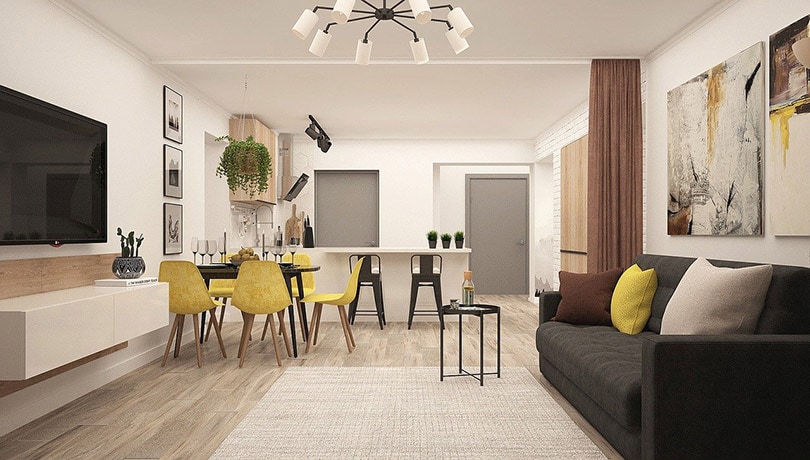 ---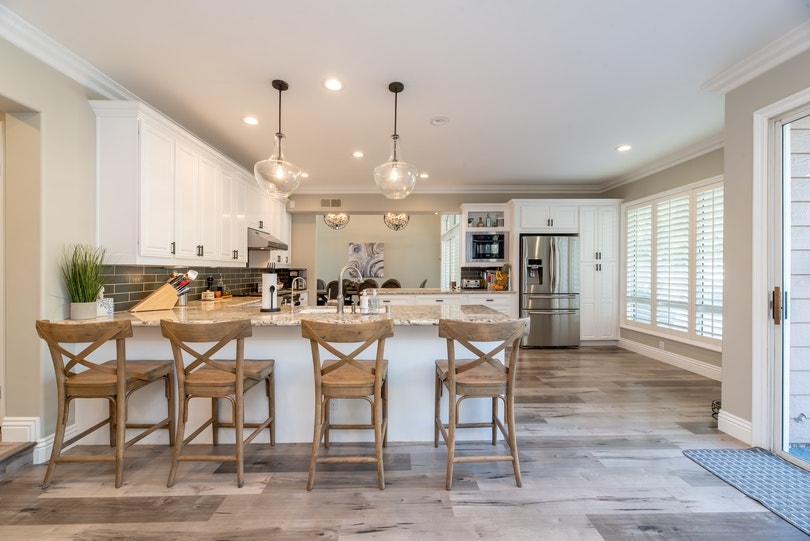 Consult a flooring expert
Find a flooring specialist in your area, and get free, no-commitment estimates for your project.



2.

Wide Plank Laminate Flooring
Another popular trend is wide plank laminate flooring. Wide plank laminate flooring is a specific type that looks like hardwood flooring, but the main difference is that the individual planks are wider.
This wide look is all the rage, and while selecting the hardwood laminate flooring is ageless, a wide plank design will make your home look modern too.
---
---
---
White Stained, Brushed, and Oiled Flooring
---

3.

Light Colored Laminate Flooring
Another way to make your laminate flooring look modern is to select light colors. Light-colored wood is a favorite because it looks classic but still offers a modern twist; it brightens up a room and makes it appear clean.
The good thing about light wood is that it matches practically any room. Whether you need laminate flooring in your kitchen, bathroom, bedroom, lounge area, or playroom, light laminate hardwood flooring is the way to go since it matches everything.
It looks good with bright, natural, and dark colors, though most people prefer to match light laminate flooring with light colors for an airy appearance.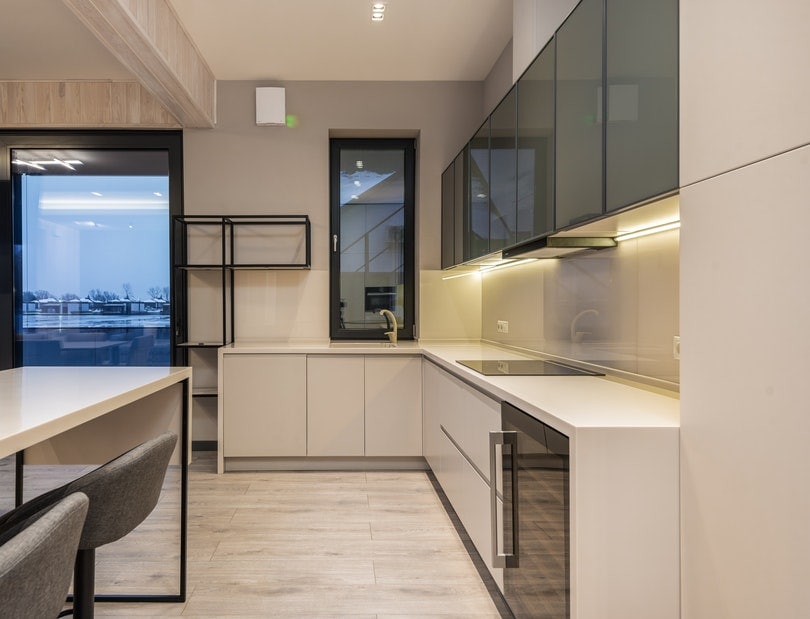 ---
Light and Grey Stained Oak Combined
---
---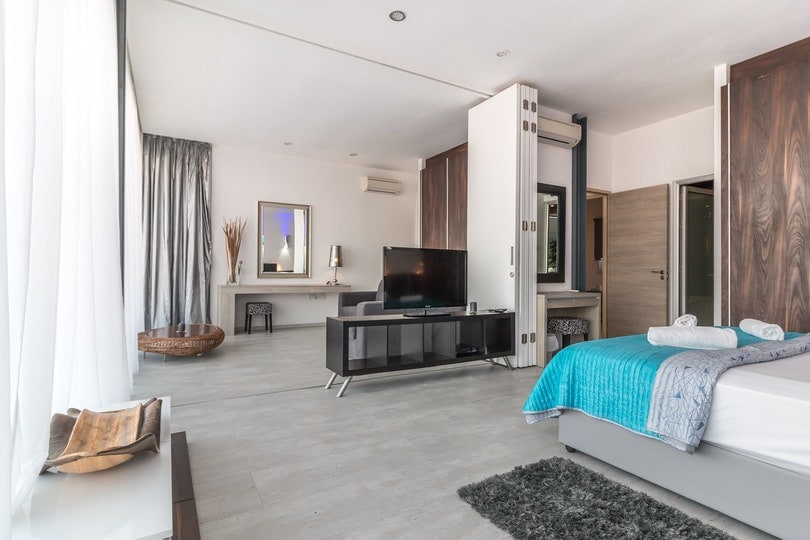 ---

4.

Water-Resistant and Waterproof Laminate Flooring
In addition to selecting laminate flooring that is attractive and modern looking, you need the floor to be functional. One finish that is especially popular right now is water-resistant and waterproof flooring. Because it resists moisture, it has a longer lifespan than other types.
At the same time, water-resistant and waterproof laminate flooring doesn't look any different from traditional laminate flooring. If you compare the waterproof laminate flooring to the other types, you won't be able to tell the difference between the two.
So, water-resistant and waterproof laminate flooring has the benefit of looking attractive, modern, and sleek while being functional and long-lasting.
---
Aquaseal Paramount Herringbone
---
Aquaseal Park Avenue Chevron
---
---

5.

Pet and Kid-Friendly Laminate Flooring
Like the waterproof laminate flooring above, pet- and kid-friendly flooring resists damage and lasts several years. It is highly functional and prevents damage from wild children and rambunctious pets.
Once again, this flooring doesn't look different from regular laminate flooring. It is still attractive and elegant looking but very durable because it includes scratch and water-resistant properties. Needless to say, this laminate flooring trend is an excellent idea if you have pets and kids.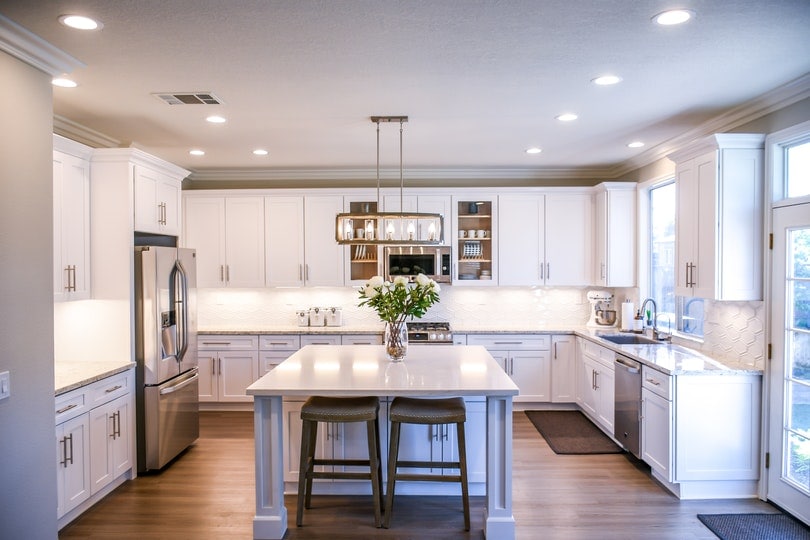 ---
---

What Color of Laminate Flooring Is Most Popular?
Right now, the most popular laminate floors have wood finishes and light colors. Wood finishes have a natural appearance and make your home look much more expensive than it may be. The hardwood design will ensure the laminate flooring stays in style too.
Whether you select a hardwood or another finish, look for light laminate flooring. White, off-white, and light gray are the most popular colors now. They look trendy but still provide a clean, modern appearance.
If you go with a hardwood finish, you can try American Hard Maple, White Oak, or White Beech. A light gray laminate flooring may be best if you don't want a hardwood finish but still want a light color.

Final Thoughts
If you want to install laminate flooring in your home, select a material that is trendy, attractive, and durable. Luckily, this year's trends make it easy to select laminate flooring that is attractive and long-lasting.
We recommend using laminate flooring with hardwood finishes, which are also water-resistant and scratch-resistant. Especially if you have pets and kids, you'll be glad you installed flooring that resists damage from their mischief. You can shop for light colors and wide planks to ensure your floors look as trendy as possible.
We hope that this article helps you decide how to decorate your home with the trendiest laminate flooring ideas of the year.
---
Featured Image Credit: Lubo Ivanko, Shutterstock