Vitamix 5200 vs 6300: Which Blender is Better?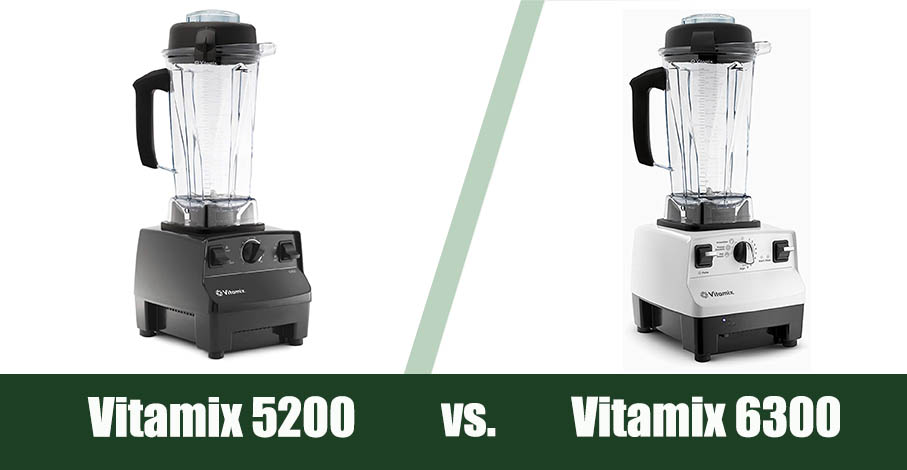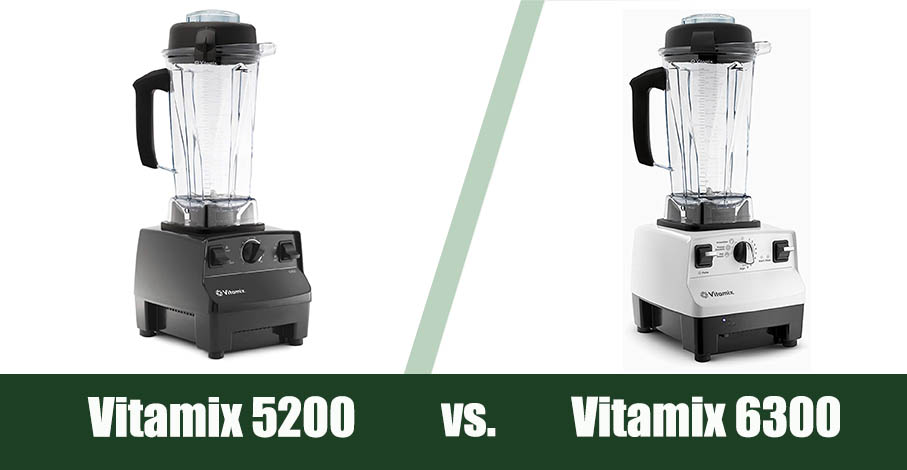 Rating
Image
Product
Details

Best Choice

Vitamix 6300

Pulse function
Easy to use interface
Pre-programmed settings
CHECK PRICE

Best Price

Vitamix 5200

More affordable
High-quality
Self-Cleaning
CHECK PRICE
Choosing a blender can be hard. Choosing between two of the best blenders on the market is much harder. This is the issue that we are addressing today as we take a head to head look at the Vitamix 5200, and the Vitamix 6300.
Vitamix, in general, makes some of the best blenders on the market, and these are both top of the line options.
The Vitamix 5200 is a perennial classic that has been considered a professional-caliber option since its debut. It is rich in speed settings, it features a powerful 2 horsepower motor, and it is versatile enough to make anything from ice cream to steaming hot soup all in one container.
But it is also a little aged. While the features that it boasts will surely stand the test of time on their own merits, they don't hold up quite so well compared to the upgrades seen in the 6300.
The 6300 has made small improvements that were lacking in the 5200. It comes with three preset modes that will allow you to make soup, ice cream, or smoothies with a simple touch of a button, and it also includes a handy pulse feature.
So why even debate the question of which is better? The 6300 may be upgraded, but it is also pricey. Buyers looking for savings will want to stay clear.
Of course, to properly decide, we will need to explore both options more thoroughly.

What are the differences between them?
Price (Winner – the 5200):
If you are a budget buyer, chances are neither of these options are going to be for you. There is no such thing as a cheap Vitamix blender.
However, if you don't want to completely blow out the budget, you will probably be pleased to find that the Vitamix 5200 is the more affordable of the two options, by a fairly considerable margin.
Of course, you won't get the upgraded features, but you will get a high-quality blender that has been keeping cooks very happy for years.
In the savings department, the Vitamix 5200 is the clear winner.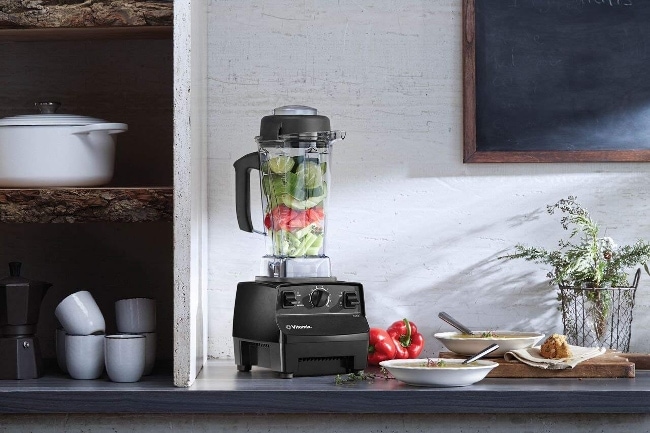 Ease of Use (Winner – the 6300):
There are a lot of great things about having a pro-quality blender but adjusting to the learning curve is not one of them.
Traditionally, beginners have had a hard time adapting to Vitamix blenders because they have been left to determine how much power they need to use for themselves.
There usually are not pre-settings on Vitamix blenders, which can make it hard for the beginner to adapt.
The three settings that you get with the 6300 don't quite rival the many settings you will sometimes see on more basic blenders, but they are still a big help as you adapt to using the Vitamix.
Power: Tie
We know that the section is called "what are the differences between them" but it is also worthwhile to mention just how similar these machines are.
Both blenders feature the same 2.0 horsepower motor and motor housing. This means that, with the right user, you are going to experience similar results. Both can make hot soups or cold ice creams, and either will be well suited for making the perfect smoothie.
The interface is all that distinguishes the 6300 from the 5200. Both are equally powerful, the Vitamix 6300 just gives less experienced users an easier way to use that power.
As we said in the introduction, the 6300 empowers you to make soup, ice cream, or smoothies at the touch of a button.
A good start, right? The pulse mode is also a big help. When the 5200 first came out, it controversially omitted a pulse feature, which of course makes blending coarser foods, like hummus, very challenging.
If you are looking for an easy to use interface, the 6300 is going to be where you will find it.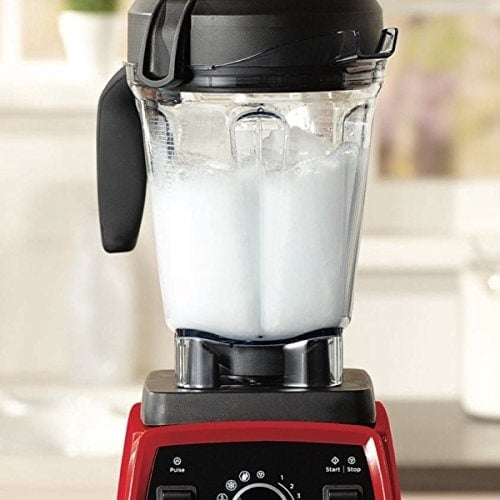 A Quick Look at the Vitamix 5200:
Vitamix 5200 Blender, Professional-Grade, Container, Black, Self-Cleaning 64 oz
Create every course of your home-cooked meal – from fresh smoothies to creamy desserts – in minutes. The Vitamix 5200 is the...
Variable Speed Control: 10 Speeds you can easily adjust to achieve a variety of textures. The dial can be rotated at any point during...
64oz Container: The size and shape of the 64-ounce container is ideal for blending small to large batches.
Pros
More Affordable Than 6300
Hardened stainless steel blades
Variable Speed Settings
Cons
No Pulse Mode
No Pre-settings
---
Quick Rundown of the Vitamix 6300:
Pros
Easier to Use Than 5200
Somewhat quieter
Variable Speed Settings
---
What the Users Say
Vitamix users are almost always pleased with their purchases. This is true of most of the company's product line, and it is certainly true of both the Vitamix 5200 and the Vitamix 6300.
The Vitamix 5200 is a true classic that is used with delight by users at home, and even by students in some culinary classes.
It is actually because the 5200 lacks pre-settings that many pros or experienced blender enthusiasts gravitate towards it. People who are used to high-caliber blenders appreciate the fact that they can have complete control over the power being applied to whatever they are making.
However, users that aren't quite as experienced do tend to bump up against the learning curve of using such a high-powered blender.
This isn't as much the case with the 6300. The three modes of use make it a little bit more user-friendly for people who are not quite ready to deal with all of the speed settings.
Broadly speaking though, there are not any significant user complaints about either blender. The bottom line is that once people get their Vitamix blenders, they are usually very glad that they did.

Conclusion
The Vitamix 5200 and 6300 are both very similar, and very good. The decision is a tough one. If you are looking for a blender that is easy to use, while still being versatile, you will probably find the 6300 to be more to your liking.
On the other hand, if you would like to save some money, while still getting something that is mostly similar to the 6300, you will want to go with the 5200.
The good news is that, at the end of the day, either blender will be a tremendous addition to your kitchen.
---
Featured Image Credit: Amazon