Vitamix 5200 Blender Review 2023 – Pros, Cons & Verdict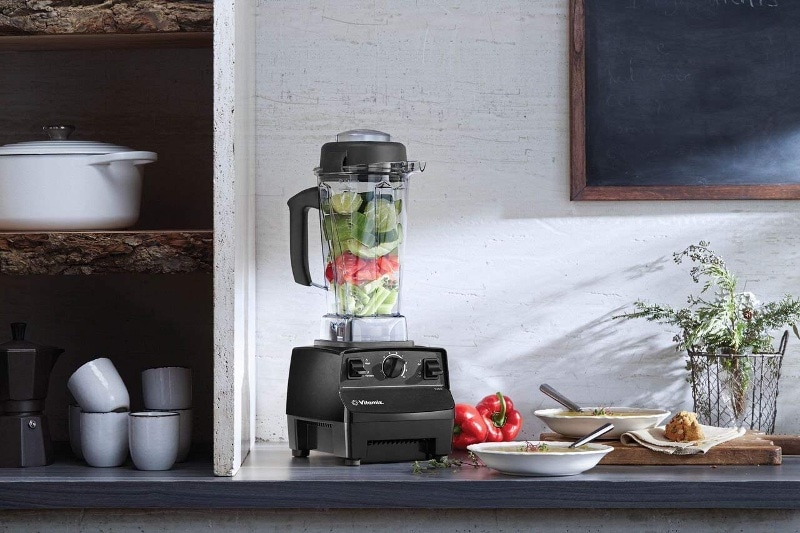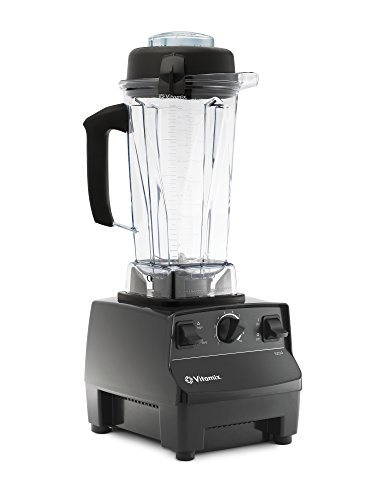 We give the Vitamix 5200 Blender a rating of 4.4 out of 5 stars. 
Build Quality: 4.5/5
Power: 5/5
Features: 5/5
Price: 3/5
Review Summary
Vitamix products are often thought to be the cream of the crop when it comes to home blenders. In fact, you've probably coveted them for some time. Am I right?
They are great products, and the Vitamix 5200 is no exception.
The 5200 features a motor that runs like a power tool; it can speed the blades up fast enough that they turn cold ingredients hot in only 6 minutes. The 5200 also features a self-cleaning feature, aircraft-grade stainless steel blades, variable speed settings, and a half-gallon sized container.
The biggest obstacle that will keep people from buying this product is probably going to be the sheer cost of it. With the price tag that you see here, this kitchen appliance seems almost better suited for a professional kitchen.
We've also heard from a variety of users (usually those who don't have a lot of experience with blenders) that the 5200 is almost too powerful.
Dishes like hummus, which are supposed to have a coarse consistency, end up soupy. However, price and learning curve aside, the Vitamix 5200 will be a great option for most families.
Vitamix 5200: A Quick Look
Pros
Powerful
Variable Speed
Can Steam Soups
Aircraft-Grade Stainless Steel Blades
Cons
Very Pricey
Learning Curve
Specifications
Brand: Vitamix

Model: 5200

Weight: 13 Pounds

Container: 64 Ounces

Dimensions: 20.5 x 7.25 x 8.75 in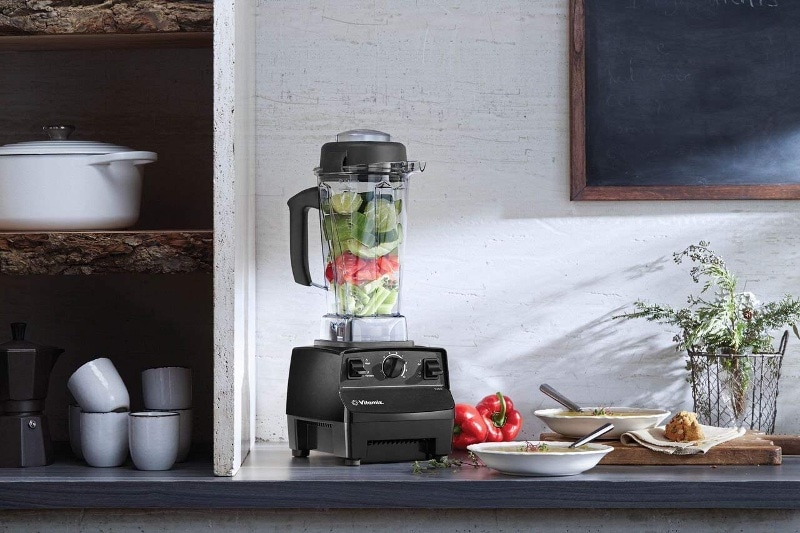 Speed Settings: Good for Users who Value Versatility
The Vitamix 5200 is fully adjustable, which means that you'll be able to alter the speed settings in order to take a unique and customized approach to every blend job that you do.

You don't want your pesto to have the same consistency as a smoothie, do you? With lots of speed settings to choose from, you'll always be able to make sure that your food receives the individualized approach that it deserves.
Massive Container: Good for Big Families
With a 64-ounce container (which equates to half a gallon), you shouldn't have any trouble making enough food for the entire family.

Need we say more? If you've ever had to make smoothies for your large family in several small batches, you already know that this is a great component to have.
Turns Cold Ingredients Hot: Good for Soup Lovers
Of course, the Vitamix 5200 doesn't always turn cold ingredients hot. Chances are, most users won't care about that very much.

However, when you crank this blender all the way up, it runs so fast that it creates enough friction to turn cold ingredients hot.

Besides allowing users to make foods like soup in one blender, this feature also serves as a testament to the sheer power of the Vitamix.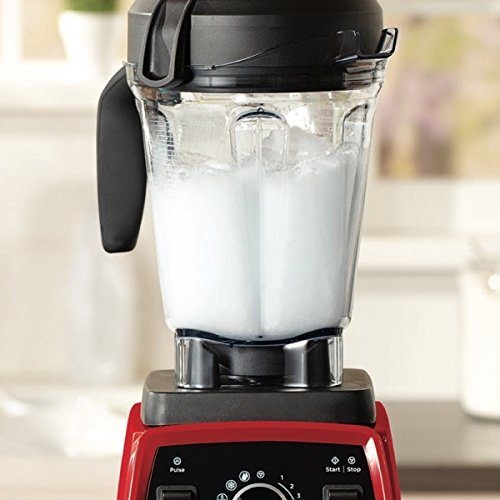 FAQ
What kind of warranty does this blender come with?

This, and all Vitamix blenders come with an impressive seven-year warranty.

Can it be used as a juicer?

Technically, no. Juicers perform a little bit differently than blenders do. But the end result will be very similar.

Can this blender be used in outlets outside of the US?

This will depend mostly on your region, but for many countries, you'll need an adapter.

What the Users Say
Users show an overwhelmingly positive response to this blender. People love the incredible power, the speed settings, and the ability to work through any food with ease.

In particular, there seems to be excitement revolving around this blender's ability to turn cold ingredients hot simply through the speed at which it's able to operate.

The biggest complaint (aside from price) is the learning curve that we mentioned in the product overview. If you aren't experienced with blenders, or if your old model simply didn't have a lot of juice behind it, you probably won't be prepared for what the Vitamix 5200 can do (even if you think you are).

Of course, once you get past the learning curve, you'll probably appreciate the sheer strength and power of this machine.
---
Conclusion
Is the Vitamix 5200 right for you? We guess that if you're willing to spend the money, it probably will be. The power, the multiple settings, the massive container, and the easy cleanups all account for a kitchen tool that most chefs—and food lovers—are going to appreciate.

While the learning curve may be a little bit frustrating at first, it is symptomatic of a blender that's designed to perform at a high level.

If you want a blender that's so good its cons are actually (in a way) its strengths, this is one to consider.

Looking for direct comparisons of these powerful Vitamix appliances? Try: