Vitamix 6300 Blender Review 2023 – Pros, Cons & Verdict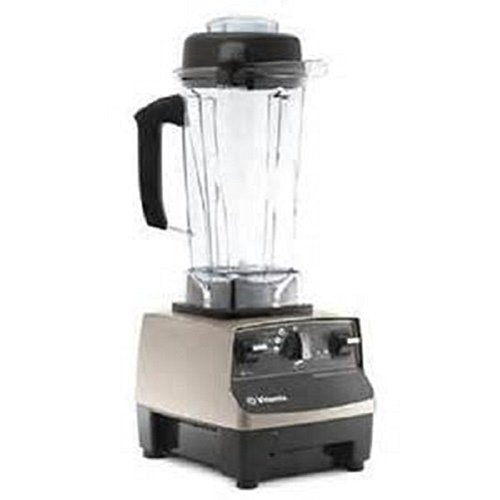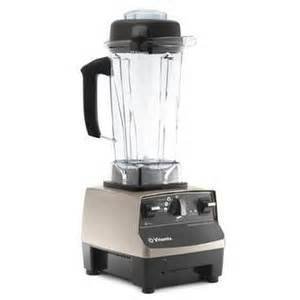 We give the Vitamix 6300 Blender a rating of 4 out of 5 stars. 
Build Quality: 4/5
Power: 4/5
Features: 4/5
Price: 4/5

Review Summary
When it comes to blenders, Vitamix is king of the kingdom. They make some of the best products that you can get, and, as you might expect, some of the most expensive as well.
The Vitamix 6300 maintains the company's reputation both for quality and for price.
The object of today is to determine whether or not this product is worth the price tag that it comes with. For what it is worth, a glance at the 6300 seems to strongly suggest that it is worth it.
This unit features three pre-programmed settings so that you can perform some of the most common tasks of a blender—like making smoothies, with a simple touch of a button.
It also features variable speed-settings and the ever-necessary pulse function that Vitamix very controversially sometimes forgoes.
Of course, it also is not perfect. One thing that we noticed was that the power of the motor sometimes works to its disadvantage, heating up far quicker than most similar blenders.
Let's now dive into our review to find out if the pros outweigh the cons
Vitamix 6300 – A Quick Look:
Pros
Variable Speed
Pulse Function
Programmed Modes
Specifications
Company: Vitamix

Model: 6300

Dimensions: 17 x 13 x 13 inches

Weight: 11 pounds
Pulse: Good for Nuance
The pulse feature is actually pretty standard for blenders of every price range. Unless you are buying from Vitamix.
That's right, one of the best blender companies on the planet has controversially forgone this feature on several of their flagship models.

Fortunately, this issue has been corrected in the Vitamix 6300. You aren't always going to need to use the pulse feature, but it is going to be great for making coarser foods like hummus.
Presets: Good for Ease of Use
You get three preset modes of use with this blender: frozen desserts, smoothies, or hot soup.

With these buttons, you can make foods like corn chowder, or ice cream with just the touch of a button, which makes using the 6300 just a little bit easier than is typical of top tier blenders.
64 Ounce Container: Good for Large Families
A sixty-four-ounce container equates to about a half a gallon of smoothie, ice cream, soup, or whatever else you are whipping up in your blender.

If you have a large family, this feature means that you won't have to make your food in batches anymore, which will save lots of time and effort

However, the size of the container is also something of a con. As you might imagine, sixty-four ounces is not insignificant in size, which means that this unit isn't exactly cabinet friendly.

Vitamix has corrected this issue with newer units by making their containers wider rather than taller, but unfortunately, this model does not benefit from that new design touch.

Still, the convenience of being able to make blended foods in such high quantities is going to be nice.
FAQ
What kind of warranty does this product come with?

Vitamix products come with an impressive seven-year warranty.

Can this blender be used for juicing?

Technically, no blender can be used for juicing. The way that blenders and juicers operate is different, with juicers separating liquid from the pulp, and blenders incorporating both together. However, a well-blended drink will have a consistency similar to that of juice.

With a 64 ounce container will this be good for smaller batches?

Absolutely! Even with the large container, you can still make blended concoctions of any size.
What the Users Say
As is typical with most Vitamix products, user reception to this blender has been very positive. People who are familiar with other Vitamix products are very glad to see the addition of a pulse feature, while users of every experience level enjoy the sheer power of the machine.

People also appreciate the pre-programmed settings, which are not included in Vitamix products.

We have heard from a lot of users that use their Vitamix for making soup or ice cream, which is somewhat unique and exciting for a blender.

The biggest complaint that we consistently saw was that the blender is prone to overheating. When the motor does overheat, you won't be able to use the blender again for up to an hour, which is certainly a big drag if you are in a hurry.

This aside, most users are very pleased with the Vitamix 6300.

Conclusion:
Even though the Vitamix 6300 is expensive, it is one of the companies most affordable products. As you have seen from this review, it is a very high performing blender.

Is it perfect? No. The biggest issue that we saw today was that this blender tends to heat up very fast, which means you may have to pause your blending sessions occasionally. This con may also negatively impact the overall lifespan of the blender, which of course is another problem in its own right.

However, the speed settings, the multiple modes of use, and the general quality that is common to all Vitamix products may make up for these issues.

Ultimately, that is for you to decide. We just hope that your decision regarding the Vitamix 6300 is a little bit easier now.

Looking for direct comparisons of these powerful Vitamix appliances? Try: