What Happens When an Insurance Claim Is Made Against You? The Surprising Answer!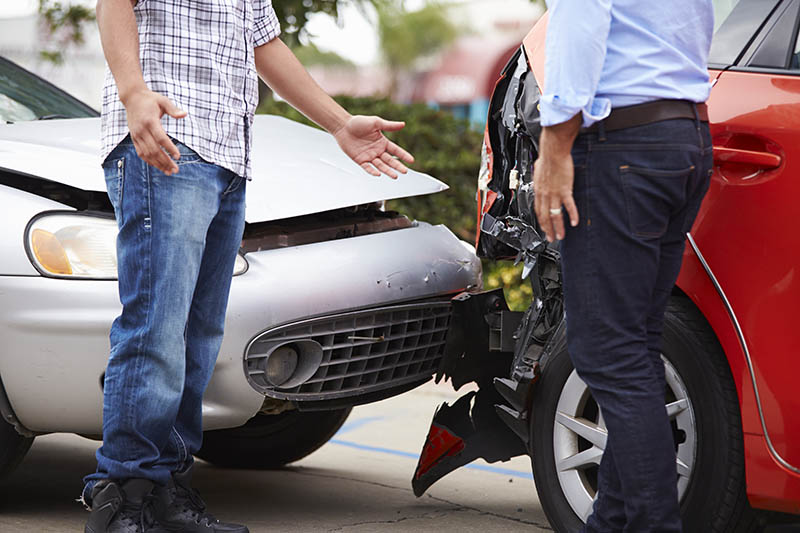 If you got into an accident on the road—crashed into someone's car, or damaged their house—most likely, they'll file an insurance claim against you. This is a common practice in the US, and the insurance provider does most of the heavy lifting. So, what exactly will happen when the injured party makes a claim?
Will your insurance rate go up? Can an insurance claim be disputed? If this is your first time experiencing something like this, it can be a lot. But don't worry: our team of experts put together a user-friendly guide to help you navigate through it all and help you take the right steps to minimize the "fallout". Here goes!

What Is An Insurance Claim? Breaking It Down
In simple terms, when a person's property is damaged, or they get injured in an accident, they file an insurance claim to get compensation.1 A great example of that is when you lose control over your car and ram into someone's vehicle, smash their carport/garage, or damage the house. When that happens, expect an insurance claim to be made against you.
This is how the legal system works. And you can do the same, by the way: if you suffered at the hand of a third party, you should definitely try and reimburse the damages, injuries, and expenses from the at-fault person. Lost wages, medical bills, and damage to the property can all be a part of the insurance claim.
What Should You Do?
The good news is if you have an insurance policy, there's nothing to worry about. It's the insurance company's job to cover the expenses. First, they'll ask you whether it was your fault.2 Next, they'll review the case, and if they find it to be valid, the insurer will pay the compensation. But how do you know there's a claim against you? Well, if you talked to the victim right after the accident, you probably shared insurance details.
So, whenever that person decides to file a claim, your insurance company will know instantly and they'll keep you in the loop. In most cases, it's the attorneys of the insurance companies or third parties that let the insurer know about the claim. And what if you didn't exchange insurance details? Then the third party will request your insurance and ID data from the state.
Make Sure to Notify the Insurer ASAP
Now, the insurance company will have the necessary experience, data, and staff members to handle the claim. However, if you were contacted by a third party directly, don't wait around until your insurance company gets the memo. Report that the second you get the notification. This is important: many insurance service providers in the States include notification requirements in the plan or contract.
Thus, if you fail to notify the insurer about what happened shortly after the accident, you will be violating the agreement. As a result, the insurance company might decide to exclude coverage,3 leaving you one on one with the injured party. But if you notified them on time and believe that the exclusion is a mistake, hire an insurance claim lawyer. They'll help you get back into the insurer's "good graces".
Do Insurance Claims Make the Rates Go Up?
For the most part, yes, the claim will leave a negative effect on your insurance. Once the company pays the third party's legitimate claim, a premium hike will follow. That's because the insurer will now see you as a bigger risk and change the cost of your premium. The increase will depend on three things:
The insurance claim history
The number of paid damages
The negligence of the policyholder
Different states have different laws regarding this. We're talking about no-fault and at-fault states. If you feel like your insurance rates are now way higher than they should be, learn about the local laws and reach out to your insurer. There are only 12 US states (plus Puerto Rico) with no-fault insurance laws. And on average, at-fault accidents boost the price by $600.
And one more thing: when a third person makes a claim against your insurance, you will lose your no-claims bonus. This is true even if it turns out that you didn't cause the accident.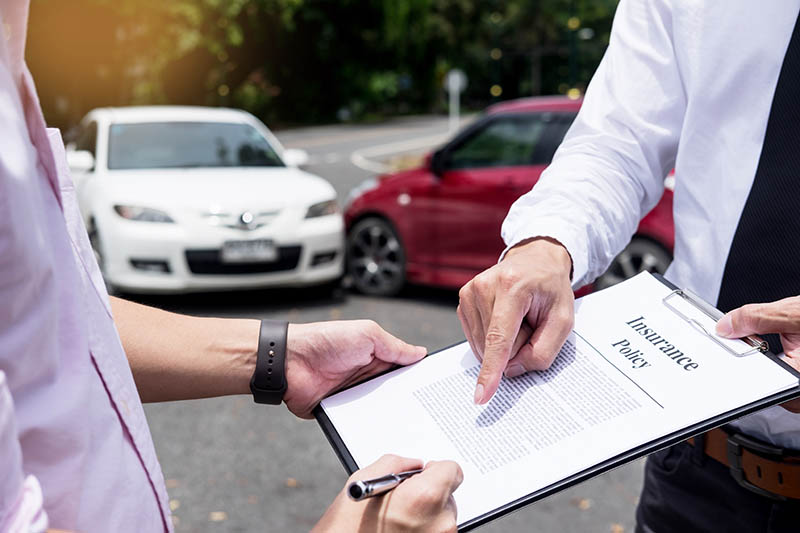 False Accident Claims: How Do You Handle Them?
While this doesn't happen all the time, many insurance companies increase your rate the second a claim is filed against you. They don't even check to see whether it's a legit claim or not. However, as a policyholder (a person that has purchased an insurance policy), you have the right to dispute that claim. You will, of course, have to provide evidence that the accident wasn't caused by you:
First, fill out an appeal form. You can get it from the insurance company.
Next, provide accurate data that proves you did not cause the accident.
We're talking about medical bills, police reports, and photos of the injuries and damages.
Witness statements and CCTV footage will be of great use as well.
Now just give the insurer time to bring your old rate back.
If they don't, make a bad-faith claim against the company.
To increase your chances of winning the case, hire an insurance claim attorney.
They'll help find the right approach to settle this in your favor.

Different Types of Insurance Claims: A Quick Look
When someone files an insurance claim against you, it's important to know what kind of claim you're dealing with. Again, it's going to be your insurance company dealing with it, but it's always a good idea to know exactly what you're being accused of. Here's a quick look at the most popular insurance claims in the United States:
Health Insurance
Life Insurance
Car Insurance
As for the claims, they all come in different forms. We're talking about no-fault (when the accident is the third party's fault), partial-fault (both parties—you and the other person—are equally at fault), and at-fault claims (the insured is 100% responsible for the accident).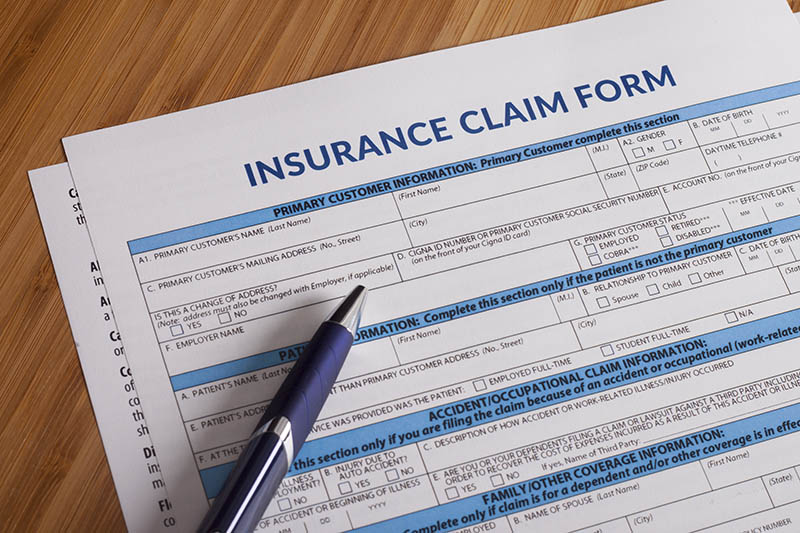 How Do You Make an Insurance Claim?
Alright, now that we talked about what happens when a claim is filed against you, it's time to talk about the process of making your own insurance claim. The important thing here is to make it as soon as possible. There are time limits, and they vary from state to state. But, as a general rule, the sooner you do file a claim, the better. Here's a step-by-step guide:
Start by filing a police report. Only do this if you get into an accident on the road or someone steals your car. Arson and theft are also recommended to report directly to the police. They might ask you to pay a visit and file the claim/report at the station, though: keep that in mind.
Document the damage. With that out of the way, send photos and videos documenting the damages and injuries to your insurance provider for them to review. If you were involved in a car accident, don't move the vehicle before you take pictures and make videos.
Review your insurance coverage in detail. Don't make any claims before you know exactly what kind of insurance coverage you have. Check the limits and deductibles and make sure your insurer will, indeed, cover your claim. If they don't, it would be better not to file a claim, as it won't do any good.
Reach out to your insurance provider. Ok, now call your agent. They'll help file the claim quickly. You might be able to do that manually online or by calling the company's phone. For this, you need to have the police report, medical bills, and all the documents ready.
Wait for the claims adjuster to contact you. They'll evaluate your case and decide exactly how much the insurer will have to pay. Policyholders aren't obligated to accompany the adjuster during their visit. Still, it's recommended to do so, as you'll be able to show the adjuster the damage and injuries personally.
Take a look at the settlement offer. Once the insurance company receives a detailed report from the adjuster, they'll send you a settlement order. If you're happy with it, go ahead and accept it. If not, there's always the option of disputing it and asking the insurer to send another adjuster.

Conclusion
An insurance claim is nothing more than a formal compensation request. It's sent to the insurer of the at-fault party to get compensation for losses, damages, or injuries. If you've ever been in a traffic accident and it was your fault, you probably already had to go through this. Now, insurance companies know exactly how to deal with such situations.
Your job is to notify them of the claim; they'll do the rest. Don't try to negotiate with a third party or talk to their insurance service provider. Just give your insurance company some time, and their agents will handle the whole thing. But if your insurance rate has gone unreasonably high, don't hesitate to file a bad-faith claim!
---
Featured Image Credit: Monkey Business Images, Shutterstock