How Necessary Is Rental Car Insurance? What Does It Cover?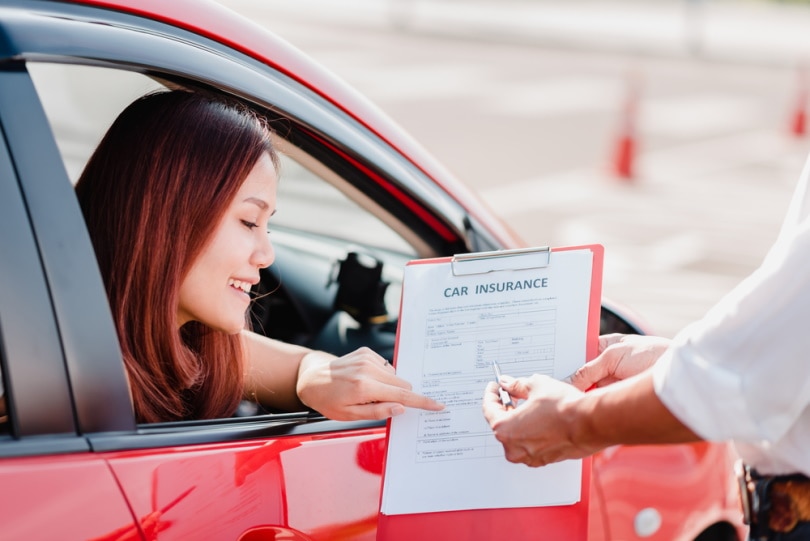 The global rental car market is huge. Each year, it makes $40 billion in revenue, and the numbers are growing rapidly. But what about insurance, though? Do you have to buy it for a rented vehicle? Here's the deal: if you already have extended auto insurance with comprehensive and collision coverage, you won't really need it.
However, if you don't have a personal auto policy, you should get at least some sort of insurance for the rented vehicle. Otherwise, you'll have to pay for the potential damages and injuries. What does rental car insurance cover? Is it expensive? How does car insurance work? Are there any alternatives you can use? It's time to figure it out!

What Is Rental Car Insurance? Breaking It Down
Essentially, it's an "extra" that you'll be offered when renting a vehicle at the counter. The agents working there will make sure to offer you rental car insurance. It will cover the expenses when you accidentally damage the car or hit someone else's ride while driving the rental. Now, you are not, in any way, obligated to pay for rental car insurance.
It's just an option that's available to folks that want to "lend" a vehicle for a short period. The big question is—what exactly does rental car insurance mean? What does it cover, and should you opt for it or not? Let's have a close look at what rental car insurance in the States includes.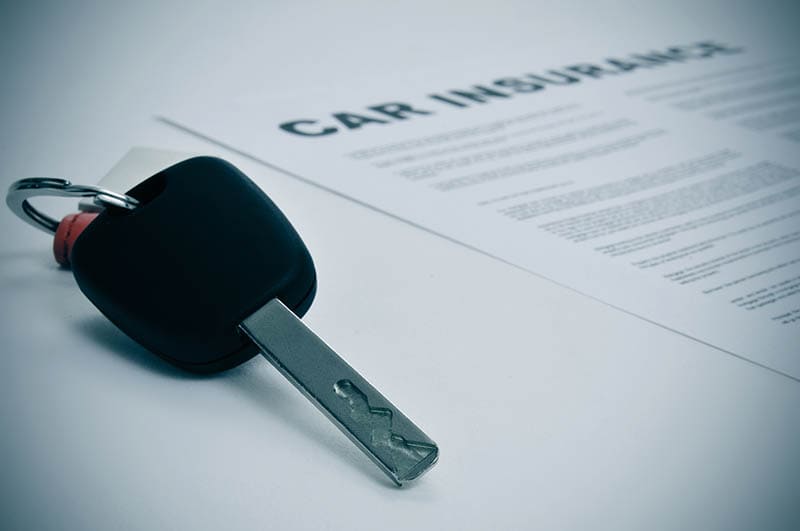 What Does It Cover, Exactly?
Collision/loss damage waiver
If you damage the vehicle in an accident/collision, this plan will cover it. The same is true if the rental gets stolen. Technically, this isn't insurance coverage, but rather a waiver. It means the company that's giving you the vehicle will cover collision damage and theft during the rental period. However, if the accident is a result of careless driving, you'll have to pay every single penny.
We're talking about violations of traffic rules like speeding, drowsy driving, drunk driving, or disregard for the safety of fellow drivers. Most rental firms won't pay for the services of a towing company or cover loss of use. Lost keys, flat batteries, punctured tires, and the windows/mirrors won't be covered, either. Make sure to learn about all the exceptions before you pay for anything.
Liability coverage
If you accidentally hit another person's car or damage their house/other property, will you have to pay for that? If the rental car insurance policy includes liability coverage, then the answer is no. Do keep in mind that there are limits to this. For rentals, it's going to be $300,000 to $1 million.
Personal accident coverage
Just like the name suggests, this insurance handles all the medical bills for the driver/other car occupants that get injured while riding in a rental car. Depending on the insurance plan, you'll get not only medical but also hospital and death coverage, along with dismemberment benefits.
Personal effects coverage
Got some stuff stolen while they were in a rented vehicle? Don't worry: personal effects coverage will pay for that. There is a limit to it, though. If you've ever had to use homeowners or renters coverage, then you already know what this insurance pays for.
How Much Will You Have to Pay for It?
The cost varies depending on the state or even the city, but, on average, rental car insurance comes at $30–60 per day. This is important: what most drivers in the States don't realize is that you can buy the four options/plans that we just discussed separately. Here's how much each insurance plan costs:
The collision damage waiver costs $10–20 a day
The liability insurance is available for less than $7–15 per day for $1 million in coverage
Personal accident coverage is even more affordable: $1–5 per day
Personal effects coverage can be yours for a similar price: $2–5 a day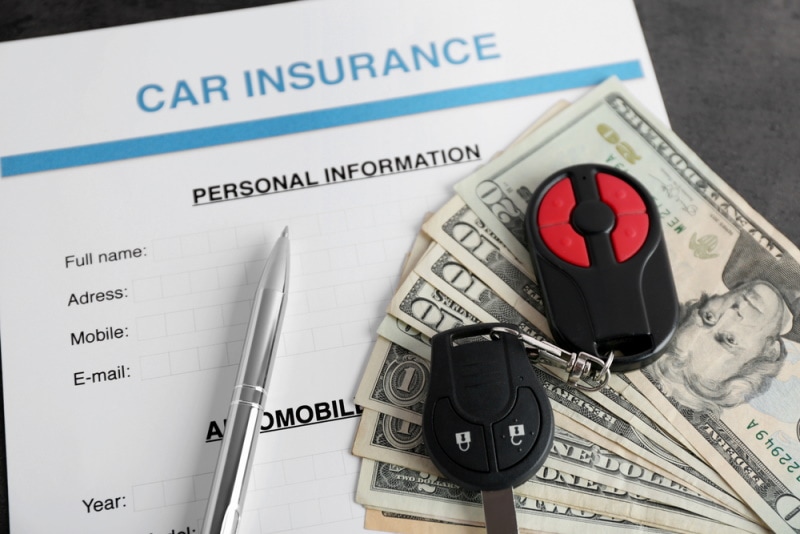 Do You Have to Buy Rental Car Insurance?
Rental car insurance isn't unreasonably expensive, but if you drive the vehicle for 10+ days, that will set you back $300–400, or even more. So, will you have to pay for it, or maybe you'll be better off without it? This depends on what kind of insurance (if any) you already have. We recommend getting rental car insurance in the following scenarios:
You don't have any kind of auto insurance or own a vehicle.
You do have a personal insurance policy, but it doesn't apply to rented cars.
You want to rent a luxury vehicle and need it to be fully covered.
You fly around a lot for business and tend to rent cars regularly.
The company that you're working for doesn't provide any insurance coverage.
You want to play it safe and avoid having to pay a high deductible.
A quick note: if you don't have an auto insurance plan but do need to rent cars frequently, the so-called non-owner car insurance might be the best pick for you. It's quite affordable yet covers injuries and property damages when driving a rental vehicle.
Will Your Auto Insurance Cover a Rented Vehicle?
The short answer is yes, it will. If you already have auto insurance that you've bought for your own car, it will cover the rental as well. That means you won't necessarily have to buy rental car insurance. If your insurance plan includes comprehensive coverage, the collision waiver will be of no use to you.
The same goes for liability coverage, along with personal accidents and personal effects coverage. Health insurance and term life insurance will offer a better bang for the buck. That said, if you only have basic auto insurance without any extras, it might be a good idea to invest in liability coverage for the rental to give yourself peace of mind. And remember:
Trucks are not covered by personal auto insurance. For proper coverage, your only option is to buy insurance directly from the rental company.
If you go with your own insurance, the rental company might charge a deposit. They'll give the money back once you return the car in proper condition, of course.
If someone steals the rental vehicle or you damage it, go ahead and file a claim. Do keep in mind, though, that it will leave a mark on your insurance premium.
When traveling abroad, remember that most US-based companies don't cover foreign rentals. Second, filing a claim outside the States in a foreign country isn't a simple task.
Rental car insurance at the counter is usually pricier than what you can get with third-party insurance companies.
How Big Is the Car Rental Market?
In 2021, the rental car market made $28 billion in the US alone. As for the global market, it's much bigger and boasts $40.6 billion in revenue. By 2027, it's predicted to reach a whopping $144.2 billion. Currently, there are 1.8 million rental cars available to US drivers. And although the prices today are way too high (up 42% compared to 2019), demand is still huge.
That's why rental vehicles will continue to be a big, profitable business. For obvious reasons, 2020 was the worst year for the industry since 2011 (a 27.4% drop in revenue compared to 2020). But once the pandemic restrictions were lifted, the number went back up (a 21% increase in 2021).
What Other Options Do You Have?
If you're not ready to pay big bucks just to rent a car, there are a few alternatives to try:
The most popular choice is, of course, using a taxi. People that don't like to drive, buy insurance policies, or wait in line find taxis to be a great option. However, if you're on a business trip and need to drive for hours for ten days straight, taxis will cost a pretty penny. Other than that, they are a go-to choice.
Or, if you're on a limited budget, try ridesharing. Essentially, it's when you share a ride with other passengers. The app automatically pairs you with people that have the same destination as you. That way, the ride (an Uber or Lyft) will be cheaper, but ridesharing cars aren't always available, especially outside of busy cities.
Not a big fan of sedans and crossovers? Then public transportation might be worth your attention. We're talking about light rails, buses, and minivans.
Why not take advantage of car sharing? This service has been around for more than a decade now and has proven to be a success. Just order a car you like via an app and someone will deliver it to you. Entry-level vehicles are available for cheap; premium cars, in turn, cost a lot more.
Finally, we have hourly car rentals. Compared to car sharing, this option is more affordable. But you will have to return the vehicle to the parking spot where you ordered it from. Besides, companies that offer hourly rent usually require you to have a monthly membership and a driver's license.

Conclusion
When you're trying to rent a car to drive around for a couple of days, insurance isn't the first thing on your mind. And that's exactly why most renters in the US are a bit confused when sales agents ask them whether they want to pay for auto insurance or not. The good news is—if you have an insurance policy, you won't have much use for the extra coverage.
Just make sure your current plan includes collision, liability, and comprehensive coverage. If you don't, you'll have to use hard-earned cash from your wallet to cover damages to the vehicle. Don't have any coverage whatsoever? Then rental car insurance will be a great investment. That's how this works!
---
Featured Image Credit: interstid, Shutterstock