What Is a Daylight Basement? Pros, Cons, Types, & FAQ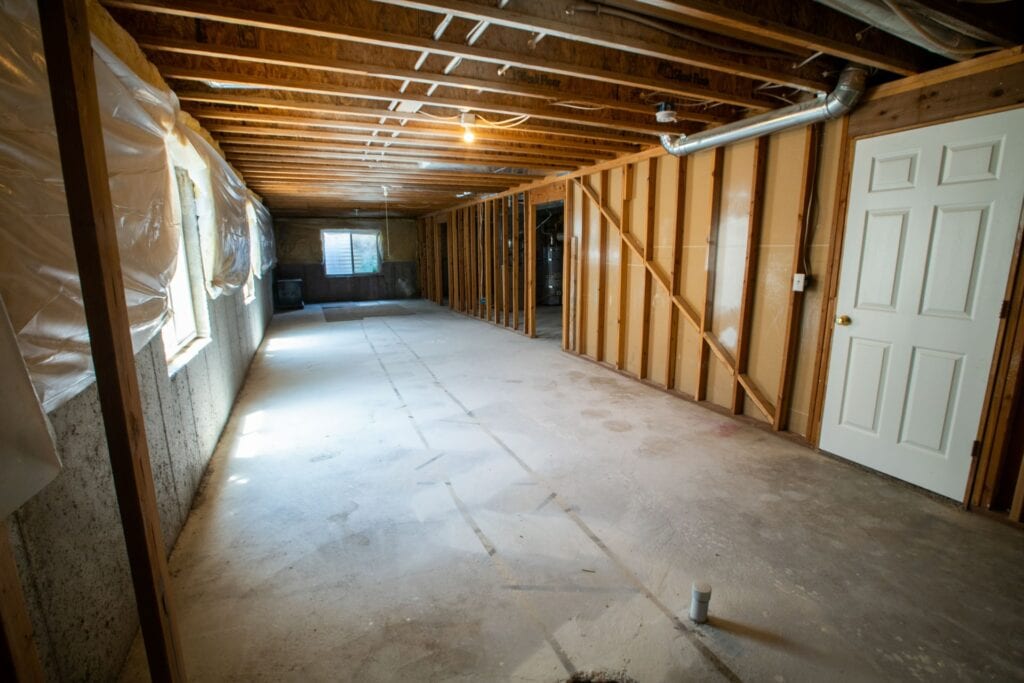 A basement is any space located beneath a building structure, whether it's a home or a commercial building. Sometimes basements are unfinished and a bit creepy to enter. And in other homes, they'll be fully finished and even contain windows and decks similar to other floors of a home, and they can be used for a variety of purposes.
We use our basements for storage, as gaming or laundry rooms, and in some cases, as a completely new unit with the bedroom, kitchen, and bathroom. But what is a daylight basement? And how does it differ from any other type of basement? Daylight basements (aka "walk-out basements") are designed for homes on sloping lots (usually at least 8 feet below ground level).

How Does a Daylight Basement Work?
The purpose of a daylight basement is to provide an entrance to the basement directly from the side or rear of the home at the lower level.
These types of basements have windows and walls (and in some cases, doors) that are above the ground. When constructing a daylight basement, it's important to establish careful measurement and work with a licensed contractor so that the entrance leading to the basement is not too steep or too flat.
What Are the Different Types of Daylight Basements?
There really aren't different types of daylight basements as this is its own subcategory when it comes to basements. The main thing that sets daylight basements apart from other basements is that it usually has above-ground windows and walls but no door that allows you to directly access the outdoors.
Where Is It Used?
Daylight basements are built in homes that are built on a foundation with a slope. The incline and depth of the home's foundation allow for windows to be installed inside of the walls, which are always above ground.
These types of basements can make the perfect gaming room or recreational living space, and in many scenarios, you may find that it's way more advantageous to build out the basement instead of letting it sit as a crawl space.
However, there are a couple of considerations that contractors and inspectors will note before giving you the okay to install a daylight basement. They include the following: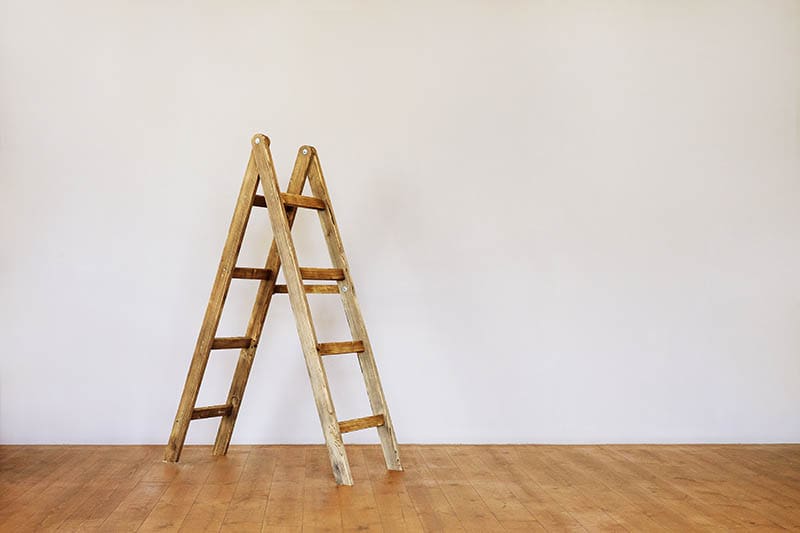 Your Home's Structural Integrity
There are always risks involved when excavating beneath a home, whether it's old or new. You'll need to have a building inspector and license contractor view your property to double-check the foundational structure and make sure that it's solid enough (and has enough reinforcements) to withstand the building process for a daylight basement.
Foundational Soil Conditions
The type of soil that your home is built on will also play a part and whether you can build out your daylight basement. For example, if you have soil that is specifically rocky or contains a lot of bedrock, the builder may need to use blasting (the use of explosives) to do the excavation, which can get very costly very fast.
The Angle of the Foundational Slope
When it comes to daylight basements a slope of at least 6 feet is needed (from the back of the house to the front of the house). This will give you a basement that has a ceiling of at least 8 feet. If the slope isn't steep enough, you won't be able to build out the basement according to typical building codes.
So, any slope that is lower than 6 feet will require the excavators to dig a deeper foundation so that the basement won't have a harsh angle that can be visually unappealing.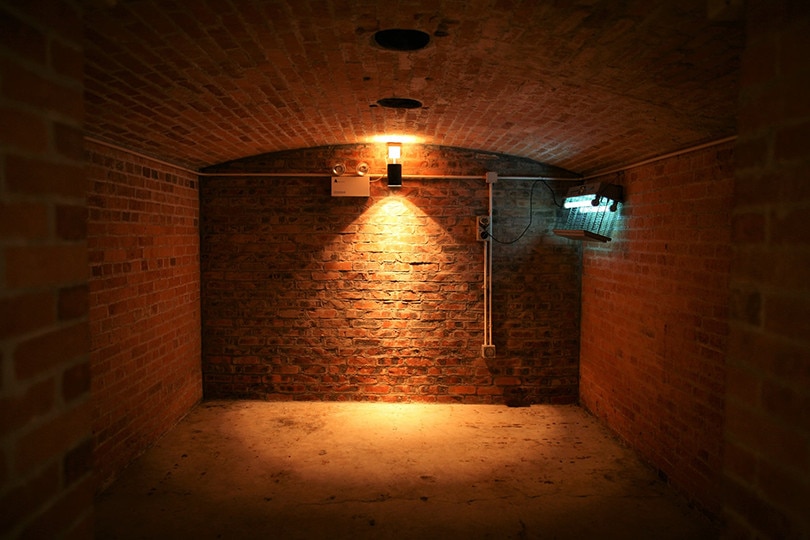 Advantages of a Daylight Basement
Daylight basement has many advantages, consider some of the following:
Advantages
They Increase Home Value – A daylight basement is often considered part of a home's living space and can add value to a home. Also, a daylight basement is more valuable than a house with a traditional basement. This type of home design is in high demand because it offers more living space and flexibility than a standard basement. Many daylight basement lots back onto small ravines which offer privacy and increase a home's worth.
Improves Lighting – One of the biggest advantages of daylight basement is their ability to add extra light to the room. This is usually in the form of large oversized or bay windows that offer a ton of natural light. These windows can add dimensions to the room, making it appear more inviting and larger.
Offers Extra Space – A traditional basement will add more space on just the ground level. However, a daylight or walkout basement offers more versatility and flexibility in terms of the home's total livable square footage.
Accessibility – And let's not forget that a daylight basement will also allow you to access different floors of your home without having to go outside in some cases. In some homes, you may see two separate flights of stairs, one on the outside and one on the interior of the home.
Disadvantages of a Daylight Basement
On the other hand, daylight basements also have certain disadvantages that should be noted as well.
Disadvantages
They're Costly to Build – Anytime you're performing excavation, you're going to incur considerable construction costs. And if your excavation requires customization, you're going to spend even more money for the build-out. It's best to get quotes from two or three different contractors before building out a daylight basement, just to get a general idea of what the budget will be.
They'll Raise Your Taxes – And of course, whenever you add additions to your home, you're likely to incur an increase in your tax rate. The personal property tax for your home may increase for the following year after your building, so be sure to check with your city or county tax assessor and note any changes in your taxes. You also want to try to time to build out if you plan to sell your home in the near future.
FAQs: Daylight Basement
Can I use a daylight basement as a separate apartment?
You'll need to check the building code and apartment codes for your area to determine if your daylight basement meets the qualifications to rent it as an apartment. However, this is possible.
Note that you'll need to set up a kitchen area, bathroom, and habitable living space to rent out to the daylight basement. And if you're seeking to supplement your income with the space, the ability to access the basement from the outdoors is a must, so just keep that in mind during the build-out.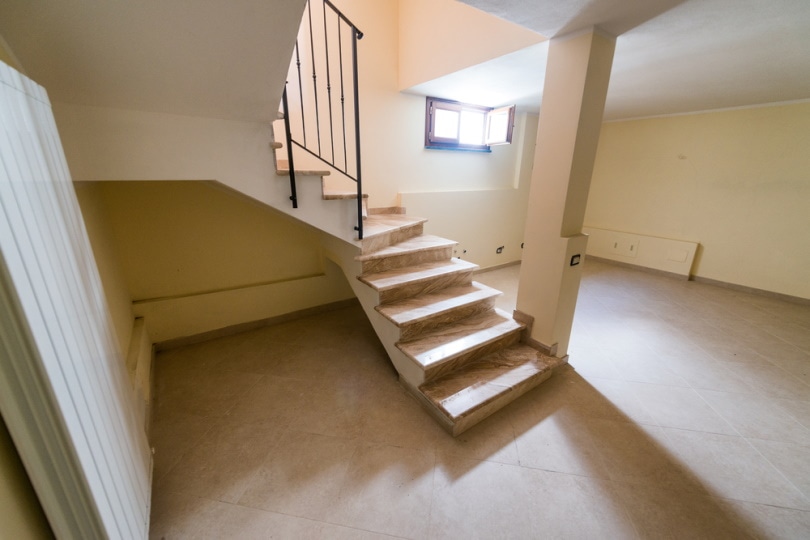 Are daylight basements included as square footage?
This is tough to answer, but it generally depends on where you reside. Every state and locality has different rules when it comes to including square footage in a property, and sometimes it can be a bit confusing. Some listings will include the basement in the square footage, and some simply won't.
And in some cases, the basement will be included, but only if it meets certain criteria. So, in short, it's best to check your local building code laws to see if the basement will be included in your total square footage.
Is a daylight basement cheap to build out?
Not necessarily. In many cases, you may find yourself spending anywhere from $25,000 to over $70,000 to build a daylight basement in your home. The angle of the slope, the square footage of your home, and other factors will play a huge part in determining your total build-out cost.
The type of foundation that your home is built on would also play a role, as it can determine how difficult it'll be to excavate.

Conclusion
Daylight basements are great options for homes that are built on a sloped foundation. Their main distinction is that they have windows and walls that are above ground, unlike traditional basements which are beneath the ground.
These basements can be expensive to build but are worth it if you want to add value to your home or use the extra space for storage or additional living space. Note that building out a daylight basement has its advantages, but it is a rather expensive home project.
---
Featured Image Credit: real-twin-photos, Unsplash