What Is a Jack & Jill Bathroom? Types, Features & Layouts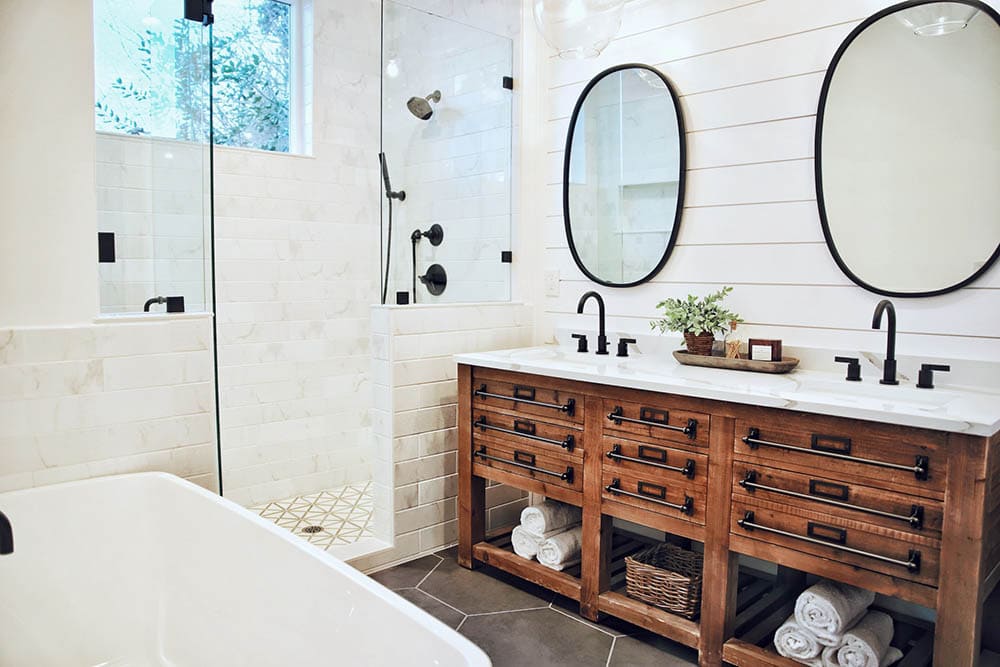 Named after the classic nursery rhyme and made famous by The Brady Bunch, a Jack and Jill bathroom is a bathroom with two doors, each connected to a separate bedroom. The bathroom functions as a private space for the occupants of both rooms, but there are usually two sinks and mirrors.
Occasionally, a third door may lead to the hallway so people don't have to go through a bedroom to access the bathroom, but these bathrooms are usually intended to be private.
One common use for a Jack and Jill bathroom is for siblings who tend to squabble over bathroom access. Both kids being able to brush their hair and teeth in the morning without taking turns helps to streamline the start of the day.
There are numerous variations of this classic bathroom design, but the main constraint is space. Smaller bathrooms might not have room for two sinks or mirrors, but the convenience factor is still there. For rooms with more space, you can add more features.

Jack & Jill Bathroom Design Layouts
Jack and Jill bathrooms are endlessly customizable, and there are tons of features you can add to enhance the utility of the space. That said, there are several standard layouts that will work great for many families.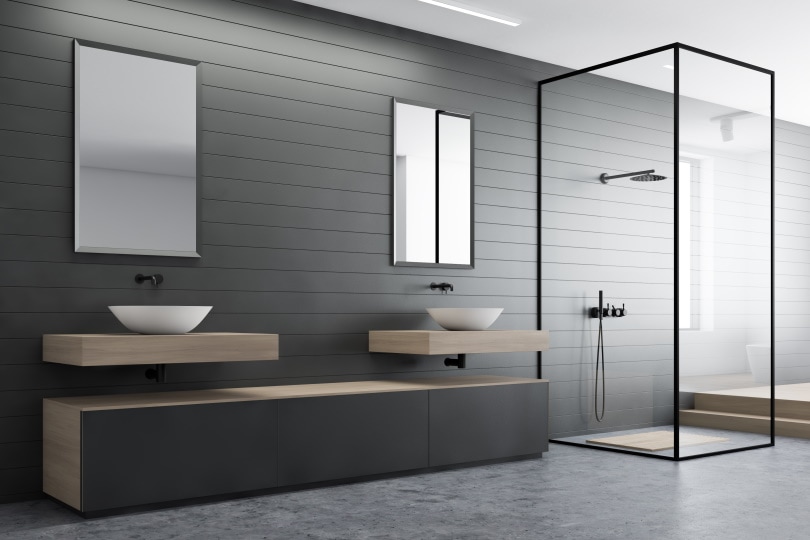 Jack & Jill Layouts
2 doors, 2 sinks/mirrors, toilet, and bathtub/shower
2 doors, 2 sinks/mirrors, shower/bathtub, toilet in a small, enclosed space with a door
4 doors, 2 sinks/mirrors in separate room between bedroom and bathroom, shower/bathtub and toilet in the main bathroom (or toilet in an enclosed room)
As you can see, there are tons of different ways you can personalize your Jack and Jill bathroom to more efficiently meet the needs of the people who use it.
What to Include in a Jack and Jill Bathroom
To determine what features your Jack and Jill bathroom could use, consider who will be using it. If it's two younger children, a bathtub-shower combo would be perfect for streamlining bath time. Moody teenagers, by contrast, tend to prefer enclosed showers. Consider their preferences when deciding how to design the room.
If at all possible, go with two mirrors and sinks. They make minor tasks like brushing teeth, hair, and other morning prep easy and convenient for both parties. Not only that, but the dual sink-and-mirror setup will boost your home's value, too!
Another tricky thing to figure out is the lock situation. If you put regular locks on the doors, eventually someone will forget to unlock the door and make the other party have to walk all the way through the other bedroom to unlock it. Button-press or other soft locks might be better for convenience, although they don't offer as much privacy as a regular lock.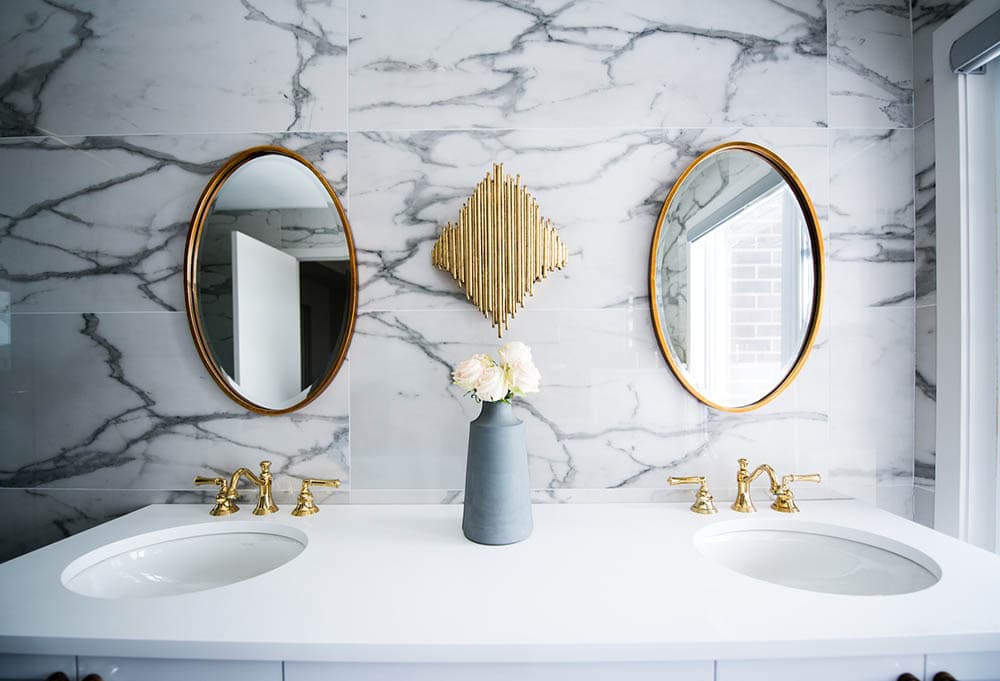 Let's check out some other features to think about for your Jack and Jill bathroom.
Features
Shower towel racks on each side so nobody has to fight over towels
Pocket doors for smaller Jack and Jill bathrooms to save space
If you entertain guests often, consider adding a third door to the hallway
Instead of two separate mirrors, consider one full-length mirror that stretches both ways

Conclusion
Jack and Jill bathrooms are an awesome way to streamline bathroom access for the people in the attached bedrooms. Whether you have a large Brady-Bunch-style bathroom or a smaller one with fewer features, there's a perfect Jack and Jill bathroom layout for anyone.
---
Featured Image Credit: Taylor Beach, Unsplash