What Is A Sedan? Origin, Features, Types & Uses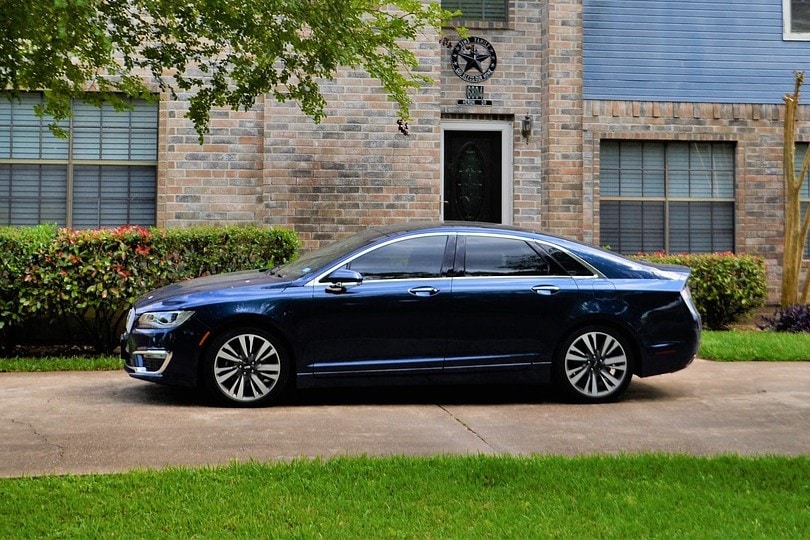 Similar to how all other fields have their jargon, the automobile world has many words for several cars you won't hear anywhere else. One term you'll often hear in the automobile world is "sedan."
A sedan is a four-door car (two on each side) that comes with a fixed roof. It has a passenger capacity of four. Also, it features a three-box design. The three-box design represents three separate compartments: engine, passenger, and luggage compartment. It also has only two rows of seats.
Of the many types of automobiles like pick-up trucks, SUVs, RVs, vans, buses, and many more, sedans are the most common type of automobile worldwide. They're also known as family cars or saloons, although the latter name is rarely used in the United States today. Sedans are designed with passenger comfort in mind. They also benefit from being front-wheel or all-wheel drive.
This article gives you a general idea of what a sedan is and why it's called that.
Click Below to Jump Ahead:

Origin of the Sedan
A passenger car with a three-box configuration qualifies as a sedan. The three-box comprises A, B, and C pillars that separate the driver, passengers, and luggage compartment. In the UK, a sedan is known as a "saloon."
The word has its origins in Italy. It's derived from the Latin words "sedes" or "sedere." The concept of "sedan" comes from the sedan chair, which was first introduced in England between 1634 and 1635 by Sir Sanders Duncombe as an enclosed chair secured by poles to carry it. The enclosed chair had windows on both sides. It was carried by two people (one at the front and another behind).
Sedans became luxurious between the 17th and 18th centuries in England, Italy, and France. In 1911, the United States began producing enclosed passenger cars. They referred to them as 'sedans.'
The first car company to manufacture a sedan in the United States was the Speedwell Motor Company in Dayton, Ohio in 1911. It was known as the 1911 Speedwell. It was an enclosed, two-door car.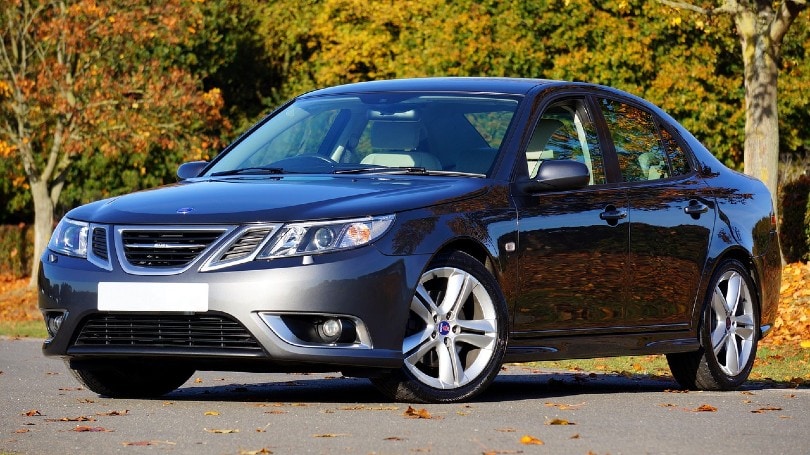 Features of Sedan Cars
Now you know where the name sedan came from and why it's called a sedan. So, here are several outstanding features of a sedan.
Fuel Efficiency
Sedans are more fuel-efficient compared to other types of cars. They have smaller engines and less weight to haul around. Their smaller size makes them lighter on gas than larger vehicles like SUVs or pickup trucks. With a sedan, you'll save money at the gas pump. Besides, many sedans also have a hybrid option.
Lower Seating Position
Sedans offer a lower seating position compared to many other cars including SUVs and minivans. That makes it easier for older people to get in and out. But the lower seating position isn't ideal for tall drivers.
Handling
Handling is a crucial feature to consider when buying a sedan. This is how well the vehicle responds to steering inputs and how it handles turns and curves. Usually, sedans are known for their superior handling capabilities. They have a lower center of gravity than larger vehicles. It means that they're easier to maneuver around corners and through turns.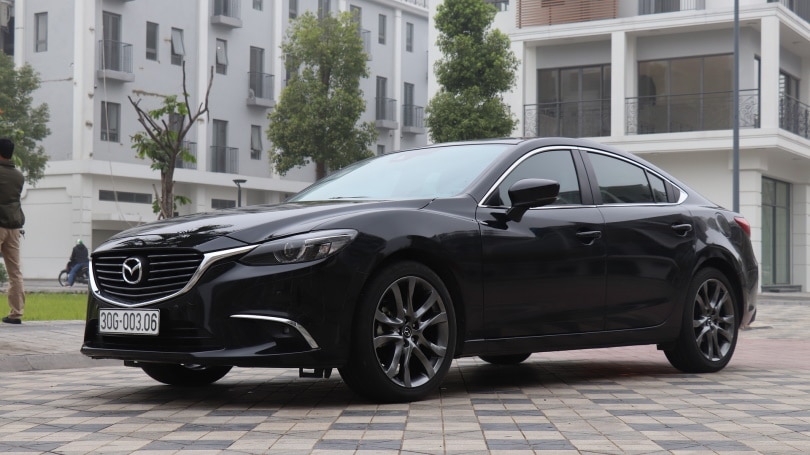 Affordability
The sedan offers the best value for money when it comes to fuel efficiency, safety, comfort, and reliability. If you're looking for an affordable option, you should buy a sedan. Sedans come with lots of features that won't hurt your pocket. It makes them appealing to new drivers looking for their first set of wheels or an affordable commuter car for daily use around town.
Aerodynamics
The aerodynamic shape of sedans helps reduce drag and improve fuel efficiency. It also allows them to be more stable at higher speeds compared to other car types such as hatchbacks or coupes. The shape of a sedan's body also helps reduce drag by allowing air to flow smoothly over its surface.

The 8 Different Types of Sedans
The type of sedan you choose will depend on what you need it for and how much money you want to spend. There are many types of sedans out there. Here's an overview of some of the most popular ones: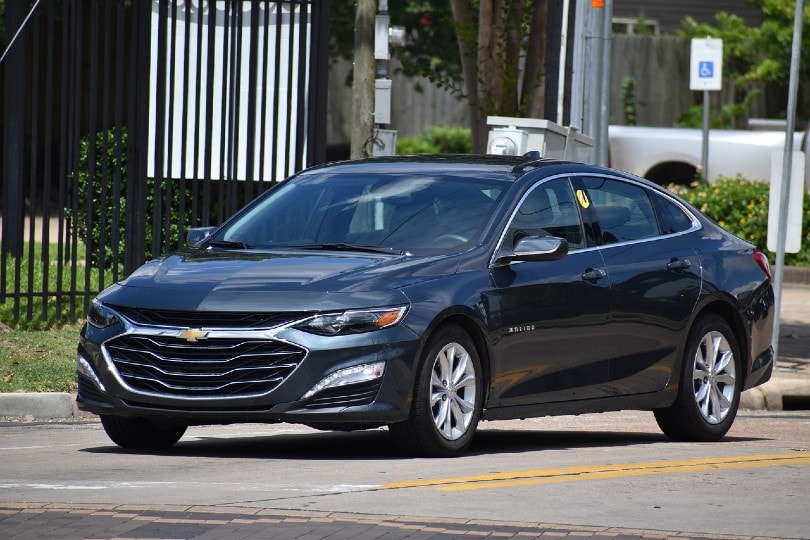 1.

Subcompact Sedan
This four-door car offers adequate passenger space, but not much cargo room. Also, it's the smallest sedan on the market today. The subcompact sedan is available with either front-wheel drive (FWD) or all-wheel drive (AWD).
These cars are excellent for city driving. They can easily maneuver through traffic jams and parking garages. These models include Ford Fiesta, Hyundai Accent, Toyota Yaris, and Vios.
---
2.

Compact Sedan
A compact sedan is a small car with four doors and seating for five passengers. It has a 3.5-liter, six-cylinder engine. Despite the small size, a compact sedan has many comfort and safety features. It's often considered a smaller version of a full-size sedan.
Compact sedans have rear-wheel drive, small bodies, and small cargo space. They're often used for city driving or commuting to work. Examples of compact sedans include Kia Forte, Honda Civic, Ford Focus, Chevrolet Cruze, and Toyota Corolla Altis.
---
3.

Mid-Size or Large Family Sedans
These cars are often roomy enough for families but don't have the same cargo space as a full-size sedan or station wagon. They are more affordable than full-size models. They also offer good performance and handling characteristics.
Mid-size sedans also come with 2.0 or 3.5-liter six-cylinder engines. Honda Accord, Hyundai Sonata, and Toyota Camry are examples of large family sedan cars.
---
4.

Full-Size Sedans
These have room for up to five passengers and offer plenty of comfort for long trips. They have large trunks. Ford Crown Victoria, Chrysler 300 C, and Toyota Avalon are full-size sedans.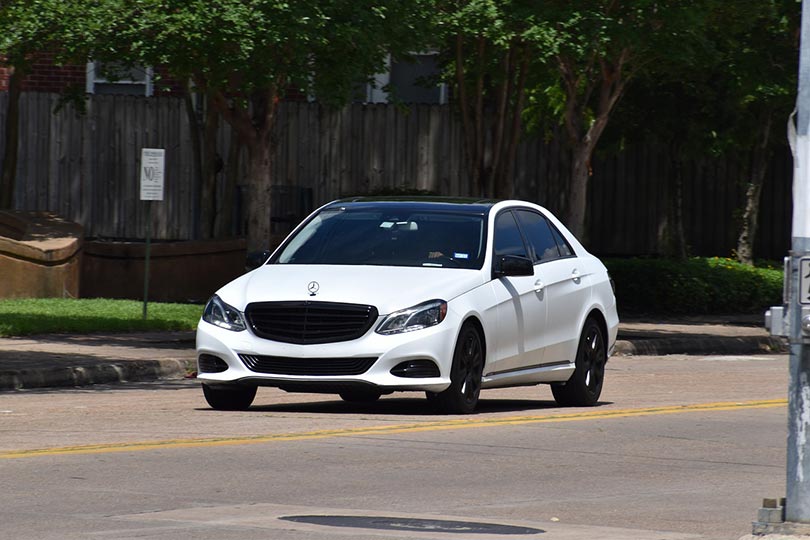 ---
5.

Executive Mid or Luxury Sedan
A luxury sedan is an intermediate-sized car that emphasizes comfort and riding quality, ideal for use as a family car. They're also used by business executives who want to carry passengers in style without sacrificing comfort or safety.
These sedans have a 2.5- or 5.0-liter engine with a six- or eight-cylinder powertrain. Sedans in this category include Audi A6, Jaguar XF, BMW 5 Series, and Mercedes Benz E-Class.
---
6.

Full-Size Luxury or Grand Sedans
If you're looking for a comfortable ride with lots of interior space, consider a full-size luxury sedan. These cars can seat up to five people comfortably while providing enough trunk space for luggage.
The full-size luxury sedan comes with state-of-the-art features compared to other sedans. The car has a 4.0-liter engine capacity with six or 12 cylinders. Grand sedans include Lexus LS, Audi A8, BMW 7 Series, and Mercedes Benz S-Class.
---
7.

Hatchback Sedan
A hatchback sedan combines the best features of a hatchback with those of a four-door car. Hatchbacks are sportier than other models. They're also more economical because they offer more cargo space than other vehicles in their class.
Hatchback sedans may also have higher fuel efficiency ratings than other models. Their design allows them to drive at higher speeds without compromising fuel economy. The whole rear of the hatchback sedan lifts, unlike other sedans. Some hatchback sedans comprise Volkswagen Golf, Ford Fiesta, and Focus.
---
8.

Chauffeured Sedan
This is a luxury car usually driven by an experienced chauffeur licensed to operate the vehicle. You can also call it a limousine sedan. This car is typically only used by celebrities, CEOs, and other people who want to be driven around town in style.
Chauffeured sedans are often bigger than ordinary cars. They're also equipped with various amenities, such as DVD players and leather seats. Rolls-Royce, Lincoln Town Car, and Cadillac are examples of chauffeured sedans.

Where Is a Sedan Used?
Sedans are popular choices for families because they offer plenty of room. They are also popular with other commuters because they are comfortable. Some people prefer sedans because they can be easier to drive than SUVs or trucks.
Consider a sedan if you're looking for a car with exceptional fuel economy and reliability. Sedans are also ideal if you plan on driving in inclement weather.
A sedan is your perfect car if you want to separate your passengers and luggage. Separating passengers and luggage is crucial when transporting bulky or dangerous loads. Besides, if you want a vehicle with reduced resonance during transit, go for a sedan.
Advantages of a Sedan
Easy to maneuver on city roads and tight spaces
The low clearance facilitates getting in and out
Lower center of gravity
Fuel-efficient compared to SUVs
Affordable
Can fit up to five passengers sitting comfortably
Closed cargo space, making it safe
Easy to drive and handle
More aerodynamic compared to SUVs and hatchbacks
The low height makes a sedan easier to wash
Disadvantages of a Sedan
They don't have a sporty and sleek appearance
Less roomy
Minimal luggage space compared to SUVs
Not ideal for towing or hauling
Not ideal for off-road driving due to their low clearance
Less visibility due to the driver's lower seating position
They don't have many all-wheel drive options
Not ideal for families with more than five members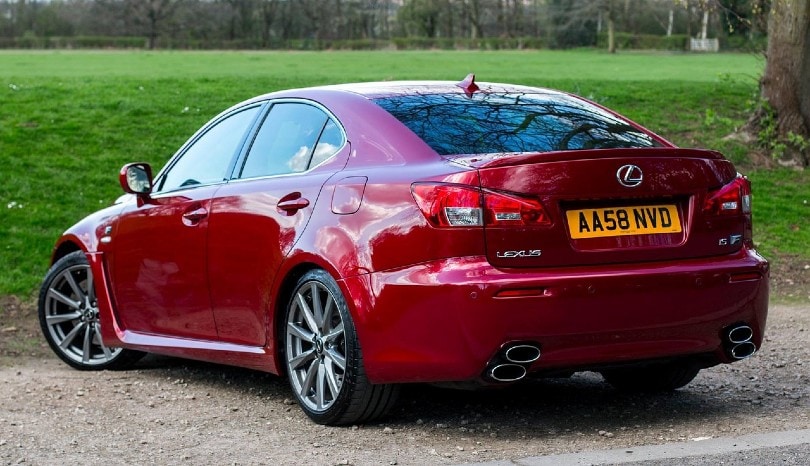 Factors to Consider when Shopping for a Sedan
Sedans are a staple in the automotive world. They're versatile, comfortable, and have various body styles. They're also safe, reliable, and easy to drive. If you're looking for an affordable, fuel-efficient vehicle that can take you anywhere you need to go, consider buying a sedan.
As with any major purchase, it's crucial to do your research before you buy.
Here are some things to consider when shopping for sedans:
Cost – When it comes to cost, sedans are more affordable than SUVs or trucks. The lower cost of these vehicles makes them ideal for budget-conscious shoppers.
Seating Capacity – Sedans are available in different seating capacities, from four to five seats. The number of seats will determine what you can do with the car and how many people you can fit inside. If you have children, you may want to buy a larger sedan that has enough room for them to sit comfortably. Also, larger sedans have more headroom and legroom.
Engine – The engine determines how much power your car generates. Most sedans have four-cylinder, but some have six-cylinder or even eight-cylinder engines. The number of cylinders directly correlates with the amount of power your car's engine generates. The more cylinders there are, the more powerful your vehicle will be.
Fuel-Efficiency – If you're looking for a car that will save you money at the pump, fuel efficiency should be one of your top priorities when shopping for a sedan. You'll find that most sedans offer decent gas mileage. Most have a combined fuel efficiency rating of 36 mpg (miles per gallon). The higher the mpg rating, the more efficient the car is using fuel compared to other vehicles in its class.
Cargo Space – The cargo space can help you determine if the sedan fits your lifestyle. The cargo space can be measured in cubic feet. The more cubic feet available in your sedan, the more items you can take with you when traveling.
Safety and Advanced Driver Assistance Features – Some high safety level and advanced driver assistance features include forward-collision warning systems and lane departure warning systems, blind spot monitoring and rear cross-traffic alert, adaptive cruise control and forward emergency braking, and rear automatic braking systems. These advanced safety features prevent accidents from happening. They also reduce their severity if they occur. So, check if the sedan you're buying has some if not all the features.

Frequently Asked Questions (FAQs)
What gives sedan cars an edge over others?
When you think of a sedan, there's no doubt you think of a safe and comfortable car. Sedans are designed to be roomy. They are also known for their smooth ride, which makes them ideal for long trips.
Besides, a sedan is your best bet when it comes to speed, acceleration, fuel economy, and braking. The lower weight makes it easier to brake and accelerate. Their cost is also much less compared to other vehicles such as SUVs.
Which sedan is ideal for long distances?
The Toyota Prius L Eco is an ideal sedan car for long distances. It also has excellent fuel economy given its combined fuel efficiency of 56 mpg. Besides, it has an 11-gallon fuel tank. Combined with its battery, you can travel for long distances without needing to refuel.
It also has a comfortable interior and an easy-to-use infotainment system. The Toyota Prius L Eco is one of the best sedans in its class. It has many features you'd expect from more expensive cars but at a lower price tag. The luggage space can also house a lot of cargo.

Conclusion
Now you know more about these vehicles known as sedans, and what they look like. Regardless of the definition, Sedans have come a long way from their original conception. They have also become synonymous with the comfort and security of an automobile.
As you've seen, the sedan is a fascinating vehicle. It remains one of America's favorite vehicles, even as its popularity worldwide is waning. But while sedans are declining, they still have a strong following—and for good reason. They are spacious, comfortable, and reliable, making them well-suited for various uses.
---
Featured Image Credit: ArtisticOperations, Pixabay