Husqvarna 360BT Backpack Blower Review 2023 – Pros, Cons, & Verdict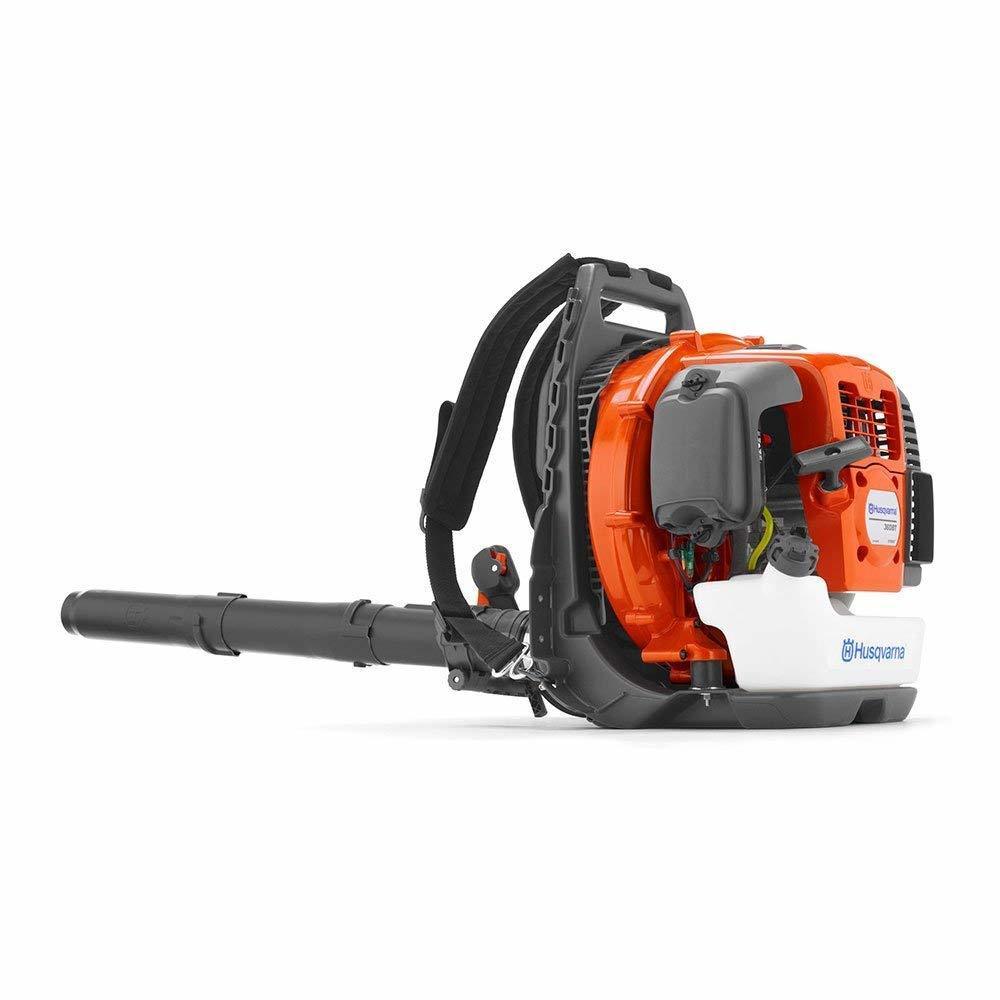 We give the Husqvarna 360BT Backpack Blower a rating of 4.4 out of 5 stars. 
Build Quality: 4.8/5
Power: 4.8/5
Features: 4.6/5
Price: 4.4/5
Warranty: 4.2/5
Review Summary
The 360BT is one of Husqvarna's offerings in the commercial backpack blower market. Husqvarna offers an extensive lineup of outdoor power tools designed for reliable use in rugged conditions. This backpack blower displays that heritage in the quality of its construction and performance in the field. Husqvarna engineers their products' ergonomics to minimize user fatigue and reduce chances for repetitive stress injuries. The 360BT offers excellent ergonomics, enabling users to operate the unit comfortably for extended periods of time. As it's a smaller capacity commercial backpack blower, however, commercial users need to be sure that its capabilities match their work requirements. Homeowners with large properties (over 1 acre) will find this unit more than capable of meeting their maintenance needs.

Husqvarna 360BT – A Quick Look
Pros
Ergonomic design for reduced user fatigue with a vibration dampening system and ergonomic harness
Husqvarna X- Torq engine technology is more efficient for longer run times between fueling and produces lower emissions
Commercial style filter keeps more dust out of the engine for a longer life and better performance
Cons
No active cooling
Power may be inadequate for certain commercial applications
Specifications
Brand name: Husqvarna
Model: 360BT
Product size without hose and nozzle (L x W x H): 21 4/5" x 21 3/10" x 21 3/10"
Product dry weight: 23.2 lbs.
Engine: 65.6 cc, 3.81 hp, two-cycle, CARB & EPA compliant
Fuel: Regular unleaded, max ethanol content 10%
Idle RPM: 2,000
Operating RPM: 8,100 Max
Speed at nozzle tip: 104 MPH (round), 232 MPH (flat)
Sound level at operator: 97 dB(A)
Newtons: 21
Ergonomically designed
Husqvarna reduces user fatigue through excellent ergonomic design. The 360BT reflects this ergonomic focus with its vibration dampening system, an ergonomic harness, and an adjustable control handle mounted to the outside of the blower tube that gives the user maximum control with minimum strain.
Plenty of power for large residential properties
The 360BT brings plenty of power for residential users who have large properties to manage, especially when there are a large number of trees on their lots. They will find this backpack blower has more than enough "umph" for even the largest residential jobs.
One-handed control
Once the 360BT is running, the user can access the throttle, cruise control (throttle lock), and kill switch from the control handle. Unlike other units, this model doesn't place controls, such as the kill switch, in a separate position. As a result, 360BTusers can easily and instinctively control all functions with one hand.
FAQ
What does the designation, 30N mean?
That stands for 30 Newtons. This is a measure of ability to do work that manufacturers are moving towards instead of just giving a MPH rating. The higher the Newton rating, the more mass the blower can move, whether the mass is leaves, grass clippings, or other debris.
Is a hip belt recommended for this unit?
The harness that comes with the 360BT has an excellent design with chest straps to reduce shoulder load. There's a hip belt sold as an accessory that can further reduce pressure on the shoulders. As it is, this blower feels light and is easy to maneuver.
Does attaching the last tube decrease the CFM?
No, it does not. It helps focus the airflow closer to the leaves, etc. On the other hand, not attaching the tube allows you to blow a larger area at a time. For example, you can keep it off to blow a large area of leaves into a pile, and then use the second tube for more precise movements.
General user impressions
Based on our research, users love their Husqvarna 360BT. The users are also quick to talk about the money they save by not paying someone else to do their maintenance. Let's get into the specifics.
Power, power, power. The 360BT more than satisfies users with the amount of power it brings to lawn and property maintenance. Tasks that reportedly took days to complete with other equipment now take hours or minutes. Commercial users may want to use the 360BT for smaller or hard to access areas as it may be underpowered for larger cleanup jobs.
Ease of use crops up repeatedly with credit given to the weight of the 360BT and its excellent straps. Ease of starting also comes up frequently. Users mention that smaller, lighter users may find starting a bit more difficult.
The last comment worth mentioning is value for the money. In the majority of cases, users purchase the tool as an upgrade. They invariably cite the 360BT as worth the extra money for its strong performance and reliability.
Negative reactions are much harder to find for this blower. One user expresses discontent that the 360BT didn't come with a hip belt when they thought that it was standard equipment. Another user says that it's underpowered for his needs. Finally, other users consider it too heavy and too noisy.
Husqvarna 360BT 65.6cc 2-Cycle Gas 890 CFM 232 MPH Backpack Leaf Blower , Orange
X-TORQ ENGINE: The X-Torq engine design reduces harmful exhaust emissions by up to 60 Percent and increases fuel efficiency by up to 20...
UTILIZE FULL BLOW FORCE WITH MINIMAL ARM STRAIN: The offset handle makes the blow forces easier to control by preventing the arm from...
HIGH BLOWING CAPACITY: The powerful and easy to start X-Torq engine in combination with efficient fan design delivers high air speed...
Save your senses
This last point brings us to an important piece of advice for users of any blower—handheld or backpack. Wear the appropriate protective equipment including eye (safety glasses), hearing (plugs or over-ear), and face (dust masks) protection. Don't use earbuds or headphones to listen to music unless they're specifically designed for high-noise environments. When you wear normal earbuds or headphones, you turn the music up to hear it over your equipment, and that is just as bad as no hearing protection at all.
Conclusion
Small commercial operations, landlords, and homeowners with large properties will find the Husqvarna a perfect solution for their landscape maintenance needs. The power, reliability, and comfort of the 360BT are well-suited for these applications. Larger commercial operations may find that it lacks enough power to suit their needs. These users may want to use it as a blower for smaller areas or for finishing up work.
Related Reads: