What is the Best Time of Year to Replace a Roof?
Replacing a roof is a serious investment that takes a professional and skilled hand. Hiring a professional to do this job perfectly is extremely important since a healthy roof will provide many years of safety from bad weather. Providing the perfect conditions for your roof installers to work is necessary to end up with a flawless roof, and those ideal conditions are usually met in the fall.
While fall is certainly the best time for replacing a roof, the other seasons are also acceptable. Fall has idyllic temperatures and low humidity, which is best for doing any home remodeling. It is essential to understand that each season has pros and cons for replacing a roof, and below, you can find all the details.

Importance of Replacing Your Roof
A properly functioning, strong roof is the most critical part of a healthy house. While problems may become visible after many years of using the roof, you will only notice some problems if you check the roof regularly. Shingles on a healthy roof will last around 20 to 25 years, so the first step is to figure out how old your roof is. No matter the season, if your roof is quite old and won't be able to handle another winter, then a replacement is a must as soon as possible.
It is crucial to replace your roof as soon as you notice problems. If you postpone getting your roof replaced or fixed, the damage will spread to other parts of the house, such as the attic or walls, causing a greater risk. Fixing this issue on time ensures a healthy home, saving money and energy.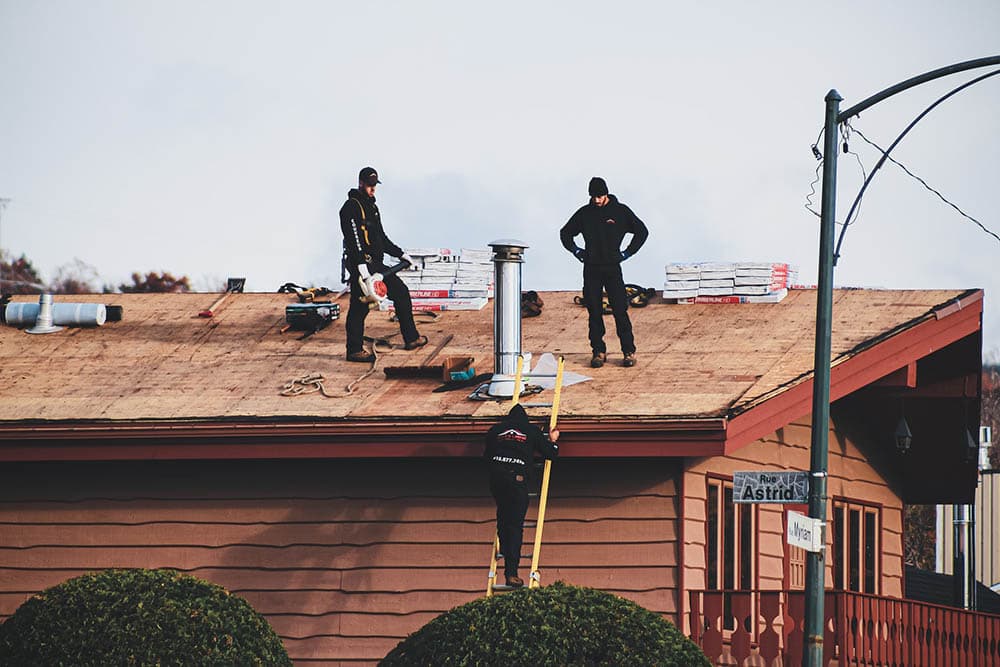 Replacement or Repair?
Sometimes, a problem will arise on your roof or roof shingles, and you won't be sure whether to call the repair man or replace your roof entirely. The amount of damage will let you know what you need and whether the damage has spread to most of the roof's surface. Since replacing the roof is an expensive investment and a massive project that will take up a lot of time, consider only repairing those damaged areas.
Situations when your roof can go with a repair only, include:
Damage to the roof is minor
There isn't a risk of further damage to the house
A replacement is not in your budget
You need a quick repair that will postpone the problem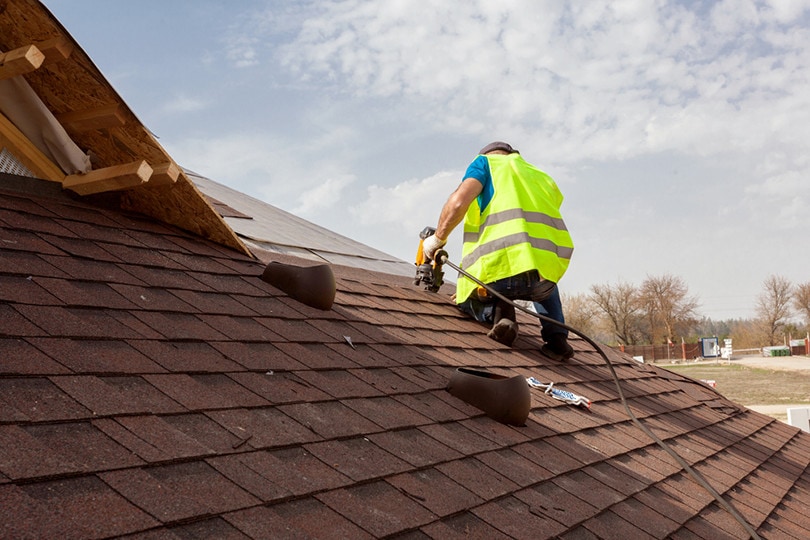 Replacing a Roof at Different Times of Year
Replacing your roof at different times of the year will bring different experiences to homeowners, depending on whether you need an urgent fix or can wait for the ideal time. Below, you can find the good and the bad aspects of fixing the roof in different seasons.
Spring
Spring is usually a decent time to replace the roof or make other home improvements that had to wait for winter to pass. Replacing the roof in spring is an excellent idea, with low humidity in the air and when the contractor will have an open schedule. When the weather becomes much more enjoyable, it is a good time to work around the house without the risk of heat waves.
| | |
| --- | --- |
| Months | March, April, May |
| Pros | Contractor open schedule, warm weather, mild temperatures |
| Cons | The weather in some parts of the US has a lot of rain during spring |
---
Summer
Summer is also a convenient time to replace your roof, and many people choose this season for any house remodeling projects. The weather is usually predictable and stable. While the climate in summer is ideal for casual days, it might not be suitable for contractors. Days tend to get too hot, making any outdoor work a nuisance.
| | |
| --- | --- |
| Months | June, July, August |
| Pros | Warm days, predictable weather, low humidity |
| Cons | Possible extreme heat, busy contractor schedule |
---
Fall
Fall is a season that comes perfectly after scorching summer days. Humidity is usually low in the months leading up to winter, allowing the roof installers to finish their job without interruption. As the temperatures cool down to be much more pleasant, many homeowners choose this time to do any remodeling or repair their home needs.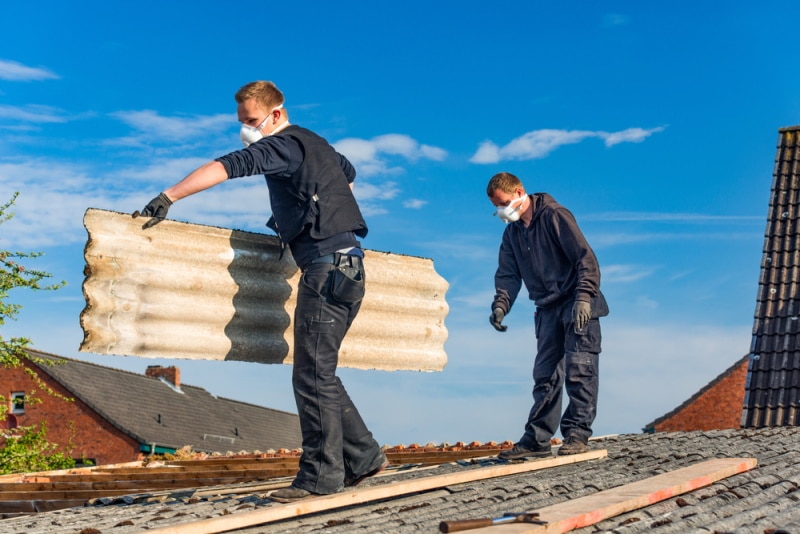 | | |
| --- | --- |
| Months | September, October, November |
| Pros | Pleasant temperatures, low humidity |
| Cons | The beginning of fall tends to be quite busy |
---
Winter
While snow and cold are not ideal conditions for any repair work, it is possible to make some quick adjustments when necessary. Make sure to choose a day when not snowing so the project has enough time to dry. One significant advantage of doing any roof repairs or replacements during winter is that the contractor and installer's schedule is usually more flexible.
| | |
| --- | --- |
| Months | December, January, February |
| Pros | Open schedule for contractors |
| Cons | Cold, moist weather |
---
Best Time for Replacing a Roof
The best time to replace a roof is certainly fall. This season has several advantages regarding house repairs, and most homeowners choose this season for their projects. Contractors and installers need several warm, predictable days to get the work done without the risk of rain. Low humidity is also a requirement because most home renovation projects need some time to dry thoroughly. Fall temperatures are ideal for workers to finish this project, especially because they have to spend a lot of time on the roof.
While the beginning of fall tends to be busy, the mid or end of fall is usually quite open for contractors. Fall is also an ideal time to replace your roof because you will be left with a brand-new roof right before winter. Your roof will be significantly improved, providing you with an energy-efficient, cozy, dry home.
Find a roofing specialist in your area, and get free, no-commitment estimates for your project.



Final Thoughts
In the end, fall is certainly the best time of year to replace a roof. Make sure to call the contractor and book your replacement, so they can fit you in and you'll have a brand-new roof just in time for winter. While fall is an ideal time to do any repairs, especially because of the mild temperatures and low humidity, other seasons are also acceptable.
Each season has its good aspects and bad ones when it comes to outdoor projects, so make sure to read the article carefully and decide the perfect time for this particular project.
---
Featured Image Credit: bluelightpictures, Pixabay