What Is VCT Tile (Vinyl Composite Tile)? Types, Uses, & FAQ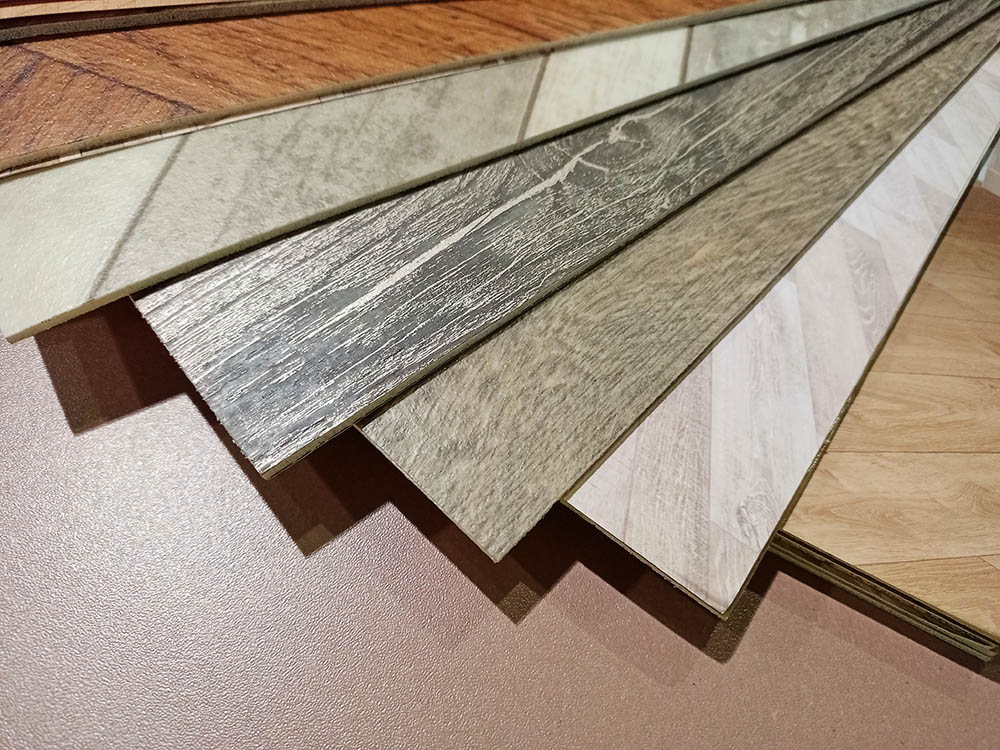 VCT in the tile and flooring industry represents vinyl composite tile. It's made of color pigments, a thermoplastic binder, filler materials, and natural limestone. These tiles are available in many shapes and sizes. However, the standard VCT tile is 1/8-inch thick and measures 12 by 12 inches.
Even though it weighs approximately 1 pound, this tile is strong, durable, and resilient. These features are the result of the flexibility offered by the vinyl binders.
VCT manufacturers can make these tiles with similar appearance to stone, terrazzo, and wood, thanks to digital graphic layers. With this in mind, you can use them with the majority of design schemes. VCTs are easy to maintain and are inexpensive to install. Such a combination makes them an attractive option for various residential and commercial applications.
To help you understand everything about VCT tiles, we have gathered and laid out pertinent information for your perusal. This article tells you the types, uses, and everything you need to know about these tiles. Let's start with how these tiles work.

How Do VCT Tiles Work?
VCT tiles are made by combining limestone filler with vinyl-colored chips. They are then heated and finally pressed into sheets. These tiles are usually 12-inch square in dimensions, but you can get them in other sizes. When glued to your floors and walls, they are fairly easy to clean, resilient to impact and chips, and extremely durable.
Once VCT tiles are waxed and sealed properly, they protect your surfaces from corrosion and stains. Additionally, they offer an aesthetic look that is appealing and matches your interior or exterior design.
For example, if you use VCT tiles instead of concrete on a garage floor, it resists the majority of vehicle chemicals and liquids. Take note that for such an application, strong solvents and gasoline need to be cleaned quickly. Otherwise, the wax dulls or softens fast.
In case you notice a stained VCT tile, bringing back the color is done by lightly sanding the tile. Damaged tiles are easy to replace.
These tiles are coated with several layers of wax once they are installed. This means they are good at protecting your floor against corrosion and damage from molds and similar infestations. Additionally, they have a glossy finish that makes for a brighter room/space.
The most common type of VCT tiles is the checkered motifs, usually in black and white. However, you can use various color options to design your tiles. For example, popular colors include mixed colors of blues, reds, and grays.
The price is the most attractive feature of VCT tiles. For example, the cost of tiling a room in your home using VCT tiles is more than 50% lower than if you use other tiles. This makes it one of the most affordable and sharpest looking tiles for residential and commercial uses.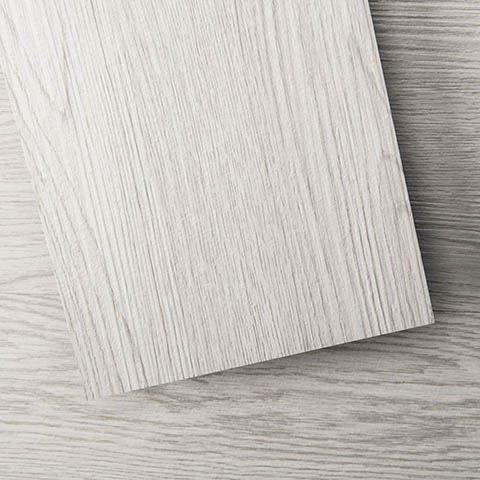 The 2 Types of VCT Tiles
If you are looking for wall and floor tiles, you quickly discover that most tile stores offer a wide variety. However, the first question they ask is the application i.e. residential or commercial- the two main types of VCT tiles are commercial and residential.
It's important to know the difference between the two if you are working on a build or remodeling your home. Understanding the differences between commercial and residential VCT tiles ensures you get the best tiles for your application. Let's take a look at the two.
1.

Residential VCT Tiles
Residential VCT tiles are designed for the home and similar low-traffic areas. The majority of these tiles are inviting, warm, and reflect the taste of the homeowner. Usually, homeowners go for new tiles when they are modernizing or changing the look of their home. New tiles are an affordable and convenient way to improve a home's resale value and update its style.
If you are looking for residential tiles for your home, consider the following factors:
Variety and Options: If you are working on flooring, you need to decide the type of flooring. Options range from tiles to wood flooring. For tile flooring, you need to decide from options such as porcelain, cement, ceramic, VCT, and so forth. If you go for VCT, you have to decide on the design. Different manufacturers offer different design options. You can decide to go for ready-made designs or opt for custom designs. If you go for custom designs, you may be required to pay more.
Upkeep and Cleaning: The people and pets living in your home determine the type of residential VCT tiles you can use on floors and walls. For instance, if you have children and pets, you need a different type of tile compared to if you live alone or with your partner. Homeowners with pets and kids need darker colored and stronger residential VCT tiles. It's because such homes are prone to spills and messes almost on a daily basis. Cleaning light colored tiles is more tedious than cleaning darker colored tiles.
Type of Room:When tiling your home, you may want to use different tiles for different rooms. Some people prefer to use hardwood and carpet for bedroom flooring. For bathrooms and kitchens, VCT tile is a great option. When deciding on the type of flooring, make sure you are ready to live with your decision for years to come. The majority of homeowners get upwards of 10 years of service when they use VCT tiles. However, this only works when the tiles are installed properly and maintained. Aim for a timeless style and high quality for the best investment in residential VCT tiles.
---
2.

Commercial VCT Tiles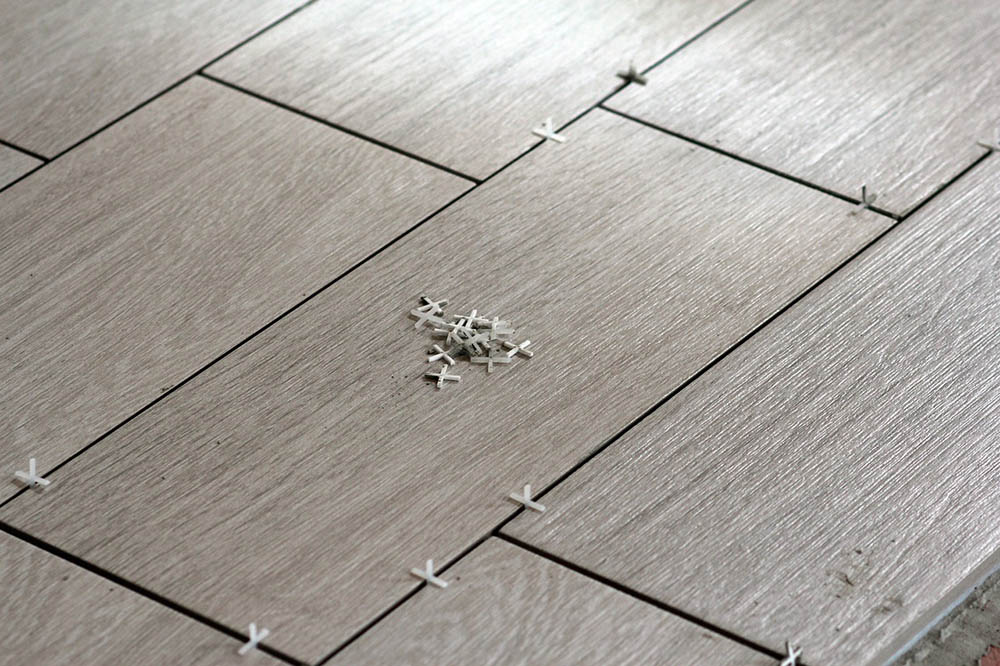 When it comes to commercial VCT tiles, the function of the space is the first thing to consider. How you use your commercial space determines the features of VCT tiles you need.
Commercial grade tiles are manufactured to cater for any unique scenarios your space faces. These tiles are more durable and handle more rugged conditions than their residential counterparts. They are also developed to be resistant to any damage caused by high foot traffic.
As a business owner, you need to go for commercial VCT tiles made for your industrial, commercial, or retail space. A smart investment ensures these tiles serve for years to come. Factors to consider when looking for commercial VCT tiles are:
Durability and Strength: Commercial spaces have more traffic from consumers, employees, and suppliers. This means they carry substantially more weight than any home flooring. The same case applies for tiled walls like bathrooms and storage areas. Additionally, commercial spaces have heavy objects such as office furniture or business equipment. This means the floors and walls need to be strong enough to withstand this type of wear and tear.
Maintenance and Cleaning: Commercial VCT tiles need to withstand the effects of frequent cleaning with harsh cleaning products. This is the case in industries such as healthcare or food service. For example, wood flooring in such applications won't hold up for years compared to VCT tile flooring. This type of floors and walls designed for commercial purposes don't get damaged or wear out even with repeated cleaning.
---
Use and Installation of VCT Tiles
There are two uses of VCT tiles- they are used on either floors or walls. For floors, the tile is sturdier and thicker. Wall tiles are lighter than and not as thick as their floor counterparts. You can use these types on any type of residential or commercial floor and walls. However, bathrooms and kitchens are the best places to use VCT wall tiles.
If you plan on installing the tiles yourself, there are some factors you need to consider. The guide below gives you step-by-step instructions you can use to install VCT tiles on floors and walls.
Grid Lines: When you are choosing the type of floor or wall tiles, you will have the room's design in mind. Ensuring you follow a grid is mandatory whether you are implementing a complex design or going for a simple checkerboard pattern. Start by finding the room's centermost point and move outwards. Snap grid lines, making sure there are small spaces between each VCT tile. To determine if your design scheme will fit, dry-lay the tiles. This is simply placing the tiles on the grid lines to get an idea of the outcome.
Spreading the Adhesive: Dry back application is common in many VCT tiles. To ensure all tiles are kept in place, you need to use glue. The size of the wall/floor determines the duration taken to evenly spread your adhesive. Keep in mind VCT adhesive usually works within 6 hours. This may mean you have to spread it and lay tiles in sections if you are working on large floor or wall spaces.
Laying Tiles: When you are laying tiles, keep in mind the first laid tile decides the tone for the installation. Each tile you lay after the first tile will be off if you didn't lay it properly. Use a wall or floor roller to ensure the first tile is flat and uniform when it sets.
Finishing Off: A coat of polish is usually part of VCT tile packages. It's designed to protect your tiles during shipping. You are advised to refinish this coat with a few coats of your own polish. Use chemical strippers and buffing equipment to make the process easier. After putting on the last coat of polish, you will have successfully completed VCT installation.
Upkeep/Maintenance: You need to keep up the feel and look of the tiles after the initial installation. VCT is resistant to high foot traffic, abrasions, corrosion, and sunlight. However, in case the polish fades or there are cracks, you can easily repair these. For correctly laid floors and walls, you can remove and replace individual tiles. Use the above process for easy reapplications. Get a certified floor or wall VCT tile contractor if you want the installation project to go seamlessly.
Advantages of VCT Tiles
Advantages of VCT Tiles
A great flexible floor and wall tile for Do-It-Yourself (D-I-Y) in exterior and interior areas.
Resistant to water accrual. They also don't become slippery or expand like other flooring tiles.
Unlike other tiles, these are excellent noise absorbers. It means they don't create noise when something is moved on their surface. This feature makes them great for commercial applications like business organizations and learning institutions. It's also a great choice for retail shop or supermarket flooring.
VCT tiles add value to property and create attractive interiors, thanks to their reasonably priced options and natural-looking refined finishes.
You don't compromise on quality and design. Vinyl composite tiles come with plenty of attractive designs. They also promise slip-resistant finishes and surfaces.
Most of these tiles are made using organic fillers to offer advanced strength to walls and floors. This is why they offer a guarantee of upwards of 10 years and minimal damage.
Since they are resistant to excess heat and UV radiation, they ensure your walls and floors last long and don't fade easily.
VCT tiles provide excellent impact-resistant dimensional stability resulting in minimal wear and tear.
Disadvantages of VCT Tiles
The adhesives used during installation ensure the floors and walls are strong. The downside is that it makes it difficult to remove during the replacement or renovation of various surfaces.
When the installation isn't done properly, a fleck of dust or small dirt accumulation may cause brittles on the floors and walls.
Despite these tiles being faded and UV radiation resistant, extreme climate changes have a damaging effect on the flooring. Such effects make the tiles lose their original color and shine, resulting in dull-looking surfaces.
Even though installation of VCT tiles is easy, the subfloors you lay them on must be thoroughly checked. For instance, any nailing edges, uneven surfaces, and humps can cause the tiles to easily brittle in a short time.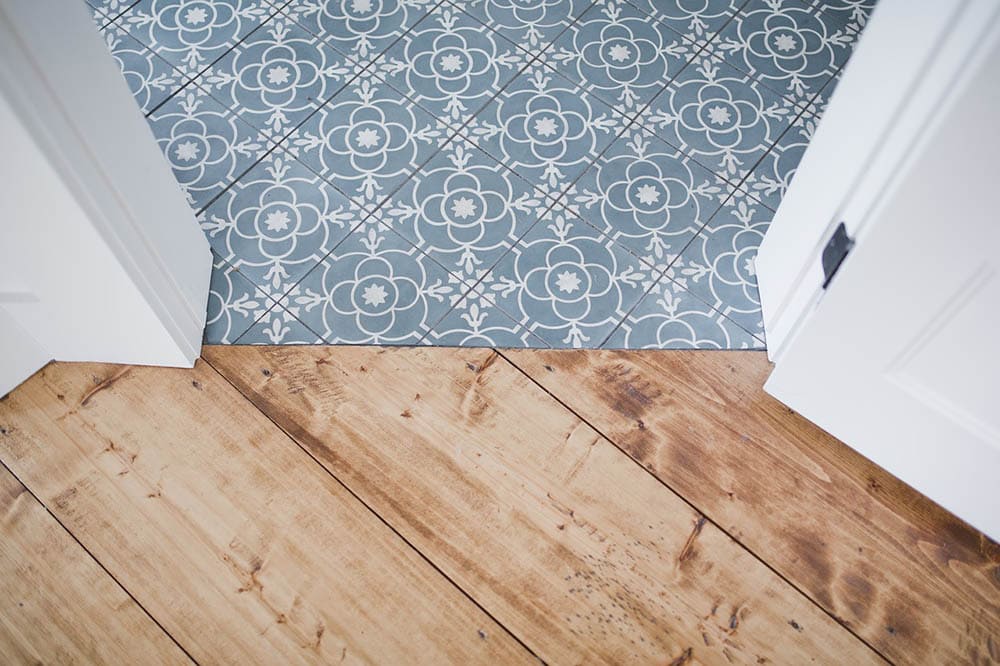 Frequently Asked Questions About VCT Tiles
What is the difference between VCT and vinyl tile?
Vinyl tiles are made using vinyl and small amounts of other ingredients. VCT tiles are made using natural limestone, vinyl binders, and other ingredients. This means vinyl tiles cost more than VCT tiles. They are also thicker than their VCT counterparts.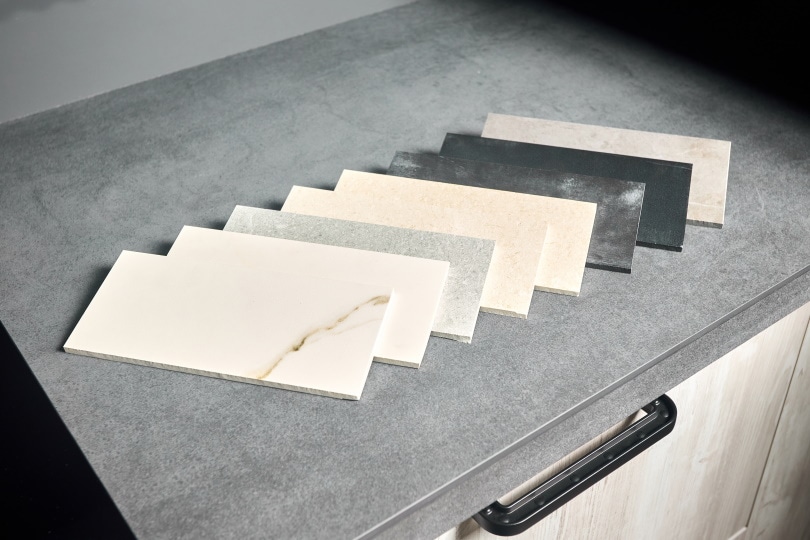 Is VCT tile durable?
Vinyl composite tile is durable, sustainable, and resilient. This is why it's a great choice for areas with high traffic. It's also one of the most flexible and beautiful tile options for floors and walls. The sturdiness and durability of VCT make it a popular choice for industrial, commercial, and residential applications.
It uses up-to-date technology to combine vinyl with other ingredients. The result is a two-in-one solution. It's not only durable but also a more affordable tile option for walls and floors.
Is there a difference between LVT and VCT tiles?
Yes, there is. LVT is the type of tile known as luxury vinyl tile and is shortened to the acronym LVT. Unlike VCT (vinyl composite tile), it's made using the hot press method. This is a rigorous and highly technical tile making process that produces a natural, authentic material look and the durability common in LVT flooring.
To get a better understanding, you can say VCT is the most affordable tiling option for residential and commercial use. LVT is the more refined option in the same uses where the cost of installation is not a determining factor.
The hot press method used to make LVT tiles is a hands-on construction that is heat infused. It fuses each layer of vinyl together through a refined baking process.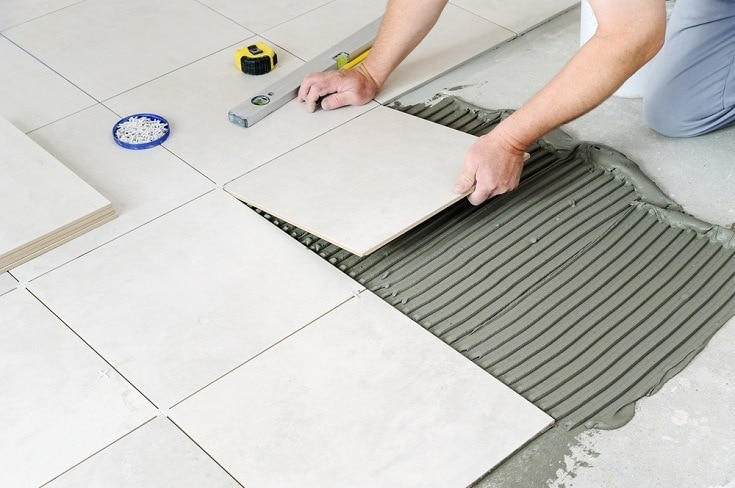 Can VCT tiles be used on walls?
Yes, if you want to provide accent, color, or texture to your walls, you can use VCT tiles. Apart from improving the durability of your wall, you also get a wide range of options and styles. You can also use the tiles on kitchen and bathroom walls as backsplash. However, you should consider heat and moisture before you do this.
For commercial purposes, you can use VCT on walls in areas requiring rigorous cleaning. For example, manufacturers of cleaning and healthcare products can use VCT tiles on their walls. This is used to protect the wall from harsh products or chemicals used to scrub the walls.
Quick Reference Guide
VCT
LVT
Vinyl Sheet
Installation Difficulty

 

Medium
Low
High
Maintenance Difficulty
Medium
Low
Fairly High
Versatility of Design
Low
High
Medium
Pros
● Limited upfront costs

● Resistance to heavy traffic, sunlight, and abrasions

 

●  Lower upfront costs

●  Resistance to heavy traffic, sunlight, and abrasions

●   Heat-welded joints true seamless flooring

●   Best for aseptic medical applications

Cons
● Limited design and texture options

● Higher maintenance costs

●  More seams compared to sheet vinyl

●  Higher starting costs than VCT

 

●    Difficult to replace than LVT or VCT

●    Labor-intensive installation process

Common Applications
Break rooms, cafeterias, warehouses, schools
Retail stores, apartment complexes, hotels, restaurants, corporate offices

 

Laboratories, doctor's offices, ambulatory care facilities, hospitals, medical centers
Conclusion
VCT tiles are a great option for anyone who wants to tile their floors or walls. Apart from being durable, they are resistant to corrosion and abrasions. They are also good noise absorbers, and this makes them a great commercial option, especially in applications where heavy objects are constantly being moved.
These tiles are also a great option if you want to add value to your property and improve its interior appearance. Their naturally looking refined finishes ensure you get the right aesthetics for your residential or commercial space.
If you plan on doing a custom design on your floor and walls, go for this type of tile. The majority of manufacturers offer custom designs to their buyers. You can go with ready-made designs or come up with your unique design. Keep in mind custom designs may cost more than ready-made designs.
Lastly, make sure you consult with a tile installation professional if you aren't sure of the installation process. Improper installation may result in losses incurred by removing and re-installing VCT tile.
---
Featured Image Credit: Alex Verrone, Shutterstock