What Kind of Sand Can I Use For My Pool Filter?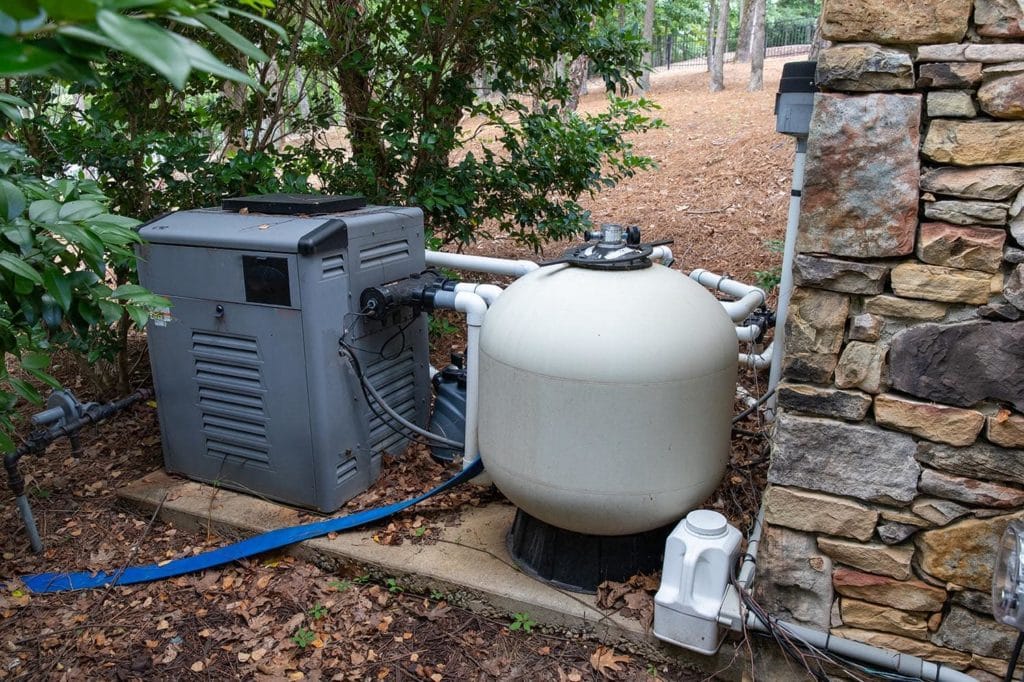 When it comes time to change the sand in your pool filter, it's common to wonder what type of sand you can use to replace it. As you shop around, you might find that there are many brands of sand available, but you can divide them all into three types. One type is play-sand for children's sandboxes. Another example is pool filter sand, and there is also masonry sand.
Let's take a closer look at each of these sands to see if they are interchangeable and what's different about them. We'll also give you some ideas for a few other things you can use instead of sand to filter your pool. Keep reading while we discuss microns, silica, contaminants, and more to determine the best type of sand to use and your pool filter.
What is Sand?
Sand is created naturally by water rushing over rock and breaking it down slowly over time. Sand contains a lot of quartz, feldspar, silica, shell fragments, and other types of crushed rock. Sand is then collected filtered and sold by size.
---
Types of Sand
Let's look at the three types of sand commonly available: play sand, pool sand, and masonry sand, plus some alternatives.
Rating
Image
Product
Details

Earthborn Elements Play Sand

Refined
Grated
& Washed
Ideal for Building and Molding
Encourages Spatial Awareness
CHECK PRICE

QUIKRETE Companies Masonry Sand

Use to create strong concrete mixes
Effectively washed
Kiln-dried
CHECK PRICE

Palmetto Poolfilter-50 Superior Pool Sand

100% natural
Will not solidify
Gives pool filter a smooth operation
CHECK PRICE

ZeoSand Sand Filter Media

Replaces sand as a filter media
Lasts up to 5 years
Catches more particulate than sand
CHECK PRICE

HARSCO METALS & MINERALS Filter Glass

Reduces odors
Reduces need for chemical shock treatments
All-natural
CHECK PRICE
Play Sand
Play sand is the coarsest of the three types we will discuss. You cannot use play sand in your pool because it's too coarse. It will not trap small particles and will instead allow them to flow back into your pool. Play sand contains no silica, which is an essential ingredient for catching and holding contaminants. Using play sand in your pool will likely result in low water pressure in the pump, cloudy water, and increased chemical use.
There is no silica in play sand because it is carcinogenic, and it creates a lot of dust. Therefore, the silica filtered out so we can use play sand in sandboxes, volleyball courts, and other environments where this type of sand is useful. Under the swimming pool is one such use.
Masonry Sand
Masonry sand is another type of sand that's commonly available, and this is the most versatile type of sand on this list. Masonry sand is frequently added to cement to make it more decorative, but also has other useful purposes. However, you cannot use it as either play sand or pool sand.
This type of sand is too fine for your pool filter. It will most likely lead to increased pressure in your pump, and you may find a lot of this type of sand blowing into your pool. Over time this type of sand can overheat your pump. It's far too dusty and contains silica, so you cannot use it in sandboxes.
Pool Sand
As the name suggests, pool sand is the only type of sand that will work in your pool filter. This sand is the right size and is jagged enough to catch contaminants as they pass through the filter system. Pool sand also contains silica, which attracts contaminants and helps hold them in place, so they don't end up back in your pool.
---
Alternatives
If you can't use pool sand for some reason, such as an allergy to shells, there are a few alternatives you can try including Zeosand and Filter Glass.
Zeosand
The pool sand substitute zeosand is a type of volcanic rock, and you can use it in your filter instead of traditional pool sand. Zeosand is considerably more expensive than conventional sand. However, it can filter down to 2 microns, and you only use about half as much.
Filter Glass
Filter glass is another pool sand alternative made from crushed glass. This filter glass material can also capture particles down to 2 microns and uses a negative charge to help attract positively charged contaminants. You need about 20% less filter glass then you do pool sand, and filter glass can decrease the concentration of chemicals you need in your pool, which can help cover its cost.

Conclusion
We recommend only using regular pool sand in your filter. The other types of sand will not work, and they will be hard to clean out once they're full of water. If your skin is especially sensitive to chlorine, or you are concerned about the sand only filtering down to about 20 microns, you can try one of the alternatives like zeosand and or filter glass. These materials will cost more, but will last about the same amount of time, and will keep your pool cleaner so you can use fewer chemicals.
If we have helped prevent you from making a mistake with the type of sand you use, or you have discovered zeosand or filter glass for the first time, please share this short guide covering which kind of sand you can use in a pool filter on Facebook and Twitter.
---
Featured Image Credit: Chad Robertson Media, Shutterstock