What Paint Brands Does Home Depot Carry? (2023 Update)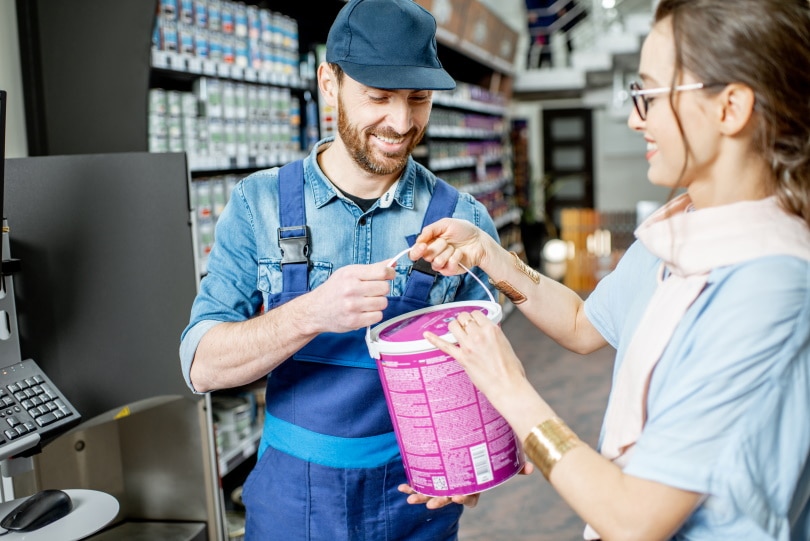 If you have a large painting project to work on, it can be helpful to get everything before you get started, especially if you need several different kinds of paint. If you want to purchase all your supplies in one place, like Home Depot, it can be helpful to know what brands they carry and how they measure up. While the variety can differ by location, keep reading, as we provide you with the list of the most common brands that you are likely to find at Home Depot.

The 5 Paint Brands Does Home Depot Carries
1.

Behr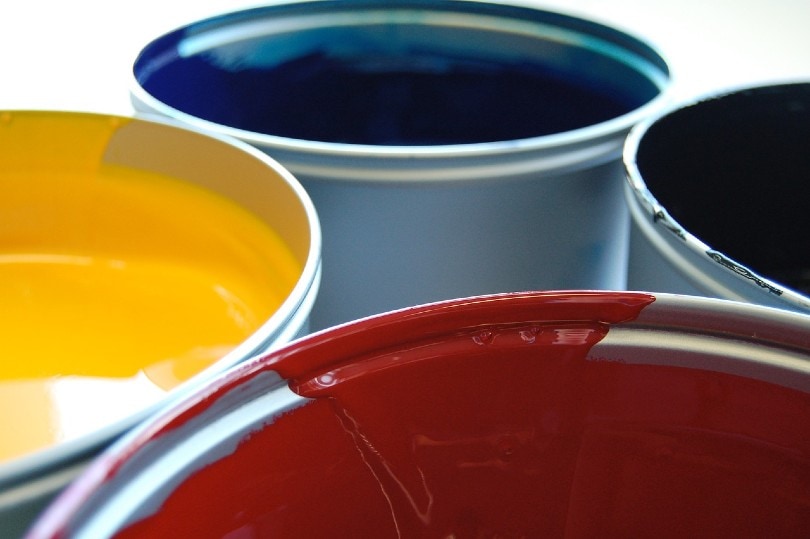 | | |
| --- | --- |
| Products: | Paint, stain, floor coating |
| Gallon Cost: | $35 |
Behr is one of the most popular brands available, and you can find it in most Home Depot stores across the United States. It has a huge selection of paints in almost any color, and there are even specialty paints, including one to help paint masonry and another to make it waterproof. Behr also offers several stains, from solid to transparent, all of which use a 100% acrylic formula that seals out moisture and protects the wood from ultraviolet rays. The floor coatings work great in the garage or patio and help keep surfaces looking great. Each type comes in a wide variety of colors, and you can even visit the website to learn tips and tricks for applying it. This brand's paint is durable and holds up well in any environment.
---
2.

Diamond Bright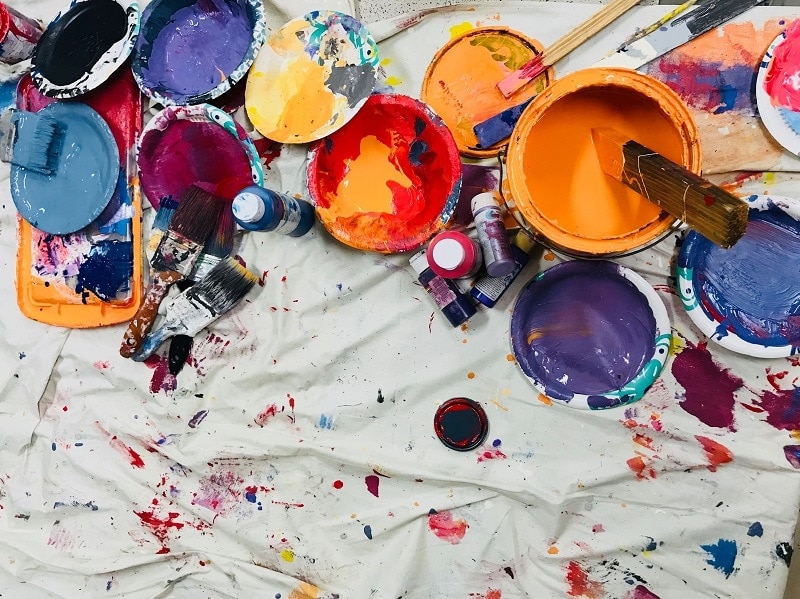 | | |
| --- | --- |
| Products: | Oil and latex paint, stain, polyurethane |
| Gallon Cost: | $21 |
Diamond Bright is an American company that started producing paint in 1990, and it has a large selection that includes latex and oil-based paints. The latex paints are high quality and easy to clean up. You can purchase varieties specifically for the bathroom, kitchen, ceiling, etc., which contain ingredients to help it perform better and the colors look good. It even has several primers and sealers that can help provide a better finish. It's a good choice when painting on a budget, but it won't hold up as well as some more expensive brands.
---
3.

Glidden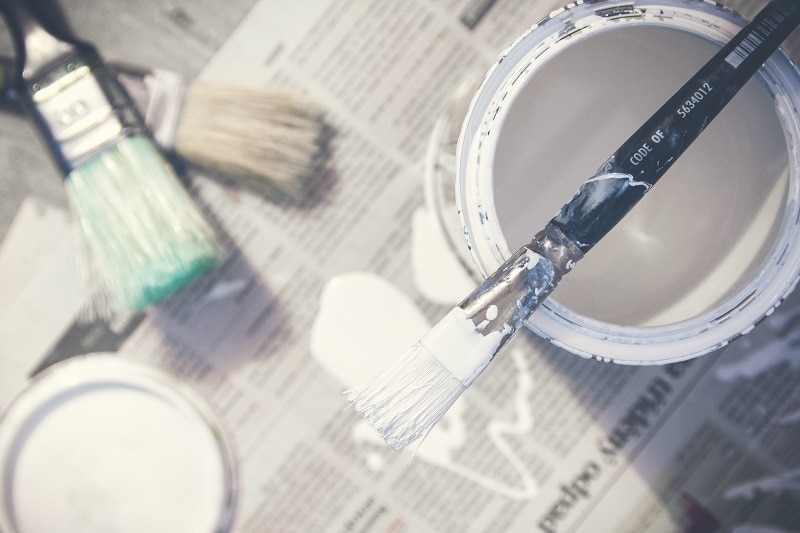 | | |
| --- | --- |
| Products: | Oil and latex paint, stain, polyurethane |
| Gallon Cost: | $21 |
Glidden is a popular company that started in 1875, making it almost 150 years old. It's one of the top brands that you can find at Home Depot, and it has a huge selection of interior and exterior paints. Each kind is extremely durable and easy to apply. Many are low odor and include special ingredients to help them perform better in whatever situation you're using them in. For instance, the High Endurance Plus Interior paint is highly scrubbable, so it's perfect for a child's room, while the ceiling paint is drip and splatter resistant, making less mess while you're applying it. It's an affordable brand that performs well.
---
4.

Harris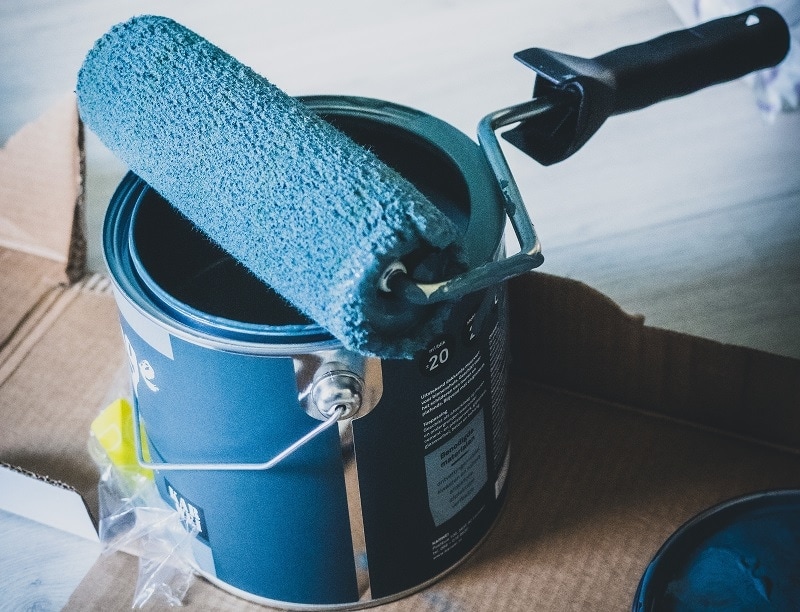 | | |
| --- | --- |
| Products: | Paint, spray paint, automotive paints |
| Gallon Cost: | $34 |
Harris is a company that makes several high-quality paints for interior and exterior use, as well as automotive paints and even spray paint. The interior-exterior type is 100% acrylic and resists blistering and peeling even under extreme conditions. It has little odor, is easy to apply, and dries quickly. This kind of paint is a little more expensive than some others, but it's a great choice when covering masonry, metal, stucco, and damaged surfaces. It's also good for extreme environments like workshops, greenhouses, and playrooms, where temperatures fluctuate and walls get scuffed.
---
5.

Rust-Oleum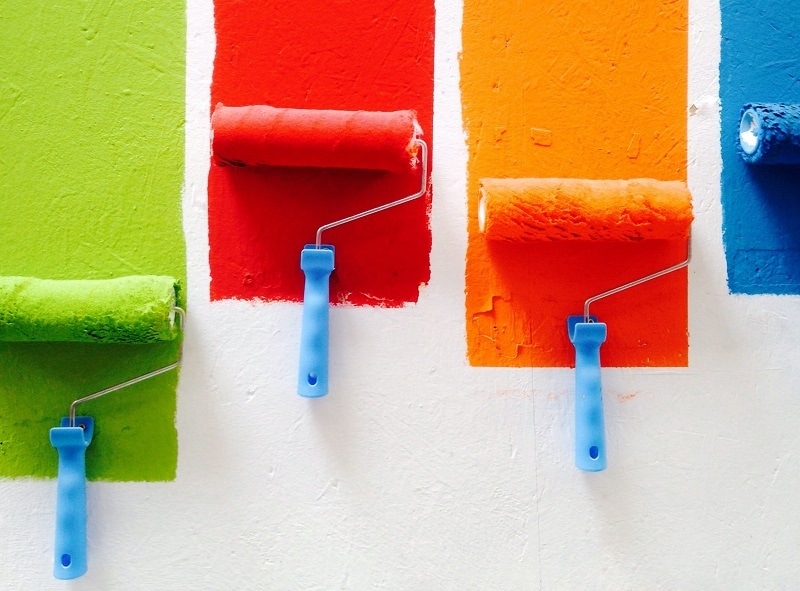 | | |
| --- | --- |
| Products: | Spray paint, primer, metal, and automotive paints |
| Gallon Cost: | $38 |
Rust-Oleum is an extremely popular brand of paints despite costing more than many other brands. You use it to cover metal objects like radiators, metal pipes, doorknobs, hinges, etc. It's also a good choice when painting metal objects that stay outside because the ingredients in the paint help prevent rust. These paints are often impact and heat resistant, and they are extremely durable, so they should last many years. Rust-Oleum also offers several primers, touch-up paint, and a rust inhibitor.

Paint-Choosing Tips
The type of paint that you choose will depend on your needs.
When painting indoors, choose latex paint because there are fewer harmful vapors and it's easier to clean up. It also tends to be less expensive.
Flat paints can hide blemishes but are harder to clean.
Glass and semi-gloss paints create a surface more suitable for scrubbing and help block moisture, so they are ideal for the kitchen and bathroom and any surfaces that you touch frequently.
Oil-based paints are better for exterior surfaces because they frequently have ingredients that help protect them from ultraviolet rays, and they handle the weather better than latex paints, so they tend to last longer.
If the surface that you are painting already has old paint on it or is damaged, use a primer to get better results from any brand.
Check each can to see how many square feet it covers. Thicker paints cover less area but are more durable. Thinner pants are ideal in areas that you seldom use.
•You might also like: 6 Clever and Creative Art Supply Organization Ideas
Conclusion
The selection of paints at your local Home Depot is likely more than suitable for your needs, and though you may see certain brands unique to your area, you should be able to find most of the ones listed here. Each is high quality, and many people are happy with their results. Glidden and Behr are our top picks, but you won't be disappointed with Diamond Bright if you are on a tight budget. Rust-Oleum is our go-to for metal paint, and Harris is what you need for extreme conditions. Some painters even prefer it over Rust-Oleum for painting metal.
---
Featured Image Credit: RossHelen, Shutterstock