What Should I Sell at My Yard Sale? 10 Items That Sell Well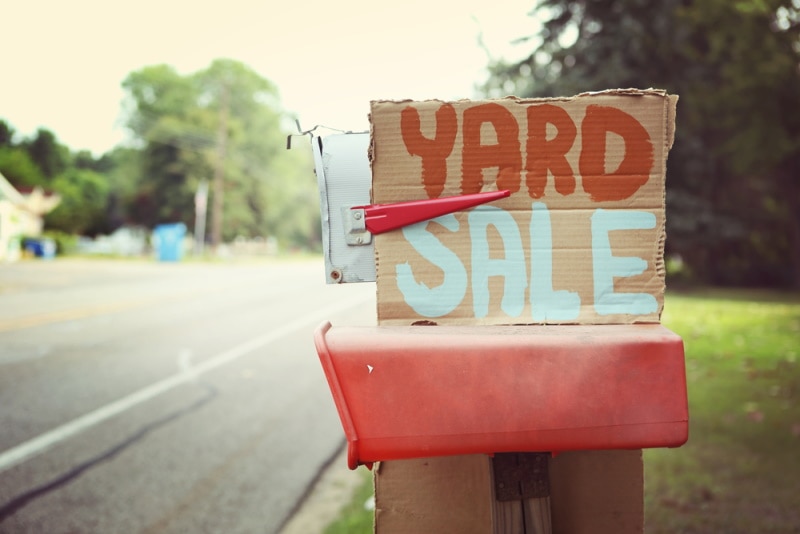 Yard sales are a great way to make some extra cash and clear out some of your clutter. But what should you sell at your yard sale? There are certain items that always sell quickly no matter where you're located or what the time of year may be. Below is our list of items that are guaranteed to sell well, and we'll also cover a few ways to maximize your profits. Let's discuss.

The 10 Items That Sell Well at Yard Sales
1.

Clothing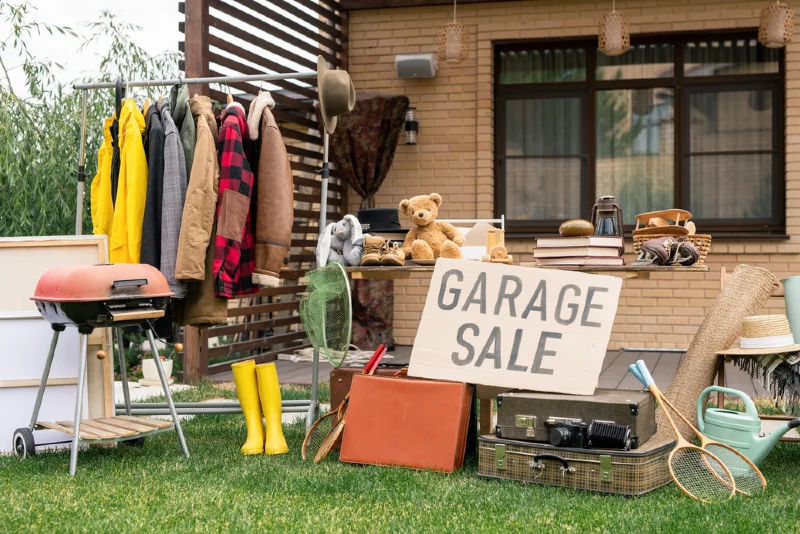 People will always need clothes. And you can find a wide variety of outfits, shoes, and accessories that are in good condition and will sell quickly – no matter the weather. If you're looking for a good place to start, try starting with your kids' closets. Most kids grow out of their clothes before they're even worn out (especially kids under 12 years old) and you can make some great deals if you have more than one kid – that's more clothes to go around.
---
2.

Toys
And speaking of kids, they're notorious for quickly outgrowing their toys and games (or simply becoming bored with them after a few weeks), which means that many parents end up with tons of old toys in their basements, garages, and attics each year. Buyers can usually find almost any type of toy they want at yard sales.
And people with new and young families are often looking for deals on new toys, as they quickly see how much keeping their children busy matters, especially when it comes to their sanity. So, if you're looking for something that is likely guaranteed to sell out quickly, be sure to stack up those toys from your basement and attic and include them in your yard sale.
---
3.

Electronics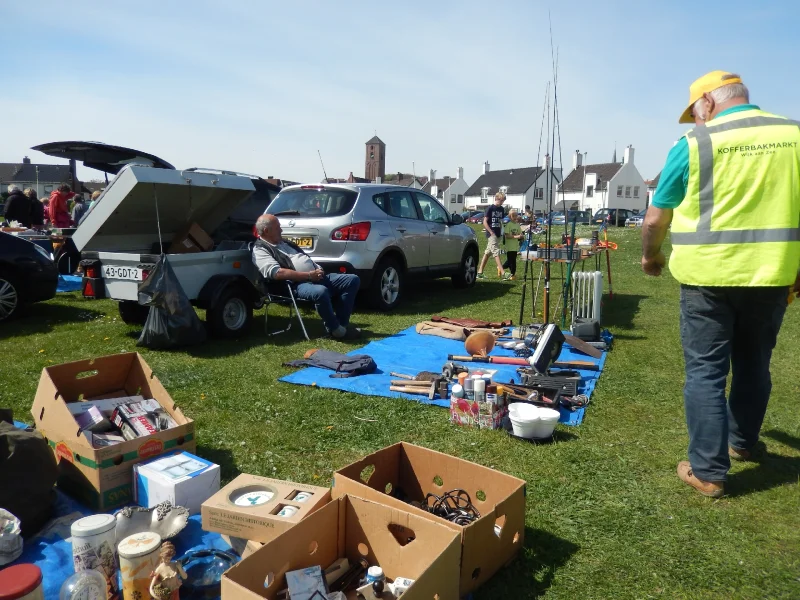 Electronics are another popular item that will always sell well at yard sales. Anything from small electronics, like voice recorders and radios, to larger items like televisions, old iPads or Airpods, and computers, are good to toss in the front with a "For Sale" sign. Electronic items are especially popular during the winter months when the weather is cold and people are indoors.
And don't forget those electronics like washers, dryers, portable generators and heaters, and air conditioners that you no longer use or that may only need a small repair but are still in fairly good shape.  Keep in mind that you can also sell some of these things online if you don't want to sell them in your yard sale.
---
4.

Home Decor
And then there are home decor items. This includes small items like vases and picture frames as well as large items, like bookshelves – there's a wide variety of items in this category. If you're looking to make a quick buck by selling items that are small, but still in good condition, consider adding things like picture frames, vases, and statues to your yard sale.
Home trinkets and decorative items are popular at any time of year, but they are especially popular during the spring and summer months when people are looking for ways to spruce up their homes for those summer holiday gatherings. Bookshelves and antique lamps and trinkets are great items to sell during these months.
---
5.

Furniture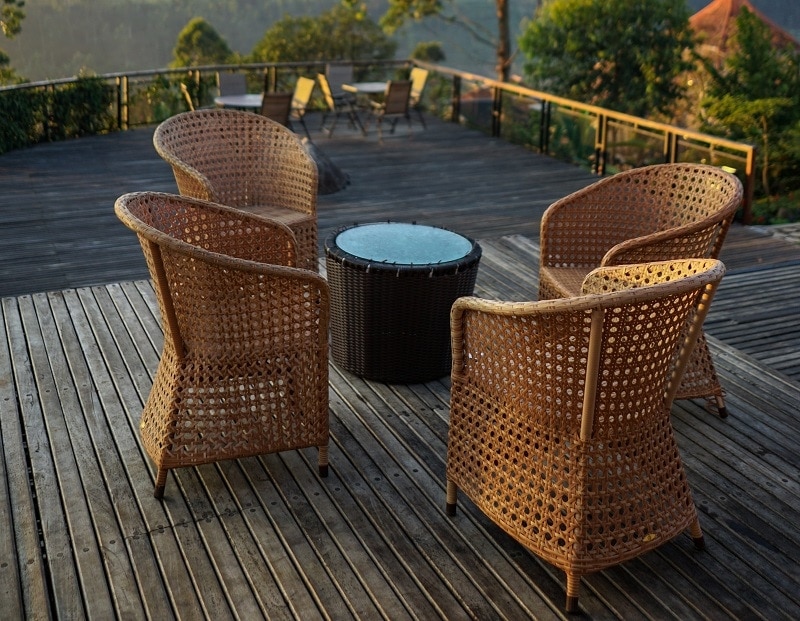 Furniture will always be an excellent yard sale item. Why? Because people are always moving in and out of homes and apartments. Another great thing about adding furniture to your yard sale list is the fact that it will usually sell for more money than some of these smaller items. For example, you can sell a couch and get a few hundred bucks, or sell an old bed for $100 fairly easily.
And it's always better if the furniture is in tip-top condition. This means that you should try to clean it up as much as possible before setting it out in the yard (and actually, it's best to leave the furniture in the garage to protect it from weather and wildlife).
---
6.

Books
All those read and unread novellas, reference books, and biographies can also go into your yard sale for a quick buck. People love to read and are always looking for new books, so why not gather all of your old ones together and make a few easy dollars? If the books are hardcover, even better. Don't let the rise of audiobooks and Amazon scare you away; there are still people looking for physical books that they can buy locally.
---
7.

Tools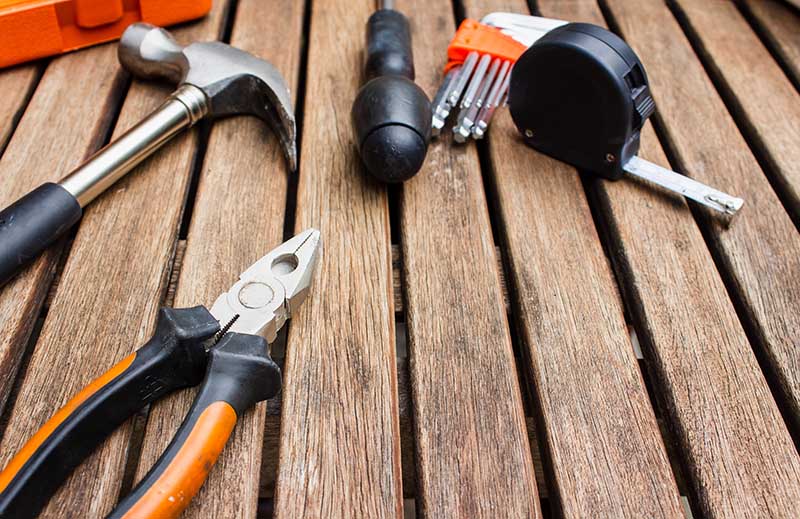 Don't head to the pawn shop just yet. You can likely get more money by selling your old tools directly from your own yard. However, you should make sure that the tools are in good condition if they're fully functional, and that they're cleaned and oiled.
If the tools are rusty, old, or inoperable, don't expect to make any money from or get any eyes on them. If you live in an urban area, you may want to spread the word that you have used tools for sale, and you'll be surprised by how many home builders will make their way to your yard to check them out.
---
8.

Shoes
Shoes are a great investment at a yard sale because they are small and are usually picked up quickly by people looking for deals. If you have an impressive shoe collection, why not sell some of the old ones? Shoes that do particularly well at yard sales include dress and casual shoes, as they typically cost more than tennis shoes and sandals. You may also want to include any all-weather or rain boots that you have hanging out in your attic in boxes.
---
9.

Outdoor Items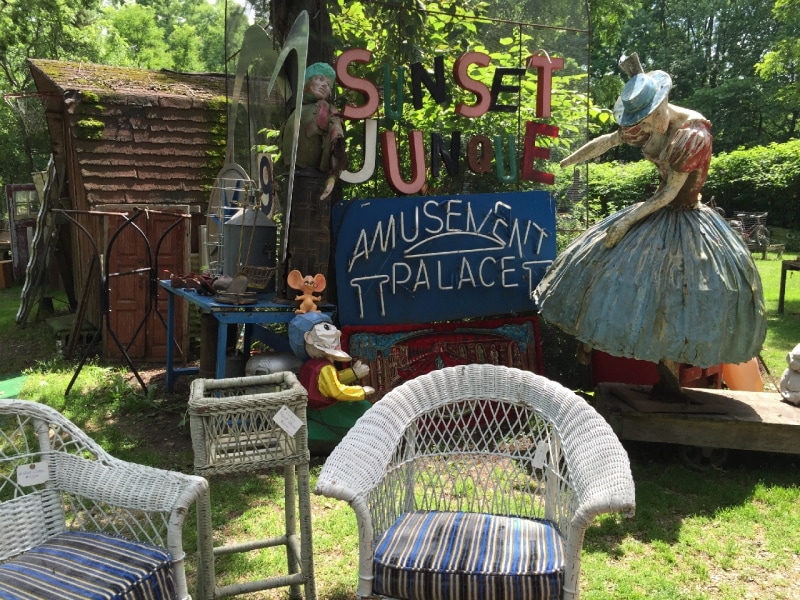 If you have some nice patio furniture or lawn items that you don't use anymore, consider adding them to your yard sale. People often don't use their outdoor patio furniture enough to justify paying huge prices for it, and look for deals before purchasing. So, if you have any chairs, tables, couches, or fireplaces, you may be able to make some additional cash for them in your yard sale.
---
10.

Kitchen Items
Depending on your HGTV habit, it can be easy to rack up tons of kitchen tools and other meal-prep gadgets. Things like pots, pans, rice makers, slow cookers, and Dutch ovens can quickly make your yard sale profitable if they're in good condition. Be sure to make sure that these items are fully functional and clean them up before adding them to your inventory.

Tips for Maximizing Yard Sale Profits
Hosting a yard sale can be a great way to make some extra cash and get rid of unwanted items, but you should note that it also requires some preparation. If you're getting ready for your next yard sale, these tips will help you make the most of your sale.
Choose a Date
Before you host your yard sale, you'll need to decide on a date and date/time for your yard sale. You'll want to select a date that is suitable for your personal schedule and that of your family, as they may need to conduct a few sales when you're away.  Also, be sure to check the weather forecast. Yes, most yard sales are done in the warmer months, but the last thing that you want is for a rain shower to deter potential customers or damage your items. It also helps to have a back-up plan, such as a tarp to cover your items or garage space for those items that absolutely cannot get wet.
Create a Selling List
Next, you'll want to make a list of the items that you want to sell. It helps to have a physical manifest or a digital list so that you can mark off each item and know what sells and when. It also couldn't hurt to make a list of items that you don't want to sell so that buyers aren't confused if you have the sale in your garage. Or, you can simply bring those items inside your home during the sale or label them as being not for sale.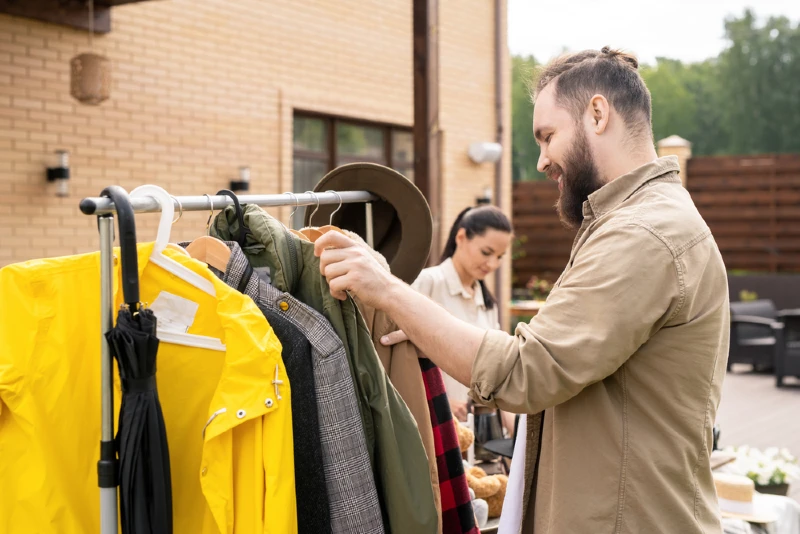 Pricing the Sale Items
Pricing items for a yard sale can be a bit tricky. You want to price your items at a point where they're appealing, but not too expensive. After all, it's a yard sale with used items being sold. You also don't want to price your items too low as this can make your sale seem unprofessional or the items cheap and not worth a second look. One way to help price your items is to think about what similar items are selling for in stores. You can also visit online yard sale sites such as Craigslist, Mercari, Etsy, or eBay to see what similar items are selling for.
Promoting the Sale
Now that you've found the perfect date and have listed your items, it's time for the promotion of the sale. There are many different ways that you can do this – especially if you are digitally savvy. You can place signs around your neighborhood announcing your sale (or on your neighborhood's Facebook page). You can also post about your yard sale online using hashtags such as #yardsale, #yardsalefinds, and #yardsaletips, and don't forget to include local tags.
Also, don't forget to tell all of your family members, neighbors, and coworkers about your yard sale. It helps to promote the sale at least 2 to 3 weeks before it actually takes place, and don't forget to put some signs up in your yard as well.
Organize Your Inventory
Organizing the items that you'll be selling can help make the process easier and ensure that everything is ready to go on the day of your sale. And there are a few ways that you can do it. One option is to place your items in labeled boxes per room or by type (ex: Kitchen, Tools, Shoes, Decor, etc.). This can help make your items easier to organize if you have a lot to sell. Another option is to simply place your items on a few folding tables in a line to make them easier for people to browse.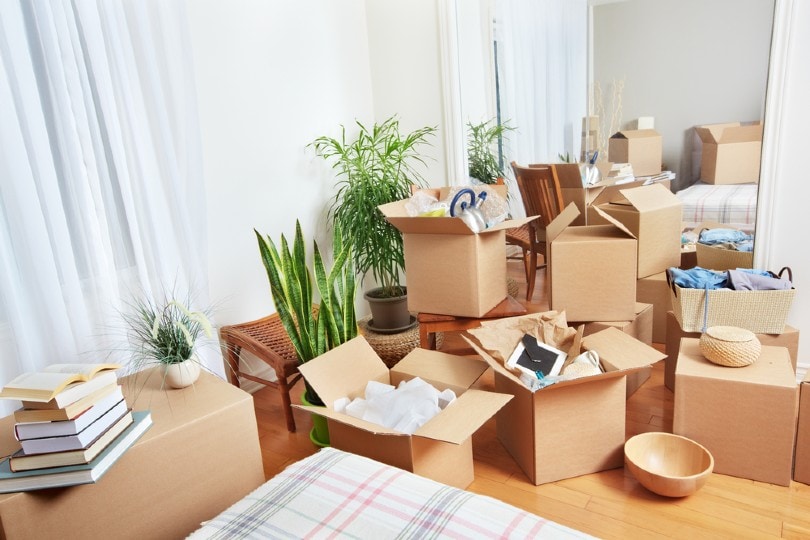 Keeping Track of Your Inventory
Once your yard sale has started, you may begin to notice that some of your items have sold out faster than you anticipated, which can make it hard to track if you don't have a system in place to do so. Be sure to have your physical list or digital list on your phone or iPad nearby to keep tabs on everything that goes out. You'll also want to have a secure place nearby to place the cash that you've earned.
If you take digital payments, be sure to set everything up ahead of time and have a sign in the yard listing this as a payment method. Another way that you can keep track of stock is by using an inventory app – which you can find and use online for free.
Negotiating Prices with Customers
At your yard sale, you're likely going to encounter those customers that will try to lowball their way to a lower price, and whether you choose to negotiate is a personal choice. However, you should set some limits on your negotiations, such as not shaving off more than a quarter of the price for any given item or for particular items. And be firm with your counter offers on every item, don't let buyers haggle you out of your stuff.

Wrapping Things Up
There are tons of things that may be laying around your home that'll easily sell in your yard sale. And a succesful yard sale can be one of the best ways to make a few quick extra bucks without leaving your home. But there's one more thing you need to keep in mind: promotion. If no one knows about your yard sale, you won't sell a single item. So be sure to maximize your promotional activities both online and offline for weeks ahead of the sale. This will ensure adequate exposure and an awesome turnout.
---
Featured Image Credit: Suzanne Tucker, Shutterstock