14 DIY Left Over Old Leftover Bricks Ideas You Can Make Today (With Pictures)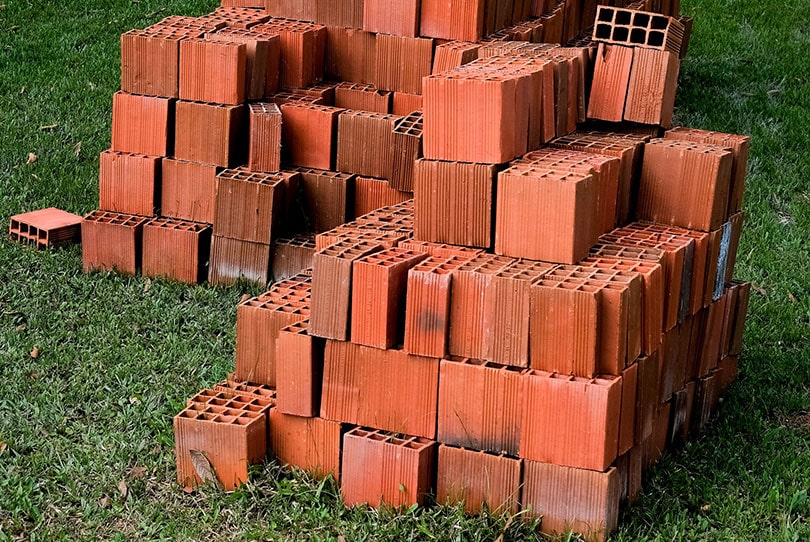 Who doesn't love the classic look of an exposed brick wall? Bricks serve many functions and are great for more than building walls. Plus, that brick-red copper hue adds a vintage aesthetic when used anywhere around your home.
If you have bricks lying around that you aren't sure what to do with, we've got you covered with 15 fun and creative DIY ideas for repurposing old, unused bricks. From cute décor for your home to functional fixtures for your yard, we are sure you'll find one or more ideas to put those old bricks to great use.
The 14 Ideas For Repurposing Old Bricks
1.

A Brick Walkway by Family Handyman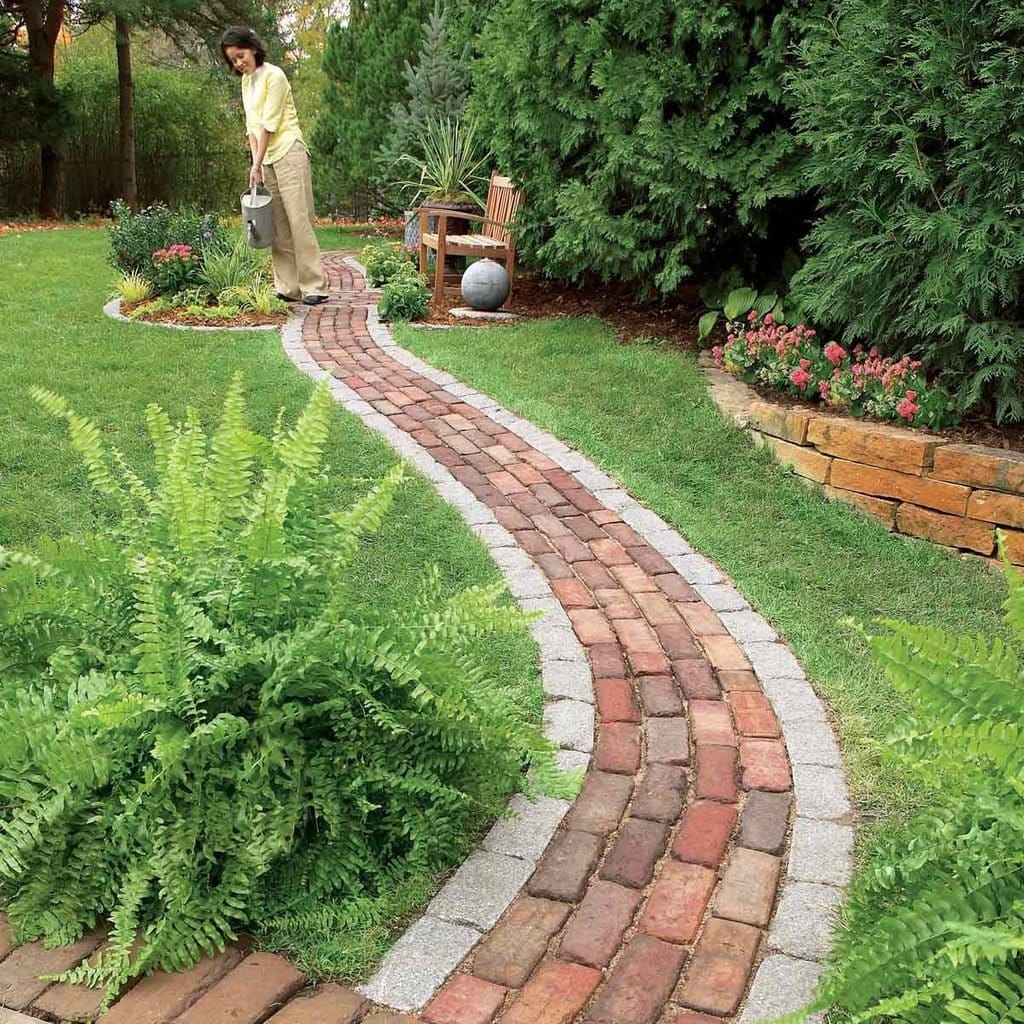 Info:
Materials: Brick pavers, cobblestones, sand, edging stakes, landscape edging, paint
Tools: Hammer, spade, hand tamper, level, chisel, rubber mallet, wheelbarrow
Difficulty: Moderate
Adding a walkway to your yard is both charming and inviting. It also gives your space an updated look. You can use various materials to make a simple pathway, such as this brick walkway made of old brick pavers and cobblestones. This brick path makes a great addition to any outdoor space.
---
2.

Raised Planter Beds by Alice de Araujo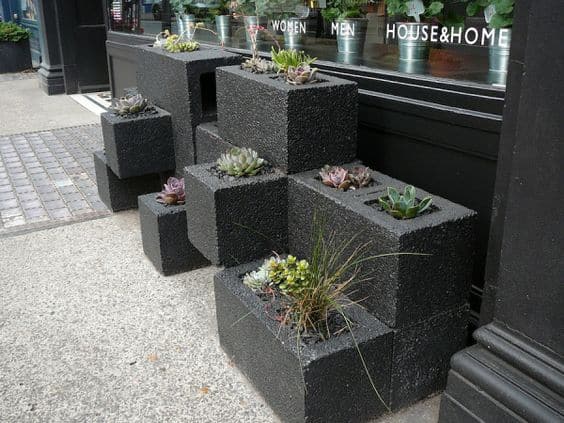 Info:
Materials: Bricks, mortar, iron rods, rope, water, concrete cappers, plants (optional)
Tools: Shovel, sponge
Difficulty: Moderate
Regardless of how much outdoor space you're working with, you can create some adorable raised planter beds for planting your favorite flowers, vegetables, greenery, etc. Brick planter beds add a charming rustic aesthetic to your garden while adding dimension and growing space for your plants of choice.
---
3.

Garden Benches by Home Stead Lifestyle
Info:
Materials: Bricks, repurposed wooden boards, paint
Tools: Shovel, paint brush
Difficulty: Easy
What is a garden without outdoor seating to take in all its beauty? Create a simple yet beautiful garden bench using leftover bricks and repurposed wood boards by following this easy DIY plan. Customize your new bench with whatever design elements and colors best complement your outdoor space!
---
4.

Garden Markers by Mavis Butterfield
Info:
Materials: Bricks, acrylic paint or sharpies
Tools: Paintbrush, pencil
Difficulty: Easy
An adorable way to repurpose old bricks is to make them into garden markers. Proudly display your garden's plants, herbs, flowers, with some crafty brick garden markers. All you need is unused bricks, colored sharpies or acrylic paint, and lots of creativity to personalize your garden with rustic flair.
---
5.

Succulent Containers by Hallmark Channel
Info:
Materials: Bricks, small succulent plants, water
Tools: Drill, masonry hole cutter, clamp, masonry chisel, hammer, pencil
Difficulty: Moderate
Few things are cuter than succulent plants grown in creative containers. Using old bricks, you can make your own crafty succulent containers to add character to your yard and home. Some bricks have holes already drilled in them that your succulents will fit nicely into. Other bricks will require you to carve a space out yourself, which is easy to do with this DIY plan.
---
6.

Brick Garden Edging by This Old House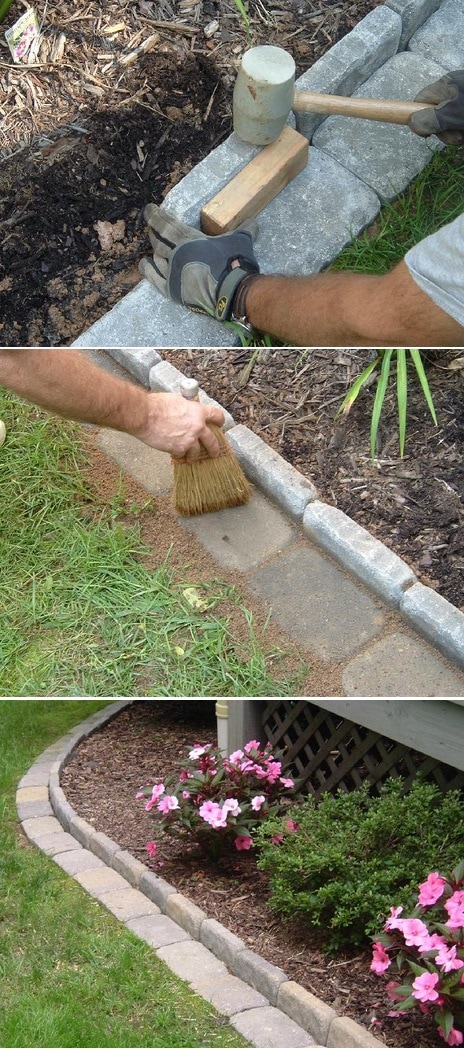 Info:
Materials: Brick pavers, sand
Tools: Garden trowel, shovel, edging tool, rubber mallet, paintbrush
Difficulty: Moderate
Of the many ways to create garden edging, using repurposed old bricks is a classic look you can't go wrong with. With various design options, like this brick edging for your flower beds, you have creative freedom to cutomize the best design for your garden. This project is eco-friendly and cost-effective, and all you need is old brick pavers, basic tools, and lots of creativity to create this lovely brick edging in your yard.
---
7.

Brick Fire Pit by Family Handyman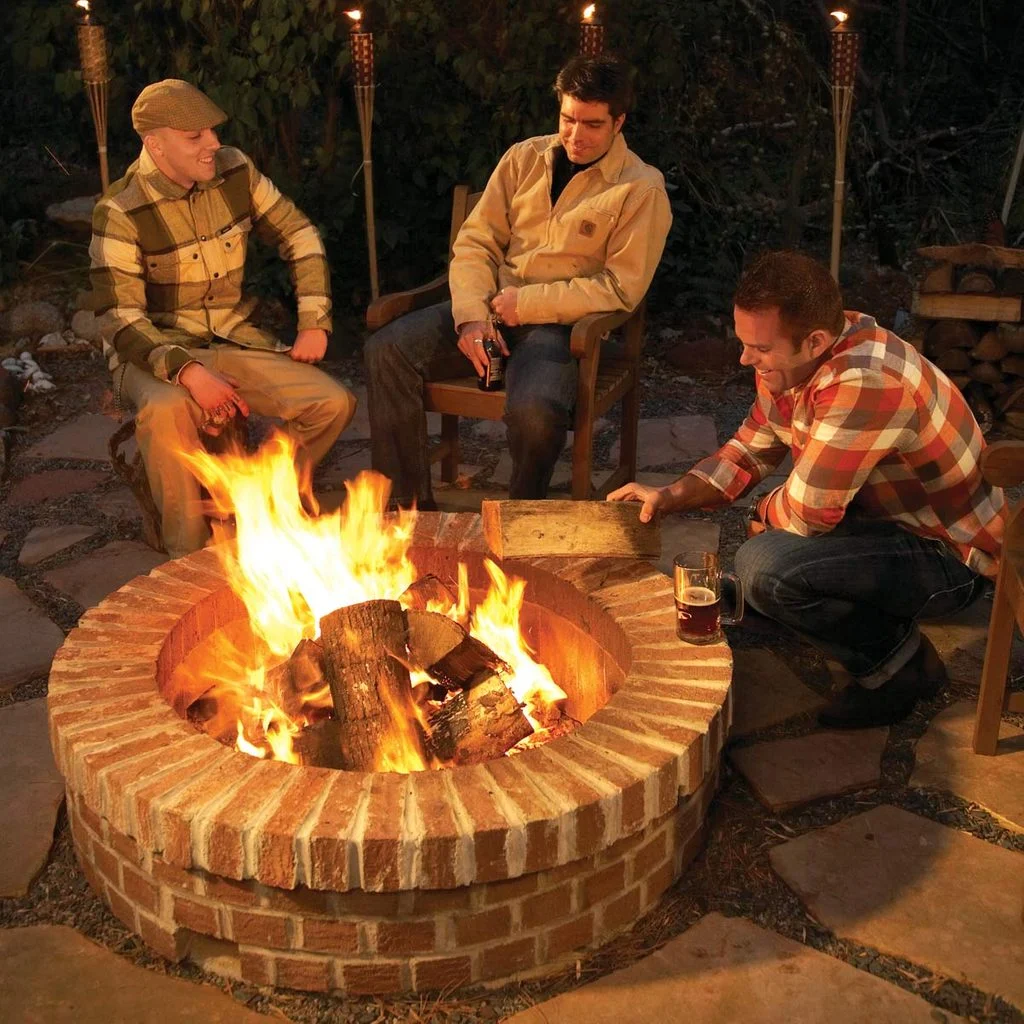 Info:
Materials: Bricks, fire bricks, concrete forms, mortar mix, refractory cement, concrete mix, rebar
Tools: Hammer, concave jointer, concrete float, drill, level, trowel, spade, tuckpointing tool
Difficulty: Difficult
A fun and functional way to put old bricks to use is by creating a brick fire pit in your yard. The best part is there are plenty of DIY tutorials available for making your own brick fire pit. You'll be hosting backyard bonfires much sooner than you think! Before beginning the project, you must contact the utility company to locate the buried utility lines and check the fire code regulations in your town.
---
8.

An Outdoor Fireplace Grill by Gardener's World
Info:
Materials: Sand, cement, bricks, brick setts, hosepipe, paving slab, barbecue grill
Tools: Spirit level, shovel, trowel
Difficulty: Moderate
Another functional fire fixture you can make using old unused bricks is an outdoor fireplace grill. This plan is ideal for providing warmth on a chilly evening and grilling up barbecue on a hot summer day. Beside the grill, you can add a concrete slab to serve as a platform for ingredients and supplies. The project will make an attractive addition to any outdoor space.
---
9.

Brick Books/Book Ends by KU Alumni
Info:
Materials: Bricks, acrylic paint, painter's tape, book title printouts, alphabet stickers, tracing paper
Tools: Paintbrush
Difficulty: Easy
A cute and innovative repurposing idea for old bricks is to turn them into books to decorate your garden or inside your home. These easy-to-make brick books can also be used as decorative book ends in your personal library or favorite reading area. All you need is old bricks, some paint, and a little creativity to make brick books of your own!
---
10.

Candle Holders by Michelle Rickard
Info:
Materials: Bricks, succulents, potting soil, candles, votive holders
Tools: Shovel
Difficulty: Easy
As you know, some bricks come with ready-made holes that make the perfect holding place for various items.These gorgeous brick candle holders also double as succulent containers and make cute decorations for your home—both indoors and outdoors. You can even customize the design to your liking by adding other items around the candle to create nice table centerpieces for your next dinner party!
---
11.

A Birdbath by Gavin's Historical Bricks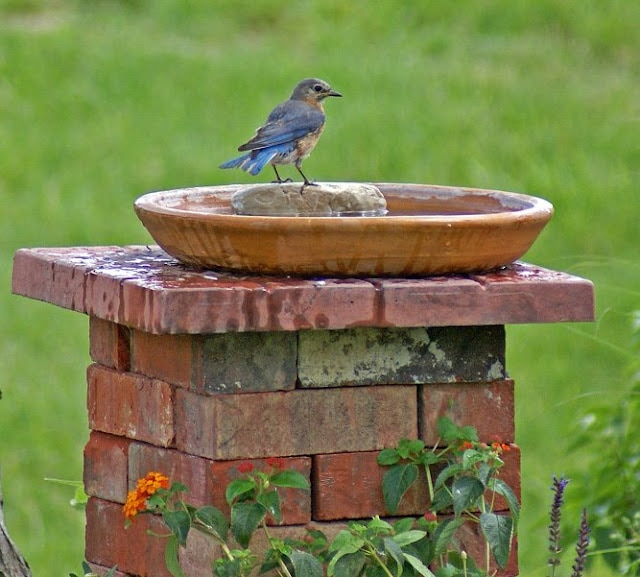 Info:
Materials: Bricks, concrete stones, large saucer dish, water, rocks
Tools: Shovel
Difficulty: Moderate
Creating an eye-catching birdbath out of bricks is a fun and innovative way to repurpose old leftover bricks you have laying around. Lots of DIY birdbath designs are available to choose from, including this birdbath made of bricks. We're sure your new feathered friends will be fans of this project!
---
12.

Brick Waterfall by Fish Pub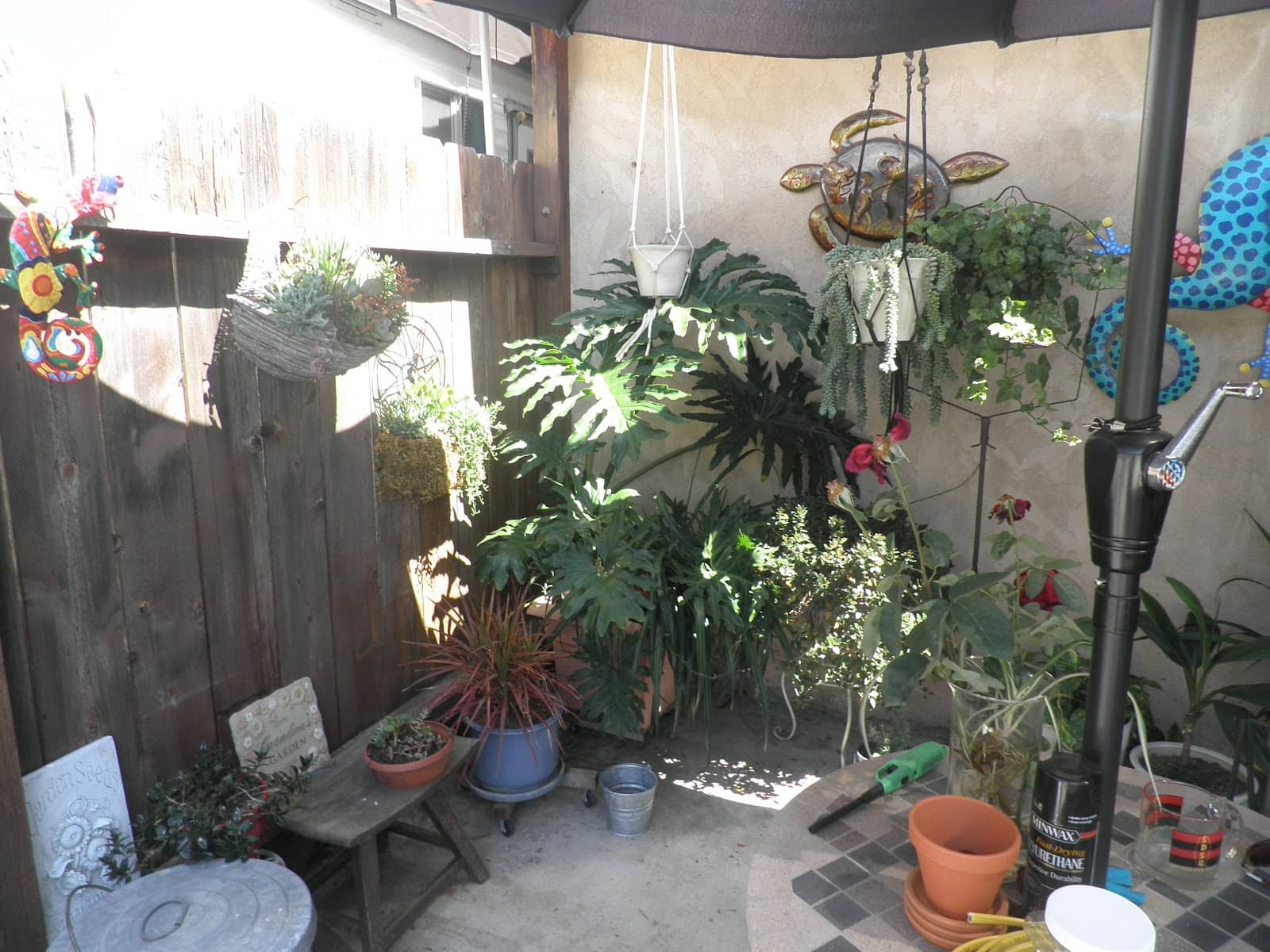 Info:
Materials: Bricks, pond pump, rubber pond liner, slate pieces, LED lights
Tools: Tape measure, drill
Difficulty: Moderate
Few things are more calming than a waterfall. Imagine having one in your backyard that you can enjoy every day! Luckily, it's quite simple to make a simple brick waterfall for your yard.You can build a stand-alone waterfall on your patio or near a small pond or pool. Whatever location and design you choose, having your own personal waterfall will surely bring you newfound peace and serenity.
---
13.

A Natural Pond by Who's Your Granny?
Info:
Materials: Galvanized tub, pond pump, bricks, aquatic plants, flowers
Tools: Shovel
Difficulty: Easy
Another great way to add a relaxing water feature to your yard is with a natural pond. Using leftover bricks and a galvanized steel tub is all you need to create your own natural pond in your garden. You can add even more charm and beauty to it by planting aquatic plants in it, or surrounding it with gorgeous greenery and flowers to make it really stand out in your yard.
---
14.

A Tree Ring by Ferro's Brick Paving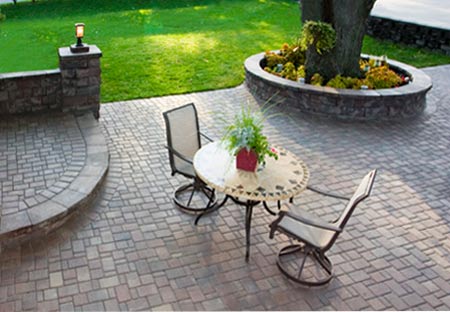 Info:
Materials: Bricks, gravel, mulch, plants, topsoil
Tools: Shovel, tamper
Difficulty: Moderate
A fun and functional way to repurpose old leftover bricks is by stacking them around your tree to create a border. Once you've built your brick tree ring, you can fill in the base around the tree with topsoil to grow any flowers or plants you'd like. Now, you've not only made good use of unused bricks, but you've also made your tree a focal point in your yard while creating a planter bed around it. The best part is you can do this to as many of your trees as you'd like.
Summary
Whether you want to spruce up your outdoor space in time for summer backyard parties, or you want to create cute crafty projects using leftover bricks, we hope you've found some inspiration with one or more of our 15 creative DIY ideas for leftover bricks. You can transform those formerly unused bricks into something beautiful to enjoy. Happy crafting and building!
See Also: 12 Brilliant Uses for Old Bricks (Reuse & Repurposing Ideas)
---
Featured Image Credit: Matt W Newman, Unsplash