When Is the Best Time to Buy a TV? (2023 Guide)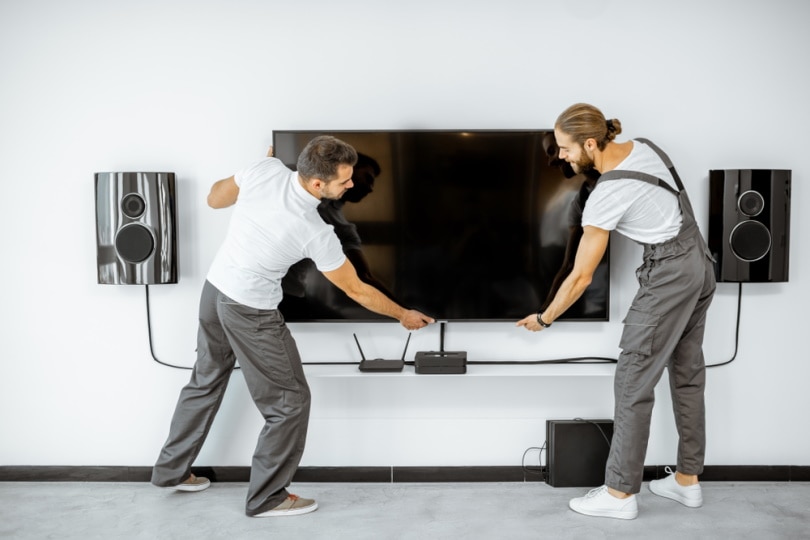 If you're planning on buying a new TV, it's important to know about the best and the worst times for that. If you get the timing right, you'll be able to buy your dream TV and get a handsome discount. But how do you do that? How do you know when to take action vs. wait it out? We've got all the answers in this detailed guide!
Our team of experts did thorough research on the subject, and now we're happy to share the knowledge with you. First, we'll go over the best times for investing in a TV, followed by the worst days or months. Next, in the buyer's guide, we'll cover tried-and-true ways to get a great deal when buying a television set. Let's get to it!
The Best Time to Buy
Big sports events, major sales, and national holidays: that's when you'll get the sweetest deals on a TV set. Pick the right moment, and you'll be rewarded with a big discount. Here's a quick yet detailed look at the best times to go shopping. Mark the dates on your calendar!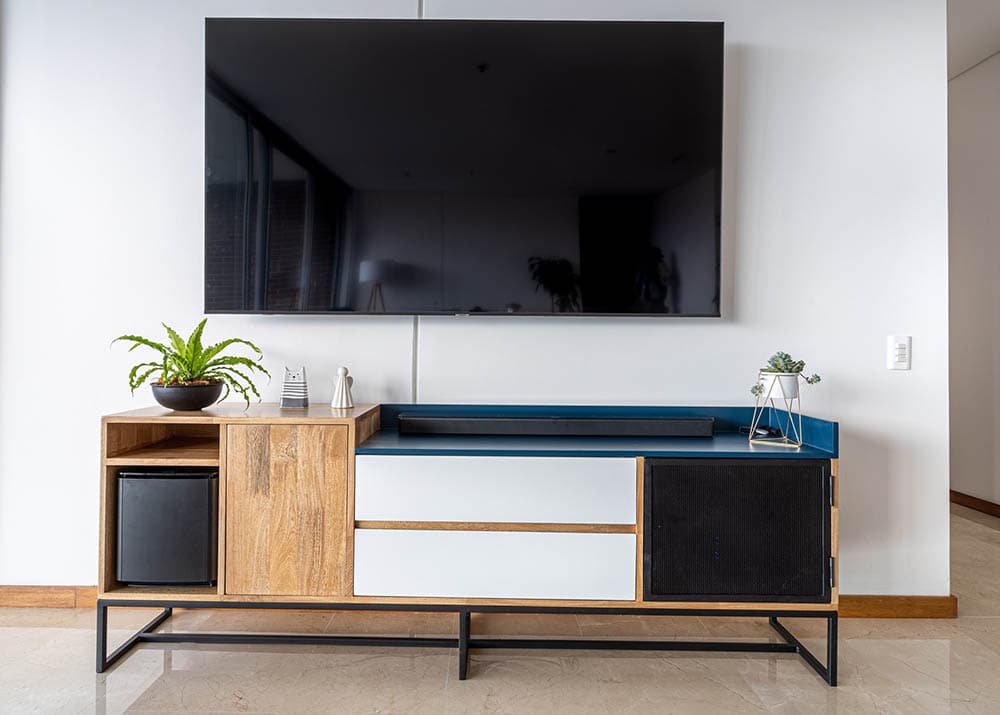 The 7 Best Times to Buy a TV
1.

The Super Bowl
Even if you're not a big fan of the NFL, you probably still watch the Halftime Show. In any case, the Super Bowl is arguably the best time to buy a TV. Since the better half of the nation wants to check out the grand finale and see who takes the trophy home, electronics stores across the country drop the prices of TVs. This tradition has been around for a while and isn't going away anytime soon.
You can get a great deal on the Playoffs, too. A quick note: since 2022, the Super Bowl has been played on the second Sunday in February. Keep that in mind when shopping for a brand-new television set. You can start checking different stores for promotions, coupons, and incentives in mid-January up to early March. Oh, and sometimes, February offers better deals than January.
---
2.

Memorial Day and Father's Day
Memorial Day marks the end of spring and the beginning of summer, and it's a perfect opportunity to invest in a TV. Folks take some time off during summer and are often looking to upgrade their "TV situation" by going for a bigger, more tech-packed model. The good news is—if you're just like that, you'll be able to enjoy your favorite shows and series at a lovely discount.
A quick question: what do most dads do after a hard day at work? They watch lots of TV! It can be a football game, boxing event, or the news. The point is that major retailers across the States are big fans of making TVs more affordable during Father's Day. It starts in mid-June, by the way. So, if you want to buy a practical gift for your old man, this is probably the best time to do that!
---
3.

Amazon Prime Day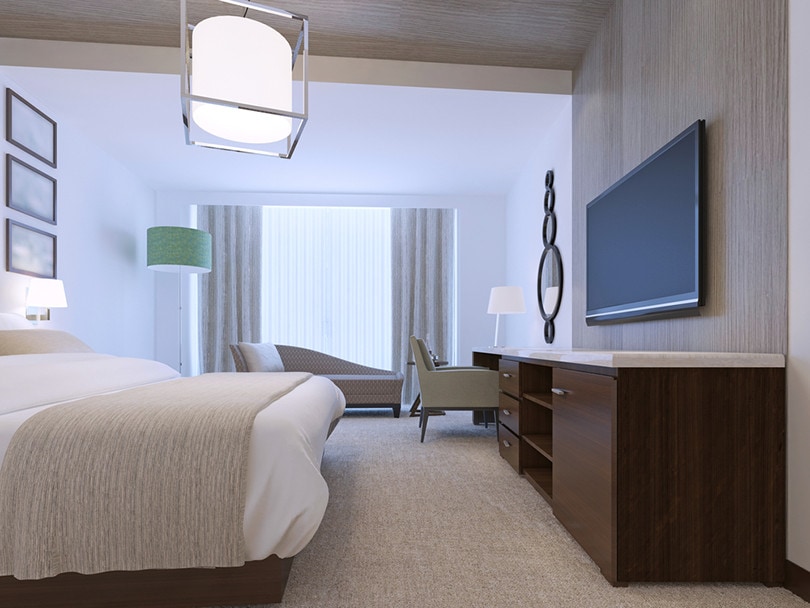 As the largest online retailer on the planet, Amazon has its own holiday. It always happens in mid-July and can help you save a significant sum on a TV. While you're at it, check other catalogs as well because you might come across some amazing deals on other items. On the downside, it's usually the cheaper TV models that get the biggest discounts. Plus, you'll have to be a Prime member to take advantage of Prime Day.
---
4.

Labor Day/Early Fall
Even when the summer is over and it's time to get to work, you'll still be able to buy a television set for cheap. In particular, Labor Day (in early September) is another great opportunity to buy a 4K, 60-inch, and low-latency "tube" to go along with your gaming console or Smart speaker. Consider getting a TV from the previous model year, as it will be practically the same as the new thing but much cheaper.
A quick note: you might get some sweet deals on Halloween as well. However, the offers won't be nearly as attractive as on Labor Day.
---
5.

Black Friday vs Cyber Monday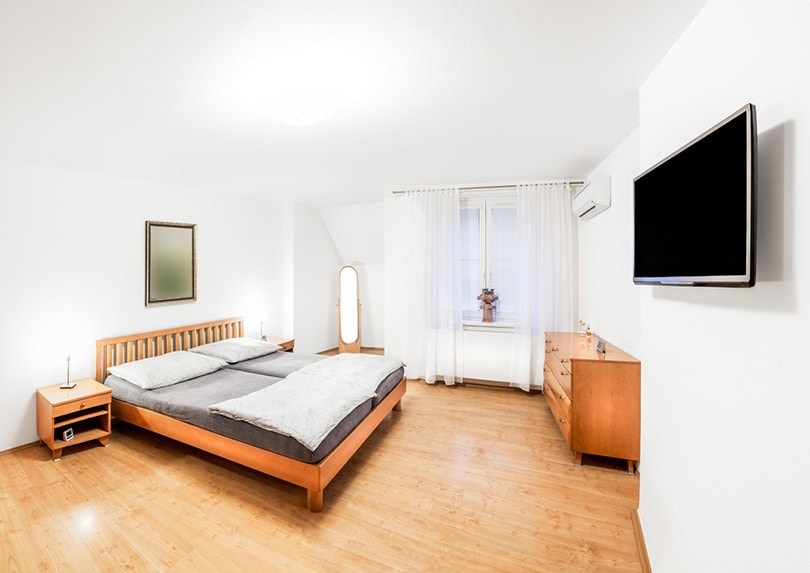 Not a big fan of shopping in September? Then how about America's favorite day in November—Black Friday? It begins right after Thanksgiving and marks the start of the Christmas shopping spree. The one thing that makes Black Friday stand out is that it introduces discounts on pretty much everything, not just TVs or electronic devices. Now, the crowd will be wild during this period, but the price drops will be worth it.
This is important: while Black Friday is, indeed, the biggest sales season in the United States, it mostly applies to retail stores. If you're used to shopping online, your best bet will be Cyber Monday. As the name suggests, its main focus is on Smartphones, tablets, gaming platforms, and, of course, television sets. You'll only have to wait for a couple of days for Cyber Monday to kick in after Black Friday!
---
6.

The Christmas Week
If, for some reason, you couldn't get your hands on a new TV on Cyber Monday, don't worry: you still have the Christmas discounts! You're not the only person that makes last-minute purchases before the end of the year. Retailers know this very well and lure in potential clients with Christmas sales.
---
7.

The Consumer Electronics Show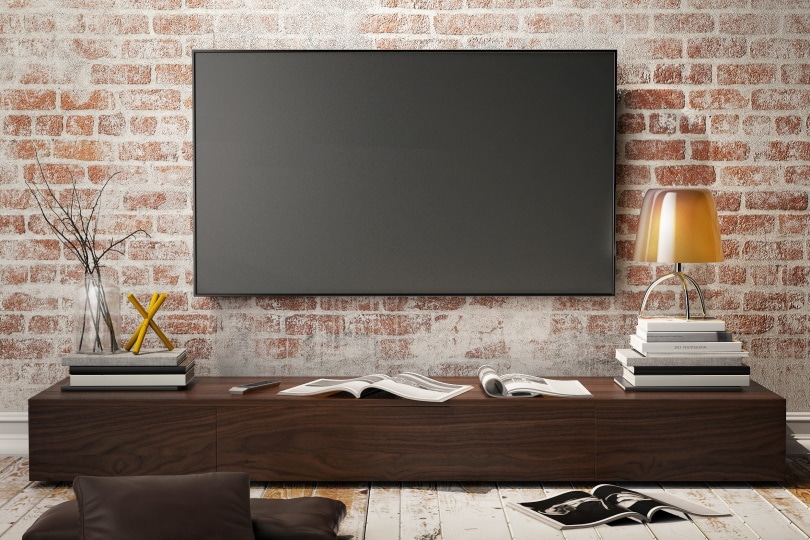 January and February are some of the best months for investing in a new TV. And, you don't even have to follow Black Friday, Cyber Monday, or Christmas. Instead, keep your eye on the CES (Consumer Electronics Show). It usually starts in early January, lasts for 3–5 days, and showcases the latest in tech, including television sets.
Give it a couple of weeks and you'll see how much more affordable older models become. Sometimes, you'll have to wait until March or even April for the discounts to kick in, but they'll definitely show. People don't usually buy that many new devices and gadgets in February, but that doesn't mean the prices won't go down.

The Worst Time to Buy
Alright, now that we've talked about the best times for buying a TV set, we need to also cover the worst times. You might not give this much thought, but there are "time windows" during the year that will get you bad deals just because it's the off-season or something else. Resist the urge to spend your hard-earned bucks during these dates!
1.

Late April/Early May
Arguably, the worst time to buy a TV is in May. It's like all international brands and retail stores use this month to catch their breath and get ready for the summer discounts. It's possible to get decent deals in early April, but the same can't be said about May. With that, many companies do start lowering prices in late spring to win over potential customers.
Summing up, unless you need that TV ASAP, buying it in late April and mid-May will be a bad idea. And one more thing: early April is only good for buying older models. If you're going for a fresh-out-of-the-oven TV, don't expect any discounts on that.
---
2.

Launch Day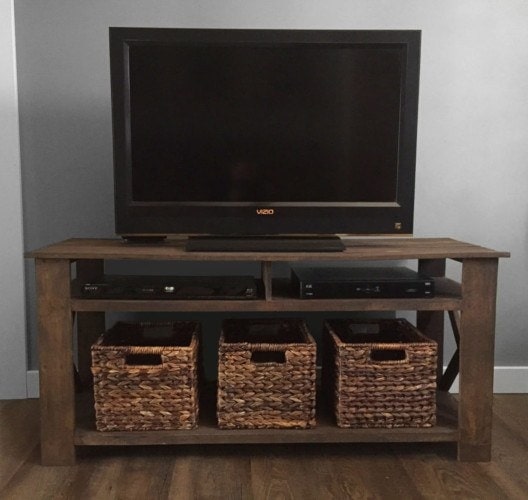 Brand-new electronic devices rarely come with discounts. To get a 10% price drop, you'll have to wait for at least half a year or even more. A 20% discount, in turn, will only be introduced in 12–14 months. That's why we recommend going for older models instead. Or, just give it a year for the newer generation to arrive and make the current one cheaper.
That will also give you enough time to check out some reviews online to make up your mind.

How to Get the Best Deal on a TV?
How to get the best deal:
Shop online for discounts. Online shopping is booming right now, thanks to COVID-19 and other factors, and you should take advantage of that. Sure, when buying a device like a TV, we want to physically see and touch it. However, buying it online has two big perks. First, it saves time. Second, if you install a shopping extension like Capital One, Honey, or Rakuten, they'll track down the best deals.
Don't underestimate the power of cash-back cards. Did you know that many credit cards come with first-month purchase bonuses? That means if you buy a TV using a new credit card, that will help sweeten the deal. Retail and online stores also have special cards that come with many bonuses—keep that in mind.
The hidden danger of extended warranties. When buying a new TV, you'll be offered an extended warranty. Now, while it does cover manufacturing defects and damage, in most cases, it's not really worth it. Besides, most companies include a 2–3-month warranty while retail stores provide a 30-day MBG for free.
Don't pay extra for the brand. Samsung, LG, and Philips TVs are great, but they also cost a lot. With that said, you probably won't even remember the brand of your TV after a couple of weeks. So, instead of paying extra for a name, you might want to go with Hisense, Vizio, or TCL. And if you buy an open-box or refurbished model, the price difference will be even bigger.
Why not buy an older/simpler model? Let's face it: you probably don't need an 8K TV right now. The same is true for HDR, 120Hz, OLED, and other features that increase the price. That's why buying an older TV that has all the treats that you do, indeed, need, and nothing more is a smart move. Oh, and even if it's last year's model, the discount will still be substantial.
Conclusion
Do you feel like that fancy 4K TV you've been eyeing for a while is too expensive? Chances are, the price is so steep because you're checking it at the wrong time. Give it a month or two, and you'll see how big of a difference that makes. Knowing when to expect the biggest sales/discounts on a new TV can save you hundreds of dollars.
And the great thing about this—you don't have to be a professional salesperson to get the best deals. All you need to do is use this guide as your shopping buddy and pick the right dates in advance. Take a moment to find your perfect TV and wait for the right opportunity to "strike"!
---
Featured Image Credit: RossHelen, Shutterstock