When to Walk Away After a Home Inspection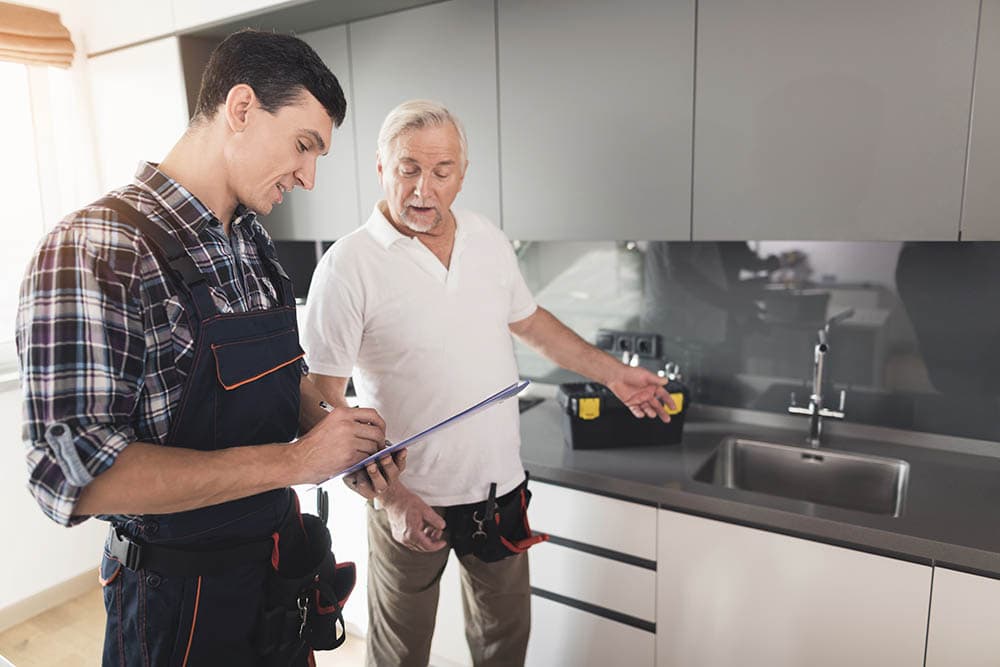 Before you purchase a home, it is vital that you have a home inspection. After all, you want to know what you're getting before you purchase the house, and that's exactly what a home inspection is about. Therefore, you should hire an inspector before you make an offer—or preferably convince the sellers to hire one themselves.
When a home inspector reveals the details of the house, you may be considering walking away. However, there is no sure rule for when you should walk away from a house. It all depends on the severity of the damage and your current goals.
For instance, if you're okay with some work and renovations, then you might not mind minor problems. However, if you're absolutely sure that you want a move-in-ready home, you should be sure that the home is practically perfect.
Let's take a look at some of the things you need to keep in mind when speaking with a home inspector.

What Does a Home Inspection Cover?
A home inspection should cover most of the home's structure and systems. A home inspector's job is to cover the hidden faults that may pop up in a home, but that can be very costly when they do start to cause problems.
Usually, the home inspector covers the following areas:
Appliances
Electrical panel
Foundation
HVAC units
Plumbing
Roof
The inspector should take a look at all of the home's appliances, noting the age and condition of each. If you need a new fridge, this section of the inspection should let you know. The inspector should list all appliances that are included in the sale.
Furthermore, the inspector should take a look at the roof, which is one of the most important parts of the report. Watermarks on the ceilings will be noted, and the foundation will also be looked at for cracks and similar problems. Any signs of foundation problems are to be noted, as they can be extremely expensive to fix.
At the same time, the inspector will also look for signs of infestations, including bugs and rodents. These can be expensive to fix since they can sometimes signal an underlying problem.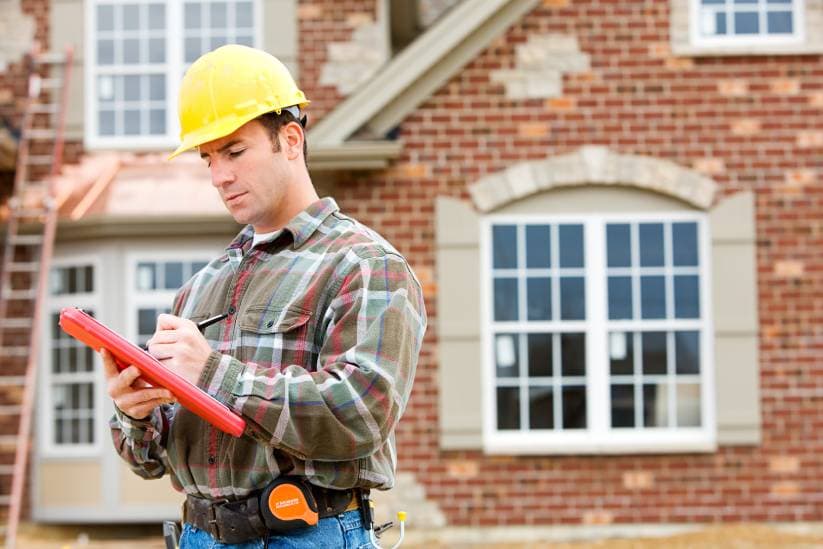 What Is in a Home Inspection Report
Usually, most homes will have some issues that pop up in a home inspection. No home is absolutely perfect. The older the home is, the more problems there are likely to be. This is to be expected, so don't be scared away just because a few small problems have popped up.
In many cases, you can use the points from the inspection to negotiate the price. For instance, you may be able to take money off the price tag comparable to the cost of the repair. Certain appliances may be eliminated from the inclusion, which can also bring the price down.
Sometimes, you may convince the homeowners to make the repairs before you purchase the home. If it is something small, this is more likely.
However, homes may be sold "as is." In this case, you'll have to handle all the problems after the purchase. Often, this occurs when the home is known to have problems and the homeowner is not interested in fixing anything.
In this case, you should use the inspection to understand the extent of the problem before you make your purchase.
Consult a home audit expert
Find a inspection specialist in your area, and get free, no-commitment estimates for your project.


Red Flags in a Home Inspection
While most home inspections will present a few problems, some problems are more serious than others. Home inspections are not a pass/fail, but you should take costly repairs into account. Furthermore, you should consider that outward problems may be bigger on the inside. Plumbing may negatively affect the foundation, for instance.
Some of the most common issues that cause buyers to turn away from deals are:
Structural problems. Rotting wood, split rafters, bowing floors, etc.
Mechanical problems. For instance, issues with the water heater.
Roof problems. Roof replacements are expensive but necessary.
Mold issues. You can never quite tell how much mold is going to cost you. Therefore, many homeowners consider it to be a red flag.
If you decide to walk away from the deal, then the home inspection might be considered failed. However, the home inspector is not going to tell you if the home passed or failed, as that simply isn't how home inspections work.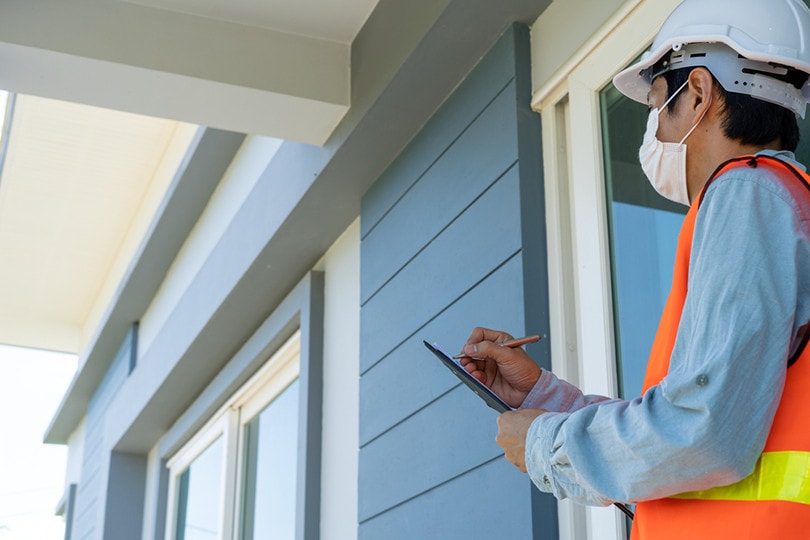 Common Requests After a Home Inspection
After you've requested a home inspection, you may ask the homeowners to make some repairs based on the results. Often, extensive repairs are not provided as they take a very long time. Usually, the homeowners want to sell right away, so serious repairs would be more likely to result in an amount taken off the overall cost of the house.
However, any basic maintenance problems are often handled by the current homeowners, especially after a home inspection. Usually, these problems occur because the homeowner was simply not aware of what repairs they should be doing.
Here is a list of common asks after a home inspection:
Animals or insects. If there is an infestation, it is common for the homeowner to fix the problem by hiring an expert before selling the house. No one wants to move into an infested home.
Electrical issues. Changing old outlets and updating minor electrical systems may occur, especially if it is not too costly.
Plumbing issues. If there are old pipes that need to be changed, some homeowners may pay to change them with new options.

So, When Should You Walk Away?
It is completely up to you when you should walk away from a home inspection. If the home is already a good deal and you like it, more extensive problems may still not turn you off from the home. It completely depends on how much more money you're willing to pump into the house for repairs, especially if the seller is not willing to do any repairs.
You can ask to have anything done during the inspection period, even if the home is sold "as is".  However, whether or not these homeowners decide to do the repairs is a different story completely.
You can negotiate the price and the repairs that the homeowner must do before you buy your home. However, it is completely up to them. Many owners will make small repairs, but larger ones are often a stretch.
Unless you are comfortable paying for the cost of the repairs, you should negotiate to have them covered. With the home inspector report, you will often have some leverage, as the homeowner will know that something is wrong—an expert has pointed it out.
A home that needs lots of repairs may have the price decreased to account for this. However, repairs that take a lot of time are often not covered, as homeowners don't want to be sitting in their house forever. Therefore, time is important as well.
It can always be difficult to walk away from a home. However, before an inspection, you should be prepared to do so.
If the seller is not willing to negotiate, you may want to speak to a professional about the repair to get a cost. Then, you can decide whether or not you want to move forward with the house.
See also: What to Fix Before Selling a House – List of Major & Minor Repairs
---
Featured Image Credit: VGstockstudio, Shutterstock