Who Owns McLaren? (History & Recent Developments)
McLaren Group is a holding company that owns McLaren Automotive and McLaren Racing Limited. Based in Woking, UK, it's famous for its renowned F1 team and for making some of the best supercars in history. So, who runs this legendary brand? Since 2020, it's been a subsidiary of the Bahrain Mumtalakat Holding Company, which holds over 60% of the shares. As for the cars, they are manufactured in Woking.
That said, some of the parts are provided by Advanced Manufacturing Park in Rotherham. So, when was McLaren founded, exactly? What about the subsidiaries? How many luxury cars do they make a year? And how did the Royal family of Bahrain become its largest shareholder? Fasten your seatbelts—we're about to get started!

McLaren: A Brief History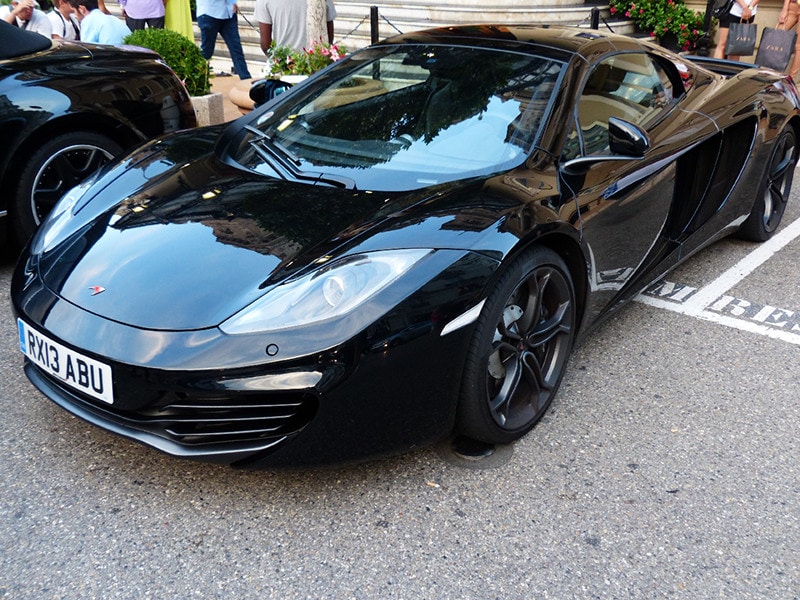 It all started back in 1963, when Bruce McLaren, a gifted designer, manufacturer, and professional racing car driver, founded McLaren Motor Racing and put together a team. Unfortunately, he died in 1970 in a car crash while testing a new prototype. But, the team won their first World Constructors' Championship cup under new leadership (Teddy Mayer). Today, McLaren Racing Limited is largely recognized as one of the best F1 teams.
But back in the 80s, the company was in desperate need of financing, and that's when Ronald Dennis bought McLaren in 1980. A former mechanic, he managed to turn things around and made McLaren an even bigger success in Formula One racing. Four years later, he bought McLaren Automotive (the production facility) and changed the name to McLaren Group (renamed to McLaren Technology Group in 2015).
Who Owns the Company Today?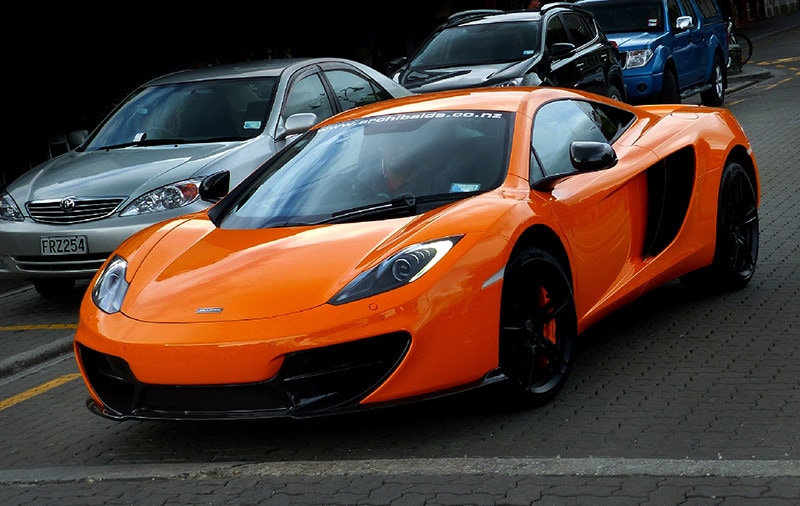 In 2007, the Kingdom of Bahrain founded Bahrain Mumtalakat Holding, a sovereign wealth fund. That same year, the company bought 30% of McLaren's shares. Back then, the biggest shareholder was DaimlerChrysler (40%). Dennis had 15% after the deal, just like the TAG group. In November 2009, DC sold its shares back. Eight years later, in 2017, Dennis decided to sell his entire stake in the company (25% of the total value of shares).
After that, McLaren Automotive (known as McLaren Cars until 2010) turned into a subsidiary of the McLaren Group. And in December 2020, Mumtalakat became the largest shareholder (56.3%). TAG remained a relatively big stockholder with 14.3%, while Nidala bought 10%. Overall, the company has seven investors/owners, with Bahrain Mumtalakat Holding being the "critical shareholder".
Here's a list of the owners and their respective shares:
| | |
| --- | --- |
| Mumtalakat Holding: | 3% |
| TAG Group: | 3% |
| Nidala (BVI) Limited: | 84% |
| Favorita Limited: | 78% |
| Perlman Investments: | 77% |
| McKal Holdings LTD: | 24% |
| Acanitt Limited: | 65% |
New Investments from the Gulf
In 2021, McLaren received 400 million pounds ($760 million) as equity investments from Saudi Arabia's sovereign wealth fund, PIF, and Ares Management, a global investor. The existing shareholders, in turn, invested extra 150 million pounds into McLaren. Most of that money came from Mumtalakat, increasing its stake to over 60%. These investments allowed McLaren to repay a loan from Bahrain's National Bank.
More than that, they managed to boost their revenue by 145% compared to 2020 (the COVID-19 year), generating 170 million pounds. By the way, the TAG Group used to be owned by Mansour Ojjeh, a businessman from Saudi Arabia. Unfortunately, he died in 2021, but the cooperation with McLaren continues. So, this isn't the first time the Kingdom has invested in the company.
McLaren Subsidiaries: A Quick Look
As of 2022, McLaren Group has two subsidiaries:
McLaren Racing Limited is a motor racing team. With 8 Constructors' Championship triumphs, 12 Drivers' Championships cups, and victories in 183 races, McLaren is a racing powerhouse, second only to Ferrari. After the acquisition by Ron Dennis and the introduction of Honda and Porsche technologies, the team took over F1 for two decades in a row. This was made possible thanks to drivers like Senna and Prost.
McLaren Automotive is the company where all the "magic" happens. The world-famous McLaren F1 was made in 1992. However, during 1994–2010, the brand didn't receive any substantial financial investments or build any new cars. That changed in 2010 after the rebranding. Today, the line-up includes the Senna, Speedtail, Elva, 720S, Artura, and GT nameplates.
And here's a list of former subsidiaries:
Lydden Circuit. A motorsport venue in Dover, South East London
McLaren Advanced Vehicles. Worked on setting new land speed records
McLaren Animation. A computer graphics animation studio. Merged into McLaren Marketing
McLaren Composites. Engineered the McLaren F1 and Mercedes SLR structures. Provided parts for the UK Mars lander, Beagle 2. Merged into McLaren Applied Technologies
McLaren Electronic Systems. Specialized in the manufacturing of control systems and components for racing cars. Merged into McLaren Applied Technologies
TAG Electronic Systems. Merged with Composites and Electronics Systems to form a new brand, Applied Technologies
TAG McLaren Audio. An electronics company. Used to make CD and DVD players, along with hi-fi systems. Today, it's known as Audiolab
Team Bahrain McLaren. A cycling team for the UCI World Tour. Emerged after the acquisition by the Mumtalakat Holding Group
McLaren Applied. Specialized in pressure and temp sensors for F1 cars.
So, Where Are the McLaren Cars Manufactured?
Both McLaren Racing Limited and McLaren Automotive can be found in Woking, UK, at McLaren's Technology Center. This gigantic facility opened in 2004; construction work started back in 1999 and cost 300 million Euros. Located on 500,000 square meters of land, it's the company's HQ. There are two buildings at the complex: the original MTC and the McLaren Production Centre.
The new building is connected to the first one with an underground tunnel. Every single McLaren car is produced (or, rather, hand-assembled) at this factory. That makes it the sole producer and provider of vehicles for the company's over 100 dealerships around the globe. Having only one production facility makes McLaren a unique manufacturer with its own vision.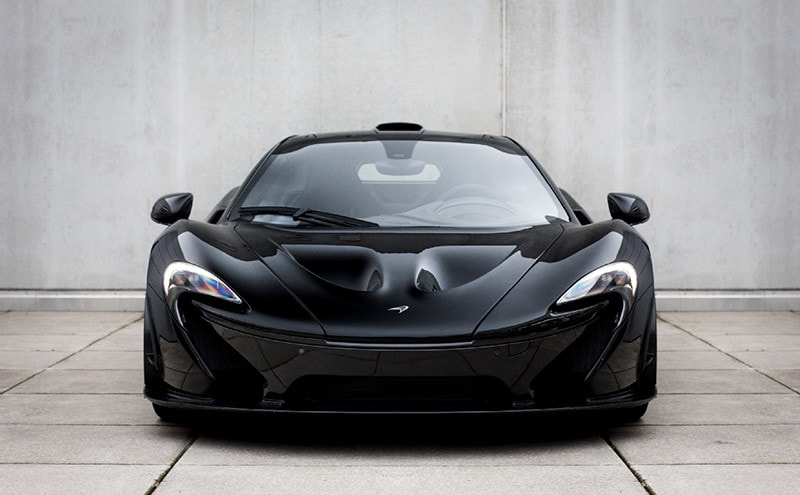 The Rotherham Factory
That said, some of the parts are engineered at the McLaren Composites Technology Centre that's located in Rotherham, South Yorkshire. More specifically, this factory specializes in the manufacturing of carbon fiber chassis for the brand's road cars. The facility was opened in 2018 by the Duke and Duchess of Cambridge. The Crown Prince of Bahrain also attended the event.
How Many Cars Does McLaren Build?
You might be surprised, but McLaren doesn't produce millions of cars per year. Compared to the likes of Ford, Chevy, or Toyota, their numbers aren't at all impressive. This is a normal thing for supercars, though. They take a lot of time and effort to build. Luxury vehicles can't be manufactured at regular facilities. They require expensive equipment, parts, and an engineering team that can put it all together.
On average, McLaren builds 20 cars a day, and in 2018, it sold 4829 supercars (a 44% boost in sales over 2017). As a result, the company generated 928.3 million pounds, an all-time record. To put things into perspective, back in 2012, the annual turnover was almost four times lower (£266.6 million). That same year, McLaren celebrated the production of the 15,000th supercar.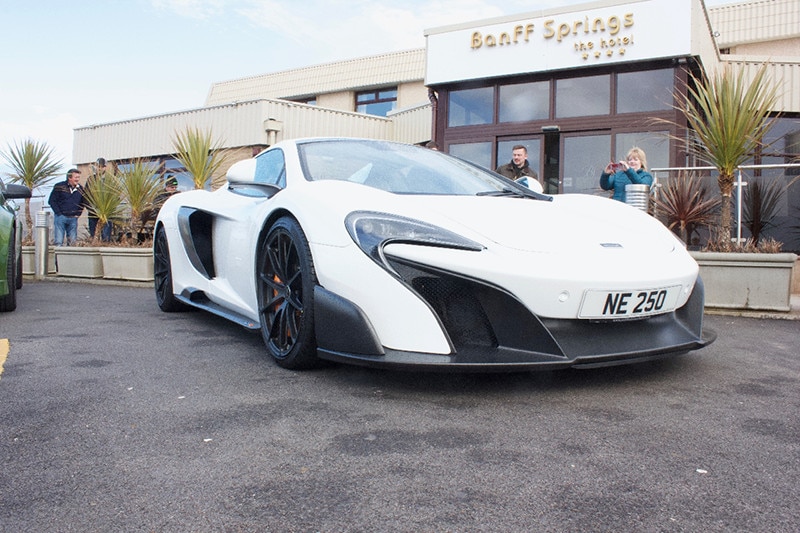 McLaren in 2023: Financial Highlights
As for the 2022 results, in H1, McLaren Group sold 850 cars (24% less than in 2021) and made 311 million USD (versus $422 million in 2021). This is largely due to the lack of semiconductor supplies and the overall unpredictable situation with shipments. The company took a heavy hit during the pandemic year but thanks to a new influx of investments, it managed to slowly—but steadily get back into the "game".
Right now, the order book is full and includes 2510 orders. In addition, McLaren finally opened an office in Mumbai, marking its presence on the 41st markets across the world. As mentioned, there are over 100 certified McLaren dealerships across the world, and the number grows each year. By 2026, the company is predicted to reach revenue of $376.5 million, with annual car sales hitting 1,000 units per year.

Conclusion
McLaren has been in the business of making cars for almost 60 years, and it's still going strong. Although the brand is mostly owned by the government of Bahrain, it's a public company with a strong focus on making the best supercars on the planet. The investments made by Bahrain's sovereign wealth fund helped UK's pioneers stay afloat, despite the recent challenges.
Today, we learned about the history of the company, its shareholders, subsidiaries, and production facilities. Unlike most big players in the industry, McLaren doesn't manufacture any vehicles or even parts outside of the country. Every single McLaren ride is designed, engineered, and built at the company's state-of-the-art factory in Woking. That's how it's always been!