15 Wood Lathe & Wood Turning Project Ideas for Beginners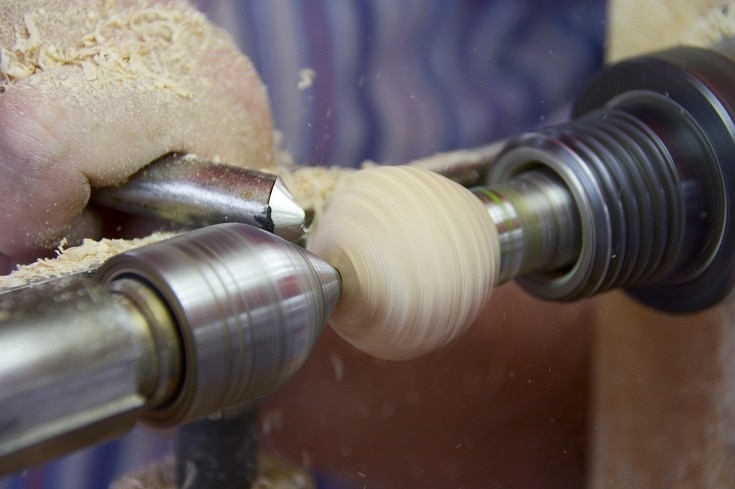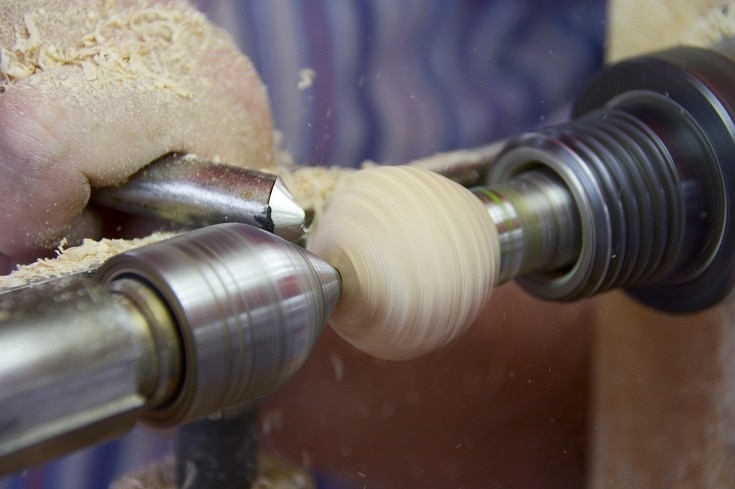 So, you just got a wood lathe and you're excited to start making some projects, but you don't know where to start. The ideal project for a beginning woodturner is one that not only creates something useful but also helps you to hone your skills. We've gathered 15 great ideas for you to get started with today.
Each of these projects is beginner-friendly, requiring only minimal wood-turning experience. At the same time, these projects will help you hone and refine your existing skills as well as learn new methods of woodturning. So, sharpen your tools, pick out your wood, and get your machine set up. It's time to start turning wood.

The Top 15 Wood Lathe & Wood Turning Project Ideas for Beginners
1.

Bowls
Bowls are one of the most common wood-turning projects you'll find, and for good reason. They're fun to make and very useful. Who doesn't need a bowl? Plus, you can make them as simple or elegant as you'd like.
You don't need to go crazy when learning how to make a wood lathe bowl. In fact, you can even make a very small bowl to get the skill down and build your confidence. Over time, you'll start creating larger bowls as you understand the process better and refine your skills. Then, you can start experimenting with different shapes, sizes, designs, and more.  how to make a wood lathe bowl.
---
2.

Bracelets
Making bracelets is a great starting point for making rings. It's a valuable skill to learn, and it's a great way to get started building your wood-turning abilities. And bracelets always make great gifts. You'll also have loads of freedom with how you finish your bracelets, and after you get proficient at making them, you can start to incorporate more intricate designs.
---
3.

Rings
Rings are essentially tiny bracelets, so it makes sense to start with bracelets first. Once you have the methodology down, you can start to shrink the process and make some beautiful, elegant wooden rings. Experiment with different types of wood, various finishes, and even designs that are carved into the ring. Rings can be great gifts for loved ones and can even be sold if you get good enough at making them.
---
4.

Spoons
Like bowls, spoons are an essential part of daily life. We all use spoons, so, why not make some yourself? Remember, you're not limited to making spoons of any particular size. You can make small spoons for eating or large spoons that are meant for stirring a big pot. As your skills increase, you can add more intricacy to your spoons with designs and attractive finishes.
---
5.

Bottle Stoppers
Bottle stoppers are one of the earliest projects that most wood-turners complete. A bottle stopper is great for use in wine, olive oil, and many other circumstances. We always prefer to make projects that will actually be used, and we're certain you can find a number of uses for a nice bottle stopper!
---
6.

Vase
Wooden flower pots can be a very attractive and natural way to show off your wood-turning skills while livening up an area. They make beautiful works of art and can be made simply or quite complex. As your skills continue to grow, you'll want to start turning vases of different shapes, sizes, and designs. Don't limit yourself to just what you see. There are no limits to what you can create if you can imagine it!
---
7.

Candle Stools
Candle stools can help light up a romantic evening. Alternatively, they can be used as small doll furniture, making them great gifts for everyone from your nieces to your grandma. Anyone who uses candles will appreciate such an item, or you can use them yourself to woo your significant other. And you'll have to make extra to populate your niece's dollhouse!
---
8.

Goblets
Goblets are another proving ground for woodturners. Almost every woodturner attempts to make a goblet at some point, and it can be a very rewarding project to complete. You can make them in all sorts of styles and sizes, so look around and find some designs you'd like to emulate.
---
9.

Bottle Coasters
Bottle coasters are perfect for holding wine bottles, and they add a nice touch of decoration. They're rather simple to make and quite similar to the process of making bowls, though there are some notable differences. Use bottle coasters as a way to refine and enhance your bowl-making skills.
---
10.

Shot Glasses
Whether you drink or not, you certainly know someone who could use some additional shot glasses. Making these little items can help you to vastly improve your fine motor skills and wood-turning skills simultaneously. They're simple and quick to make, but lots of fun — especially when you put them to use!
---
11.

Magic Wand
Magic wands have been all the rage ever since Harry Potter became so popular. Kids love these items and they make great gifts. You'll even find plenty of adults carrying wands around your local Renaissance festival. More importantly, a wand will give you a fun, diverse project that you can make over and over without ever creating the same wand twice.
---
12.

Wooden Pen
Turning a wooden pen is sort of a right of passage for woodturners. It's a small, intricate item that will help to keep your wood-turning skills sharp. They're a great learning tool, and making a few pens is sure to greatly enhance your knowledge of woodturning. And this is one project that you're sure to find a use for once it's finished.
---
13.

Pestle and Mortar
Don't make the mistake of thinking a pestle and mortar must be made of stone. You can learn how to make a wood lathe pestle & mortar. The mortar is very similar to a bowl and will follow the same basic process. The pestle can be customized to whatever shape you prefer and leaves a lot of room for embellishment.
---
14.

Rolling Pin
Anyone who's had a lathe for any length of time has almost certainly made a rolling pin. They're a rather simple project, though you can get pretty intricate while designing the handles. If you bake a lot, this project will see plenty of use once it's complete. But if you're not a baker, there's almost certainly someone in your family who is!
---
15.

Chair or Table Legs
Table and chair legs can be made very simple or quite ornate. It's all up to you. Either way, the process is the same and they can all be made on a wood lathe. Determine what length you need them to be and come up with a basic design to try out. Once they're finished, you'll have the start to a custom table or chair — both of which could see daily use.

Conclusion
There is no shortage of projects for you to try out on your wood lathe. Regardless of how new you are to the hobby, the 15 projects we've just covered are all great ways for you to increase your skill level and learn more about woodturning. Just make sure to remember the most important rule — have fun while you're working!
---
Featured Image Credit: Rudimaes, Pixabay