10 Surprising Amazon Alexa Statistics and Facts (Updated in 2023)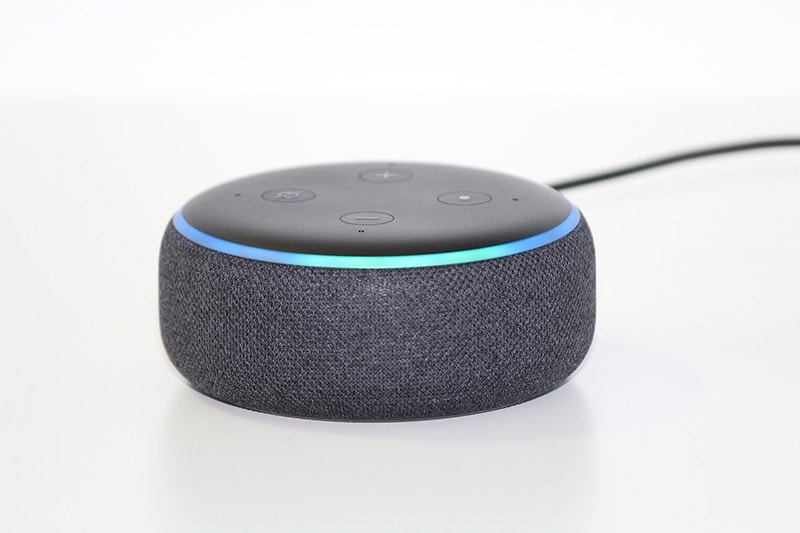 Note: This article's statistics come from third-party sources and do not represent the opinions of this website.
Amazon has become a household name, mostly loved for its shipping and easy-to-use interface when shopping online. It's not news that it is the king of internet retail. The company has been on the verge of a massive transformation for some time now. Did you know it's also the biggest player in the voice assistant market?
The company is moving away from being merely an online retailer with subsidiaries like Amazon Web Services (AWS), Audible, and Alexa. One of these sub-divisions—known as Alexa (the voice assistant from Amazon)—has seen rapid growth since its founding in 2013.
Alexa is becoming more popular each year as it continues to learn new skills and make its way into more devices. Here is our list of 10 statistics and facts about Amazon Alexa. They'll help you understand its popularity among the global population. Keep reading to learn more!

The 10 Amazon Alexa Statistics and Facts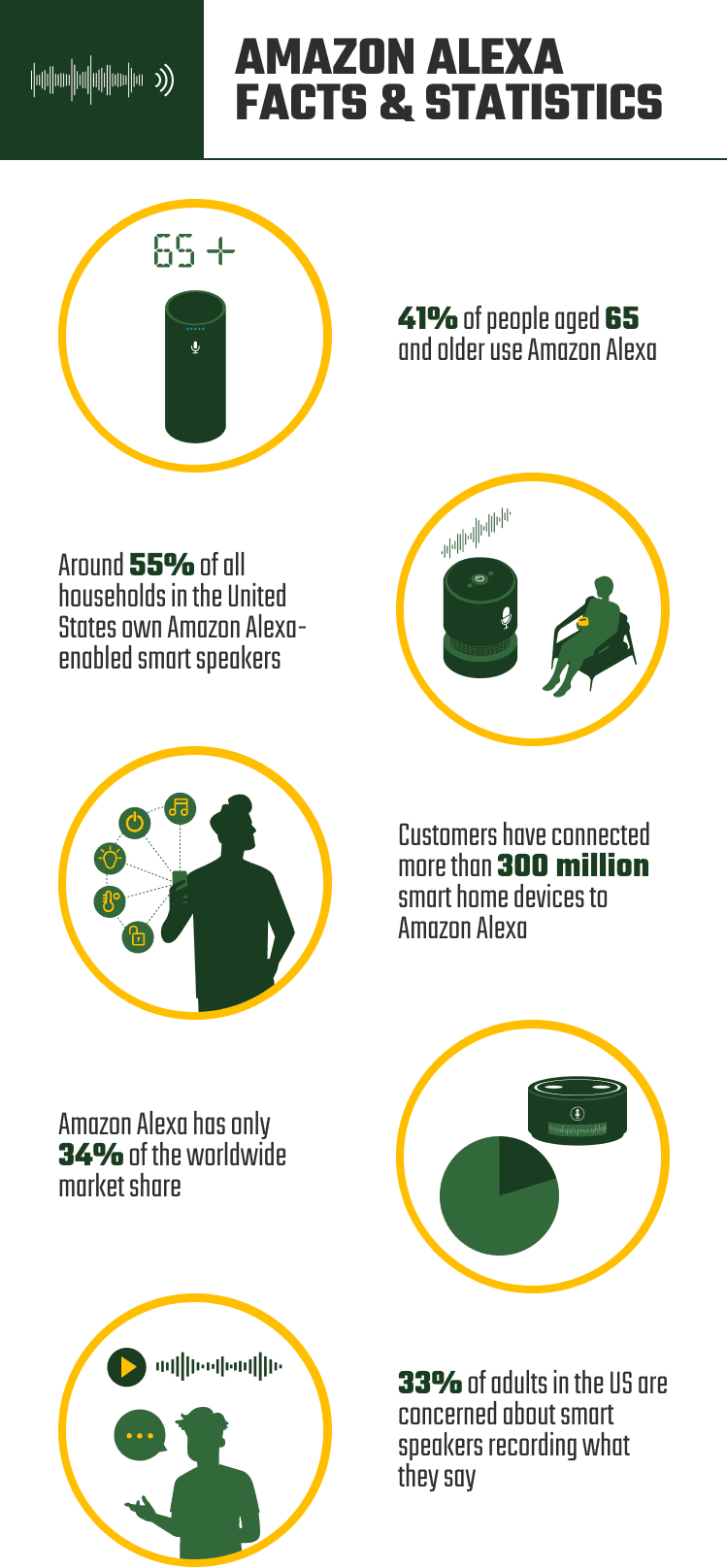 Number of People and Households Using Amazon Alexa and Smart Speakers
1.

41% of people aged 65 and older use this Amazon Alexa.
(INSIDER INTELLIGENCE)
Nearly half of the senior citizens (65 and above) use this voice assistant service from Amazon. This number is significant because it shows that older people are also embracing technology.
Amazon Alexa comes in handy because it's easy to use. You just tell Alexa what you want, and it responds with an answer or action. There are no buttons to push — you just need to speak clearly, and it will do what you ask.
If you have arthritis or other health conditions that make it challenging for you to use your hands or fingers, you can ask Alexa to perform tasks for you.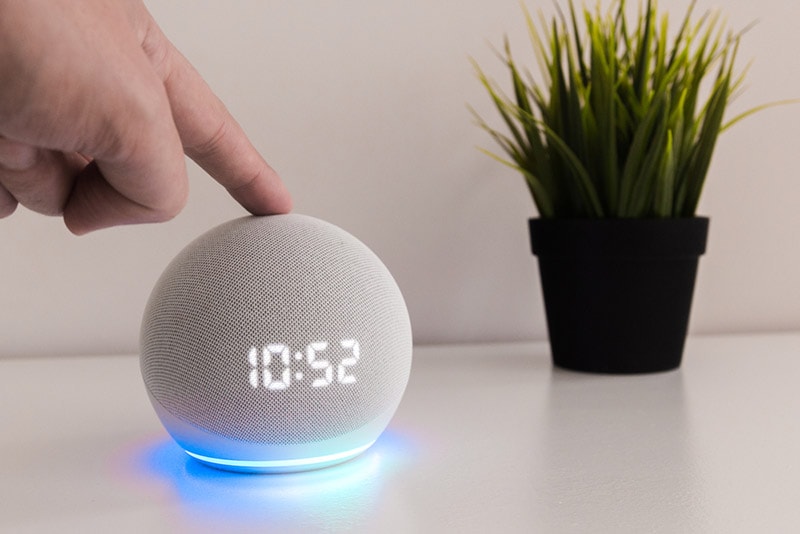 ---
2.

By the end of 2022, 55% of all households in the United States will own Amazon Alexa-enabled smart speakers.
(PHONEXIA)
Smart speakers are a growing trend in the United States as they make lives easier; they allow us to control our home devices with a simple voice command. That's why more than half of all American households have Amazon Alexa-enabled smart speakers.
Many smart speaker owners are using their devices to play music. But there's an increasing demand for voice assistants such as Amazon Alexa, to provide information and services.
Smart speakers have many advantages over other devices. First, they are easy to use and intuitive to set up. They also help consumers manage their schedules and daily routines. Besides that, they can deliver personalized recommendations depending on user preferences, location, or past purchases.
---
3.

64% of men in the United States use their Amazon Alexa-enabled devices many times a day.
(VENTURE BEAT)
The use of voice assistant technology, such as Amazon Alexa, is becoming more popular every day. According to VentureBeat, most people have integrated Amazon Alexa into their everyday lives.
Over 60% of men and 53% of women in the United States use their Amazon Alexa-enabled devices several times in a day for all kinds of different tasks, including looking up recipes and checking the weather forecast.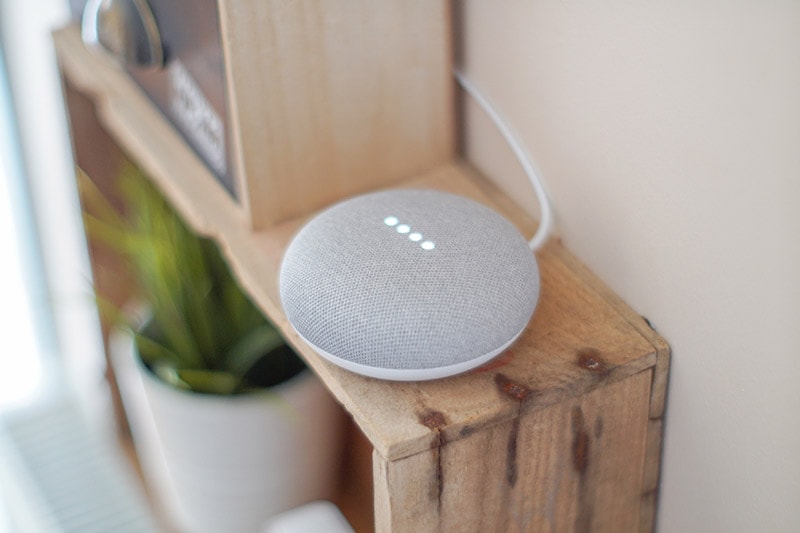 ---
4.

Customers have connected more than 300 million smart home devices to Amazon Alexa.
(AMAZON DEVELOPER)
Amazon has been working hard to expand Alexa's capabilities, making it easier for users to connect their smart home devices. Many smart home devices, including cameras, thermostats, robotic vacuums, and many more, have been connected to Amazon Alexa for convenience.
The company added support for Apple HomeKit and Google Assistant, allowing users with compatible smart home products to sync them with Amazon's voice assistant (Alexa).
Amazon Alexa is built in the cloud, so it's always getting smarter. The more you use Alexa, the more she adapts to your speech patterns, vocabulary, and personal preferences.
---
(MARKETS AND MARKETS)
Voice assistants are one of the most successful advancements in technology. Amazon is leading the voice assistant market in sales, but it only has 34% of the worldwide market share.
This market share means it's still not popular with users, and many people don't use it, perhaps for certain reasons. The primary reason could be the price of Amazon Echo devices. They're expensive, and most people can't afford them.
However, recently, the market share is increasing gradually. Amazon is becoming one of the most popular companies. It has been able to achieve this through its dominance in smart speakers, which have helped it gain customer loyalty and create brand awareness for its products.
---
6.

Since its development, Alexa's skill number has increased to over 100,000.
(VOICEBOT AI)
The number of these skills is growing at a rapid pace, with new ones added every day. Developers continue to create new ones, and existing skills become more popular.
This growth rate is faster than any other technology platform, including smartphones or tablets. It also suggests that voice computing will see even faster adoption as consumers continue to discover exciting new uses for voice assistants, such as Amazon Alexa.
---
7.

The United States has the highest number of unique Amazon Alexa skills: 80,111.
(STATISTA)
If you own an Amazon Alexa in the USA, know that you will have access to over 80,000 skills. And it is only going to increase as Alexa's technical team works to improve it. Spain has also seen a significant increase in Alexa's skill set, going from 4,673 skills to an impressive 10,549.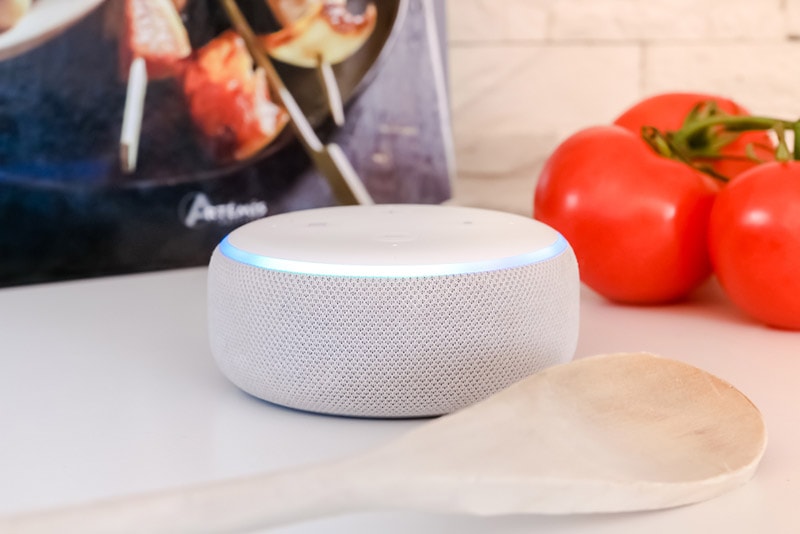 Bandwidth Usage and Number of Employees Working on Amazon Alexa
8.

Amazon Alexa uses 36 MB of bandwidth in a day.
(GOOD HOME AUTOMATION)
Amazon Alexa has a wide array of features. So, it's not surprising that a lot of data is used. While 36 MB of bandwidth per day may not seem like much for some people, for those with limited data plans, it can be costly.
That's why you must know how much data Amazon Alexa uses. You should also know how to limit its usage. This way, it won't eat up all your data plan.
If you have an older plan with AT&T internet service, you might not be able to handle the data usage. If this is the case, you need to upgrade your plan. This way, you can control data usage so that Amazon Alexa won't use too much bandwidth.
---
9.

In 2019, nearly 10,000 employees in Amazon worked on Alexa.
(THE WALL STREET JOURNAL)
Amazon is a renowned technology company with its cloud services and Alexa Smart Assistant. The company hired thousands of engineers to work on its Alexa product line.
There are approximately 10,000 employees working on Alexa, engaged with the firm's Alexa Smart Assistant and Echo products. This number has doubled since 2017, with "only" 5,000 people working on Alexa back then.
The company aims to make sure those devices can understand human language better than any other AI-powered product.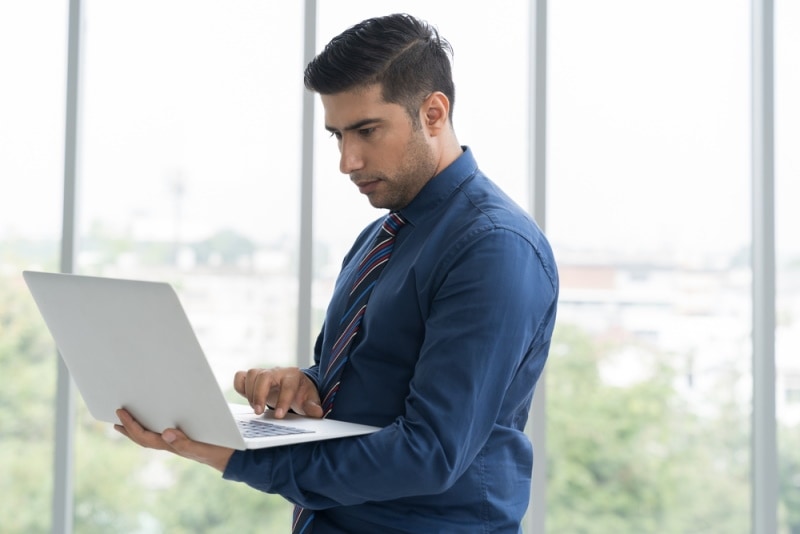 People Not Buying Amazon Alexa-Enabled Smart Speakers
10.

33% of adults in the United States are concerned about smart speakers recording what they say.
(VOICEBOT AI)
While most people love the convenience of smart speakers, some are concerned about privacy issues. In the United States, a third of the population is concerned when Amazon Alexa-enabled smart speakers record what they say.
This negative publicity impacts the sales of smart speakers. Some people may decide not to buy them anymore because they are worried about privacy issues.
Also, some people might be concerned about hackers accessing their personal information. These are a few reasons the sale of Amazon Alexa-enabled speakers is declining.

Frequently Asked Questions About Amazon Alexa
What is the difference between Amazon Alexa and Amazon Echo?
Amazon Echo and Amazon Alexa are different but come from the same company. Both are Alexa-enabled devices but serve different purposes.
Amazon Echo is a smart speaker with a built-in voice assistant. It can perform tasks like turning lights on and off or playing music.
On the other hand, Amazon Alexa is the voice assistant that powers Amazon Echo. You can speak to Alexa through several devices including the Echo, Fire TV, and Fire Tablet.
In other words, Amazon Alexa is not a product but an AI service. Amazon Echo is the physical device you use to communicate or interact with Alexa.
(FUTURE HOUSE STORE)
How do you set up and use Amazon Alexa on your personal computer?
To set up and use Amazon Alexa on your computer, download the Amazon Alexa app from the Microsoft Store. The app should open automatically when downloaded. If it doesn't, search for "Amazon Alexa" in the Microsoft Store and install it.
Open the Amazon Alexa app by clicking on its icon in your taskbar or Start menu. You can also access it by searching for "Amazon Alexa" in your Windows search bar. Sign in to the Amazon app using your Amazon account credentials.
You can also create an Amazon account if you don't have one. Once signed in, you'll see a welcome screen where you can choose your country or region.
You'll also see a list of skills available for use with your device. Set up your skill sets. This way, Alexa knows what she is supposed to do when you ask her questions or give her commands.
(AMAZON)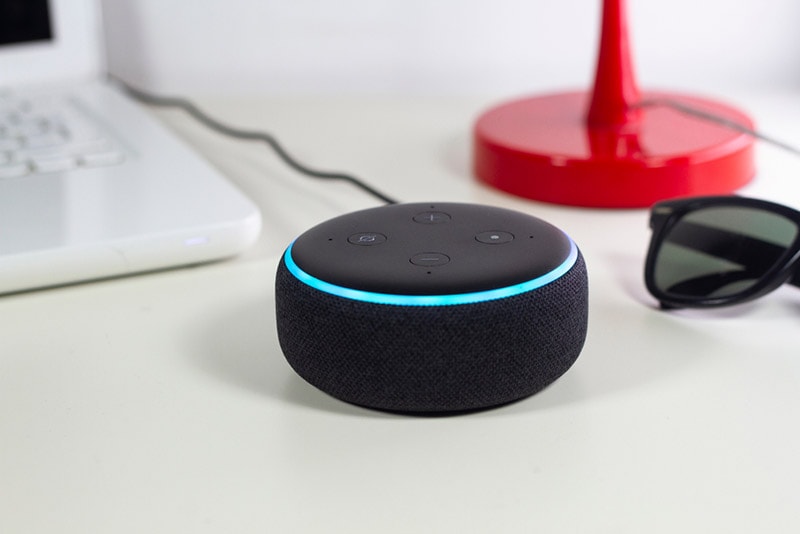 Does Amazon Alexa charge a monthly fee?
Amazon Alexa doesn't charge a monthly fee. It's free to use, but you must pay for the device. Besides, some other charges can apply.
If you want to use Alexa to listen to music or ask questions, you must pay for those services through Amazon Prime or Amazon Music Unlimited.
So, do you want access to the full range of capabilities and features? If yes, you'll need an Echo device or other compatible device that supports Amazon Alexa. Several of these devices are available on Amazon Prime Day at discounted prices.
(AMAZON)
What can Amazon Alexa do for you?
You can use Amazon Alexa to control your smart home devices such as lights, locks, thermostats, and many more. Also, you can ask Amazon Alexa to play music on demand or order an Uber ride in select cities.
Besides this, you can ask her questions about the news, weather, or traffic conditions. Amazon Alexa allows you to order products from Amazon if you are a Prime member.
Amazon has opened up its artificial intelligence. This way, third-party developers can create new "skills" to allow users to perform more tasks with this voice assistant.
(POCKET LINT)
Does Amazon Alexa use the internet even when it's idle?
Yes, Amazon Alexa will still use the internet even when it's idle or not being used. It will still be connected to the internet. This way, it can respond fast when you need it. But this doesn't mean that Amazon Alexa uses up all your bandwidth. It only uses as much bandwidth as necessary for each task.
Amazon has put in place several restrictions to keep the device from using too much bandwidth. For example, if there is no activity on your account for several hours, Amazon Alexa will stop using idle mode until there is activity again.
(ALL CONNECT)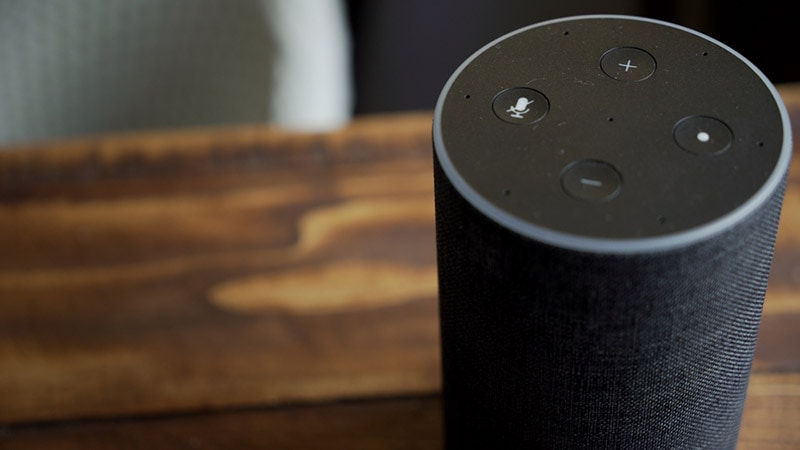 What Amazon Alexa command uses the most bandwidth?
The Amazon Alexa command "Play music" is the most bandwidth-consuming of all the Alexa commands. It's because the command involves two-way communication between your Echo device and Amazon servers.
The first time you use it, your Echo device downloads a list of songs from Amazon servers. Then, it stores them locally on your device. When you want to play a song, it sends a request to Amazon servers. It then streams the song from its cloud storage to your device.
You can play music through Amazon Music Unlimited and Pandora, among others. The two are the most common.
(GOOD HOME AUTOMATION)
Advantages and Disadvantages of Using Amazon Alexa
Using Amazon Alexa has its benefits and drawbacks. It is easy to operate by just using voice. That means you don't have to go through the hassle of typing a text- it simplifies your life and makes it comfortable.
Amazon Alexa also facilitates searching for products online. You can organize your shopping lists however you want. Another benefit is that you can listen to non-stop music courtesy of Amazon Alexa. It has many other add-on features that simplify everything you do in your home.
On the other hand, there are several drawbacks to Amazon Alexa. Sometimes, you may not be audible enough. So, if Amazon Alexa doesn't have the right information, it replaces it with something else, leaving you frustrated. When communicating with an Amazon Alexa-enabled device, ensure you're away from noisy environments.
Sometimes, it can also respond slowly or even lose connection with your devices if you have a poor internet connection. The problem may escalate if many devices are using one Wi-Fi network in your home.
(MY AYAN)

Conclusion
The future of voice assistants is bright with different companies competing to make the best product possible. Amazon has a long history of innovation and accomplishment. They feel right at home in this ever-evolving space of voice assistants.
Amazon Alexa is fast becoming one of the most popular—and helpful—voice assistants on the market today. Amazon wants Alexa to be your go‑to home assistant for various tasks. That's why the list of skills continues to grow. Amazon Alexa has plenty of room to grow, and it's an excellent choice for many customers.
---
Featured Image Credit: finnhart, Pixabay