10 Cool Basement Game Room Ideas (With Pictures)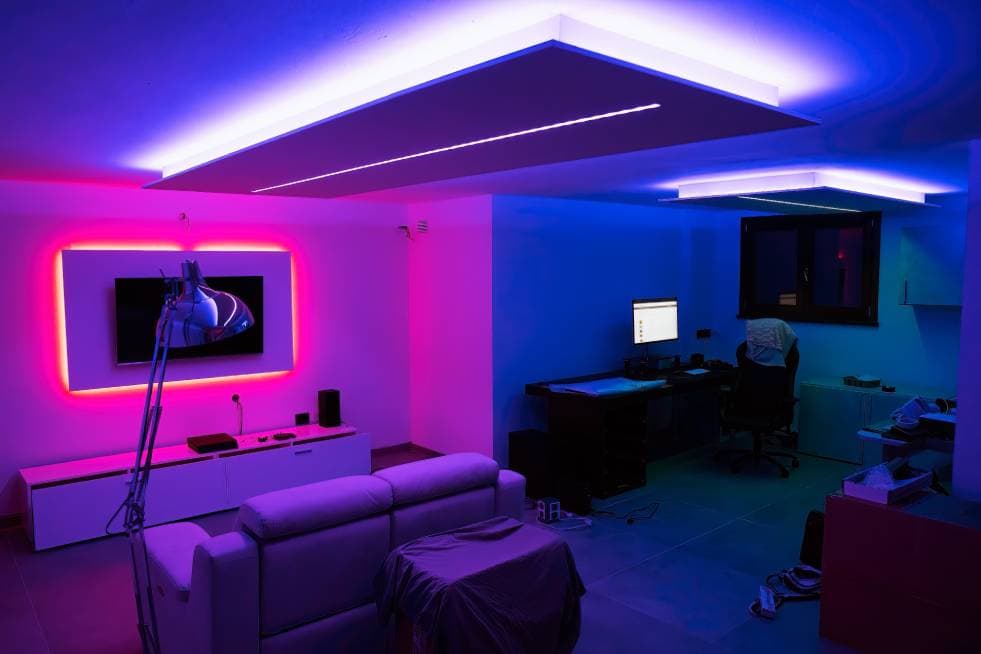 For many people, the basement usually ends up becoming a neglected area used for storage. But what if we told you it could be so much more—like a bona fide game room? From nostalgia-inducing arcades to pro poker tables, your basement can be a haven of leisure and entertainment.
But enough small talk. Let's get down to some serious playtime planning. Even if you've already got an active game room in your basement, these 10 ideas will ensure it's the coolest one on your block.

The 10 Cool Basement Game Room Ideas
1.

Get Digital With a Gaming Zone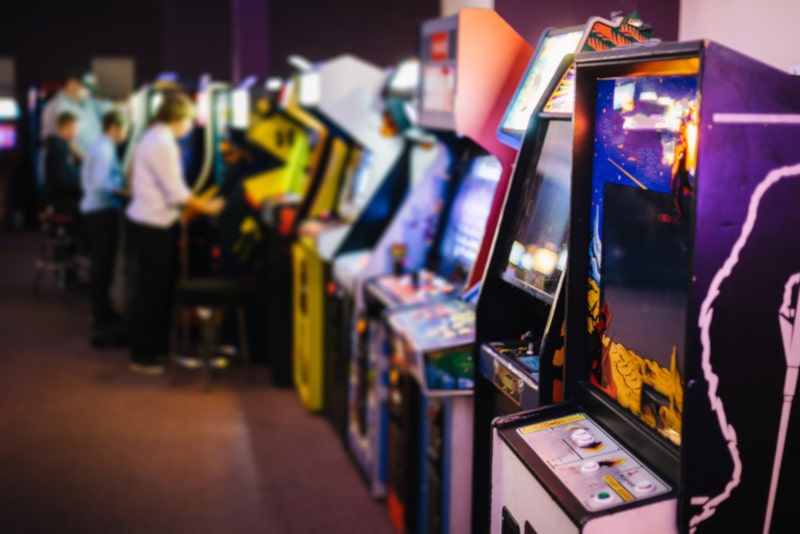 Welcome to the 21st century, where virtual escapades can be just as thrilling as real-world adventures. A gaming zone is an excellent way to connect with friends. You don't need a sprawling basement for this. A simple corner equipped with a flat-screen TV, a gaming console, and a cozy couch can offer an unmatched entertainment oasis.
But why limit yourself to the latest PS5 or Xbox games? For an added touch of nostalgia, you can introduce a retro gaming station equipped with classics like Pac-Man, Street Fighter, or even the original Mario Brothers.
Whether you're a solo gamer or looking to host multiplayer mayhem, the gaming zone offers something for everyone, from nostalgia enthusiasts to future eSports champions.
---
2.

Make Your Game Room Official With a Poker Table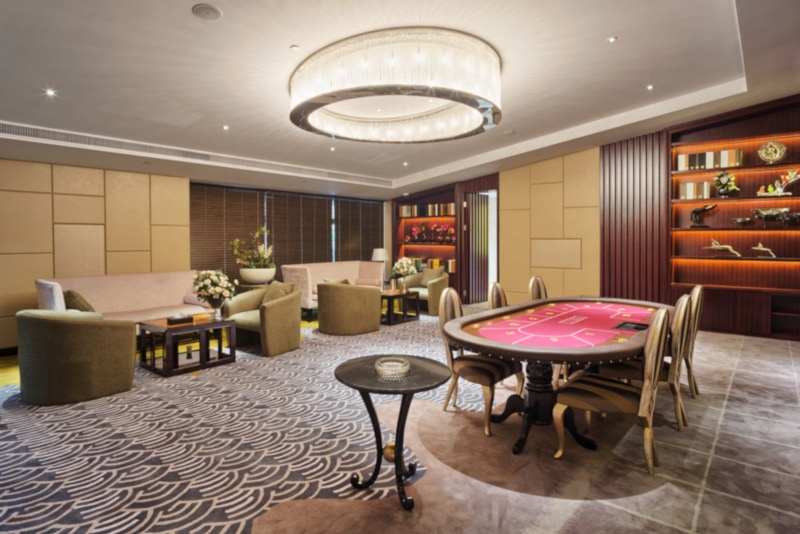 One of the best and most effective ways to make a game room "official" is to add a poker table. From board games to a competitive round of Go Fish, the poker table has you covered. Choosing a quality poker table also gives you the flexibility to tailor its appearance.
Some tables come with interchangeable tops or built-in cup holders for that extra touch of luxury. And if you're keen to maintain the gaming vibe even when you're not playing, you can always invest in matching chairs that are both functional and comfortable.
---
3.

Target Practice With a Dart Board
Darts are a great way to bring people together, and believe it or not, it's a game that can even enhance your mental arithmetic. By mounting a dartboard on a wood plank backdrop, you're doing two things: One, you're saving your wall from looking like a pin cushion, and two, you're adding a rustic or even industrial chic touch to your game room.
If you're serious about your darting, consider adding ambient lighting or even floor markings to simulate a competitive atmosphere. Who knows? Your basement could be the breeding ground for the next world dart champion. In the meantime, you could start your own basement league with custom scorecards and player stats.
---
4.

Multi-Functional Coffee Table
When space is a premium, functionality is your best friend. Enter the multi-functional coffee table. This isn't just a surface to plop your feet on or a stage for your coffee mugs. It's a shape-shifting marvel that transforms into a game table at your whim.
Just imagine the possibilities: Friday can be "family Monopoly night," while Saturday is reserved for intense card games with friends. When the board pieces are cleared and the cards are stowed, it slides back into its coffee table persona, unassuming and practical.
But don't just settle for any table. Look for models that come with built-in storage—perfect for keeping your board games, cards, and puzzle pieces in one convenient spot. Not only does this save you from hunting down lost game pieces, but it also keeps your game gear dust-free and ready for action.
---
5.

The Ping Pong Corner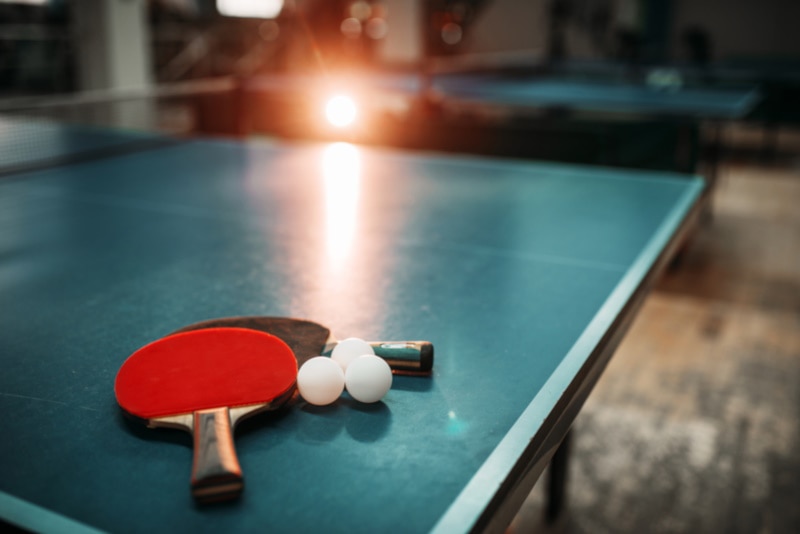 Ping pong or table tennis—whatever you call it, we can all agree it's a bundle of joy served at high velocity. It's the sort of game that's easy to start but challenging to master, making it an all-inclusive fun package. Setting up a ping pong table is a straightforward process and usually a one-person job.
The result? A space that instantly draws people in. But here's a pro tip: consider investing in a table with wheels or one that folds in half for storage. This way, when the ping pong championships are over, you can easily wheel it to a corner or fold it up, freeing up space for other activities.
Add some side shelves for your paddles and balls, maybe even a mini scoreboard for those who take their table tennis duels seriously. If your basement game room feels like it's lacking something, this could be the piece of the puzzle that ties it all together.
---
6.

Ready for Some Foosball Frenzy?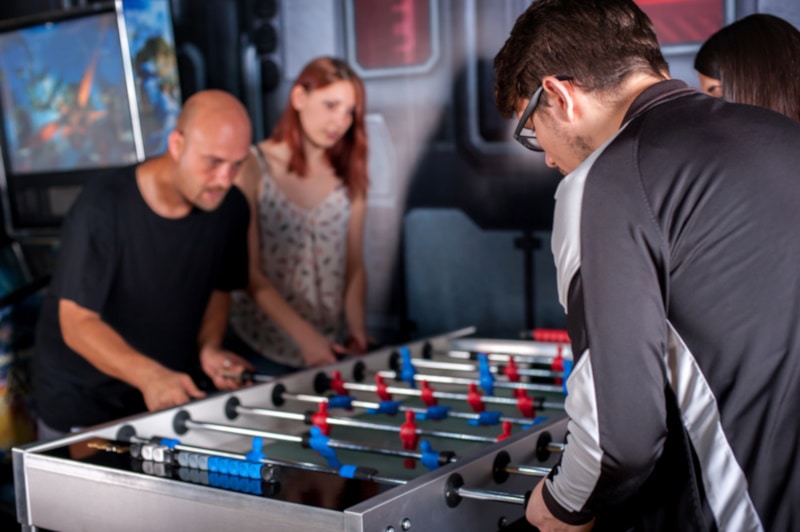 Foosball tables are compact enough to fit into most basements, yet they pack in loads of fast-paced fun. The game may look simple, but the fast flicks and strategic spins can get quite addictive, offering as much heart-pounding excitement as any other game in the room.
You can pick from a plethora of styles and designs, from vintage wood to contemporary metal and glass. If you've got kids—or adults who act like kids—you can also find tables with built-in safety features to prevent any game-induced mishaps.
Plus, a foosball table can serve as a social centerpiece, providing a venue for spirited doubles matches. Bottom line, it's a must-have for any basement aiming to be the pinnacle of indoor entertainment.
---
7.

Billiards Bonanza With a Pool Table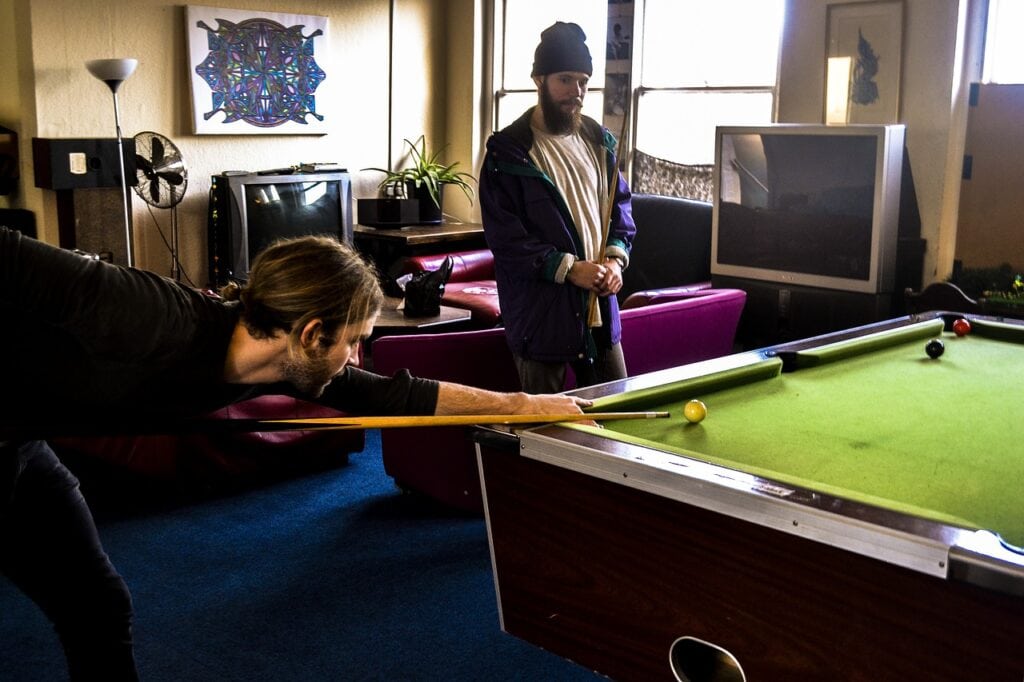 When you bring a pool table into your basement, you're not just installing a game; you're adding a piece of culture. Before you make that all-important purchase, grab your measuring tape. You'll need to account not just for the table itself but for the extra room you'll need to maneuver those cues without dinging the walls or impaling a bystander.
When it comes to styles, the options are diverse: think vintage green felt and ornate woodwork or sleek modern designs with LED lighting. One more thing to ponder is the table's surface material; slate surfaces are generally better for serious play, but MDF (medium-density fiberboard) can be a more affordable and still satisfactory option for casual games.
And if you want to ratchet up the professionalism, invest in a hanging overhead light and maybe even a chalkboard for scorekeeping. Even if you're not a pool enthusiast, if you want the ultimate basement game, you're going to need a pool table.
---
8.

Install a Basketball Hoop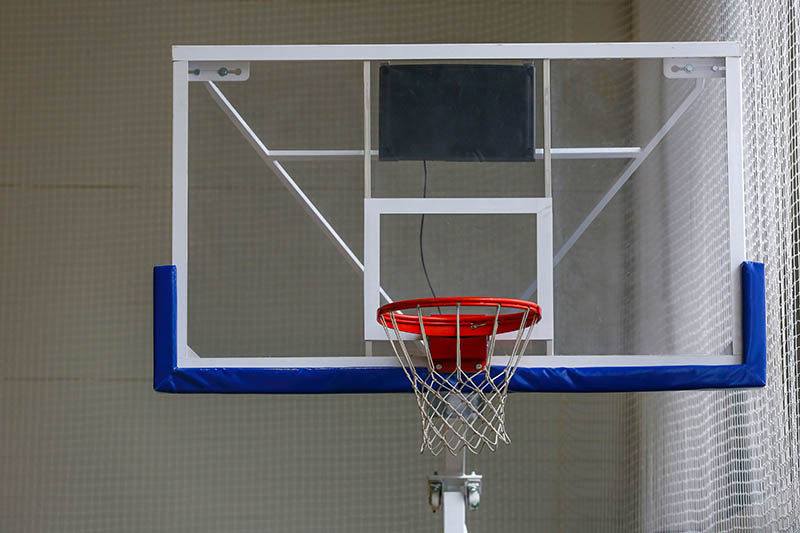 If you've got the space—and the ceiling height—why not invest in a basketball playroom? Besides encouraging a healthy lifestyle full of dunks and dribbles, you'll also establish your place as the neighborhood hub for all things sports.
You don't have to go full-court if you are limited with space. There are plenty of optional ways to go for a b-ball in the basement. But either way you go, don't forget the lighting. Natural light is great, but for those nighttime free-throw practices, you'll need adequate artificial lighting.
From simple setups with a single hoop to full-on half-courts complete with boundary lines and bleachers, your basketball playroom can be as basic or as extravagant as you wish. Just remember, the aim is to have fun. If you have to go with a smaller setup, don't hesitate to do so.
---
9.

Basement Movie Theater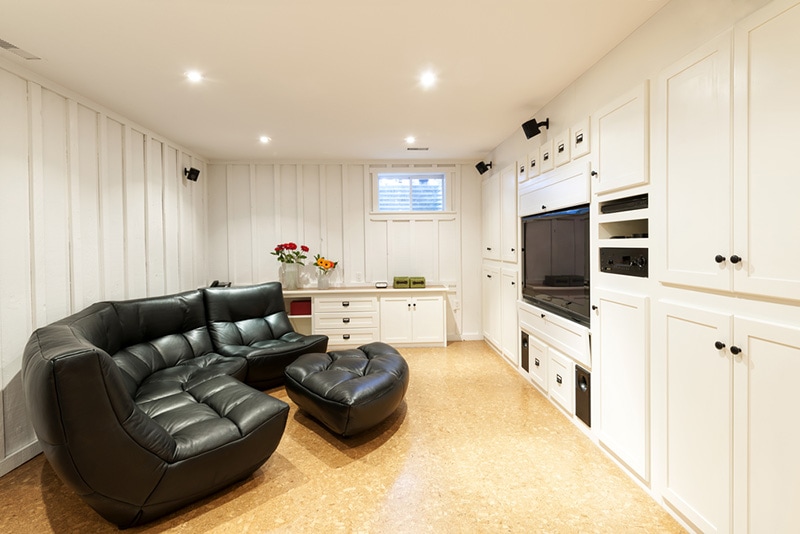 Who needs to go out when you can bring the cinema experience straight to your basement? Sometimes, the best game is no game at all—just a gripping movie or an addictive TV series. Setting up a mini movie theater is surprisingly straightforward. A quality projector and a blank wall are your basic necessities.
For seating, think cozy recliners or even a loveseat if you're looking to accommodate couples' movie nights. Keep in mind that you're not limited to movies here. Take advantage of the big screen and play your favorite video games the way they were meant to be played!
For an even more authentic experience, consider installing dimmable lights and maybe even some wall sconces. They'll provide just enough illumination for those critical snack-refill missions without disrupting the cinematic ambiance.
---
10.

Music and Karaoke Station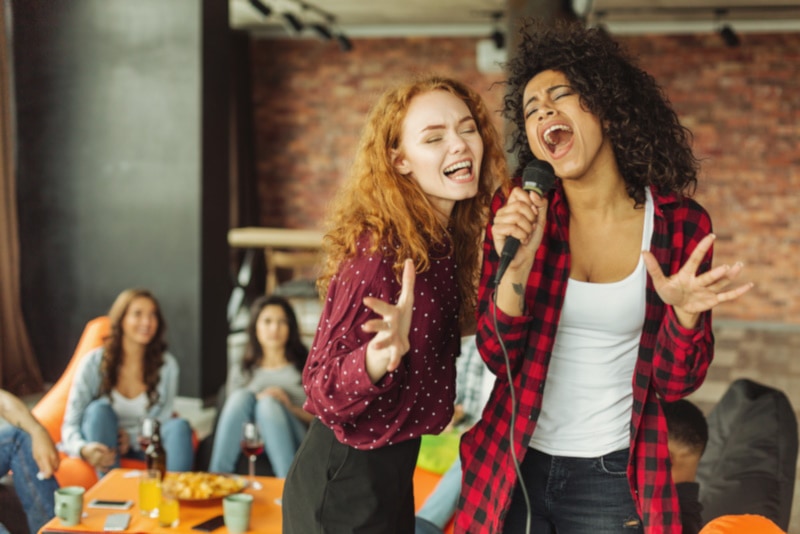 A karaoke machine is a nice touch that injects tons of fun and laughs into any game room. Your setup doesn't need to rival a professional recording studio. A quality sound system, a couple of microphones, and maybe even a stage area is enough to make you feel like the next big thing in music.
As a clever touch, consider adding a small digital scoreboard where people can rate performances if they wish. It lends an interactive element and some gentle competition to the mix.
And if you really want to up the ante, you can include some basic lighting effects to get that genuine concert vibe. Flashing LEDs or a disco ball can add that extra touch without making your basement feel like a full-blown nightclub.

Conclusion
Transforming your basement into a game room is less about big budgets and more about big ideas. Take stock of your space, consider your interests, and then get ready to create an entertainment zone that will make your home the place to be. From low-key board games to fast-paced sports, there's no shortage of ways to make your basement the epicenter of fun!
---
Featured Image Credit: agliardiPhotography, Shutterstock