8 Best Dovetail Jigs of 2023 – Top Picks & Reviews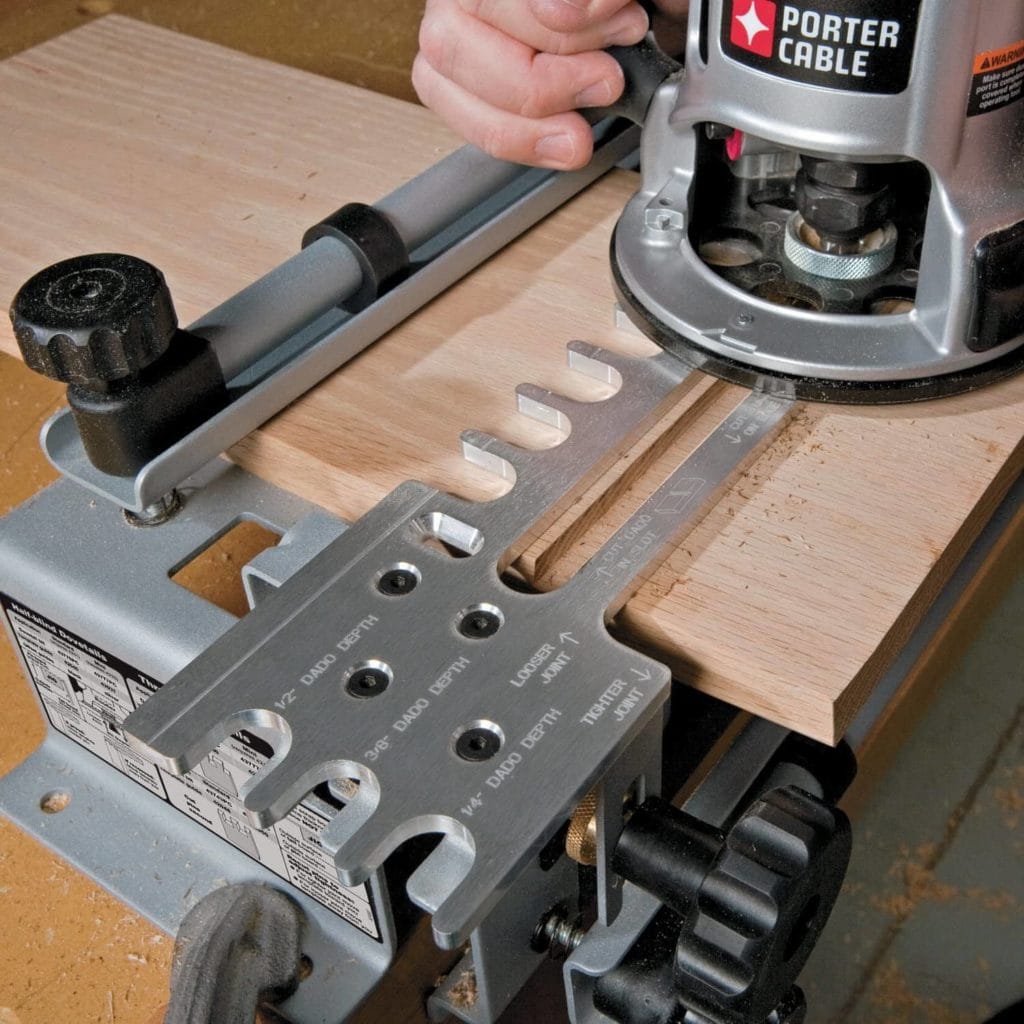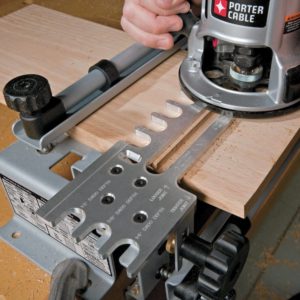 Dovetail joints are some of the most popular types of joints among woodworkers. They are incredibly strong and quite pleasing to the eye. While it is possible to make dovetail joints by hand, it is a task that requires an experienced craftsman, and it is an extremely time-consuming process.
This is where dovetail jigs come in. These devices hold timber in the right position allowing for easy cutting with a router. And you can use a template to make a joint with your desired shape. What's more, is that some jigs are so easy to use that even beginners can make perfect dovetail joints.
However, these tools are not built equal. Some can handle large workloads with extreme precision making them ideal for professional use. Others aren't as great and are more suited for DIY use. Moreover, different dovetail jig models differ significantly in quality and reliability.
To ensure that you get the right tool for your needs, you have to understand your needs first, then do your homework right. Fortunately, we have done the heavy lifting for you to bring you these reviews of the best dovetail jigs on the market today.
---
A Quick Comparison of Our Favorites in 2023
Rating
Image
Product
Details

Best Overall

PORTER-CABLE 4216 Dovetail Jig

Durable steel construction
Large enough to accommodate most workpieces
3-year warranty
CHECK PRICE

Best Value

General Tools 861 Portable Aluminum Dovetail Jig

Self-aligning to enhance accuracy and precision
Portable
Easy to use
CHECK PRICE

Premium Choice

Leigh D4R Pro Dovetail Jig

High precision
Ideal for professional use
90-day money-back guarantee and 5-year warranty
CHECK PRICE

PORTER-CABLE 4210 Dovetail Jig

Fast and accurate depth setting
Easy to set up and use
Durable
CHECK PRICE

Woodstock D2796 Dovetail Jig

Fast and accurate
Easy to use
Durable build
CHECK PRICE
The 8 Best Dovetail Jigs
1.

PORTER-CABLE 4216 Dovetail Jig – Best Overall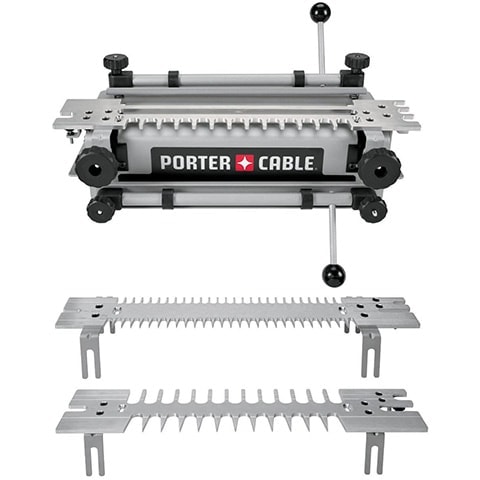 Porter-Cable has made a name for itself in the world of tools thanks to the stellar quality of their offerings. The Porter-Cable 4216 is a good example of why the company is held in high regard. It is large, versatile, capable, and features an attractive price point.
One feature that enhances this jig's versatility is its 12-inch width. It is wide enough to accommodate the vast majority of pieces used in woodworking projects. Moreover, with the ability to handle stock thicknesses of up to 1⅛ inches, it enhances the scope of your projects tremendously.
The Porter-Cable 4216 is also an incredibly strong and durable jig. It comes with a heavy-duty vice with sandpaper-backed locking bars to ensure that your piece stays put once clamped in. This jig is made almost entirely out of machined steel, to allow for heavy-duty use.
To enhance its versatility and ease of use, this jig comes with three aluminum templates. Using these templates, you can make both standard and miniature sliding, half-blind, and through dovetail joints. Moreover, the 4216 also features four routers with varying depths to allow you to gauge cut depths easily.
This dovetail jig comes pre-assembled, meaning the only thing you need to do to get started is to bolt it to your workbench. It also comes with a detailed manual with clear instructions on how to use this jig to make various joints.
While the Porter-Cable 4216 might not have the extreme precision of some high-end jigs, it can achieve outstanding levels of accuracy with some fine-tuning. But, even as is, it is sufficiently precise for most projects.
You will also love the fact that this unit comes with a 3-year warranty. Thanks to its quality construction, versatility, and great price point, it is no wonder that we consider the Porter-Cable 4216 to be the best dovetail jig out there.
Pros
Variety of features to enhance versatility and ease of use
Large enough to accommodate most workpieces
Durable steel construction
Modest price point
3-year warranty
Cons
Not as precise as higher-end jigs
---
2.

General Tools Portable Aluminum Dovetail Jig – Best Value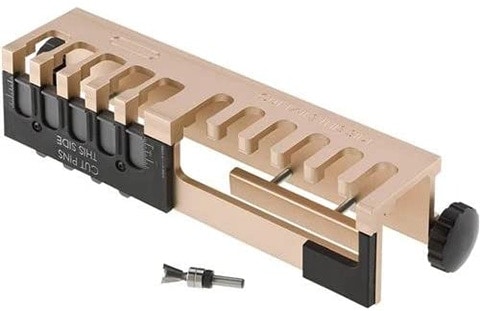 You do not have to settle for low quality simply because you are on a budget. The General Tools 861 is a dovetail jig to consider when you are not looking to spend too much on this tool. It features a durable construction while being able to tackle most projects with ease.
Weighing in at 29.4 pounds, the 861 is a lightweight jig that you can carry from place to place without hassle. And with its all-aluminum construction, this is one hardy jig that can take a beating without wincing. In short, you can be sure of its reliability.
What's more, the General Tools 861 dovetail jig saves your budget further, as it comes with a ½-inch dovetail router bit that you can use with both a hand table and a table router. This means that you do not have to incur further expenses buying extra tools.
You will also appreciate the 861's self-aligning design that ensures that both ends align perfectly. This enhances your accuracy tremendously while saving you time and effort. It also features control knobs to allow you to fine-tune the jig's accuracy further.
However, due to its limited size and features, this jig might not fulfill the needs of professional or commercial woodworking. However, for the DIYer or hobbyist, the General Tools 861 is one of the best dovetail jigs for the money.
Pros
Great value for money
High-quality construction
Self-aligning to enhance accuracy and precision
Portable
Easy to use
Cons
Not ideal for professional use
---
3.

Leigh D4R Pro Dovetail Jig – Premium Choice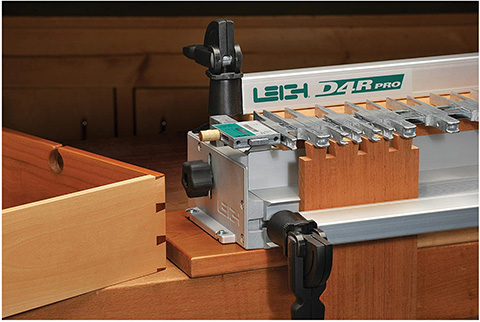 If you are interested in the best dovetail jig that money can buy, look no further than the D4R pro by Leigh. Featuring a premium construction, the Leigh D4R Pro is arguably the most versatile, as well as most well-rounded dovetail jig on the market today.
It is also among the largest. With the ability to take on stocks with widths of up to 24 inches and thicknesses of 1¼ inches, this jig allows you to take on large furniture projects without worrying about your stock sizes being too large to handle.
Despite being a beast of a jig, you will marvel at the D4R Pro's ease of use. For example, it features cam-action clamps that allow you to apply just the right amount of pressure on your workpieces. In addition to being easy to adjust, these clamps can be set to a consistent tension, thus ensuring the uniformity of your cuts.
This jig comes with a load of accessories to allow you to make numerous types of dovetail joints. For example, it has three carbide tips that allow you to make double-blind, half-blind, and through dovetails. What's more, to switch between the different styles, all you need to do is flip your finger over the assembly to choose your preferred router tip.  Don't worry; the D4R Pro comes with both an instruction manual and instructional DVD.
Reliability should not be an issue, thanks to its sturdy build.
Given its premium build, features, and capabilities, this is one expensive dovetail jig, which is why it could not make top pick. This tool is more suited for professionals working with large workpieces that require a high degree of precision. It comes with a 5-year warranty, as well as a 90-day money-back guarantee period, within which you can return the jig if it does not suit your needs.
Pros
Accommodates 24-inch widths and 1-1/4-inch thicknesses
Premium design and construction
High precision
90-day money-back guarantee and 5-year warranty
Ideal for professional use
---
4.

PORTER-CABLE 4210 Dovetail Jig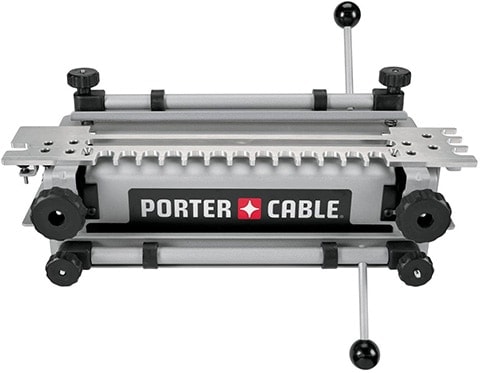 If you are cutting half-blind and sliding joints constantly, you might want to consider the 4210 dovetail jig by Porter-Cable. It features a quality build, is great at making those types of joints, and is relatively inexpensive.
This unit comes with template alignment aids to facilitate ease of use, making it a good choice for beginner woodworkers. Moreover, thanks to its router bit depth gauges, depth setting should be a process you flow through seamlessly, thus ensuring effortless accuracy. What's more, it can handle stock that is up to 12 inches wide and 1⅛ inches thick.
Thanks to its aluminum construction, the Porter-Cable 4210 is one durable dovetail jig that assures your reliability. It also comes with an easy-to-follow instructional manual.
The Porter-Cable 4210 might not be the versatile beast that the 4216 is, but that does not mean it cannot meet the needs of most woodworkers.
Pros
Good at making sliding and half-blind joints
Fast and accurate depth setting
Easy to set up and use
Durable
Cons
Not the most versatile dovetail jig
---
5.

Woodstock D2796 Dovetail Jig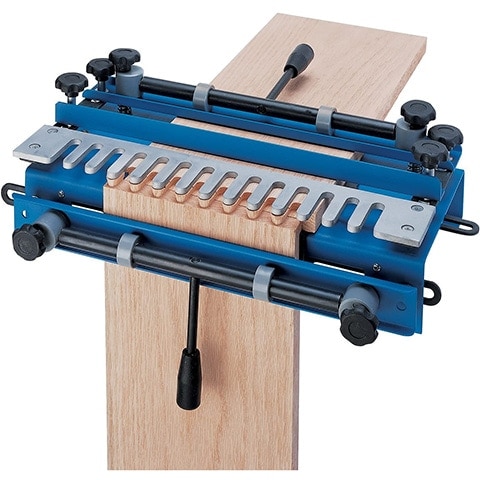 The D2796 is an incredibly fast and accurate dovetail jig. It comes with a cam-action clamp mechanism that can hold two boards in place, allowing you to cut both in a single router pass. Moreover, it features both horizontal and vertical cam action clamps to ensure that your pieces stay in place.
Instead of traditional wing nuts, the Woodstock D2796 features modifiable knobs to allow you better handling and ease of use. Additionally, setting up this unit for use is quite easy, as everything mounts to a benchtop without any hassle.
This jig is especially good at making ½-inch half-blind joints and can handle stock sizes of up to 12 inches in width and 1¼ inches in thickness.
Thanks to its heavy-duty steel build, the Woodstock D2796 is a ridiculously durable jig. However, it is quite heavy, as well.
Pros
Fast and accurate
Easy to use
Durable build
---
6.

Keller Dovetail System Dovetail Jig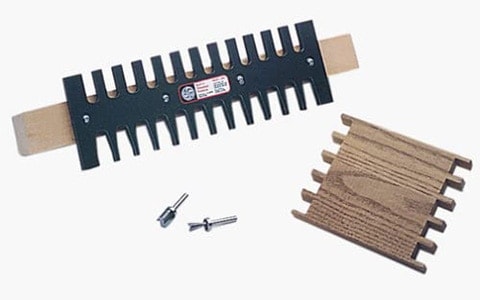 This unit by Keller is one of the most affordable but quality options on the market today. This jig features a simple design consisting of a router with an outer frame, meaning that you will have to invest in clamps for securing it to the bench.
This simple design, however, does have some benefits. For example, it does not limit you to a particular width, as you can simply move the jig along the wood's length. Moreover, thanks to having so few parts, this unit is less susceptible to warping or breaking. To add to that durability, the comb features a laminate construction.
The Keller is not all skeleton, as it comes with two templates. These allow you to make half-blind and through dovetails. You will also get bits for your templates, as well as router attachments.
Most folks also appreciate the detailed instructional manual that comes with this unit, especially given its unique design.
Nonetheless, this simple design comes with limitations. For starters, you have to customize your own blocks for holding the jig in place. It is also not capable of high levels of precision or accuracy because it lacks a stable base. As a result, this jig is not ideal for professional or high-throughput shops. But it is a great choice for beginners.
Pros
Simple design that allows you unlimited cutting width
Durable
Easy to use
Affordable
Cons
Requires a bit of DIY work to secure it
Lack of a sturdy base compromises its accuracy and precision
---
7.

Rockler Complete Dovetail Jig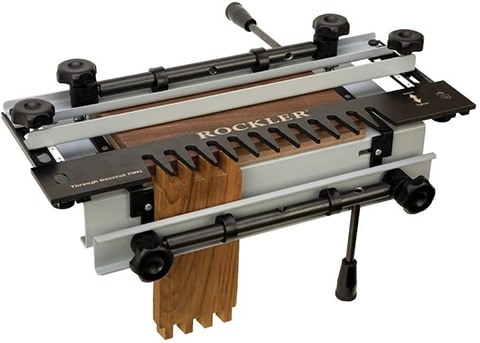 This unit by Rockler is another jig worth considering if you are on a limited budget. It can handle stocks with widths of up to 11 inches and thicknesses of up to ¾ inches and is ideal for DIYers or small shops
A unique feature of this jig is its dust collection system. It consists of a vacuum that attaches to the base of your template to suck up the dust generated by the router, thus reducing the amount of cleaning up you have to do. Most dovetail jigs do not come with this feature.
Unfortunately, this unit has problems with precision. Moreover, making double-blind dovetails can be a problem. The instructions are not that straightforward either.
Pros
Affordable
Unique dust collection system
Cons
Design issues limiting precision
Poor instruction manual
---
8.

Leigh Super 12 in Dovetail Jig
The Leigh Super 12 is a great dovetail jig. It is easy to use and can make most types of dovetail joints. It accepts widths of up to 12 inches and has three router bit options to allow you to make different kinds of cuts.
While featuring a superior design, we feel that its price tag is a tad bit too high for such a small unit. It also has a significantly steep learning curve.
Cons
Expensive
Takes some time before you can learn how to use it properly
---
Buyer's Guide: Choosing the Best Dovetail Jigs
You want a dovetail jig that is not only able to meet the requirements of your project, but also one that is reliable. This means that choosing the ideal jig requires some thought. The following are some of the factors to consider before buying one.
Capacity
This refers to the width and thickness of the material that the jig can handle. For standard cabinetry and furniture, a jig that can accommodate up to 12-inch widths is sufficient. However, if you are looking to make larger furniture or cabinetry, it is best to look for jigs with wide widths.
When it comes to thickness, most jigs are capable of handling thickness levels of between ¼ and ¾ inches. However, it is better to have a unit that can handle at least up to 1⅛ inches to allow you to work on a wide variety of projects.
Quality of Construction
Most of the work done using a dovetail jig involves putting the tool through significant amounts of pressure, as well as beatings from the router. With constant use, the resulting wear and tear can compromise a jig's accuracy and precision, thus affecting the overall quality of your work.
For ultimate durability, look for a jig that is constructed from tough materials such as steel.
Accessories
Ensure that a jig comes with all that you need to get started. This includes accessories such as templates of varying widths and dovetail router bits.
Ease of Use
When it comes to ease of use, fixed dovetail jigs are the easiest to set up and use. However, variable jigs allow you to make better-looking cuts.
Cost
While most low-priced products cannot be relied on to make quality cuts, it is never an indicator of quality or reliability. But if its priced too low, it probably isn't good enough.
Warranty
Since most jigs cost a pretty penny, ensure that the manufacturer has your back in case something happens. Therefore, prioritize jigs that come with a warranty for peace of mind. Make sure that you read the terms and conditions carefully, as some manufacturers sneak in certain clauses in there to prevent you from claiming your warranty.
More buying guides like this:

Conclusion
Dovetail jigs allow you to hold a wood piece in place while providing you with a cutting template to allow you to make precise and repeatable cuts for your dovetail joints. Nonetheless, these tools can differ tremendously in size, capability, and quality of construction.
Therefore, ensure that you know what you expect of a dovetail jig before you go to purchase one. Our favorite jig is the Porter-Cable 4216. This unit is incredibly versatile, is easy to use, has a sturdy build, and comes at a great price.
If you are on a budget, consider the General Tools 861. While not as precise or versatile as the 4216, the 861 is a remarkably dependable jig that should meet the needs of most woodworkers comfortably.
But don't take our word for it; the proof of the pudding is in the eating.