8 Best Renters Insurance Providers in Pennsylvania [2023 Reviews]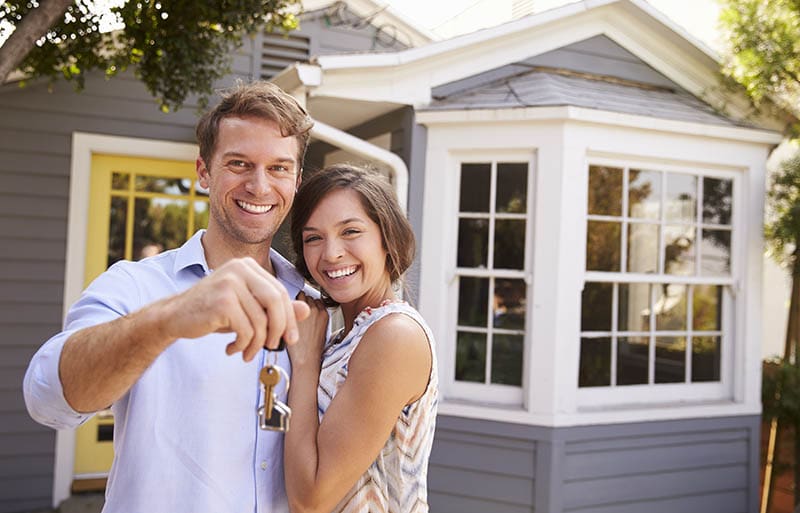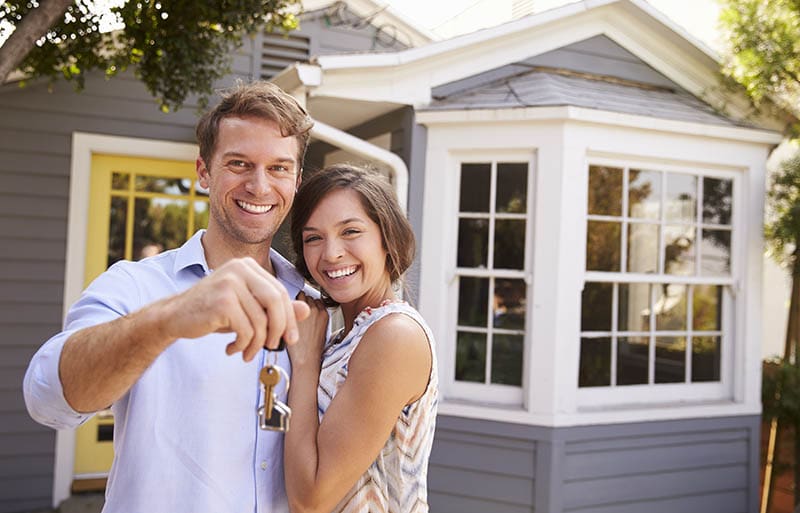 Renters insurance is a great way to protect your personal property from damage and theft. But with so many insurance companies available, it can be difficult to find the best one to suit your needs, especially if you aren't sure what you need. If you live in Pennsylvania, keep reading as we list several of the best insurance companies in the state for renters insurance. There's also a short buyer's guide that explains the top things to look for in an insurance policy.

A Glance at Our Top Picks (2023 Update)
Rating
Image
Product
Details

Best Overall

Lemonade

Easy and fast signup
Quick claims processing
Inexpensive
CHECK PRICE

Best Value

Progressive

You can get personal injury coverage
Several discounts available
Bundles with other insurance types
CHECK PRICE

Erie Insurance

Inexpensive
Local agent
Lock-in rates
CHECK PRICE

Toggle

Multi-policy discount
Other discounts
Customizable policies
CHECK PRICE

Nationwide

Works with people with poor credit
Inexpensive
Mini coverage options
CHECK PRICE
The 8 Best Renters Insurance Providers in Pennsylvania
1.

Lemonade — Best Overall
Lemonade is our pick as the best overall renters insurance in Pennsylvania. It's an affordable insurance plan that covers your property from fire, water, theft, and more, and you can sign up using a smartphone app, so it's fast and easy, with many people completing the process in as little as 90 seconds. Processing claims also occurs quickly, and you can set your coverage in multiple increments, up to $250,000, while remaining budget friendly.
The only downside to Lemonade is that many people prefer to talk to a real agent instead of doing everything online.
Pros
Easy and fast signup
Quick claims processing
Inexpensive
Cons
Hard to speak to a real agent
---
2.

Progressive — Best Value
Progressive is our pick as the best renters insurance for the money. It's extremely affordable, and you can bundle it with other types of insurance, like automobile insurance, to help reduce your premium. There are many other discounts available, including one for calling ahead to get a quote, paying the annual fee in full, and living in a gated community. You can also upgrade your plan to get better coverage, including personal injury coverage, and the mobile app is easy to use.
The downside to Progressive renters insurance is that like our top choice, many customers prefer talking to a live person than working on an app.
Pros
You can get personal injury coverage
Several discounts available
Bundles with other insurance types
Easy-to-use mobile app
Cons
Poor customer service rating
---
3.

Erie Insurance
Erie Insurance is an inexpensive renters insurance in Pennsylvania. It's also a great option for people who like to talk to a live representative, as you can sign up and make a claim with one of the many local agents. This insurance enables you to lock in your rates to help save costs, and many coverage options are available to suit any budget.
The downside to Erie Insurance is that for those who do like to use an online app, there isn't a good one for this brand.
Pros
Inexpensive
Local agent
Lock-in rates
Multiple coverage options
---
4.

Toggle
Toggle is a great renters insurance in Pennsylvania that enables you to combine the policy with other types of insurance, like car insurance and pet insurance, to help lower your rates. It also offers other discounts, like a loyalty discount that lowers rates each year that you remain claim free. Its plans are highly customizable, and you can contact the company through its website or by calling and speaking to a customer representative.
The main downside with Toggle is that based on its NAIC score, it has received many customer complaints.
Pros
Multi-policy discount
Other discounts
Customizable policies
Cons
Several customer complaints
---
5.

Nationwide
Nationwide is a good choice for renters insurance in Pennsylvania, especially for people with poor credit, since it's willing to work with them and offers many plans at a good price. Renters can also choose from a list of options, including extra coverage for new items or protection from unauthorized credit card transactions. Nationwide also offers discounts to renters with protective devices, like smoke detectors, fire alarms, and burglar systems.
The only downside with Nationwide was that many people had difficulty filing claims using the online app.
Pros
Works with people with poor credit
Inexpensive
Mini coverage options
Discounts for safety items
Cons
Can be hard to file a claim
---
6.

Amica Mutual
Amica is an older company providing renters insurance that you can trust. It strongly emphasizes customer service, and you can contact the company 24 hours a day. Many policy options are available, and it offers a discount for combining it with auto, home, life, or one of the many other types of insurance that it offers.
The only downside to Amica is that it uses dedicated instead of independent insurance agents. Independent agents can help you look at several companies to find something that suits you best, while dedicated agents will only help you consider Amica options.
Pros
Open 24/7
Good customer service
Many coverage options
Bundling discount
Cons
Doesn't use independent agents
---
7.

Auto-Owners
Despite the name, Auto-Owners insurance is a great place to obtain renters insurance. It offers multiple coverage options and several upgrades, such as protection against cyber-attacks and earthquakes. You can bundle it with many types of insurance, including auto and home, to help reduce rates and make payments easier, and the customer service is exceptional, with few complaints.
The downside to Auto-Owners is that you can't get an online quote, so you must contact the company directly, and it's also more expensive than many other options on this list.
Pros
Can bundle with many kinds of insurance
Few complaints
Multiple coverage options
Cons
No online quotes
Expensive
---
8.

State Farm
State Farm renters insurance offers customers no upper limit on property coverage, and you can even customize your plan to provide up to $1 million in liability. You can sign up and make claims using the free app or call and speak to a customer service representative to get help choosing or customizing your plan. There are multiple add-on options, including protection from cyber-attacks, earthquake protection, and even coverage for your business equipment.
The primary downside of State Farm renters insurance is that there is no online support besides a FAQ that you can check to find answers to your questions. Customer service representatives can also be hard to reach because they are only available during regular business hours.
Pros
No upper limit on property coverage
Excellent customer service
Multiple add-on options
Easy-to-use app
Cons
No online support
Limited phone support
Few discounts

Buyer's Guide: How to Pick the Best Renters Insurance Providers in Pennsylvania
What to Look For in Renters Insurance
Policy Coverage
Renters insurance policies can vary significantly from one plan to the next. However, most will have several things in common.
Basic
Basic renters insurance covers your home belongings, including furniture and clothing. It will also usually help you cover living expenses if you need to stay in another location while maintenance crews repair your home. Most coverage plans will help pay medical and even funeral expenses. Some insurance policies will even help protect you from unauthorized use of your credit cards.
Belongings
Loss of use
Personal liability
Medical expenses
Credit cards
Optional
Many insurance companies will offer additional protections that you might need. A valuable-plus option will help cover your high-value items, like jewelry and watches. Water-backup protection will help reduce your out-of-pocket expenses due to a drain or sewer backup. There is also theft protection, which can help cover your automobile or trailer, and earthquake protection, which is important in many areas of the country. Not all companies offer the same policy options, though, and fees can vary significantly, so it's important to read everything over carefully before signing up.
Extended valuables
Earthquake
Water backup
Theft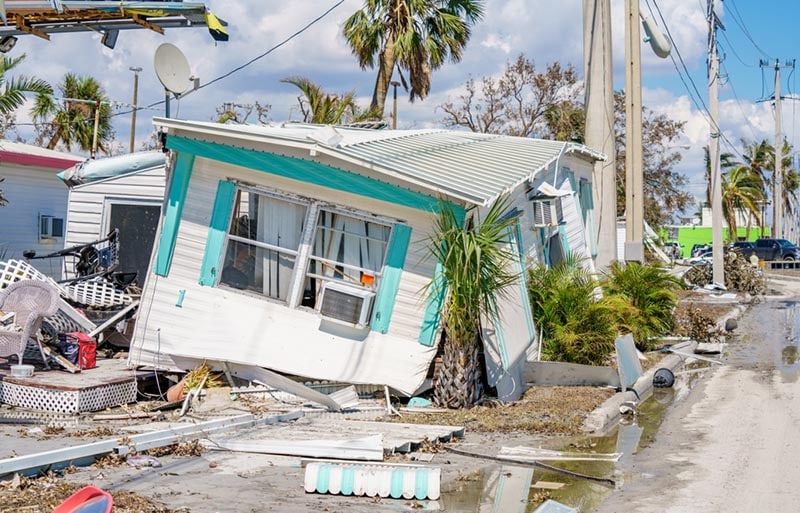 Customer Service & Reputation
When choosing a provider for renters insurance, check online reviews to learn as much as you can about the reputation of a company before you sign up for a long-term commitment. Also, consider how you prefer to communicate with your agent. Many insurance companies are switching to mobile apps that you download on your smartphone so it's easy and convenient to sign up, pay your premium, and make a claim. However, while these apps are better for most users, some prefer talking with a live customer service representative who can help them with their questions.
Claim Repayment
The time that it takes to receive a claim repayment can vary significantly from one company to the next, so read over the policy carefully before signing up. Several things can also slow down the process, like not making your claim quickly and not keeping your paperwork in order. The insurance company can take up to 40 days to accept a claim in many states, and it may need to send out investigators, which further delays the process. Not having the proper paperwork nor keeping a good inventory of your items can also make claim repayment take longer.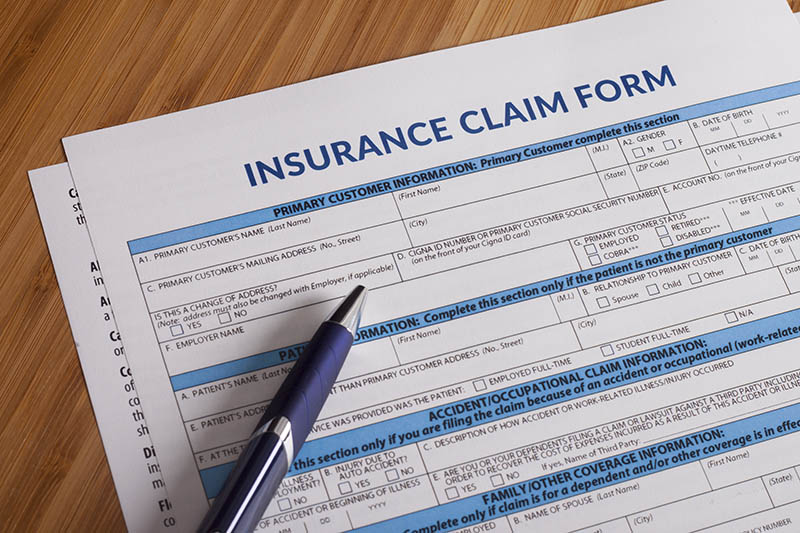 Price of Policy
The cost of your renters insurance plan can vary depending on the company that you choose and how much coverage you get for your items. That said, the average cost is about $29 per month or $347 annually for $300,000 in personal liability protection and $40,000 in personal property coverage with a $1,000 deductible. Some states, like Louisiana, have slightly higher rates, around $540 annually, while others, like Wyoming, can have rates as low as $183 per year for the same coverage.
Plan Customization
The amount of liability and property protection that you get will affect the cost of your plan, but many companies enable you to customize your coverage so you can stay within budget. For instance, the lowest plans usually start at about $22 per month, which will provide you with $20,000 protection for your property and $100,000 liability with a $500 deductible, while obtaining $60,000 in property protection and $3,000,000 liability with a $500 deductible will raise your price to around $40 per month. Raising or lowering your deductible can also affect your premium, with a higher deductible reducing costs.
| | | | |
| --- | --- | --- | --- |
| Property | Deductible | Liability | Avg. Monthly Cost |
| $20,000 | $500 | $100,000 | $22 |
| $20,000 | $1,000 | $100,000 | $20 |
| $20,000 | $500 | $300,000 | $23 |
| $60,000 | $500 | $100,000 | $38 |
| $60,000 | $1,000 | $300,000 | $34 |
| $60,000 | $500 | $100,000 | $40 |

FAQ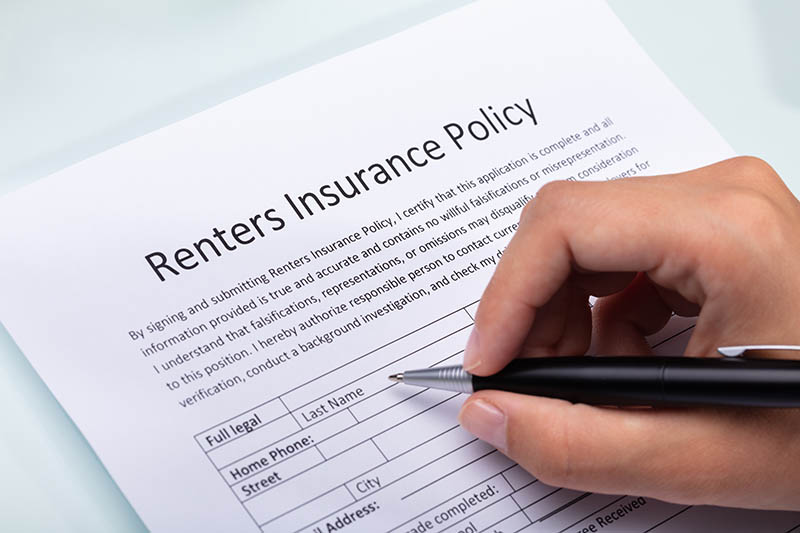 What Company Has the Cheapest Renters Insurance?
Rates can vary significantly based on the type and amount of coverage that you are looking to obtain. Some companies may also offer cheaper rates than others for certain upgrades, like earthquake protection. However, many choose Progressive (our pick for the best value) and Amica due to their low rates.
What Is the Minimum Amount of Renters Insurance That I Can Get?
If you are a college student or adult required to get renters insurance as part of the lease and are looking for the cheapest policy, you can usually get one that protects $12,000 in property with $100,000 in liability protection and a $500 deductible for about $100 per year. Choosing a high deductible can reduce your rates even more. However, State Farm and many other insurance companies state that the average person has about $35,000 in property, which the cheapest plans won't adequately cover.
How Much Renters Insurance Do I Need?
The best way to determine how much renters insurance you need is to take an accurate inventory of all your items and determine how much it would cost to replace them. If you are just getting started and don't have many items, you likely won't need an expensive policy. However, if you are married with children, you might have many things that would be expensive to replace if a fire occurs, so a more expensive policy will be a better choice.
What the Users Say
We searched the internet to find out what other people think about renters insurance, and here are a few of the things that people are saying:
Most people feel that renters insurance is a good value.
Most people like bundling their renters insurance with automobile insurance to save money.
Many people like using the free smartphone apps to sign up and make a claim, but a few people would rather talk with a live representative.
Some people complain about long wait times for claim processing.
A few customers complain that determining what policy to get can be difficult.
Which Renters Insurance Provider Is Best for You?
The renters insurance that is best for you will depend on your specific needs. Some providers are more budget-friendly, while others may have more add-ons that you might need, especially if you live in an earthquake– or flood-prone area. Another thing that can affect what provider you choose is how you communicate with them. With many companies turning to smartphone apps, speaking with a live customer representative is becoming more difficult. Read over the policy carefully, and ask as many questions as necessary until you feel comfortable with your decision.

Conclusion
When choosing renters insurance, we highly recommend our pick as the best overall. Lemonade renters insurance is budget friendly and has a great smartphone app that makes it easy to sign up and make claims, and you can do it at any time of the day or night. Claims processing is also quick, so you won't need to wait a long time for your money. Another great choice is Progressive, our choice for the best value. It's inexpensive, and you can customize the policy to ensure that you get what you need. Other options, like Amica and Nationwide, are also great.
See Also:
---
Featured Image Credit: Monkey Business Images, Shutterstock