Does Renters Insurance Cover Broken Windows? All You Need to Know!
Renters insurance policy covers personal belongings in case of fire, theft, and any other forms of disasters. This policy can also help you pay legal fees in case you are sued for injuring others. Under the liability segment of your renter's policy, there is a provision for fixing a broken window if the window belongs to a different person.
However, if you break your window, the renter's insurance will not cover repairs, even if it was negligent or intentional. The policy excludes damages caused by anyone included in the policy, regardless of the extent of the destruction or damage.
In this article, we will discuss the renter's insurance policy and the different damages it covers. We will also highlight specific situations that are not covered. Read on to learn more.

What Is Renters Insurance?
Also known as an H0-4 policy or tenants' insurance, as mentioned earlier, renters insurance protects personal belongings in case of fire, natural disasters, and theft. It may be similar to homeowners' insurance coverage, but it is designed for people who rent.1
According to the rate analysis by NerdWallet, on average, renters insurance can cost about $15, meaning it is much cheaper than homeowners insurance coverage. This cover essentially covers everything inside your home, not just the structure. This is perhaps why some landlords prefer their tenants to take up renters insurance before signing the lease.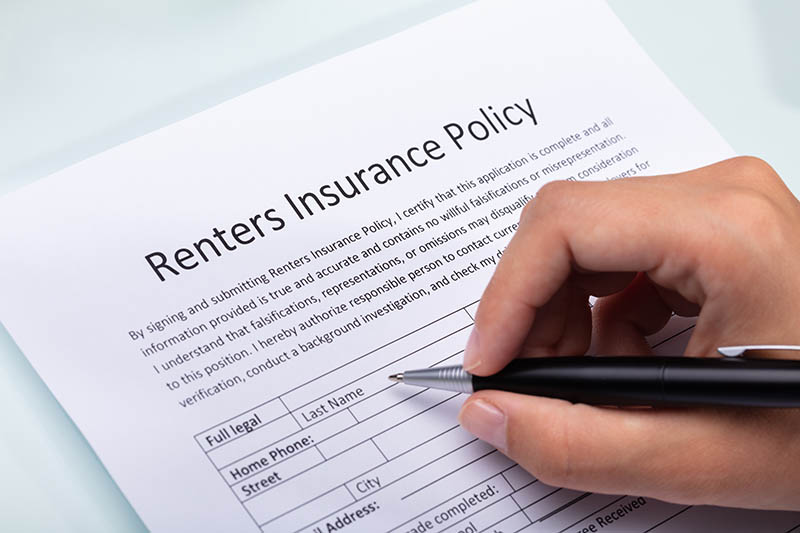 So, Does Renters Insurance Cover Broken Windows?
This insurance policy will not cover the costs to replace or repair a broken window in your property if the damage is caused by you or any other occupants in your home. However, if someone else who does not live on your premises, such as a next-door neighbor accidentally breaking your windows, the renter's insurance policy will pay for the damage. This is under the liability segment of the policy.
You can file a claim with your insurance company, which determines if your neighbor is liable for the damage. The neighbor's liability coverage will then pay for any damages to your property. Also, if your neighbor's insurance company ascertains that they are not liable for the damages, their renter's insurance will pay for litigation costs if you decide to fight the denial of coverage in court.
Usually, the liability coverage in a standard renters insurance policy costs about $100,000, which is more than enough compensation if the only damage is a broken window. For more details about liability coverage, you can contact an independent agent to learn more.
In addition, if someone doesn't own the property they reside in, the renter's insurance will not cover broken windows caused by natural disasters such as earthquakes and hurricanes.2 The policy also doesn't cover any of the 16 common perils. If a window is broken or damaged in the above-mentioned scenarios, the landlord's insurance policy can come in handy because it covers any sort of damage to someone's home.3
The other coverage you can add to your policy is personal property coverage. This policy helps to replace or repair personal belongings like furniture and clothes, provided the broken window was a result of a covered peril that damages your belongings.
For instance, if a tornado sends a tree flying into your window, which allows rain to get into the house and destroy your belongings, the renter's insurance will cover the costs of repairing or replacing damaged items.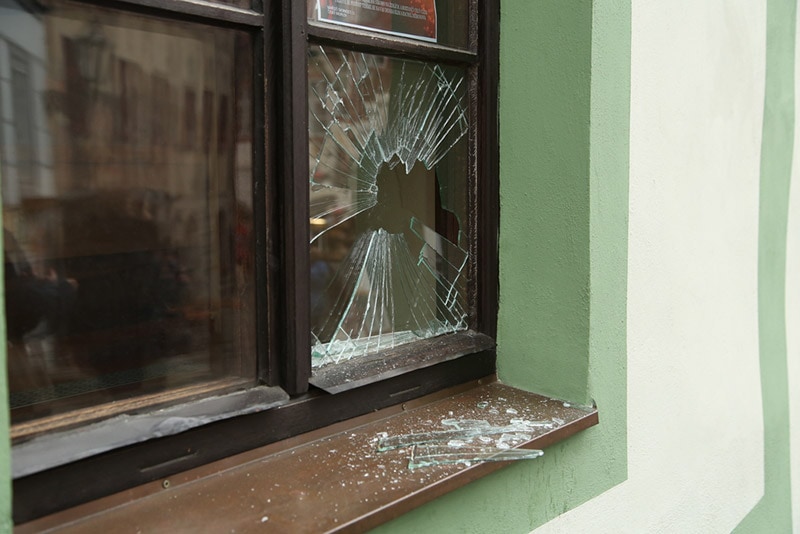 What Else Does Renters Insurance Cover?
Personal Property Coverage
Also known as personal belongings coverage, this policy is what most people think of on matters of renters insurance. Personal belongings can include anything from clothing, furniture, shoes, electronic devices, kitchen appliances, as well as hobby and sports equipment such as bicycles and musical equipment.
Some personal belongings can be excluded from this policy if their value is above a certain level. These include collectibles, artwork, and specialized hobby or computer equipment. As a policyholder, you have the option to add coverage for belongings that are above the standard coverage limits. These add-on policies are also known as floaters, riders, or additional personal belongings coverage.
When negotiating a new renters insurance coverage with your insurance company, you can choose between two different types of personal belongings coverage:
Actual cash value: The actual cash value policy coverage will compensate someone for the actual value of the items in used condition. The insurance premiums may be lower but if your items are destroyed or stolen, you will be compensated for worn beddings and clothing and even depreciated computer parts. Therefore, there is a high chance that your insurance settlement will not be enough to buy a new replacement.
Replacement cost coverage: On the other hand, the replacement costs policy has higher premiums, but one will be compensated for the money it takes to replace all your old belongings with new ones.
---
Renters Liability Coverage
Also known as personal liability coverage, this policy protects the policyholder in case he/she is sued for issues originating from living in a rental property. These include injuries from pets, accidental injuries, and even accidental damage to your neighbor's personal property.
This coverage can be augmented or increased with umbrella insurance coverage if needed.
---
Additional Living Expenses Coverage
This type of policy provides compensation if one of the covered disasters forces someone to be temporarily relocated from their rental premises. This will allow the policyholder to be reimbursed for additional lodging expenses, food, and any other expenses incurred when living in new accommodations.
The disasters covered include fire, smoke, explosions, vandalism, theft, lightning, and windstorms. According to the Insurance Information Institute, covered perils can also include water damage from plumbing or even intrusion from a neighbor's house. Floods from external water sources or the weather and earthquakes are excluded from this policy.
What Is Not Covered By Renters Insurance?
Valuable Items
The personal property coverage may cover all a renter's belonging to a certain limit, but there are some exclusions as well. If you happen to own very valuable items, it's best to confirm the limits of your renter's insurance policy. Usually, valuable items over a specific dollar amount are excluded.
You will need to prove ownership of the personal items using acquisition dates, photos, and receipts for their purchase. Your insurance company may also ask you to get your property appraised to find out its exact value and submit all the necessary paperwork related to the items.
Once both of you agree on additional coverage through a floater or rider policy, all your items will be covered up to a certain value if they are destroyed or stolen. You can also increase your total policy limits; however, some items will still be covered up to individual dollar limits.
---
Appliances or Fixtures That Came With the Rental House
Usually, these are considered the landlord's responsibility. Cars and other types of vehicles are not usually covered even if they are parked at the rental property when damaged or stolen.
Granted, personal items are covered if stolen from a car; however, when any part of the vehicle, like stereo systems, is stolen or damaged, they will not be covered if damaged or stolen while in the rental premises. These are usually covered by auto insurance policies.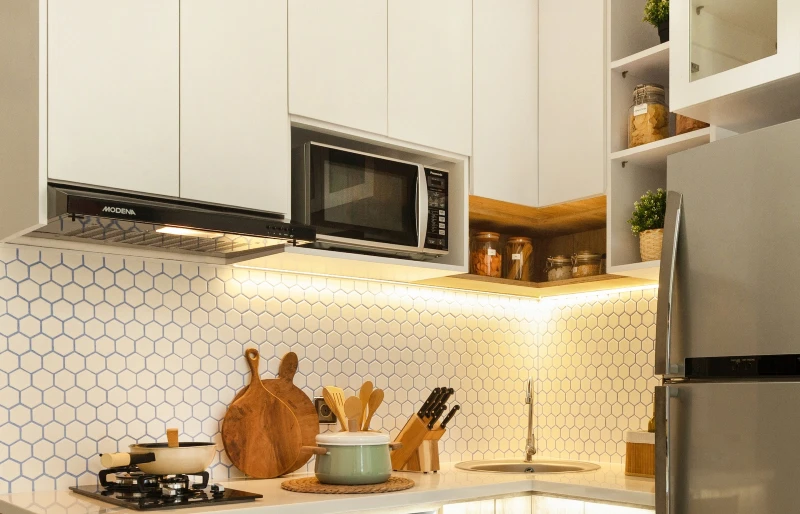 ---
Uncovered Disasters
A typical renter's policy does not cover some types of disasters. These include floods, earthquakes, and terrorist attacks. Flood and earthquake coverage may be offered by your insurance company or via the National Flood Insurance Program. The cost of purchasing these coverages will vary according to your locality.
---
Bedbugs and Mold
The other situation excluded in the renter's insurance coverage includes bed bugs and mold. Mold can be covered by the policy, but this will depend on the source of the mold in a property. If it is a new problem that is related to indoor water leaks, it may be covered.
However, if it's a well-known issue, is ongoing, and is related to flooding, it will not be covered under this insurance policy. Bedbugs and other pest varieties will be excluded if the issue is preventable by regular property maintenance.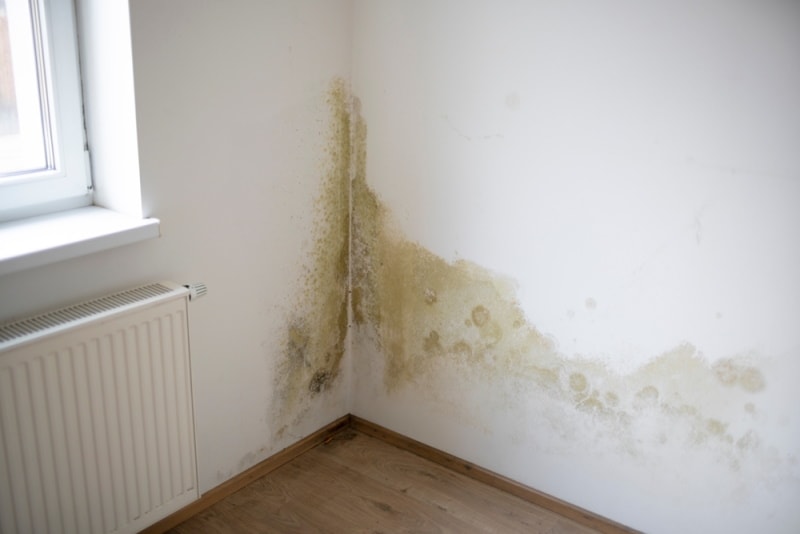 ---
Regular Moving Costs
These costs are not covered in a standard renters insurance policy because they are typically normal living expenses that are not a result of a disaster. The only exception is if the moving expenses are a result of a disaster. Then, they will be considered a part of the additional living expenses policy to compensate for temporary relocation.
Looking for home RENTERS insurance?

Lemonade offers some of the best insurance plans you can find on the market today!
Conclusion
Standard renters insurance policies do not cover the costs of repairing a broken window if you or any other members of your household damage or destroy the window in your rental house. Instead, this policy caters to the costs of replacing or repairing your window under personal liability coverage if you or family members destroy a third party's window.
We understand that this policy can be confusing to people, so it is best to read the fine print of the policy from your insurance company to find out the specifics and exclusions in the policy.
You might also like:
---
Featured Image Credit: Semiglass, Shutterstock