5 Best Snowblowers under $1000 – Reviews & Buyer's Guide 2023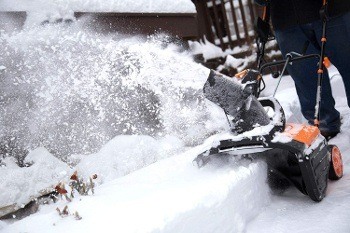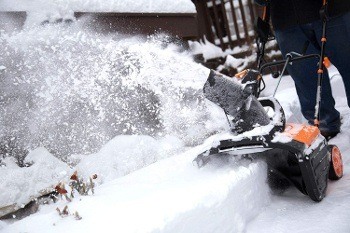 When you're on a budget it can difficult to get a good quality product that works well and lasts a long time. We often sacrifice quality when we pay a lower price, especially when it comes to tools. Those of you who live in cold countries or states will know how much of a struggle it is to clear snow from your driveway or lawn when it's thick or wet. Snowblowers make this clearing process a lot easier and sometimes even fun. They're convenient and easy to store which is great for anyone who doesn't have a lot of space to accommodate a huge power tool. There are also so many snowblowers that are under $1000 which are perfect for those who only need it for small jobs in the wintertime or hobbyists.
We've put together a list of the 5 best snow blowers under $1000 that are available on the market right now. Some of them appeal to certain people while others may work better for someone else. Included in this article is a buyer's guide. This will give you some details on how to buy a snowblower, including what to look out for when you're considering which model to choose. Everyone has different needs and it's essential you invest in a snowblower that is perfect for you and your family or business.
Our Favorite Blowers of 2023
Rating
Image
Product
Details

Top Pick

YARDMAX YB6270 24"

Affordable
Lightweight yet Powerful
Easy to Transport
CHECK PRICE

Briggs & Stratton 1696610

Powerful
Great Quality and Design
3 years warranty
CHECK PRICE

Husqvarna ST224 24"

Additional Features
Clears up to 12 Inches of Snow
Easy to Maneuver
CHECK PRICE

Best for the Money

WEN 5662

Affordable and Less Expensive
Powerful and Effective
CHECK PRICE

Jonsered 21" 179cc

Good Price
Sturdy
Strats right away
CHECK PRICE
The 5 Best Snowblowers under $1000
1.

YARDMAX YB6270 24″ Snowblower – Best Overall
Made of steel yet still lightweight and comfortable, the Yardmax YB6270 has a high-speed impeller ensuring there is minimal snow blowback when you're clearing any snow away. The impeller also provides maximum throwing distance of the snow, so you can get it off your driveway or front lawn and completely out of your life! It's easy to set up and if you use the instructions you shouldn't have any problems using it whenever you need too. Despite being on the larger side and having a steel structure, it's comfortable for the user to carry around, even if they need to do hours of work. The great performance of this Yardmax model will leave you stunned and want more, it can cut through the icy snow with ease. For the price you pay, it's of perfect quality. We wouldn't recommend it to those in the snow blowing profession as it's more suited to hobbyists and homeowners. Since this model is also gas-powered which means it has extra-long power, while this is seen as good (and it is!) this also means more regular maintenance too. The Yardmax YB6270 is reliable, durable, and equipped to handle even the harshest winters. It's definitely a model you won't regret buying.
Pros
Affordable
Lightweight yet Powerful
Easy to Transport
Durable
Perfect for Homeowners
---
2.

Briggs & Stratton 1696610 Snow Blower – The Runner-up
With the ability to clear deep snow in a matter of minutes, the Briggs & Stratton 1696610 model is a two-stage snow blower with a lot of power. It's set at a reasonable price considering its good quality and works well to get rid of the deep snow in a short time. Rather than getting out your shovel and ice salt, having a snowblower like this will change your life during the cold winter. This model is the perfect balance between power, price, and quality. This is why it's ideal for homeowners looking for a snowblower to use every now and then. It's a quiet machine but still gives you the same (if not, more) power than other brand models that are louder. It comes with a 3-year warranty which is ideal if you're planning on using it a lot and don't want to pay out for damage or repairs. There are still a few flaws with this model that users have picked up on as they're disappointing. One is that it lacks headlights so if you're blowing snow in the winter then you may have to fumble in the dark. It's also quite heavy for a snowblower so it may not be the most comfortable fit for users who want to use it for extended periods of time. Despite this, it is still a great investment and will be worth any money you spend!
Pros
Powerful
Extended Warranty (3 Years)
Quiet
Great Quality and Design
Cons
No Headlights
Heavyweight
---
3.

Husqvarna ST224 24-Inch Snow Thrower
Another two-stage snowblower on the list is the Husqvarna ST224 model. It has many high-end features without the bigger price tag, these additional features really do leave you surprised! The Husqvarna model can cut through the snow as if is butter and before you know it, what was once a sheet of 12 inches of snow is now a clear and safe driveway. Although it's bulky and on the larger side, it is still easier to maneuver so you won't have to worry about transporting it where you need too. Unlike other models, it does have some headlights on the front meaning when it's dark and you want to blow the snow before it gets too thick, you can do so! However, while it is a generally good product, it has some downfalls. The snowblower is fixed with plastic knobs to crank the chute when it requires, reports have stated that these plastic knobs are very fragile and break off easily. It's under $1000 but it's definitely on the higher side of this when you're paying a good amount of money for a product you want its durability to reflect the price. Another issue is that the headlight illumination of this model doesn't project far meaning you will be able to see, just not too far ahead of you.
Pros
Additional Features
Clears up to 12 Inches of Snow
Easy to Maneuver
Cons
Fragile Plastic Knobs
Restricted Headlight Illumination
More Expensive than Other Models
---
4.

WEN 5662 Snow Blower – Best for the Money
For anyone looking to save some money and still have a great quality machine, the Wen 5662 model is an electric snowblower with many pros and cons. It's equipped with a 13 Amp motor engine which is enough power to blow away as much as 18 inches of snow in one single blow. It's made of steel meaning it is durable, reliable, and will last a long time. Since the edges are made of rubber it even prevents your driveway or front lawn from getting damaged but can still plow through the tough snow. You will be able to clear away snow in a matter of minutes that may have taken your hours will a shovel! The Wen 5662 model is lightweight but still sturdy so you can use it for as long as you need without worry that it will break or collapse. In comparison to other motor-powered snow blowers, it's quiet too which is always a bonus. However, since you are paying a smaller price, there are flaws with this model. It's not ideal for wet snow as it can clog up the funnel, and it is also hard to clean if you use it on dirty snow. The throwing distance of this model is also lower than other models meaning while it does blow the snow, it doesn't go very far.
Pros
Affordable and Less Expensive
Powerful and Effective
Cons
Short Blowing Distance
Not Ideal for Wet Snow
Hard to Clean
Large
---
5.

Jonsered 21″ 179cc Snow-Blower
While this Jonsered 21" 179cc model works fine and performs how it should, it isn't the best option out there. It is sturdy and starts immediately after it's been turned on, but it has very little power. It can only blow away around 6 inches of snow until it starts to struggle. It may have a great price, but the quality doesn't reflect what it should, it doesn't even come with headlights or any extra features. Any users who choose this model must do so at their own risk as other reviewers have had a lot of problems with it. It overheats and can sometimes become dangerous, it also breaks easily so don't expect to drop this model and it works again. For anyone with a larger drive this model won't work as it can only operate for around an hour before it will start to become loud and stop blowing the snow altogether.
Cons
Overheats During Use
Breaks Easily
Very Little Power
Loud
Only Blows 6 Inches of Snow
---
Buyer's Guide – Choosing the Best Snowblower for Under $1000
Things to Consider Before Buying a Snowblower
Some snowblowers have lots of added features while others are more simple. There are various things you may want to consider before you buy a snowblower and it's important you know them as you need to make the right choice.
•    One/Two/Three Stage Snowblower
It's a difficult decision to choose between the three models and which one will suit your needs best. Remember that they all differ in price too, you may only need a single-stage blower so there is no point in considering the more expensive three-stage blower when you don't need it. Single stage snowblowers are ideal for homeowners as it will clear up your walk or drive with ease. Two-stage blowers are a little faster and will pick up snow easier (including wet snow), they're mainly self-propelled so it can move at multiple speeds. Three-stage blowers are a lot bigger and more powerful than the other two, they can blow snow 50% faster than the same sized two-stage machine.
•    Your driveway structure and size
Snowblowers can only run for a certain amount of time and if you're lucky enough to have a larger driveway then you may need to get a more powerful snowblower. You also have to consider the structure of your driveway and what a snowblower will do for it, if you have a curved driveway then you have to ensure you won't be blowing the snow off your driveway onto another part of your lawn you need to use.
•    The average snowfall depth where you live
You may not think it matters but before you buy a snowblower you should know the average snowfall depth in your area (or where you live) because this will give you something to work with. When you're looking up the details of certain models make sure it states that it will blow the amount your average is. The average can range depending on where you live, some states and countries see more snowfall than others.
Conclusion
After considering all the reviews of Snowblowers under $1000 and using our own knowledge, we can conclude the winner is the Yardmax YB6270, it is high-speed and a reasonable price, so it is ideal for anyone who wants a good quality snow blower. The best for the money model has got to be the Wen 5662 as it is the least expensive on the list, but it still performs well and will do a perfectly good job.
We hope this list of the top 5 best snow blowers under $1000 has helped you in your hunt and that you will keep in mind everything we have spoken about. Choosing your snowblower is a lot more fun than you may think and when you know what to look out for, you can be assured it will work fine too.
New Buying Guides