How to Store Ties (8 Great Tips & Tricks)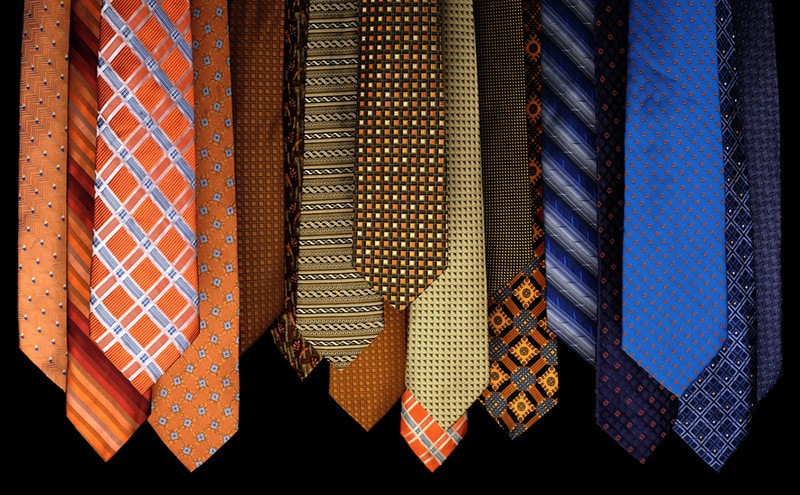 Ties add so much character to an ordinary piece of clothing, and for this reason alone, you should treasure them and keep them in good condition. Proper storage prevents the ties from wrinkling or getting damaged and increases their lifespan.
Like all other clothing items, storing your tie properly helps it stay in good condition. It also makes it easier to locate a specific tie without turning your closet upside down.
Although it's easier to toss your tie once you take it off, knowing how to store it properly will ensure it always looks professional, even after years of use. In this article, we'll discuss tips from experts on storing your ties properly.

The 8 Tips On How to Store Ties
1.

Roll Your Ties
Rolling your ties is an excellent option for short-term storage, especially if you put on a tie every morning. To roll your tie correctly, lay it on a flat surface with the end facing backward and start rolling from the small end to the large end of the tie.
You can store the rolled ties in a drawer or organizer. Ensure that you don't stack any heavy clothing on top of the tie since this will cause them to become misshapen.
To prevent the ties from developing the stale smell from being in the drawer for an extended period and being damaged by bugs, you can place some cedar wood or rosemary in the drawer or get a drawer made from cedar wood.
Pros
It's easy to locate a specific tie
Rolling takes a short time
Cons
It's not ideal for long-term storage
---
2. Use a Tie Rack
Investing in a tie rack is an excellent idea, especially if you use the same ties often. It's also the best way to store ties since they don't get wrinkled or misshapen. Depending on the size and design, you can hang the tie rack inside your bedroom or in the closet.
Just make sure your tie rack is in a cool and dry area to prevent them from getting moldy. This means that you should not put it in the garage, basement, or attic.
When hanging a tie on the rack, ensure it's straight since wrinkles can lead to permanent creasing over time. The best way to do it is by hanging the tie in a way that both sides hang evenly.
If you wear the same tie daily, you can hang it while it's still in the hoop position to save time the next day. Some motorized versions enable the rack to rotate with the push of a button, allowing you to see all your ties and make a perfect choice when dressing.
A tie rack can also double as a belt or coat rack if you have a small collection of ties, thus allowing you to make use of the extra space.
Pros
It prevents the tie from wrinkling
It's quite easy
Cons
It looks messy if you have too many ties
---
3.

Hang Them on Your Jackets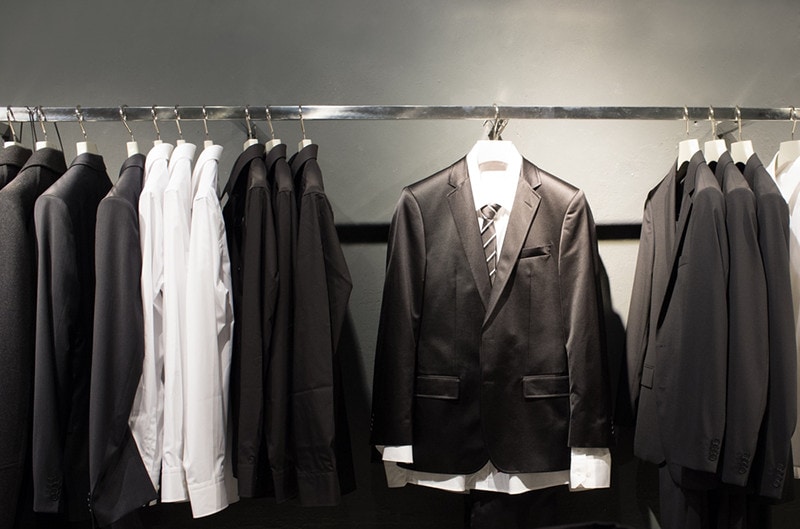 If you like to coordinate your ties to match your jacket or shirt, you will love this storage method. Hang the ties on the respective jackets you want to wear them with. This way, you don't have to spend time in the morning picking out which tie to wear. It also makes it harder for the ties to go missing. The functionality of this design is quite simple.
Pros
It makes dressing easier
It's easy to notice if specific ties go missing
Cons
Not practical for people with a vast collection of ties
---
4.

Use a Cubby
If you have an expensive collection of ties and love showing them off, this storage method is the best for you. Although cubbies can take up a lot of space in your room or closet, they create an attractive display and can even function as an art piece.
If you decide to use this method, it's worth noting that you will be sacrificing practicality for style. Cubbies are often the last resort because they are hard to set up, and you might require a professional to do it for you.
Pros
Adds character to the room/closet
Enables you to display your tie collection
Cons
Difficult to set up
Expensive to install
---
5.

End Clips
End clips are typically placed at the end of a cabinet if there is any remaining space. The clips have little holders that you can use to store ties, belts, or shoelaces. You can add a door or blinds at the end of the closet to protect the ties from accumulating dust or leave it open if you live in a house with good ventilation. You can also install end clips at the back of the closet or on the wall.
Pros
Makes use of the additional closet space
It enables you to display your ties
Easy to install
Cons
Only practical for a small collection
---
6.

Wall Hooks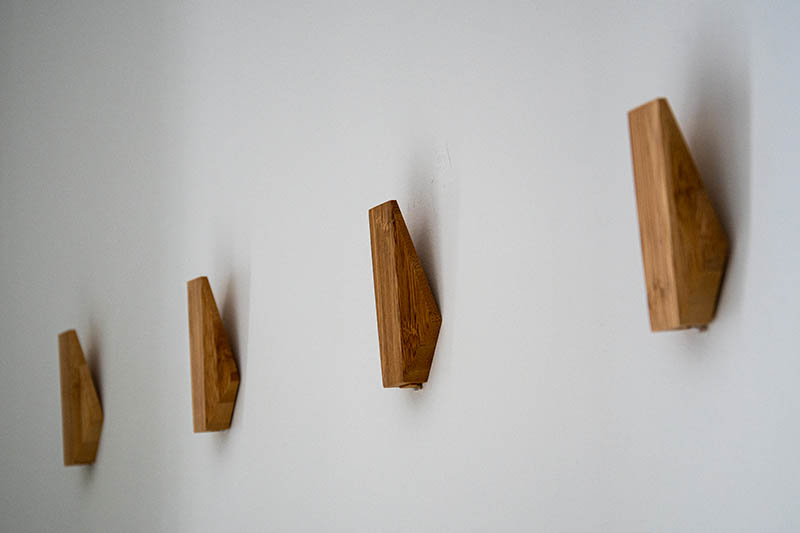 If you have a blank wall in your walk-in closet, you can add several wall hooks and use them to hang your ties. You can maximize this method by using a hanger to create more room for the ties. This is an excellent option for people who are looking for something simple. It also makes sense for people who haven't mastered how to tie a tie perfectly since they can hang it without having to undo the knot.
Pros
Easy to install
Cheap
Simple and functional
Cons
It might not be aesthetically pleasing
---
7.

Curtain Rods
If you don't have enough closet space or drawers to store your ties, don't worry. You can install curtain rods on the walls to create a functional tie storage area. In this case, you can use cheap curtain rods since ties are lighter than curtains and will not cause them to fall.
The number of curtain rods you use will depend on how many ties you have. To achieve a stylish look, consider layering the curtain rods and arranging the ties in monochromatic order.
Pros
Easy to install
Allows you to showcase your ties
You can store the ties long-term
---
8.

Glass Cabinet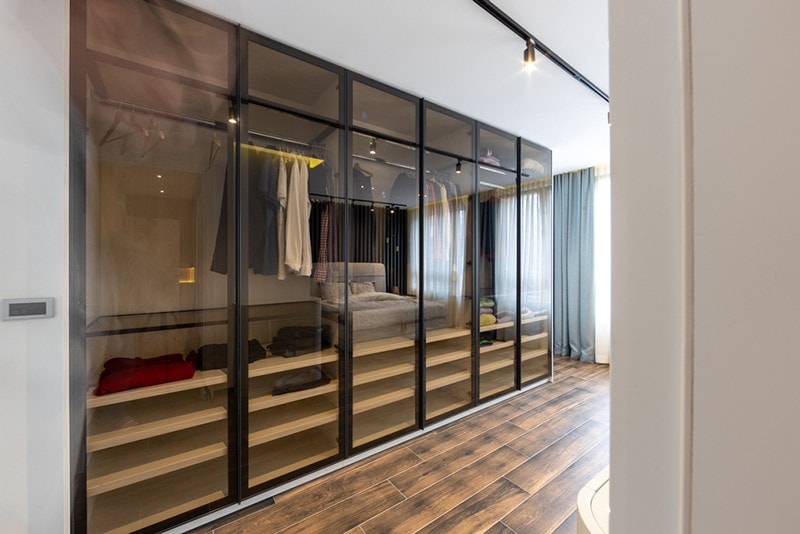 If you have the space and money to install a glass cabinet, go ahead. This mode of tie storage will allow you to hang your ties instead of laying them in a drawer. It will also make spotting them easier. It's another excellent way to showcase your ties and elevate your rooms.
Pros
Easy to identify and pick out a specific tie
It enables you to showcase your collection
Conclusion
Whatever method you choose, just ensure that it works for you. Ideally, the method you select should be practical and easy to maintain. You'll also want a system that makes it easier to put each tie back in place without causing it to wrinkle. You can play around with these methods and find one or a combination that works for you.
With that said, ties play an integral part in dressing, and although they might be the easiest to overlook, they should be treated with care, especially if they are expensive.
See also:
---
Featured Image Credit: Omoot, Shutterstock